November 21, 2016
It finally feels like winter here in Wisconsin! Thursday it was 70F and Friday was warm in the morning but then it changed quickly. Saturday we woke up to snow flurries and a bit of snow on the ground.
Winter is coming and so are the Rich Zimmermann Photography 2017 8 X 11 Rock'n Roll Calendars!!!!!!
For 2017's calendar I went with the birthdays of musicians to pick out each months photo like last year.
The cover is Frank Beard of Z Z Top and his amazing drum kit. Again David Bowie is our January pick because we have so many Bowie lovers, including myself!!
February-Don Everly of the Everly Brothers
March-Rory Gallager
April-Peter Frampton
May-Mick Ronson-From his Ian Hunter tour
June-Jeff Beck-From 1972!!
July-Roger McGuinn of The Byrds
August-Madonna
September-Roger Waters-Pink Floyd
October-Elvin Bishop
November-Joe Walsh
December-Jim Messina-Loggins and Messina 1973
Attached are the photos for a preview for you. No watermarks will be on the calendar prints of course.
I think you will all love it for yourself or for a Christmas gift for someone!
They are $30.00 each and $6.00 for shipping. Again, they are printed by Shutterfly who prints on a heavy stock that makes the prints suitable for framing when the month is over. They really do an awesome job I think and everyone loves them based on the comments I received about the 2016 calendar.
Email me at This email address is being protected from spambots. You need JavaScript enabled to view it. to place your order and we can get you a calendar before Christmas no problem.
Thanks,
Rich Zimmermann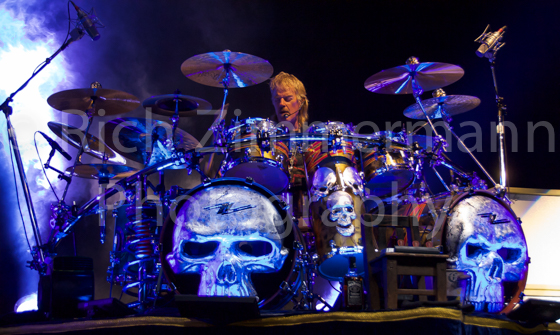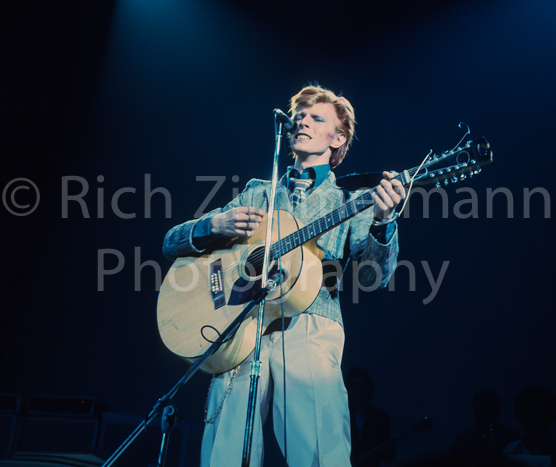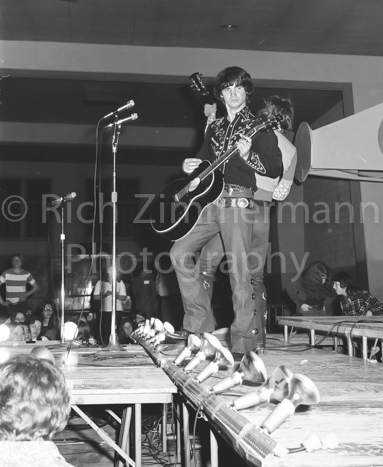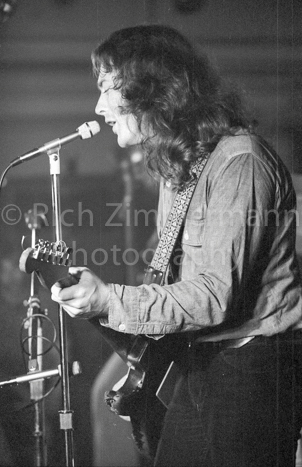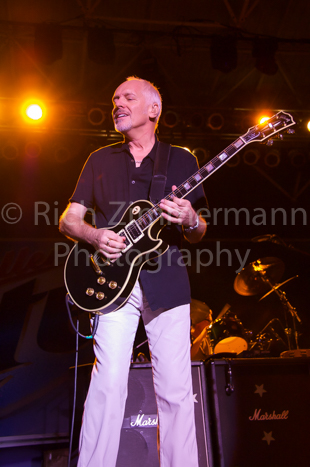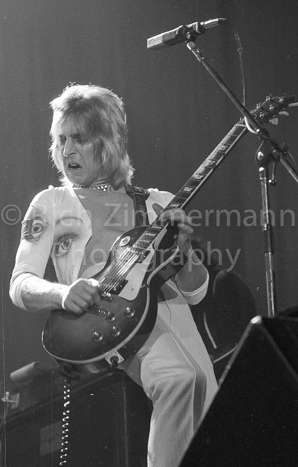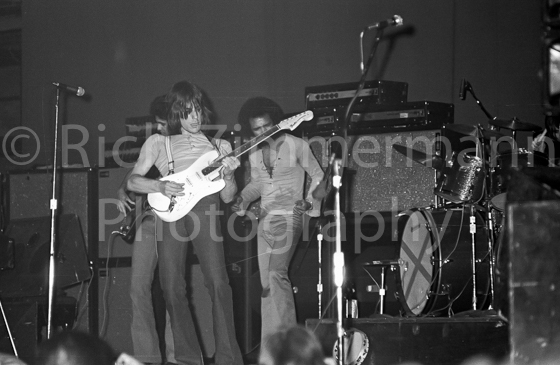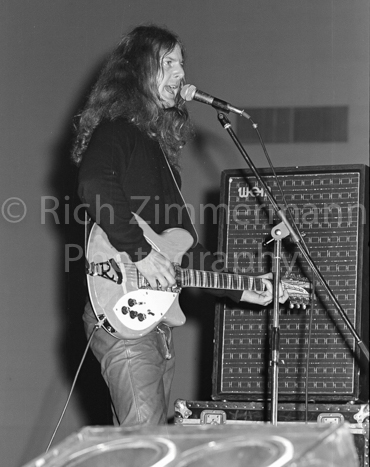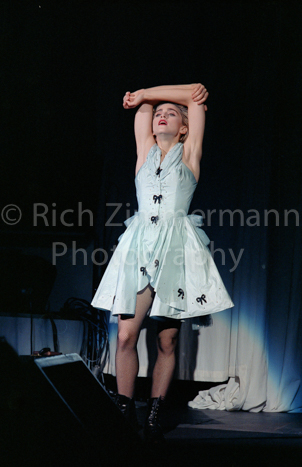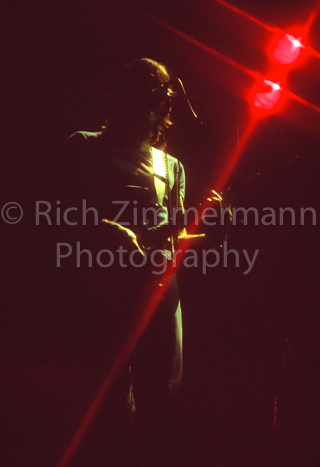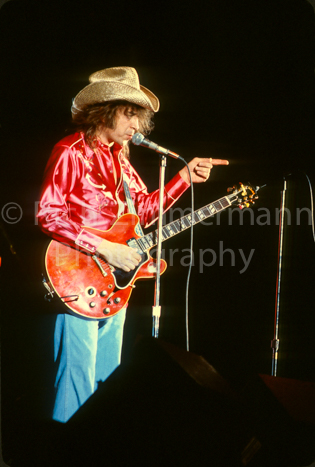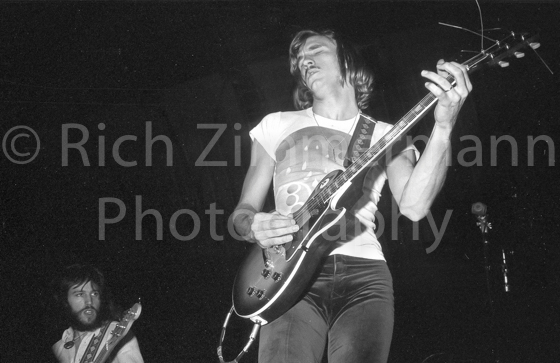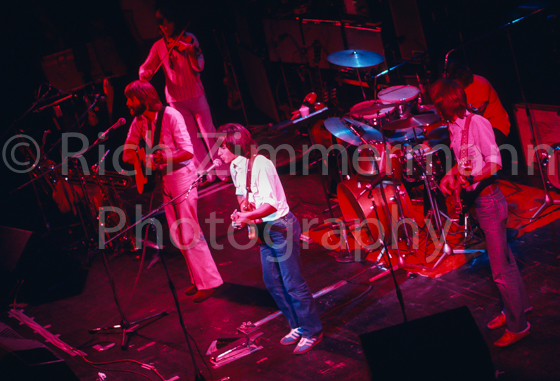 November 14, 2016
In a continuation of my past couple of blogs, I'm focusing on May 24th and 25th of 1993. These were two testing days at the Milwaukee Mile for CART drivers.
Way back when in the old Indy car days, the guys would practice and test at the Milwaukee Mile in between the Indy 500 and the Milwaukee race that was traditionally the weekend after the Indy 500. Not anymore, but back then and for many years it was tradition to come up and test at Milwaukee. The guys couldn't practice at Indy and they were looking for something to do! You could say that they were a little itchy for some driving or practice!
Paul Tracy is pictured here with Rick Mears coaching him along with Teddy Mayer who both were Team Penske engineer wizards! Teddy Mayer worked at McLaren F1 with the legendary Bruce McLaren and many others.
The biggest thing I remember of this test session was Paul telling Rick Mears that "wait until Nigel Mansell gets here and feels the bump in turn one"! There used to be a big bump in turn one that caught everyone by surprise. The track has been repaved since then of course.
Paul Tracy was in his first full season of Indy cars in 1993 and was Rick Mears' replacement driver. He scored five victories and finished third in points. He also led the most laps, named most improved driver by his peers and won from pole position twice.
Enjoy a look at 24 year old Paul Tracy at Milwaukee.
Thanks,
Rich Zimmermann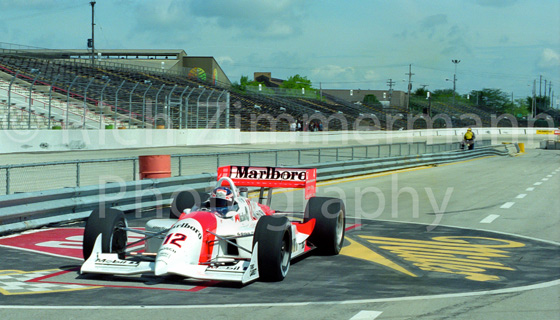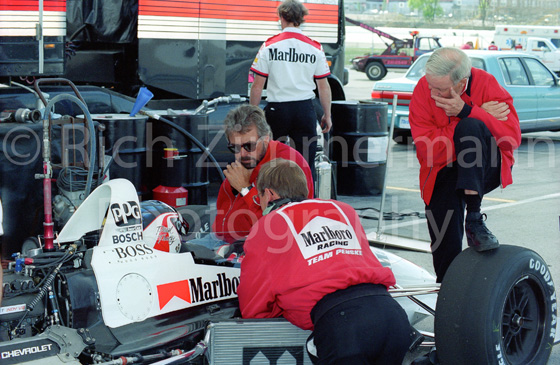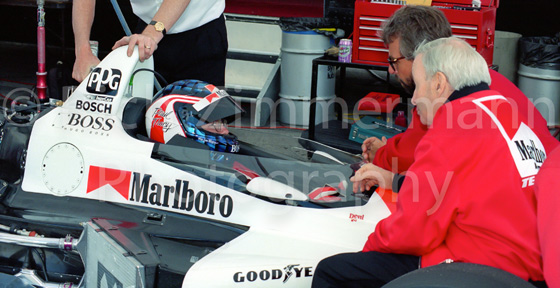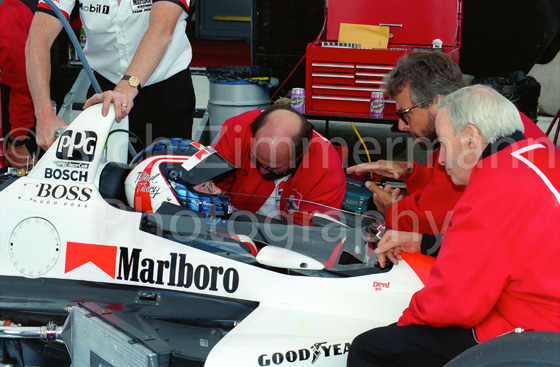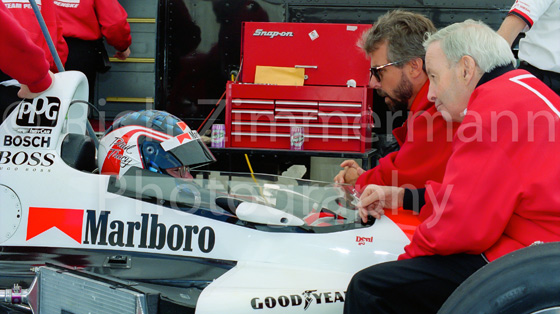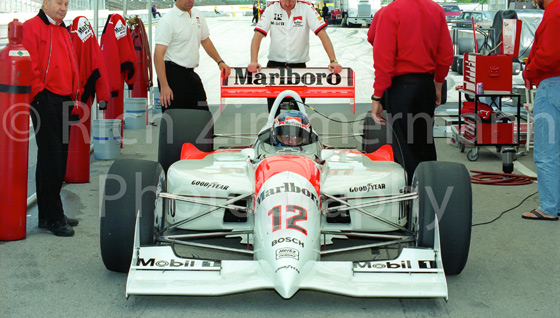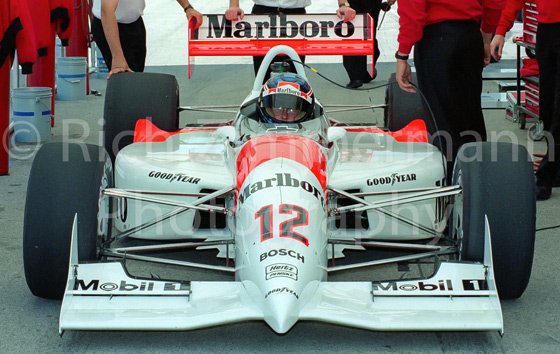 November 7, 2016
Voted by People Magazine in 1992 as one of the "50 Most Beautiful People in the World", Arie Luyendyk is also one of the fastest Indy car drivers ever.
He won the 1990 Indy 500 and I believe still holds the lap record at Indy. He has also raced in IMSA succesfully with A.J. Foyt, Danny Sullivan, Geoff Brabham and Chip Robinson.
Starting in the Dutch Formula Ford series in the Netherlands in 1973, he finished second overall and won five races. Formula Three and Formula Vee were next and he moved to America in 1981.
In 1984 he made his Indy car debut at Elkhart Lake's Road America finishing eighth. He drove for Dick Simon Racing, Douglas Shierson Racing and moved to the Target Scotch Chip Ganassi Racing Team in 1992 where he had Morris Nunn as his main engineer. Mo Nunn is legendary and probably one of the best there is in the sport of Indy car racing.
His son Arie Jr. raced Indy Lights for a while with Dad as his coach. Great coach to have right??
Personally, I've always liked Arie because he was a local boy.  He lived around my wife's parents home in Brookfield, Wisconsin. We now live in that house. It's only about 5 blocks away from us and had an old Indy car in the garage!! His deadend street had a little oval and rumor has it that the car came out once in a while for a little warmup spin around the little oval! Wish we had lived here then because I would have been over to his house for sure! Arie and the family now live in Scottsdale, Arizona.
Anyway, take a look at Arie during a two day test session at the Milwaukee Mile on May 24 and 25 of 1993.
Enjoy a look at Indy cars when they looked great and the methanol smelled great!
Thanks,
Rich Zimmermann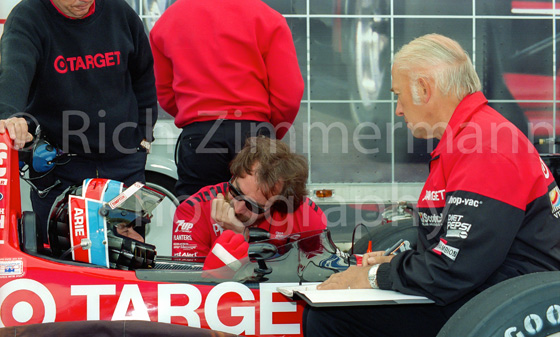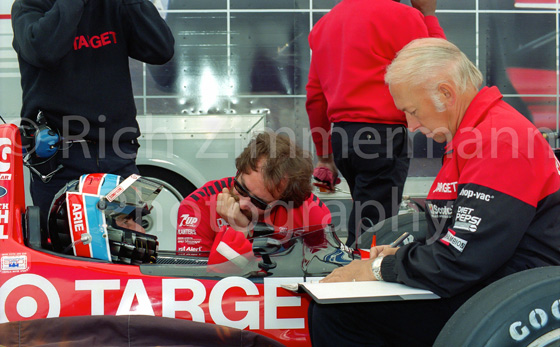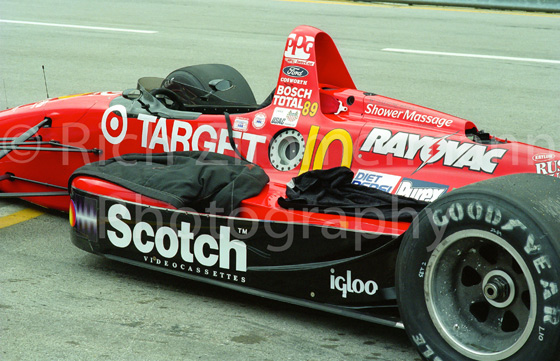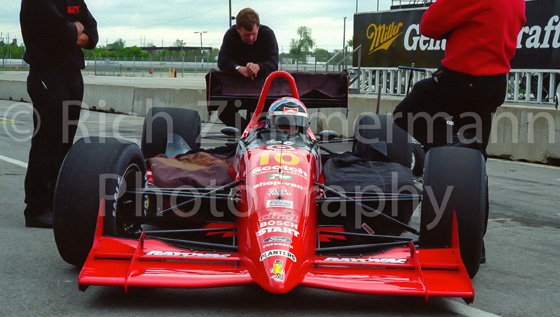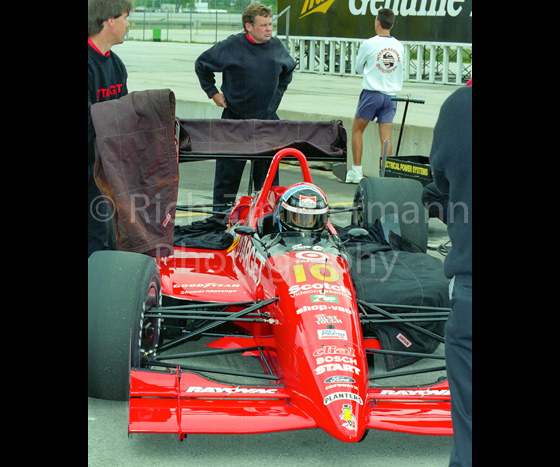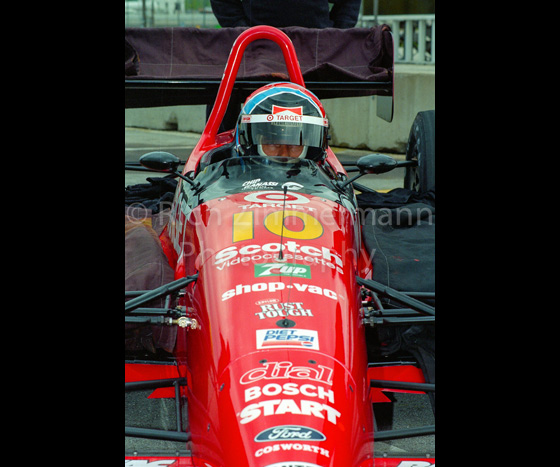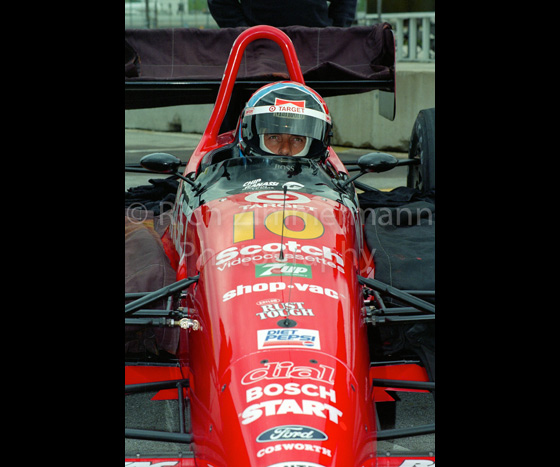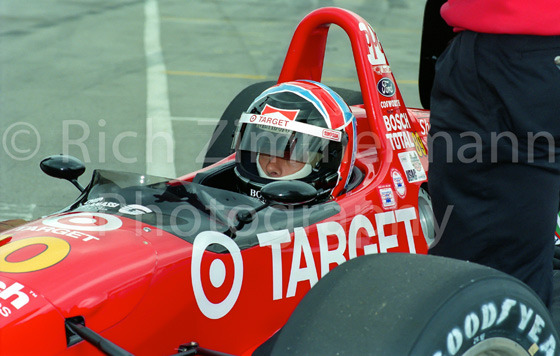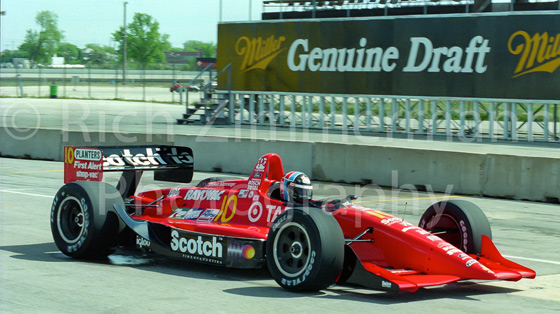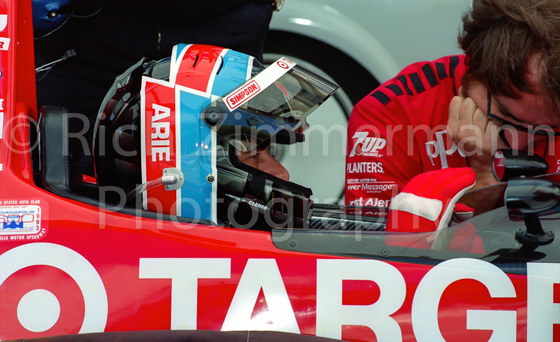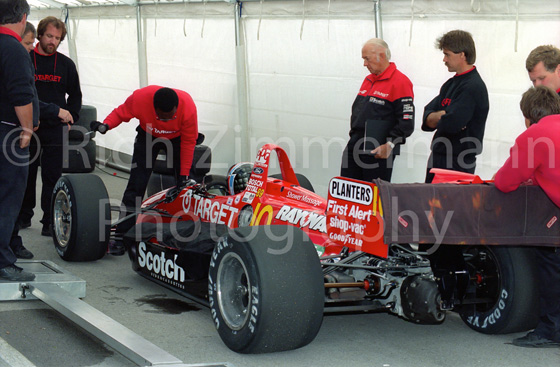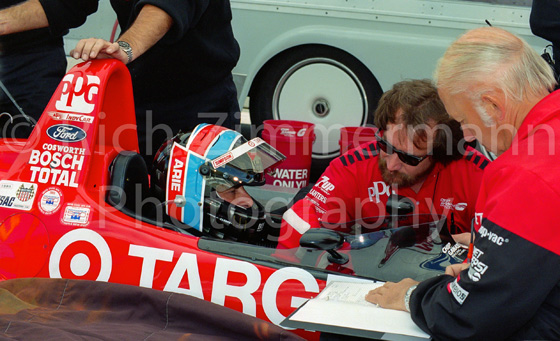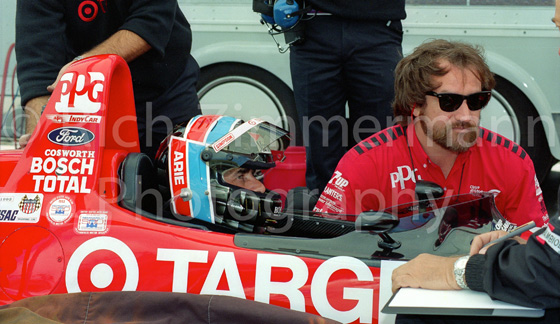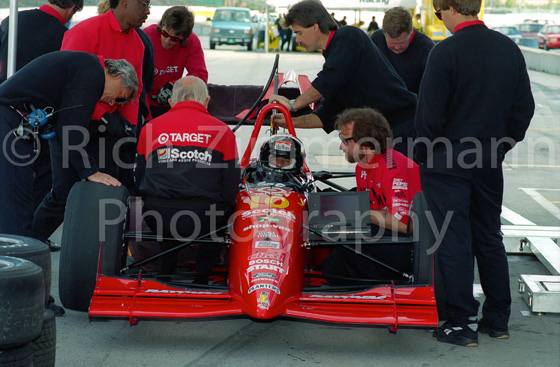 More...