January 23, 2017
If you asked me about the top ten shows that I have seen and photographed, this would be one of them, The Hunter Ronson Band at the Uptown Theater on April 18, 1975.
Ian Hunter was from Mott the Hoople and Mick Ronson was from David Bowie's band. It was a great, great show and Ian talked about it last time he was in Milwaukee.
I did blog #43 on this show way back on January 11, 2013. Since then, I have wanted to play with the photos some more and add a few more shots.
I have always loved Mick Ronson's shirt and it makes for a great photo.
Thanks,
Rich Zimmermann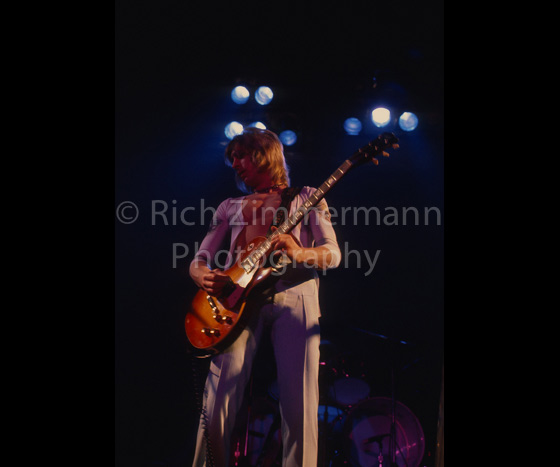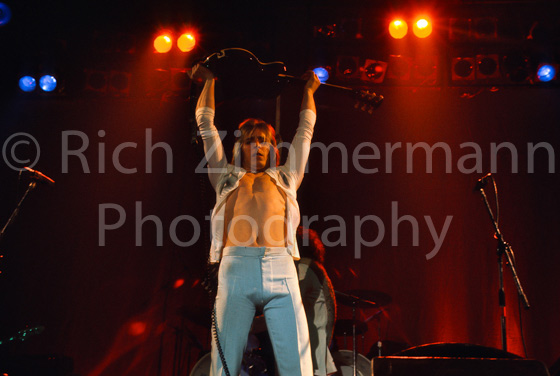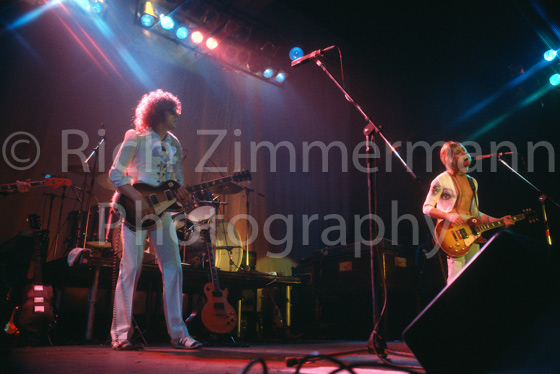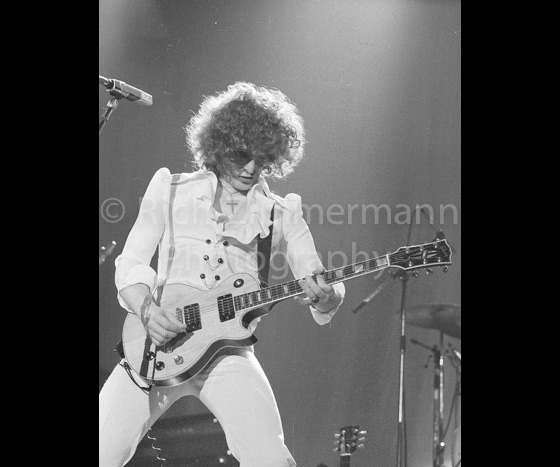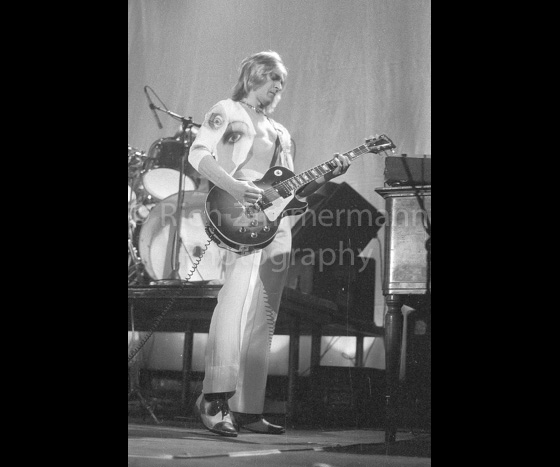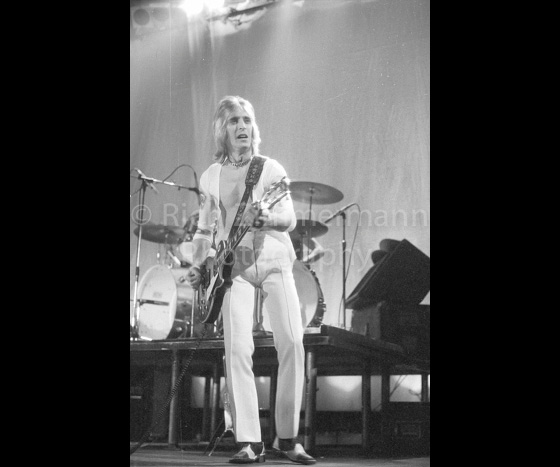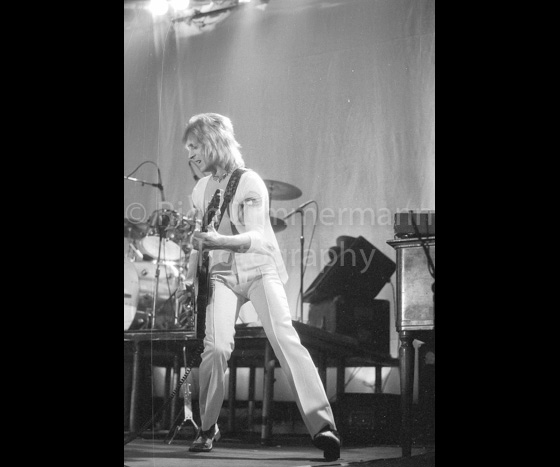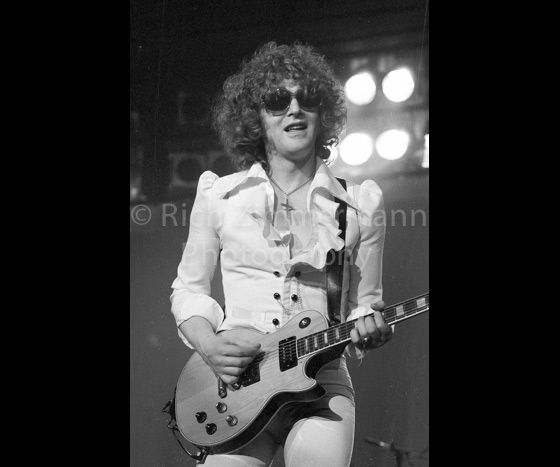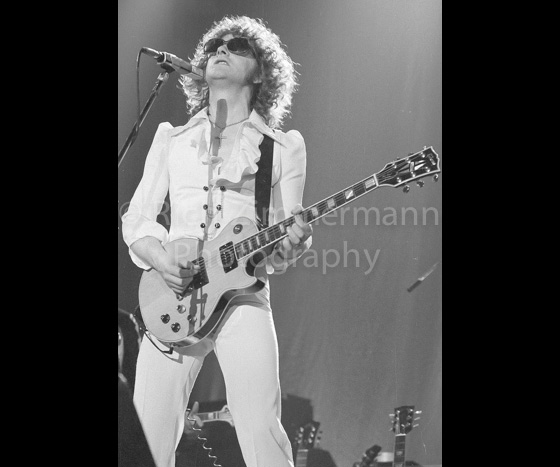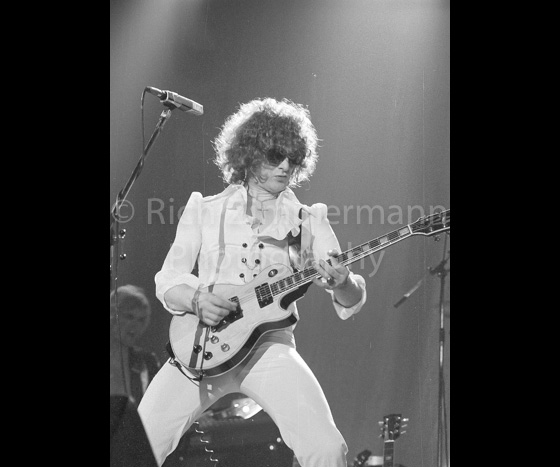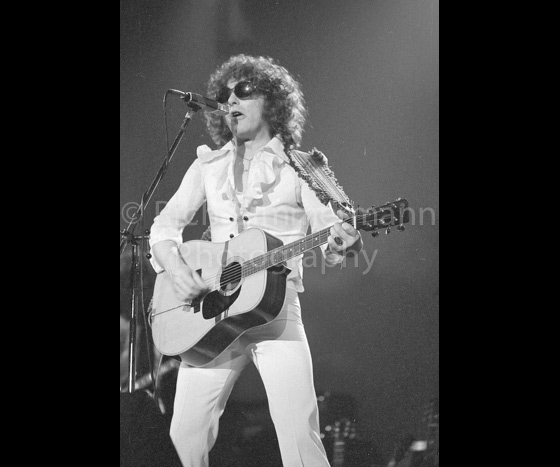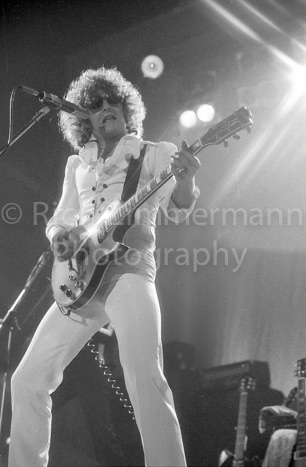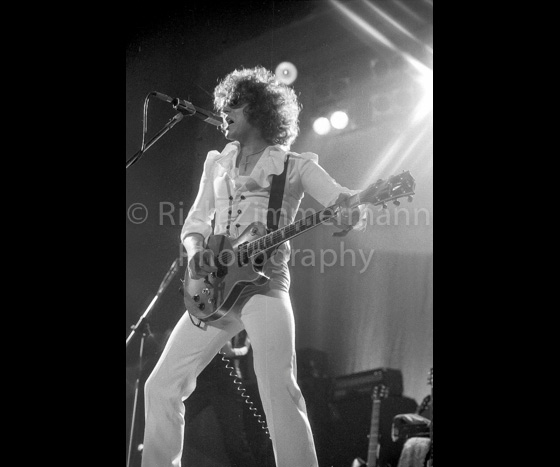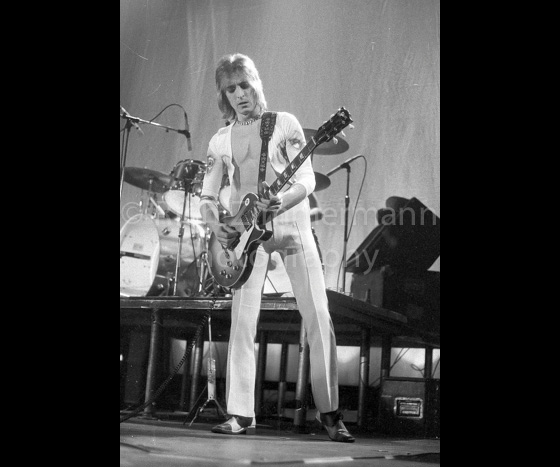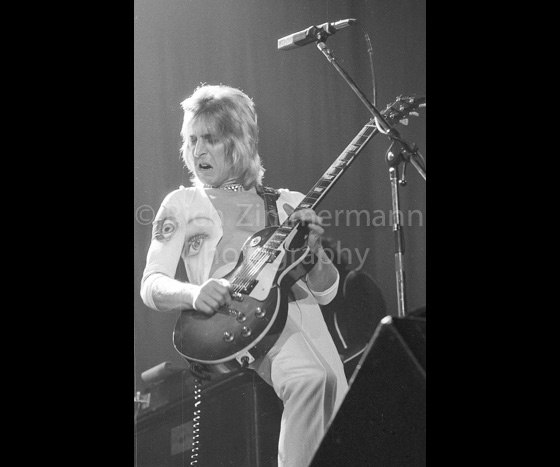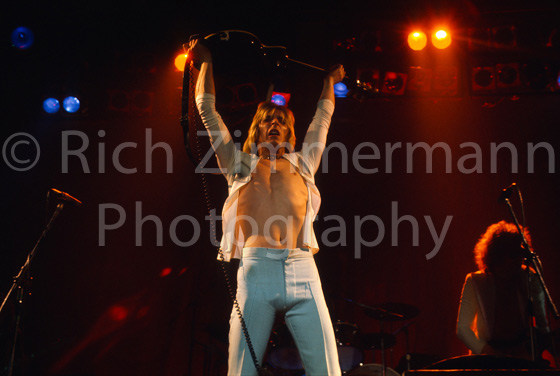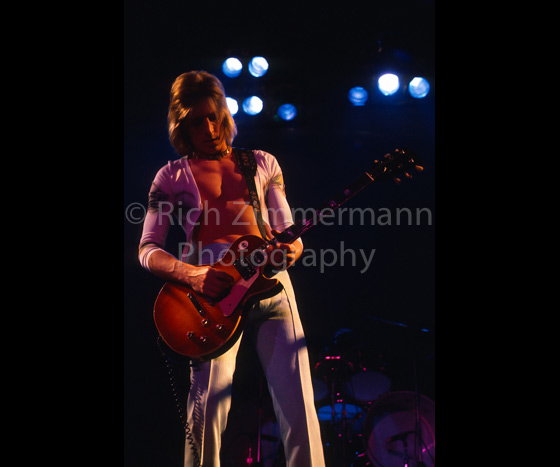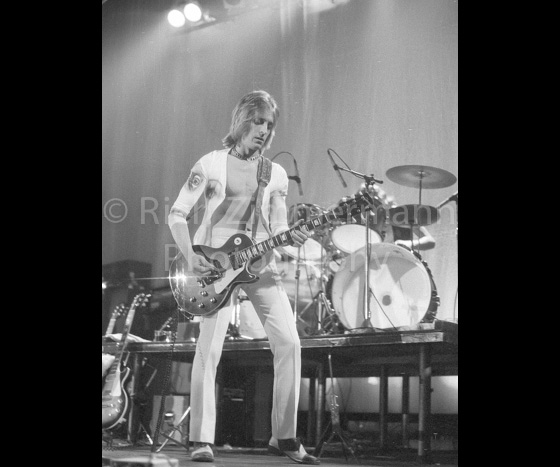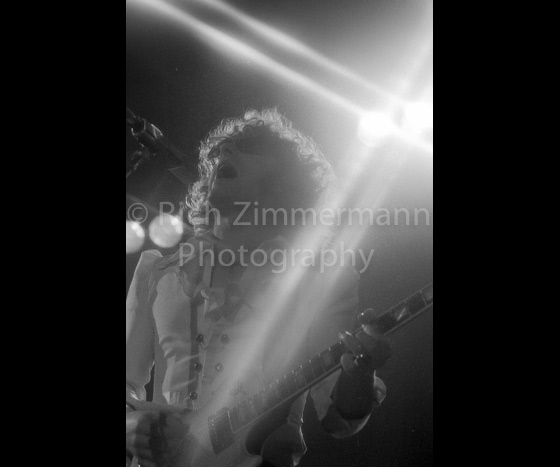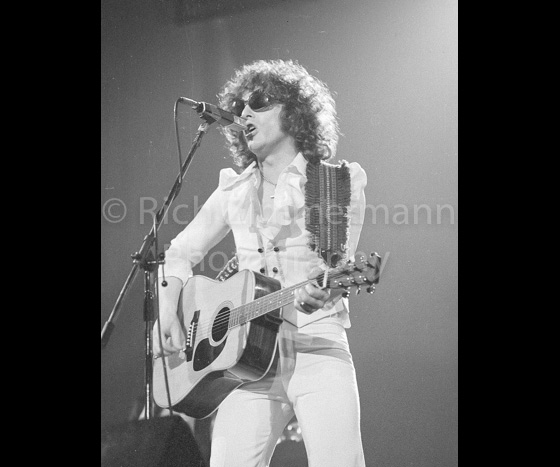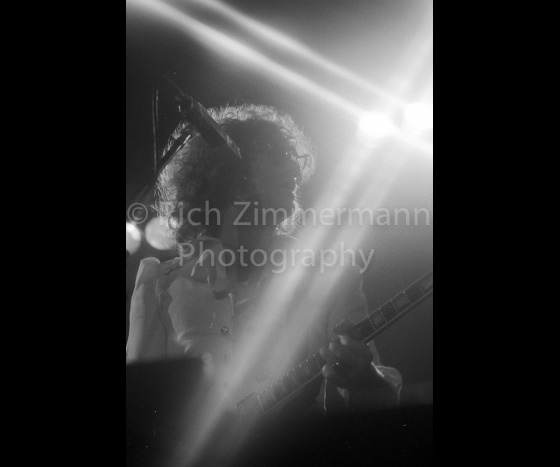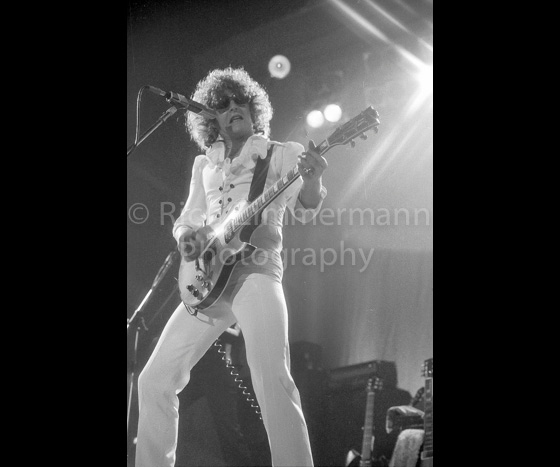 January 17, 2017
Wow!! Blog #1 was on February 26, 2012, with an effort to scan my rock'n' roll and racing photography. Here we are at blog #250 and still scanning negatives and slides of mine for you.
Hope you all enjoy it.  Something interesting things have happened along the way. Just this past year, photos of mine were published in Jeff Beck's book, "Beck01"!
Today's blog is on Bryan Lee at UW Oshkosh on September 4, 1972, when he opened a show for REO Speedwagon. No stage was made other than getting a flatbed trailer from someone's truck. It was primitive and small, but it worked.
Bryan Lee is called "The Braille Blues Daddy", because he has been legally blind since age eight. He is a Wisconsin boy born in Two Rivers, Wisconsin on March 16, 1943. In the 1980's he made New Orleans his home and continues playing and touring today from there.
A little bit B.B. King, Buddy Guy, a touch of Luther Allison and you have Bryan Lee.  He's a great musician who I'd like to see again sometime soon.
Enjoy a look at some old photos of young blues man, Bryan Lee.
Thanks,
Rich Zimmermann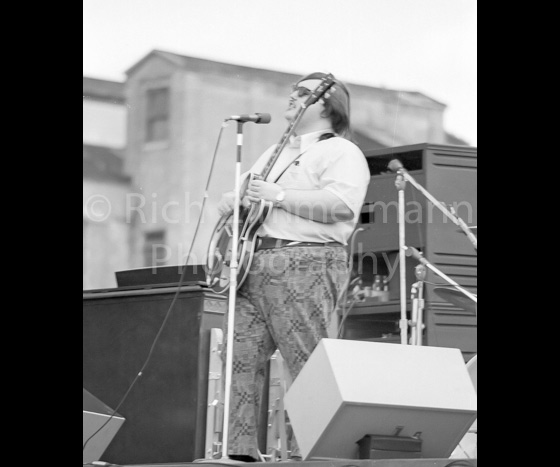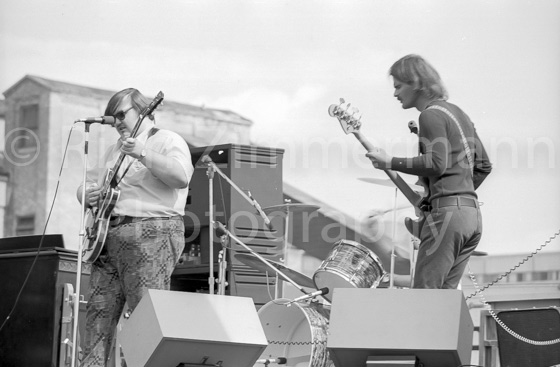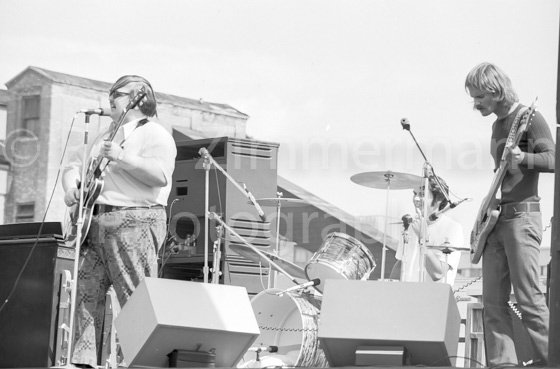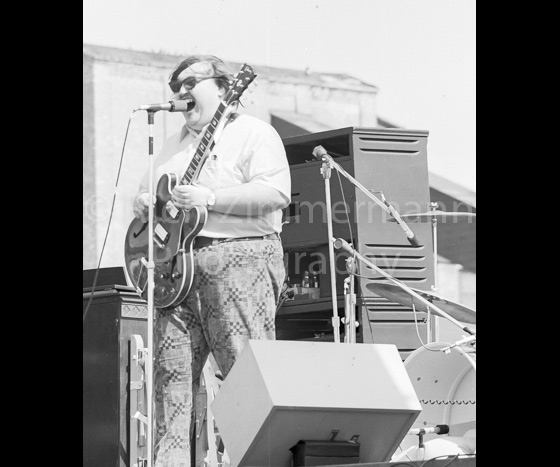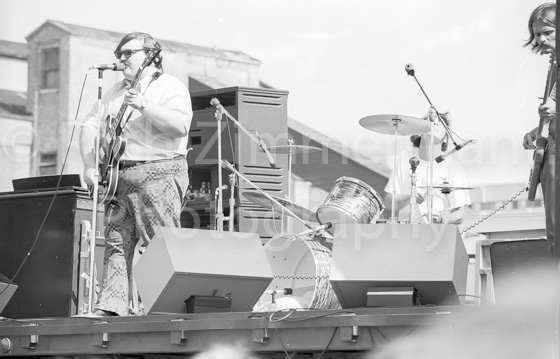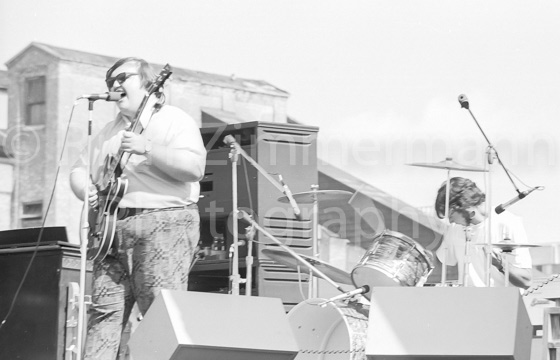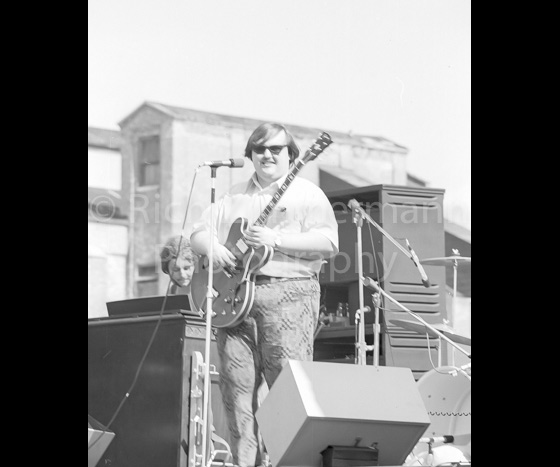 January 9, 2017
Hi everyone and Happy New Year! Been a little under the weather here do to a little procedure and subsequent infection. Sucks getting old and as my Dad used to say, getting old ain't for sissies! Boy was he right!
A new friend expressed some interest in my Little Feat photos from the Oriental Theater here in Milwaukee on April 27, 1977. It was an awesome show and my blog #56 on 4-15-2013 was about them and that show.
I have rescanned the photos and worked on them a bit and here ya go! New technology helps a lot but this is some old film that I could work on forever!
Enjoy another look at Lowell George. He was one of the best slide guitar players ever and a great writer. I have heard that he taught Bonnie Raitt how to play slide guitar.
Thanks,
Rich Zimmermann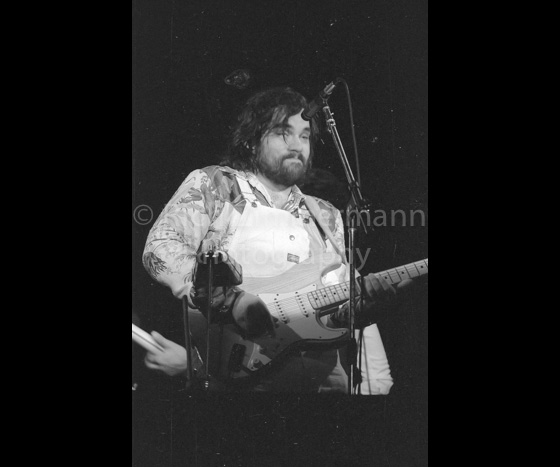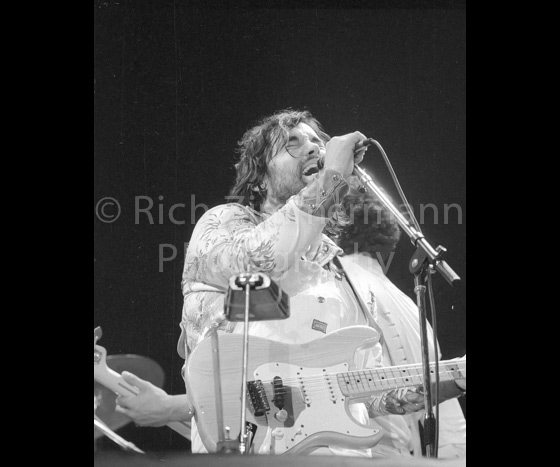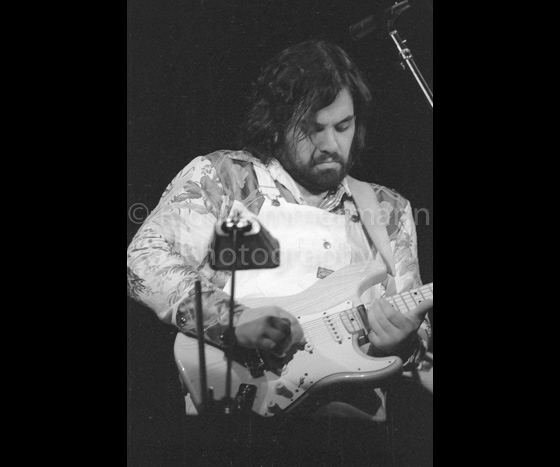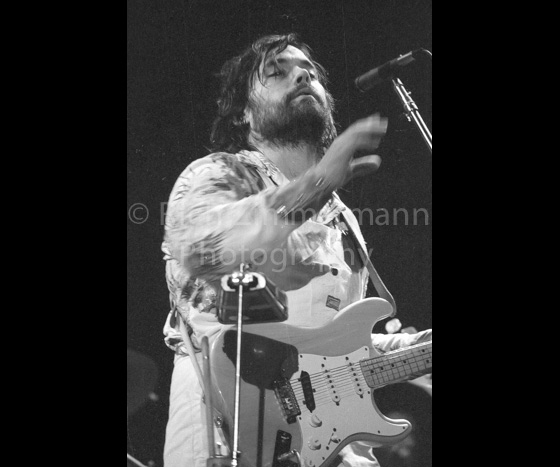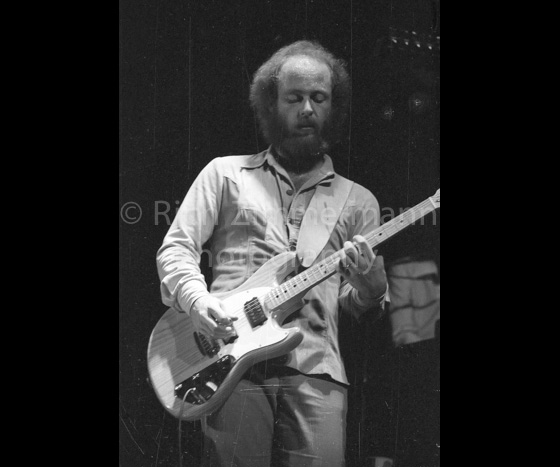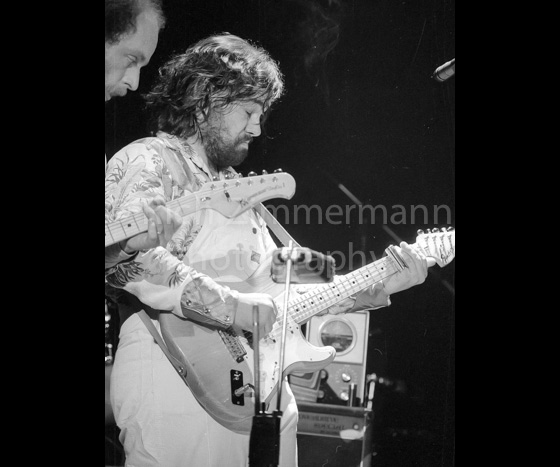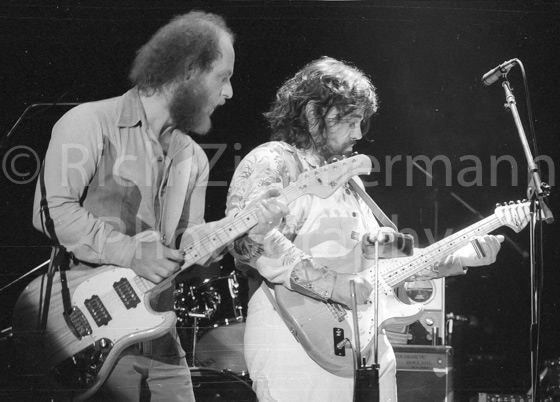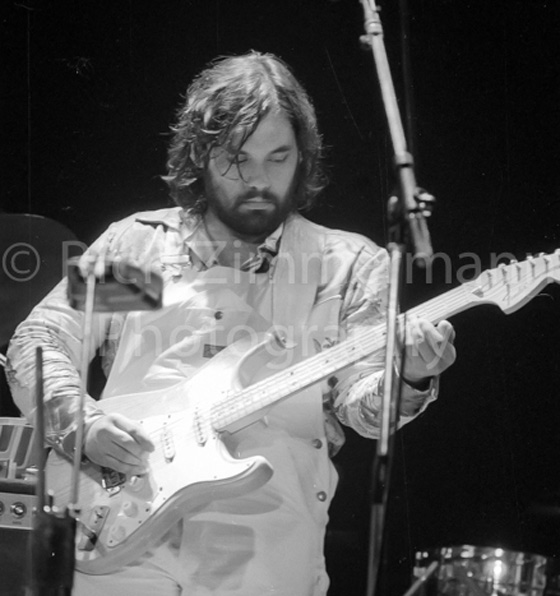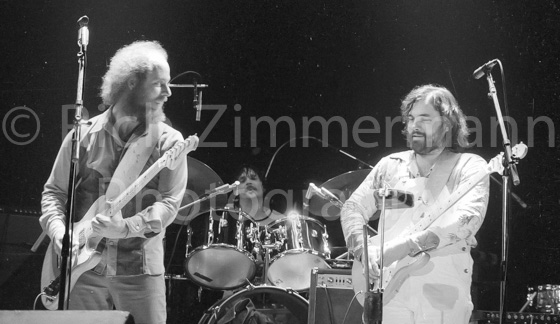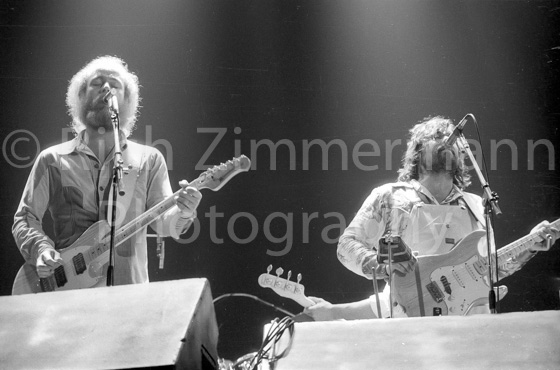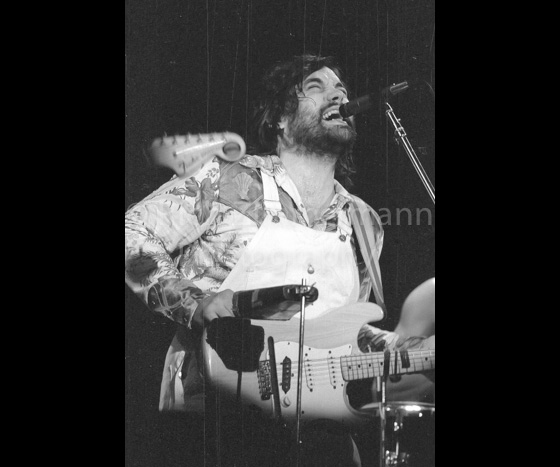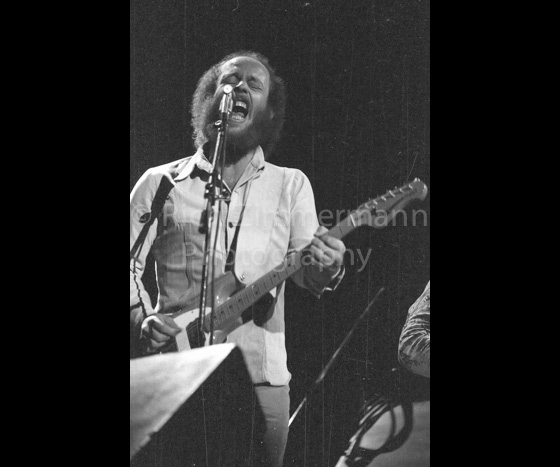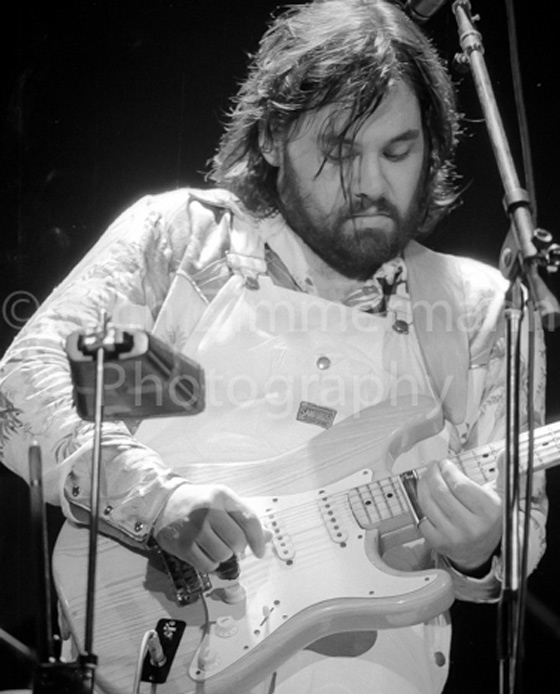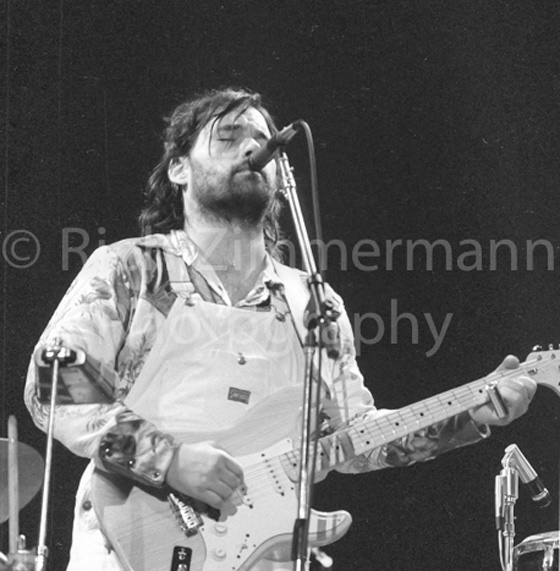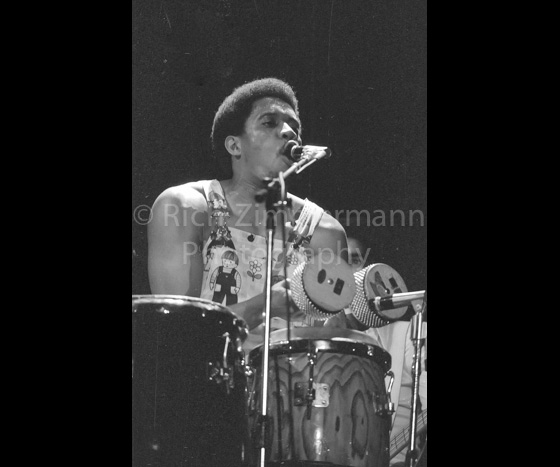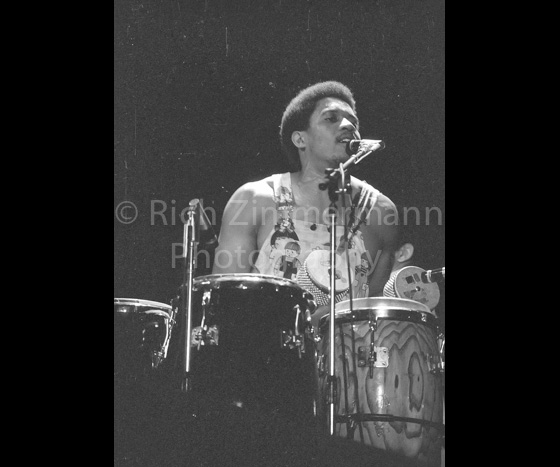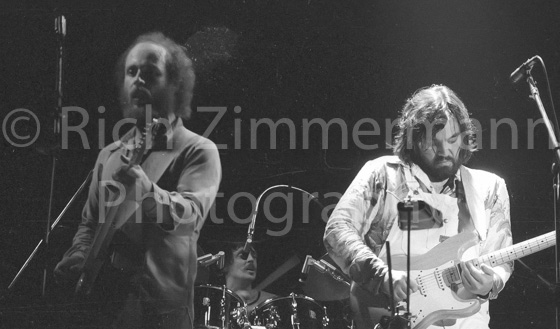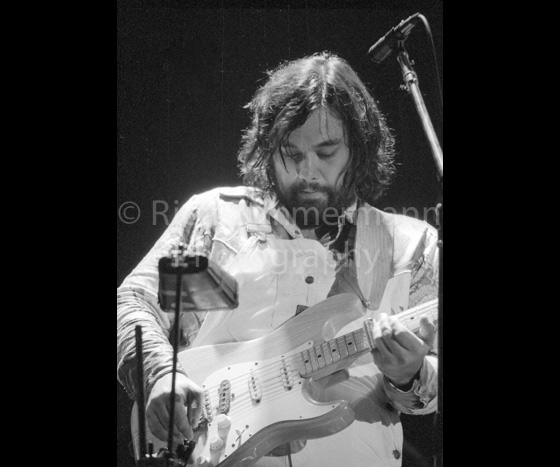 More...