January 14, 2013
The place was the Uptown Theater in Milwaukee, Wisconsin.  The date was April 19, 1975, and the Hunter-Ronson band was playing.  Ian Hunter of Mott The Hoople and the core of David Bowie's band, Mick Ronson, were at work here.
Mick Ronson was with Ian Hunter touring around America as the Hunter-Ronson band.  Mick had just finished working with David Bowie who identified Mick as "the perfect foil for the Ziggy character".  He was referring, of course, to Ziggy Stardust and the Spiders From Mars.  As a rock duo, Mick Ronson and David Bowie were like Mick Jagger and Keith Richards being a great rock duo.  Ian Hunter and Mick Ronson were also a good duo that night.
In researching for this blog, I discovered a couple of interesting facts about Mick Ronson other than the fact he was one of the best guitar players of all time.  Mick worked on Pure Praire League's 1972 album Bustin' Out with guitar, vocals and string ensemble arrangements!  He also worked with John Mellencamp on his album American Fool and was instrumental in helping John arrange Jack & Diane, one of his most famous songs.  Mick, put in the baby rattles and sang "let it rock, let it roll" on that song.
The week of this concert was a busy week for me as I look back on my photo records.  March 19, 1975 I was photographing Joe Walsh at the Riverside Theater and then I had to go to Marquette University to photograph my friend Uncle Vinty!  March 21, I was photographing John Mayall at the Uptown Theater where the Hunter-Ronson band was the night before!  It was a busy time and a good time for me being a rock'n'roll photographer.
Attached are a few photographs for you to enjoy from the Hunter-Ronson show.
All blog photographs are for sale at a special price of $30.00 for a limited edition 8 X 10 or 8 1/2 X 11 gloss print which includes shipping in the U.S..  This sale is just during the week of the featured blog.  Contact us soon.
Please visit me on Facebook or Twitter @ richzimmermann.com
Thanks,
Rich Zimmermann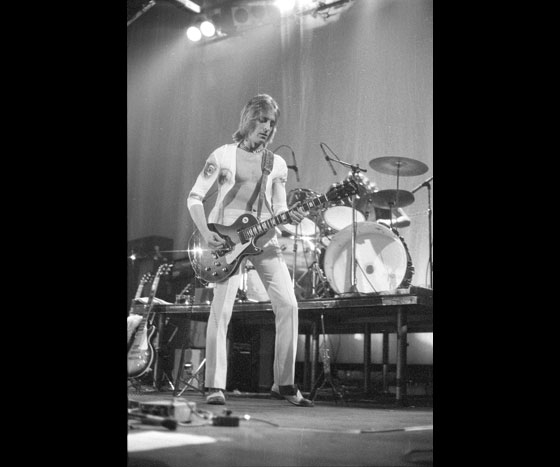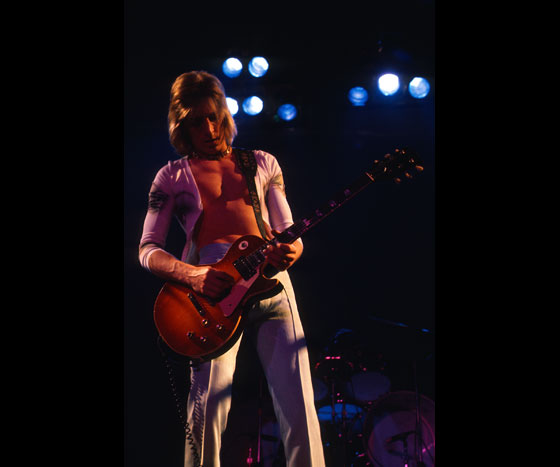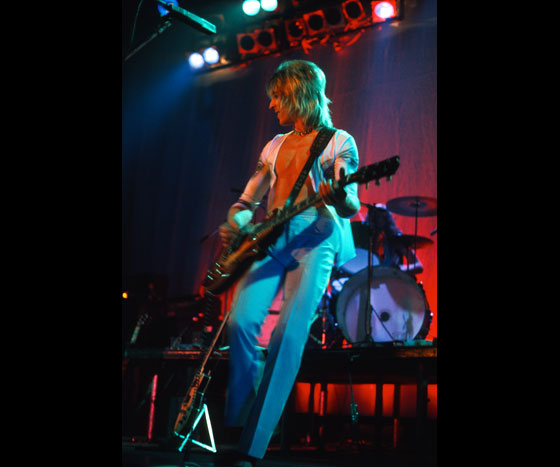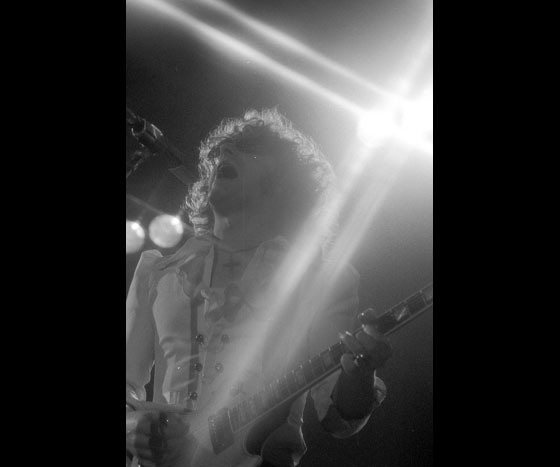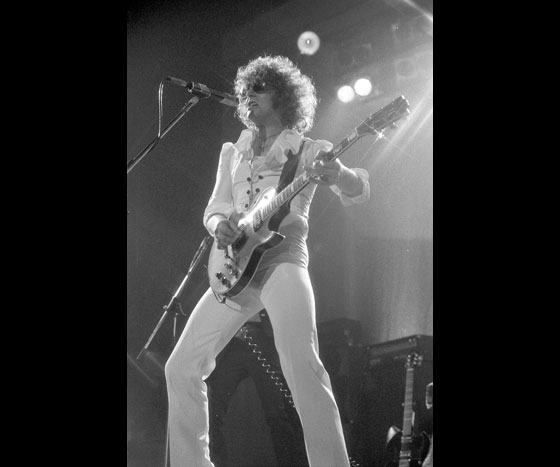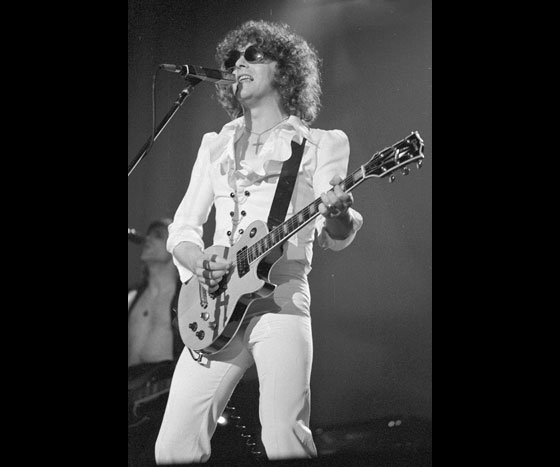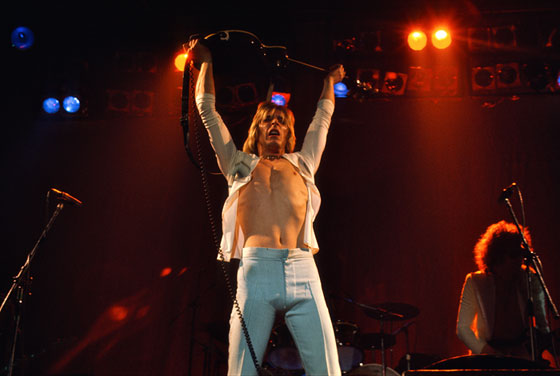 January 7, 2013
Fresh out of my senior year of high school I was trying to fulfill my dream of becoming a rock'n'roll photographer. This path took me to the Milwaukee Arena, photographing Jethro Tull for the Bugle American newspaper on June 6, 1972.
Jethro Tull was very popular in 1972 with their albums "Aqualung" and "Thick As A Brick" being released. The show that night was full of theatrics with props and costume changes. Ian Anderson, the leader of the band, plays flute, guitar and also does the majority of the vocals in between running around the stage. In the photographs here you can see Ian playing guitar and flute and also answering the telephone and playing a symbal under the piano.
I would photograph Ian and his band Jethro Tull two more times in the coming years but this performance was the most memorable with Martin Barre on guitar. Martin was the calm one on stage just playing great guitar. Jeffrey Hammond was on bass with John Evan on piano and organ.
Please visit me on Facebook or Twitter @ richzimmermann.com
Thanks,
Rich Zimmermann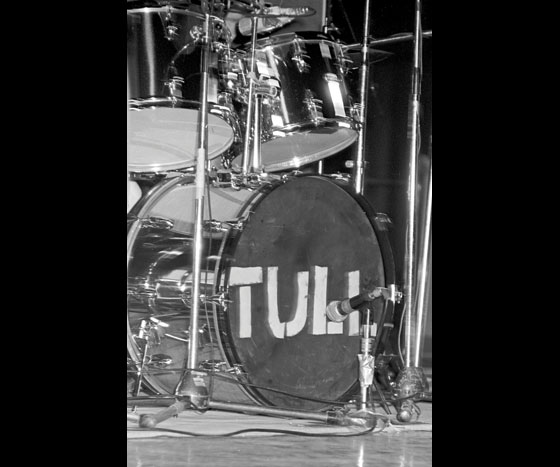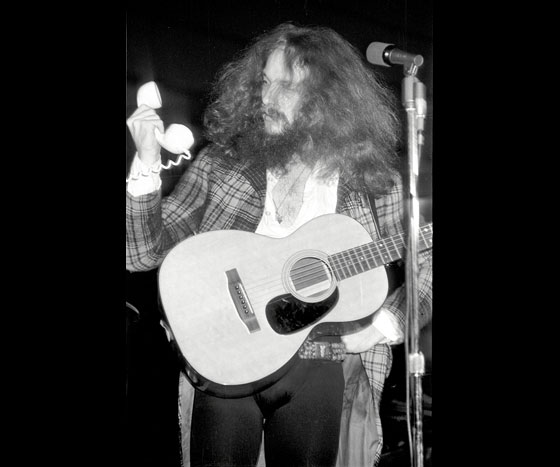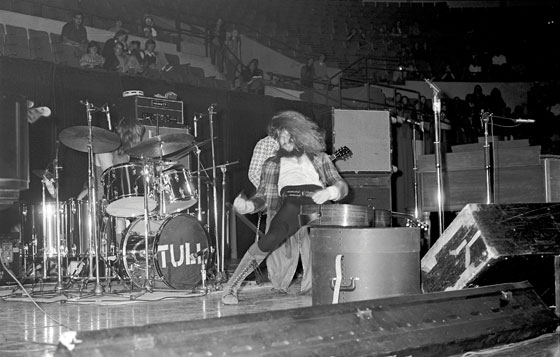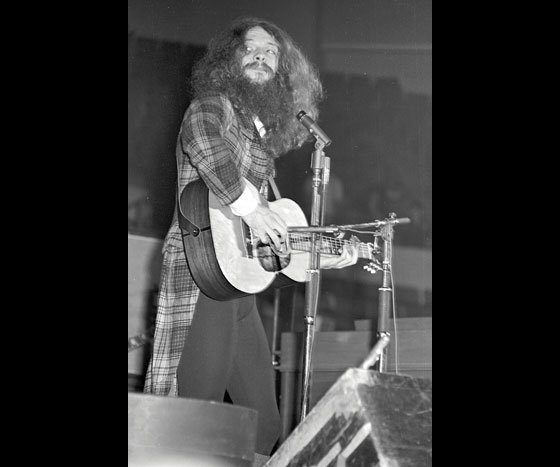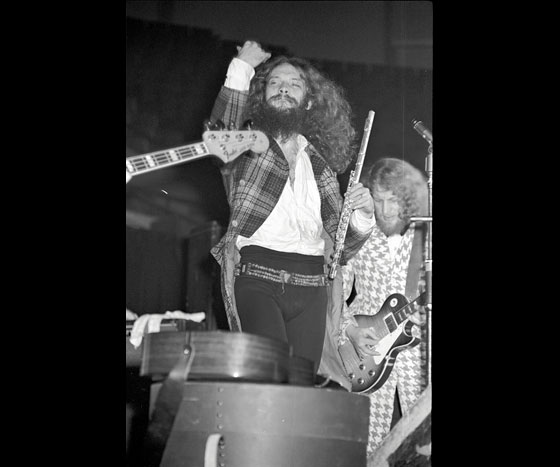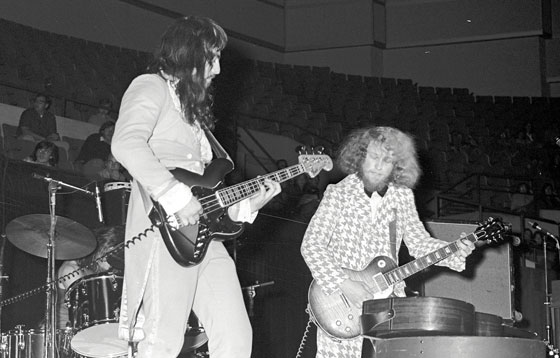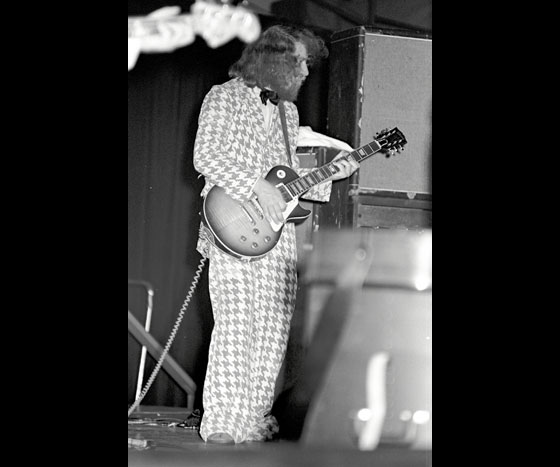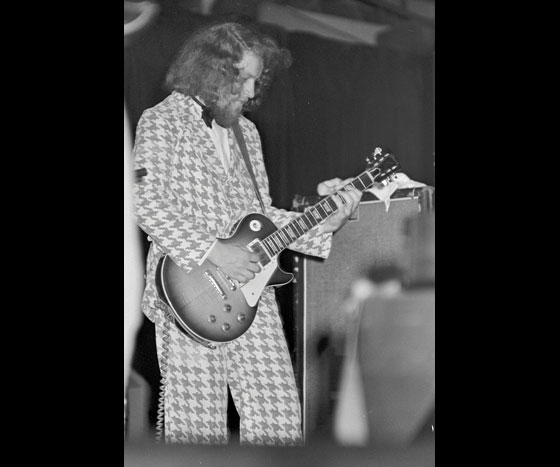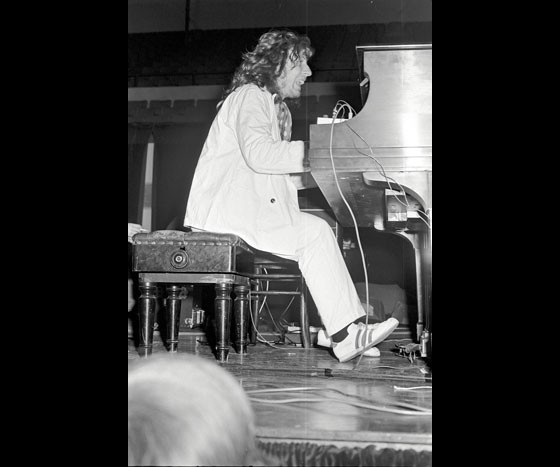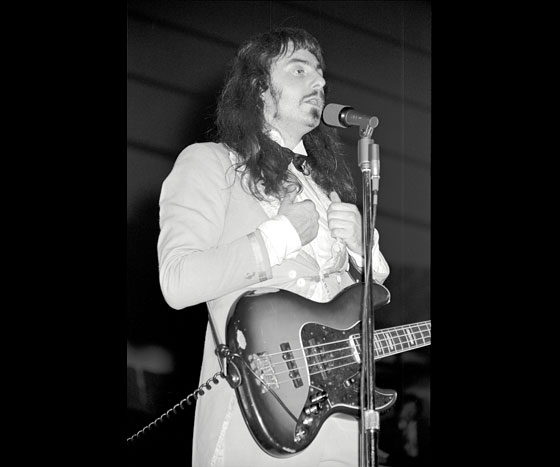 December 31, 2012
Happy New Years Eve everyone! Have a nice New Years Eve and a safe, healthy, prosperous 2013.
My blog today is about the greatest rock'n'roll band ever, Led Zeppelin! I actually debated with myself on that statement because I am a huge Rolling Stones fan. Today, I think that the Rolling Stones are the second best rock'n'roll band in the world. Tomorrow, I might change that statement!
These photographs are from January 20, 1975. I walked in the backstage door along with a few friends. We were all carrying Nikons. I was working for the Bugle-American Newspaper and that was always good for general admission access to the Chicago Amphitheater. It didn't matter that this was the Chicago Blackhawks hockey rink because that night it belonged to Led Zeppelin and a whole lot of fans.
Getting anywhere close to the stage was impossible for me, so the photographs were taken from a distance, but it is still a glimpse at Led Zeppelin! The greatest rock'n'roll band in the world!
Please visit me on Facebook or Twitter @ richzimmermann.com
Thanks,
Rich Zimmermann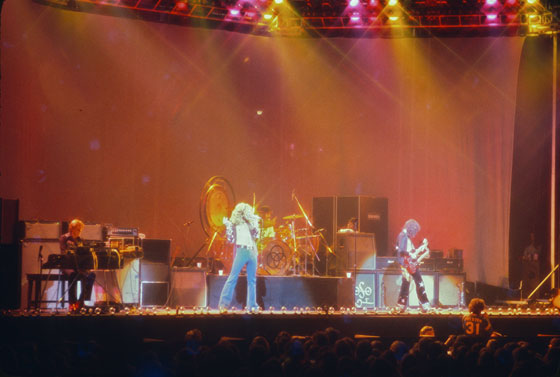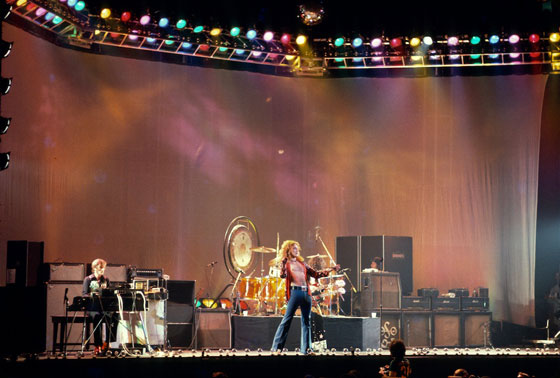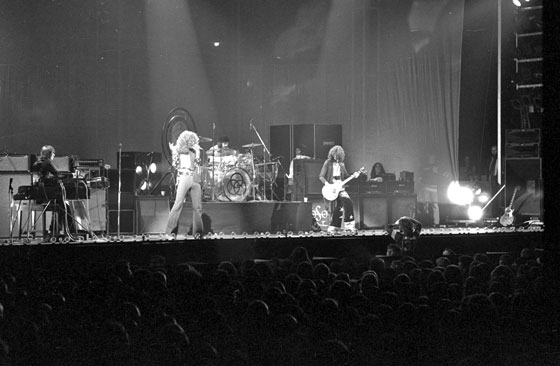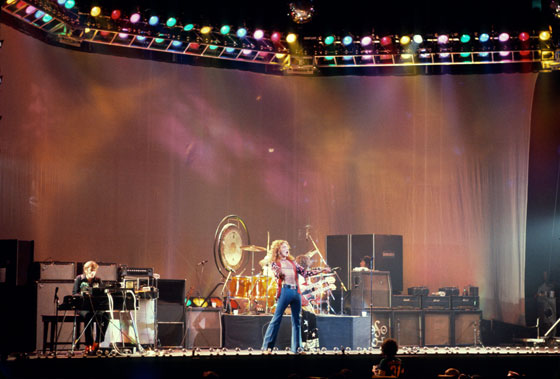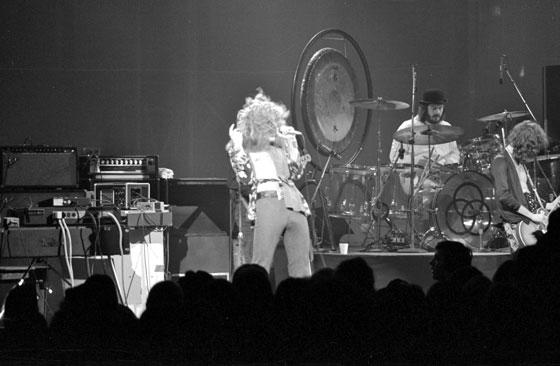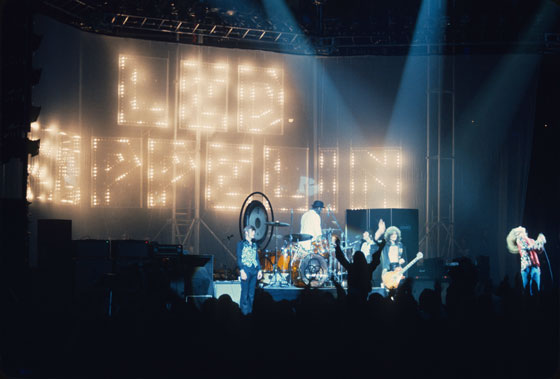 More...