March 11, 2013
83 years ago last Saturday, the New York Yankees re-signed Babe Ruth to a two-year contract.  It was worth $160,000.  I wonder if he liked rock'n'roll?
On February 26, 1975, the rock band Babe Ruth came to Milwaukee.  They played a show at the Riverside Theater with the bands StarCastle and fellow English mates Roxy Music.
Janita Haan, the lead singer of Babe Ruth, came out in bare feet and sang and danced away the night!  She and her band were awesome!  This was a powerful rock band and they proved it that night.
Babe Ruth formed in 1970 and when they came to Milwaukee, their album "First Base" that was released in 1972 was still fresh in everyone's mind.  I think it's their best album and the song, "Wells Fargo" is a personal favorite.  It was written by Alan Shacklock, the guitarist of the band.  Something I learned a few years ago is that Clarence Clemons of Bruce Springsteen"s, E Street Band, played saxophone on "Wells Fargo"!
Two other great songs on that album are "King Kong", written by Frank Zappa and "Black Dog", written by Jesse Winchester.
The band went through some changes and disbanded in 1976 but has reformed a few times and is currently active I hear.  Hope they come back our way sometime soon- for maybe Summerfest!!
Seeing these old black and white photos that I took that night brings back some good memories of that show and great English rock 'n' roll bands!
Enjoy some photos of Jennie Haan and her band mates.
Limited edition 8 1/2 X 11 or 8 X 10's are for sale for $50.00 the week of the blog for your home, office or entertainment room.
Thanks,
Rich Zimmermann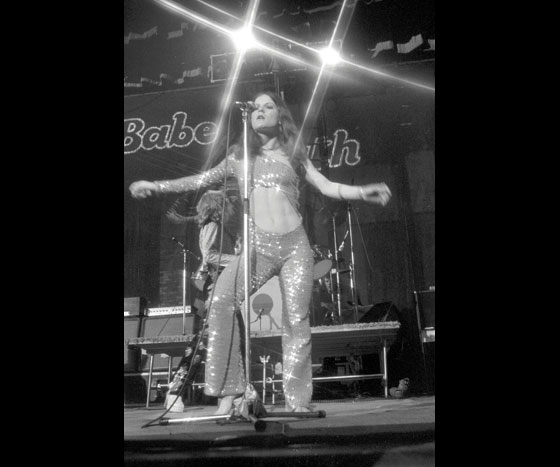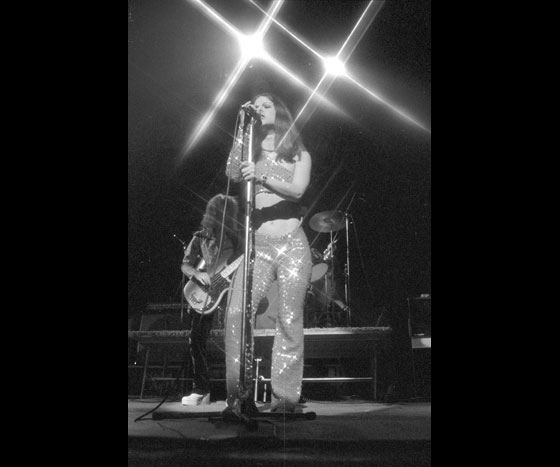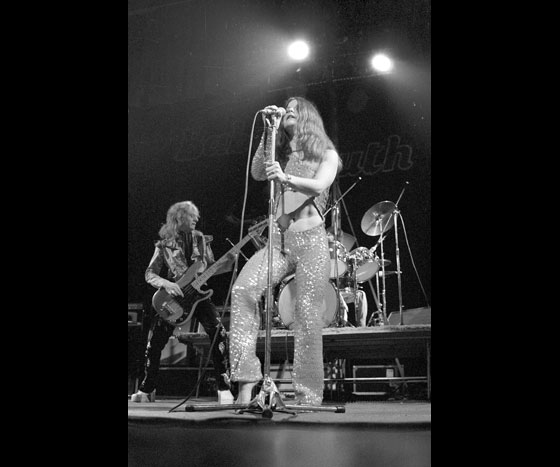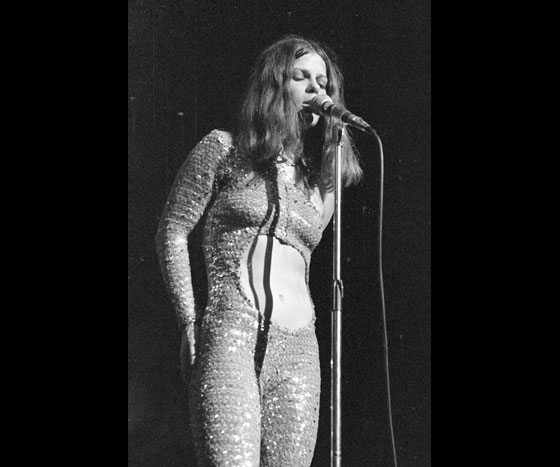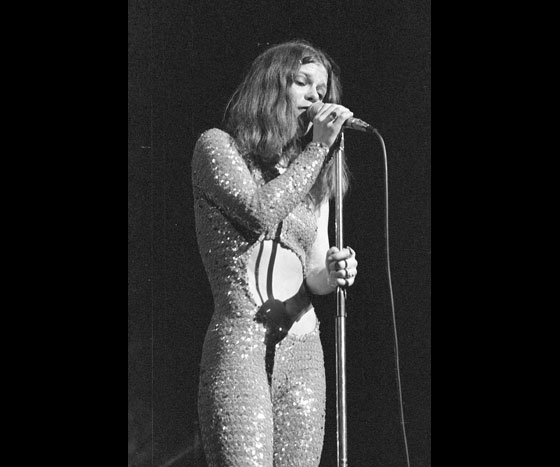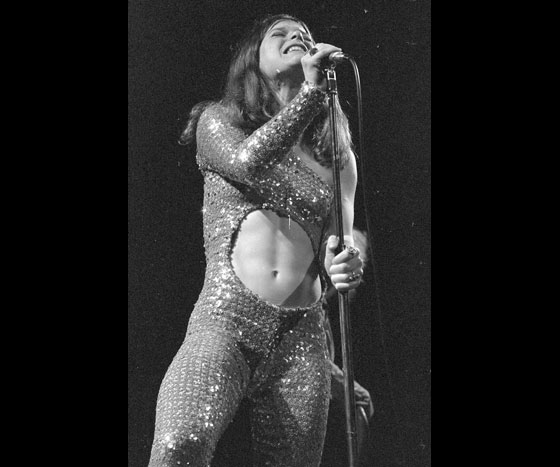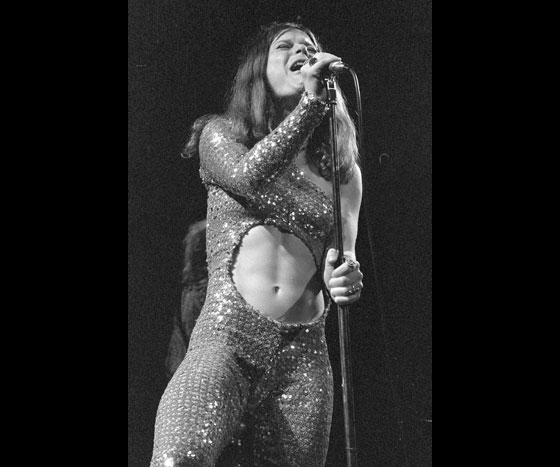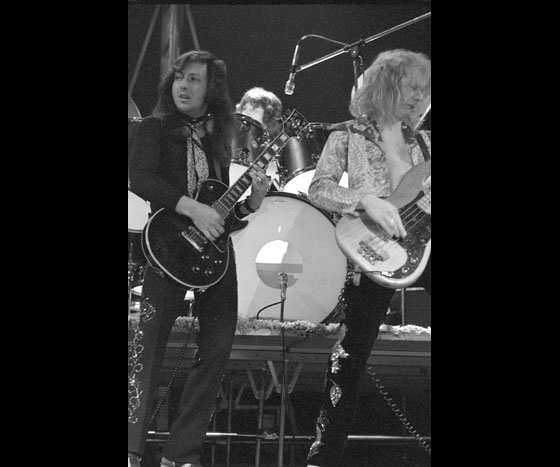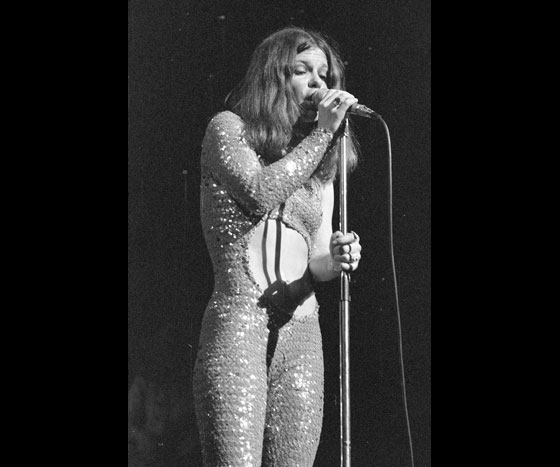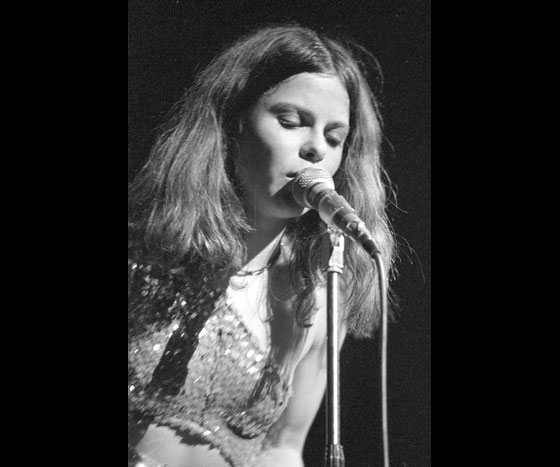 March 4, 2013
One could say that this week in Milwaukee is Queen week.  "One Night of Queen" with Gary Mullen and the Works is coming to The Northern Lights Theater for a couple of tribute shows on March 6 and 7.
Queen came to Milwaukee's Uptown Theater for a show on March 7, 1975.  The Uptown Theater was torn down a long time ago and is now a Milwaukee Police Station!  Too bad, because it was a beautiful old movie theater with a lot of history.  It was the theater where Bruce Springsteen played and had the famous bomb scare show that I also attended.  The Hunter-Ronson band also played a memorable show there.
The Queen show was an evening I will never forget.  The show was that good.  Freddie Mercury had so much presence on stage and you could tell that he absolutely loved what he did.
I will never forget that show for another reason too. I fell off an equipment case in the pit right in front of the stage when I was taking photos probably because they fogged the stage and I couldn't see!  I moved a little to the left to get a better shot and down I went about 4 feet!  Still got the shot.  The equipment and I were fine!
Also being circulated lately is a concert film of one of the last shows Queen did.  Called "Queen, Live in Budapest". It is from a live show on July 27, 1986.  It's getting great reviews and is a must see movie for any Queen fan.
You might enjoy going into my blog archives and looking at blogs#19 and #21.  They are both about Queen.  One features color photos and the other black and white photos.
All Queen photographs are on sale this week, just $50.00 for a limited edition 8 X 10 and 8 1/2 X 11's.
Pick a couple photos out and contact us for some nice prints for your home or office. Have a fun week of Queen memories.
Thanks,
Rich Zimmermann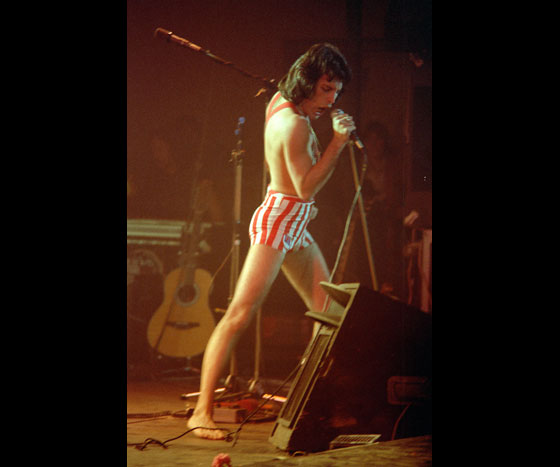 February 25, 2013
On June 18, 1972, the Rolling Stones played at the Minneapolis Metropolitan Sports Arena. 
I was a photographer for the Bugle American at the time and traveled from Milwaukee to Minneapolis for the show with a friend who was going to do the review.  We were given a couple of tickets which were way up in the rafters!   Our seats were so far away from the stage for any really good photographs, unfortunately.  Mick never traveled over to our side of the stage because of Nicky Hopkins and his large grand piano blocking that part of the stage.  I did what I could and have a few images here.
The stage itself had a pattern of a dragon on it and Mick Jagger was prancing and dancing all over it!  The lighting was amazing in that they shot lights from the back of the stage to a mirror on the ceiling which then bounced the light back onto Mick and the band.  It was really interesting.
I was 18 years old at the time and The Rolling Stones was my favorite band.  That show is still etched in my mind as one of the best shows I have ever seen and The Rolling Stones is still my favorite band! 
The Rolling Stones ,I believe, is the longest running and most famous rock'n'roll band in the history of popular music.  They started as a blues band and then brought the blues to rock'n'roll.
Enjoy a few photographs of The Rolling Stones and check out the cars that are pulling into the parking lot in the oneof the pictures.  That makes me feel old!
Thanks,
Rich Zimmermann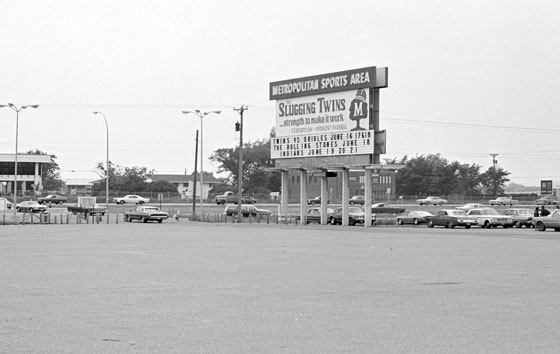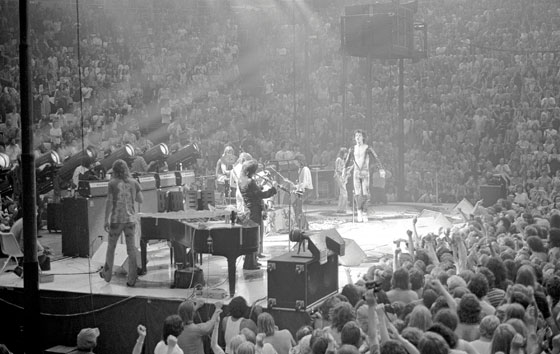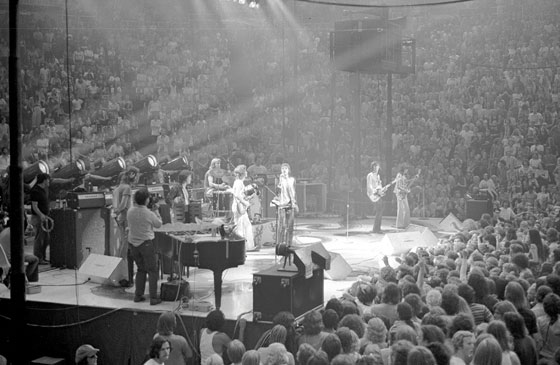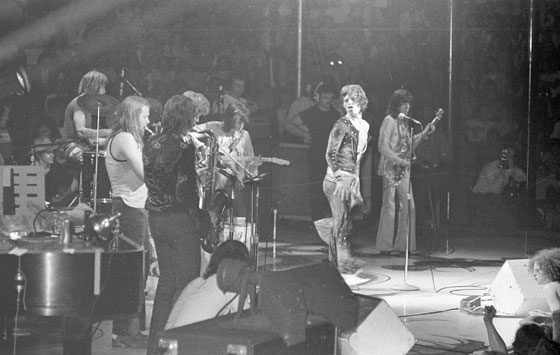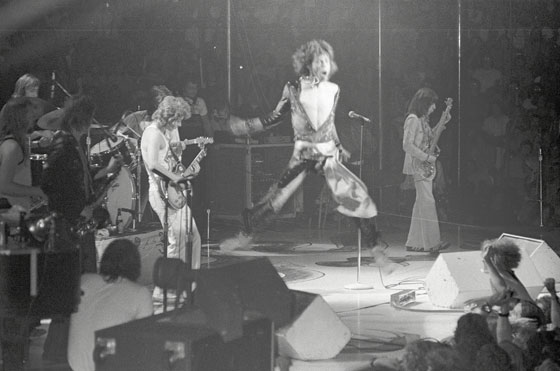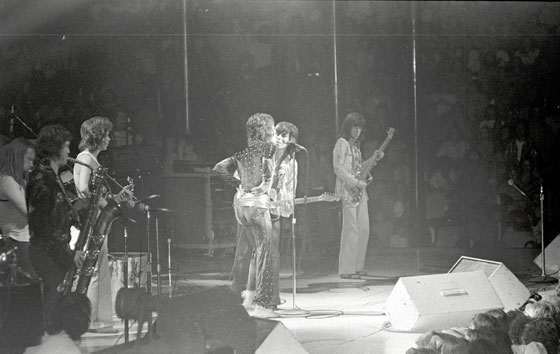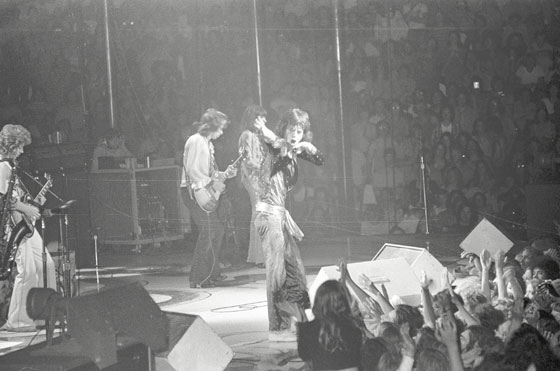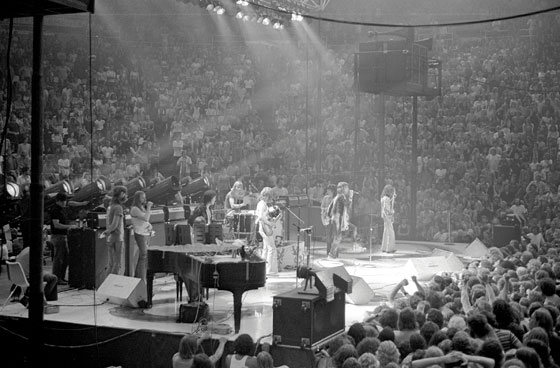 More...