November 19, 2012
On October 13, 1974, David Bowie and his Soul Tour appeared at The MECCA Milwaukee Arena for a terrific show. 
In October of 1974, David rebranded the show from The Diamond Dogs Tour to the Soul Tour and got rid of a lot of the theatrics on stage that had been used   As a photographer, I was looking forward to The Diamond Dogs staging which was said to be very elaborate.
The sound check was just as good as the show, and the stage looked pretty void of theatrics but the lighting was beautiful!
That show is still one of my favorites of all time. The first photograph shown here is one of my personal favorites and has been a trademark of Rich Zimmermann Photography.
Enjoy the photos and for the week of the blog all the pictures shown are on sale at $30.00 for an 8 X 10 or 8 1/2 X 11.
Thanks,
Rich Zimmermann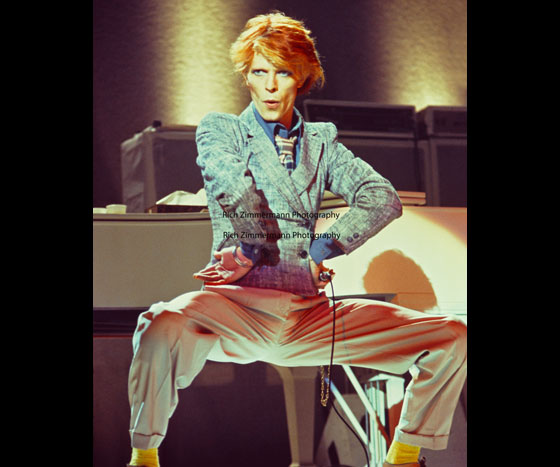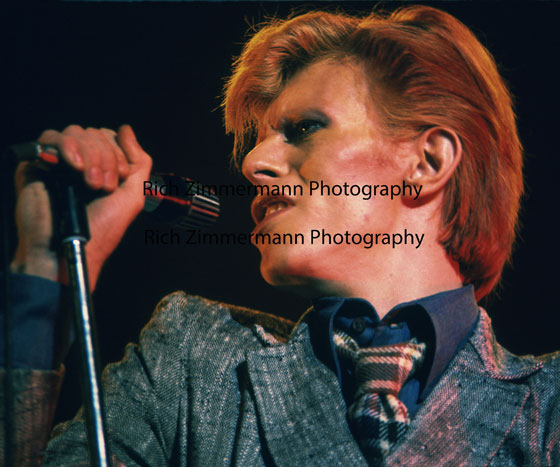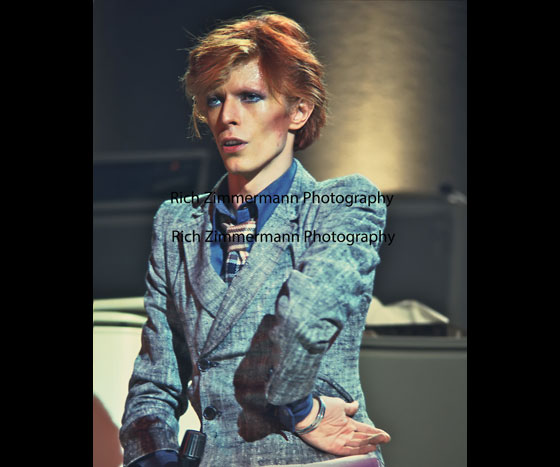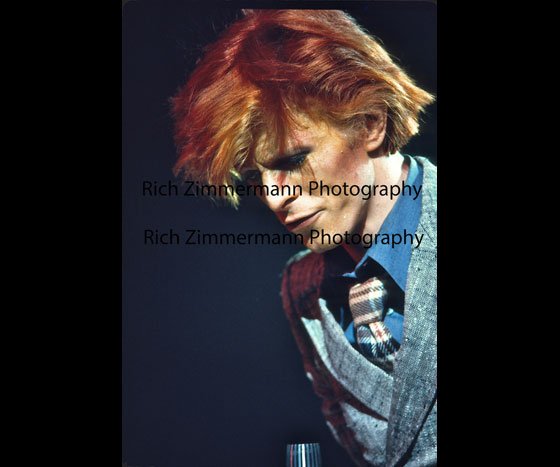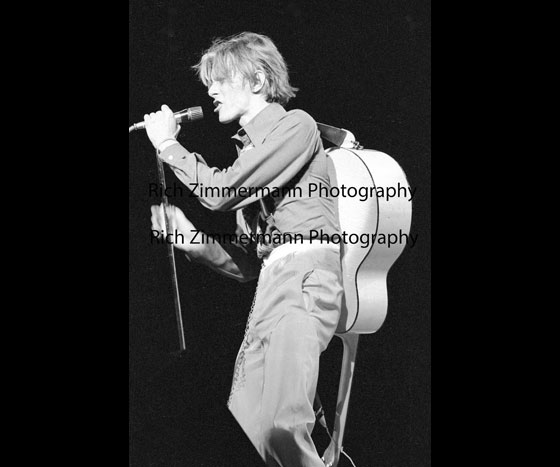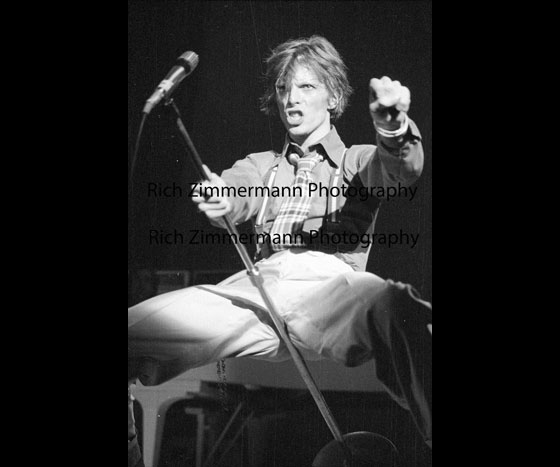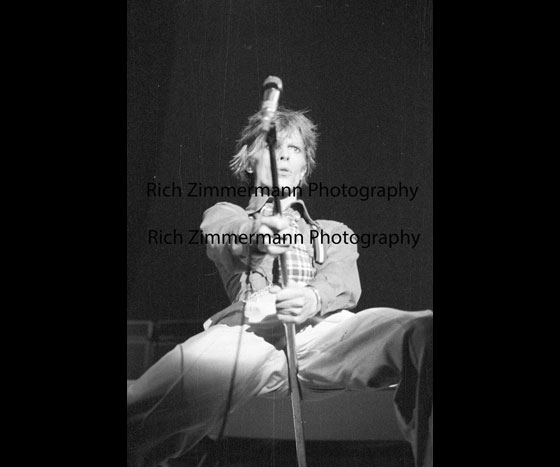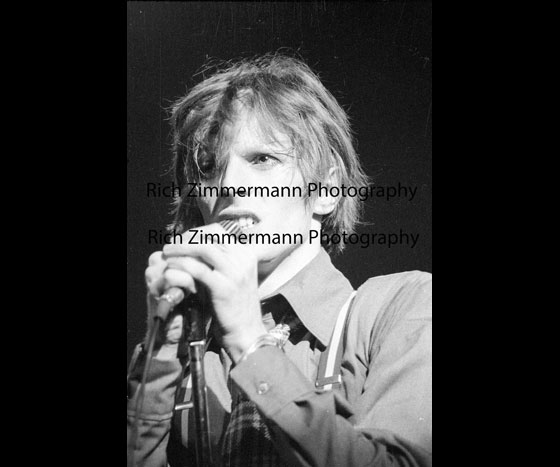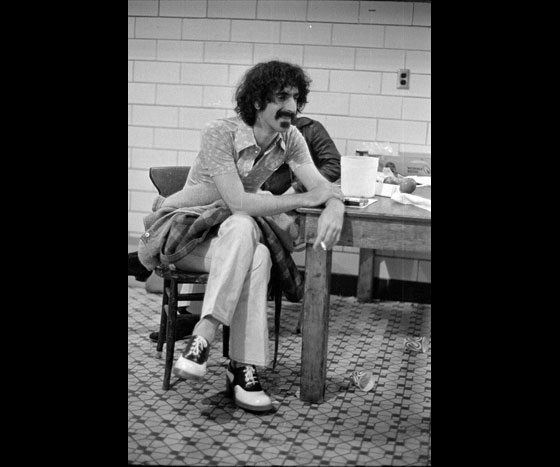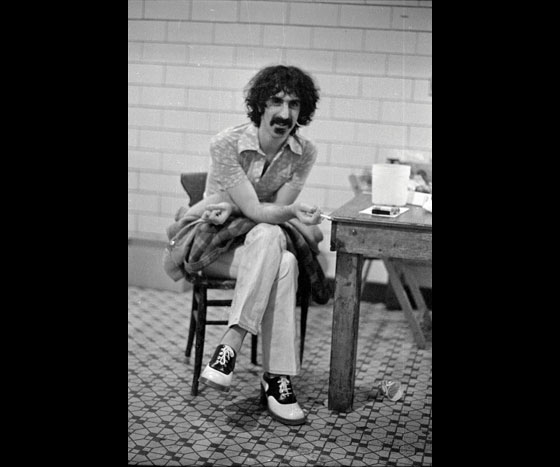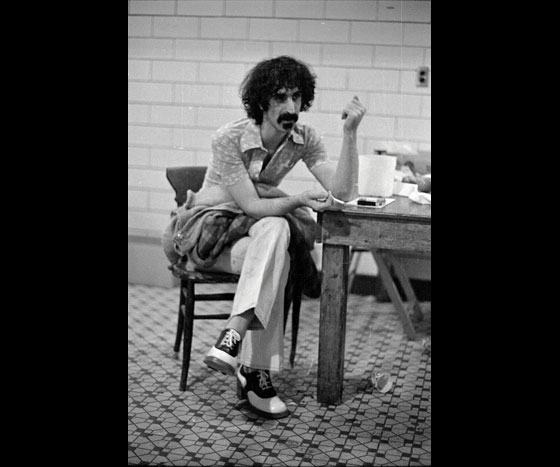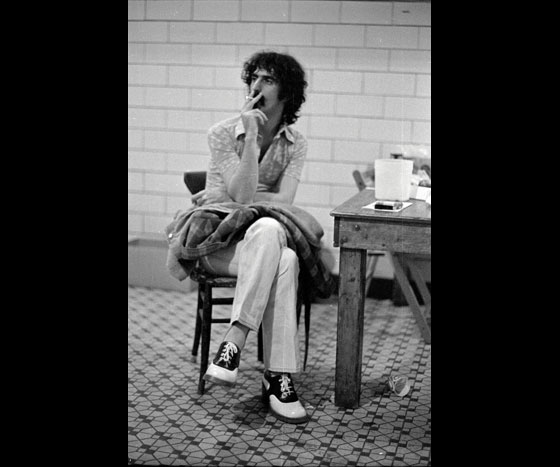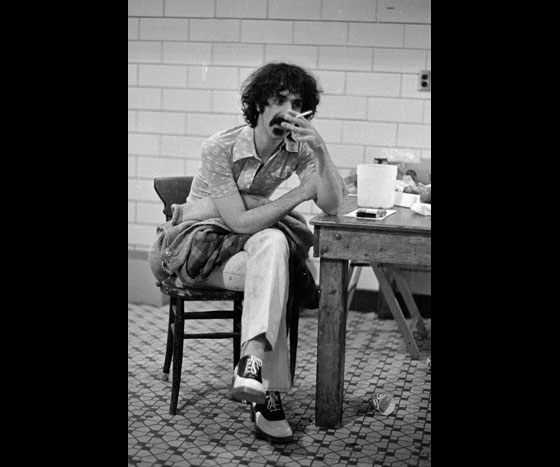 November 12, 2012
In May of 1973, I was fortunate to be in the dressing room when Frank Zappa was being interviewed. He is one of the most interesting and intelligent people I have ever had the chance to meet.
The interview was more about politics than music that day. Frank chain smoked and drank a lot of coffee during the whole thing.
Frank was in Milwaukee at the Milwaukee Arena with his band, The Mothers of Invention. The opening act was John McGlaughlin and his Mahavishnu Orchestra.
With his daughter named Moon Unit and son named Dweezil, Frank seemed to be a real family man. He was married to the same woman for many years.
Dweezil plays Frank's music around the world and Moon Unit had a hit song with Valley Girl several years back.
Enjoy the interview photos and a future blog will feature the show.
Thanks,
Rich
November 5, 2012
My blog #30 a few weeks ago was about the band Soup. The photos shown were from a concert they did with the band Focus on March 25, 1973 at the Performing Arts Center in Milwaukee, Wisconsin.
Focus, was on a US tour featuring their hit song Hocus Pocus that they were most famous for. Vocalist, keyboard and flute player, Thijs van Leer, does some amazing vocals in this song. I believe you could say it was a mix of screaming, yodeling and singing! The look on his face shows how much effort he puts into his vocals.
Guitarist, Jan Akkerman, accompanied him with some fine guitar playing.
Focus was very popular and had a good show, but personally, I think the opening act of Soup with Doug Yankus was the better performance that night.
All blog photographs are for sale at a special price of $30.00 for a limited edition 8 X 10 or 8 1/2 X 11 gloss print which includes shipping in the U.S.. This sale is just during the week of the featured blog. Contact us soon.
Please visit me on Facebook or Twitter @ richzimmermann.com
Thanks,
Rich Zimmermann