November 26, 2012
After doing my blog last week, I realized that I forgot to include some other images that I really like. 
Then, I found a few more color photos that I thought you might enjoy, so this week it's David Bowie Part 2.
That was one of the most amazing shows ever!
The photos featured on the blog each week are for sale at $30.00 for an 8 X 10 or 8 1/2 X 11.
Thanks,
Rich Zimmermann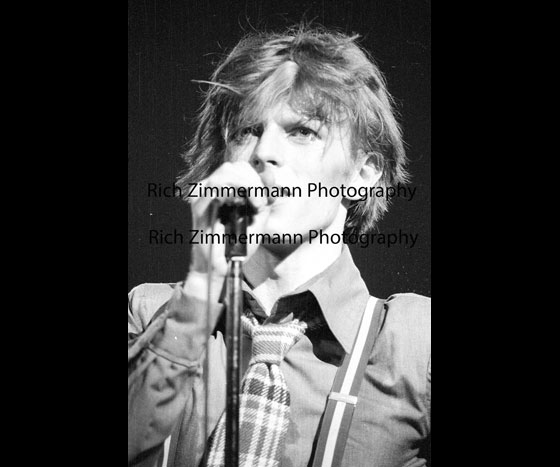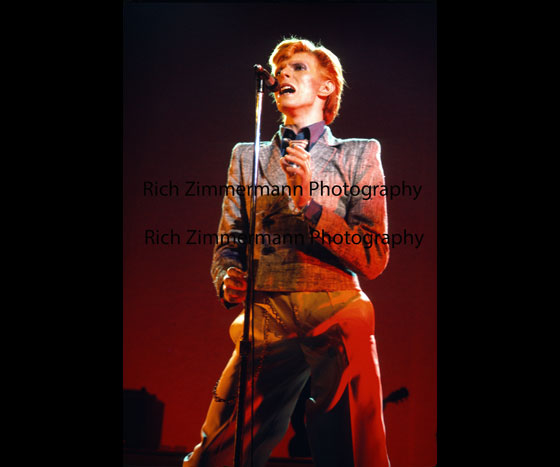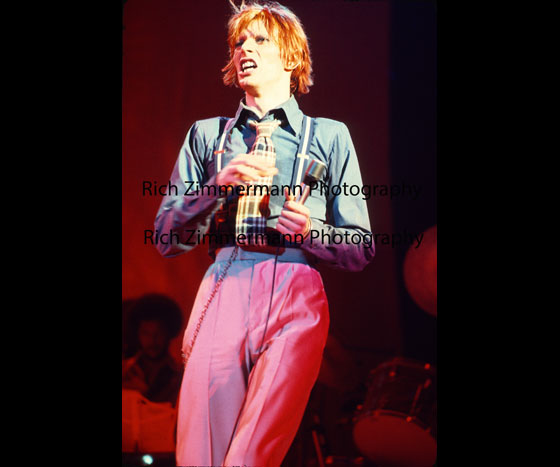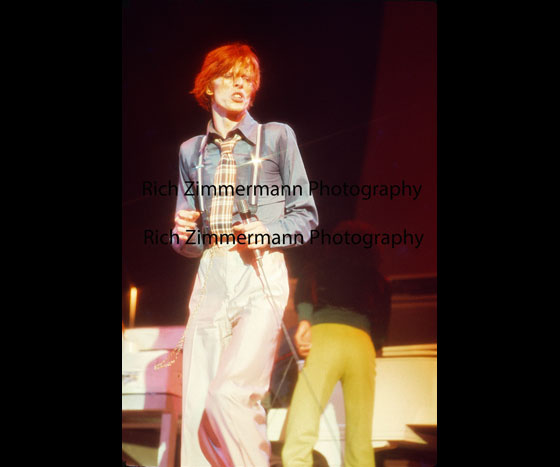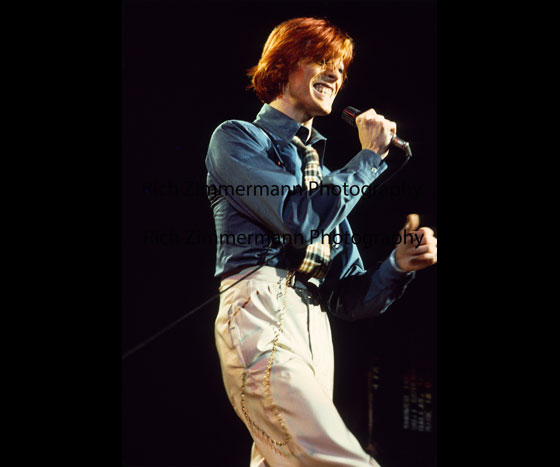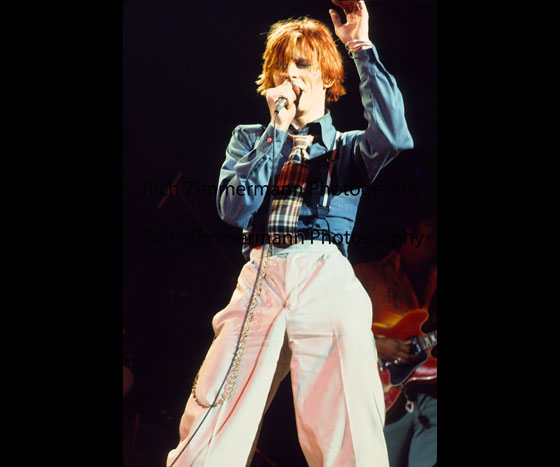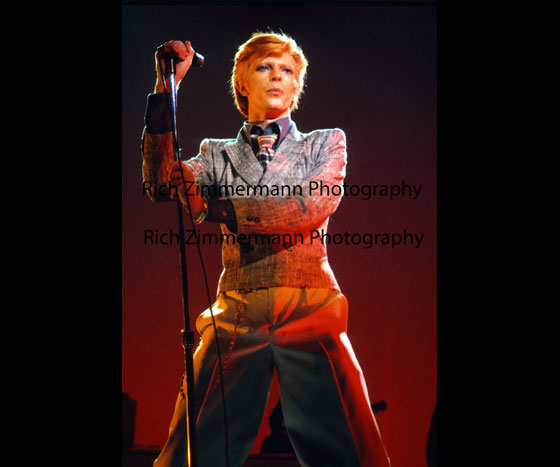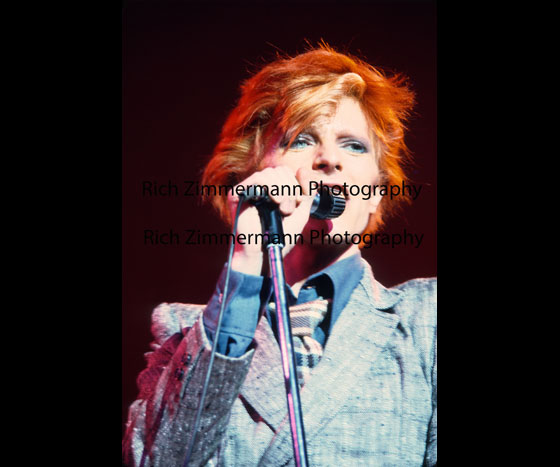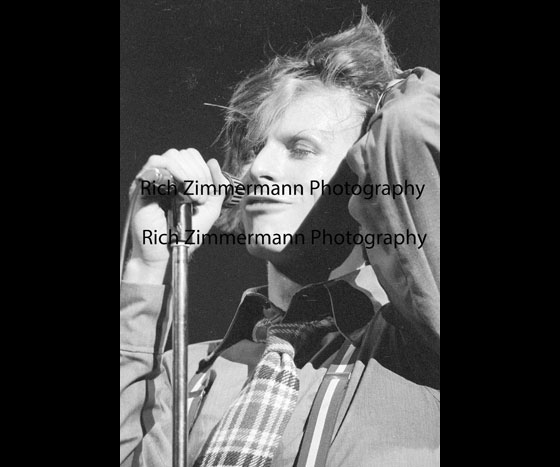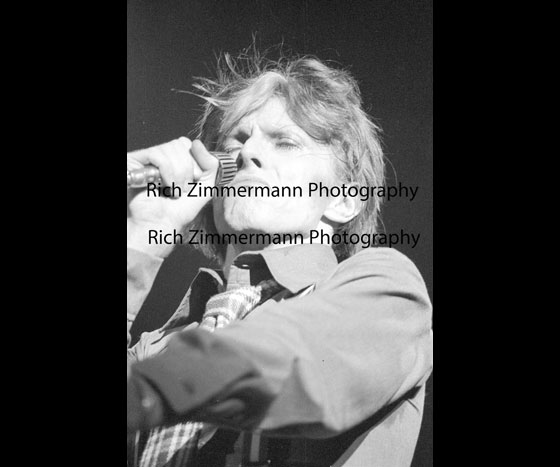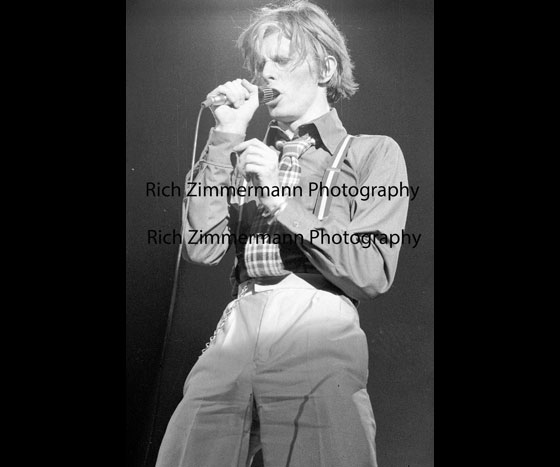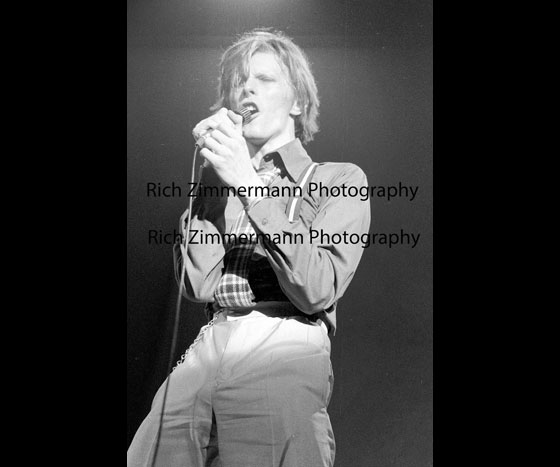 November 19, 2012
On October 13, 1974, David Bowie and his Soul Tour appeared at The MECCA Milwaukee Arena for a terrific show. 
In October of 1974, David rebranded the show from The Diamond Dogs Tour to the Soul Tour and got rid of a lot of the theatrics on stage that had been used   As a photographer, I was looking forward to The Diamond Dogs staging which was said to be very elaborate.
The sound check was just as good as the show, and the stage looked pretty void of theatrics but the lighting was beautiful!
That show is still one of my favorites of all time. The first photograph shown here is one of my personal favorites and has been a trademark of Rich Zimmermann Photography.
Enjoy the photos and for the week of the blog all the pictures shown are on sale at $30.00 for an 8 X 10 or 8 1/2 X 11.
Thanks,
Rich Zimmermann