Thursday, 17 February 2022 12:59
February 21, 2022
Winter in Wisconsin is time for getting indoor chores done!
My wife and I are back into our project of writing a book about my father, Carl Zimmermann.
We have been working on this for over two years now, and I think we are getting close to having something that looks like a book.  It's a lot of hard work and fact checking and then finding photos of him and memorabilia of his life in broadcasting.
Since we are really deep into this project right now I have no blog on racing or music this week.  Our focus is on this project until it's done, or at least pretty close to done. 
My mother saved everything about Dad's career and we have several scrapbooks. They are old and not in the greatest condition but it documents the wonderful love and life my parents had for many years.
We have pieced their life histories and are getting closer to looking at the amazing career my father had starting at age 14 when he worked at WEMP radio. Then came the Army and WW2 with dad being a broadcaster overseas for the "Army Hour" radio show.
A little break after that with home life and radio in Milwaukee. Then, the Korean War started and Dad was called back into the Army to Washington D.C. to do a television show for the Army called "The Big Picture".
Take a little peak at some of the photos that will be included in the book.
Hopefully, by years end it will be done and available for your reading pleasure!
Enjoy and thanks,
Rich Zimmermann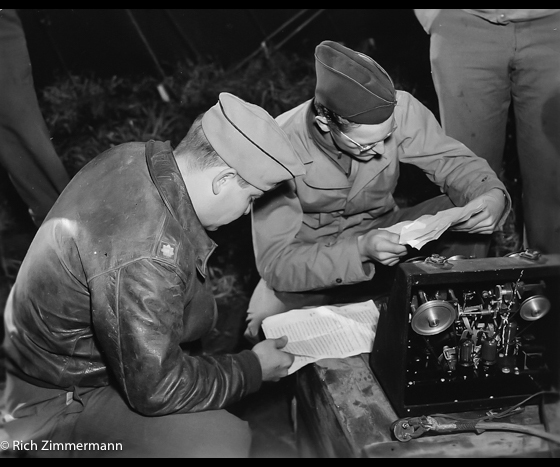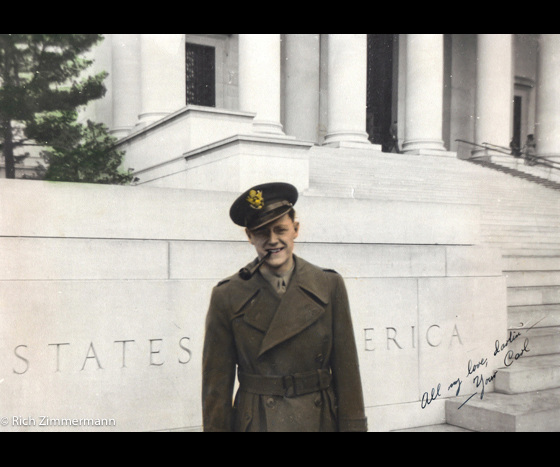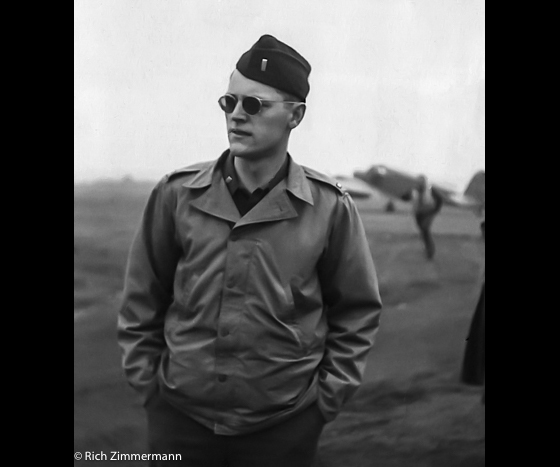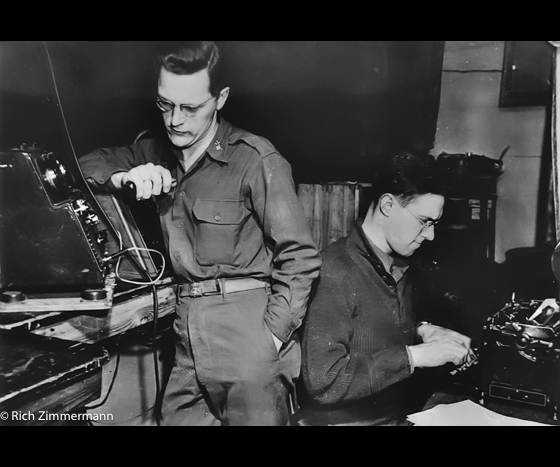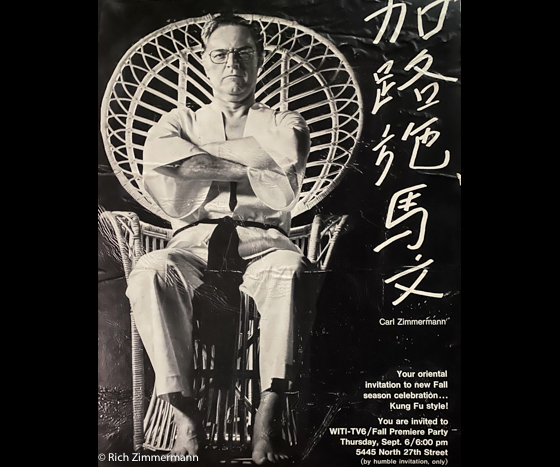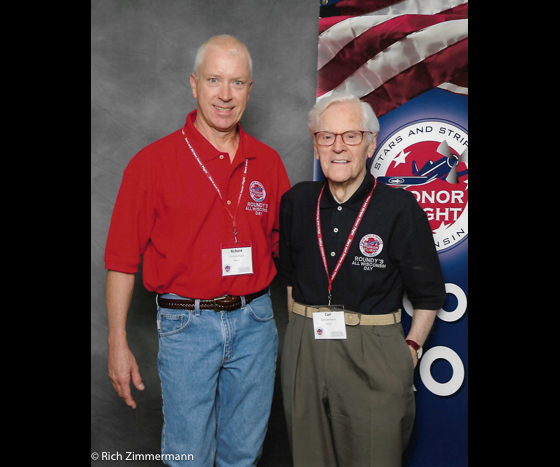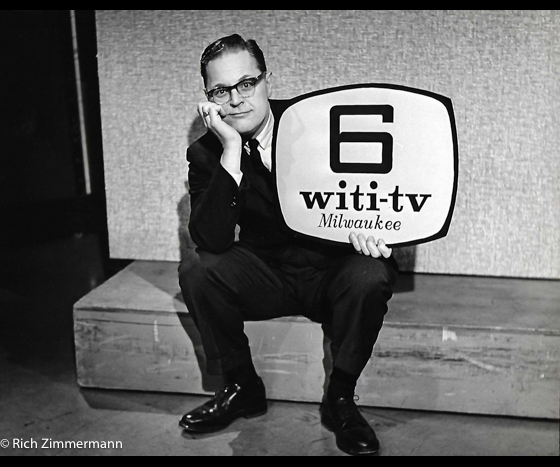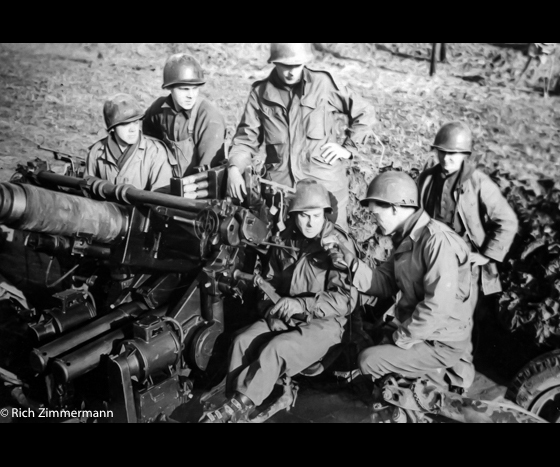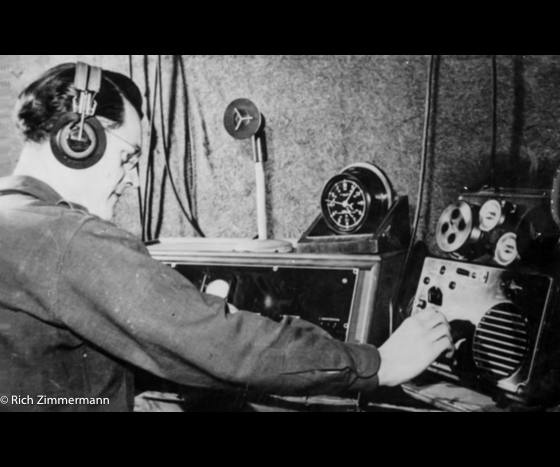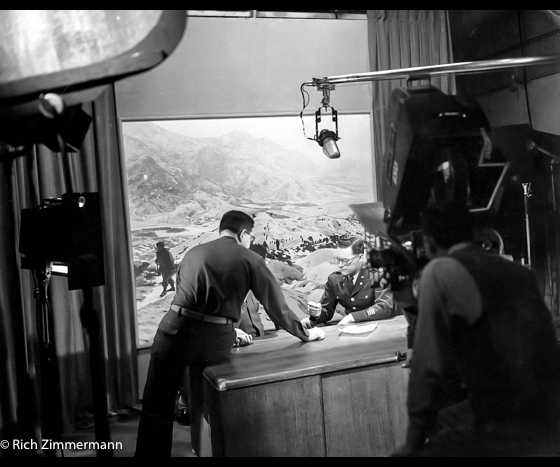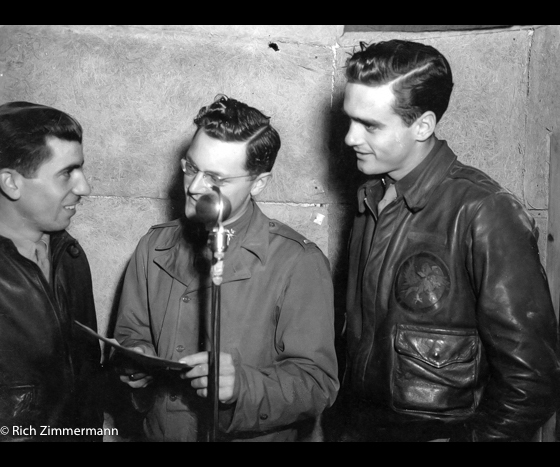 Wednesday, 02 February 2022 14:32
February 7, 2022
Every once in a while an old photo job comes to mind.
This was one of those fun jobs at Ed Debevic's restaurant here in Milwaukee on September 18,1996. Some of the cast from "Happy Days" came to help promote being rebroadcast on the cable channel Nick at Night.
Marion Ross who played Mrs. Cunningham or Mrs. C came was so much fun that night.  She said several times to me that she was my real mother once I introduced myself to her.  I became Richie Cunningham for a few hours, not Rich Zimmermann!
Tom Bosley who played Mr. C, Erin Moran who played Joanie Cunningham and Pat Morita who played Arnold the chef also showed up for fun and celebration.
Pat Morita was the nicest guy and is a great comedian! He flipped some burgers that night as he did on "Happy Days" and interacted with everybody.
A good friend of mine and I were hired for the event.  Tom Bosley after posing with about 30 couples said he was done!  Guess I was done too.
Marion Ross is 93 years old now and unfortunately the rest have passed on. Ed Debevic's closed years ago in Milwaukee but the Chicago location is still thriving.
Enjoy a look at the cast in 1996 at Ed Debevic's.
Thanks,
Rich Zimmermann