July 25, 2022
This past month has been incredibly busy for me as a photographer. We had Indy Cars at Road America, Miller's at the Milwaukee Mile and music with Summerfest. It has been alot of photography with alot of editing yet to do. My favorite part was last weekend at Road America!
The WeatherTech International Challenge with Brian Redman was held at Road America. The highlight was having 30 of Dan Gurney's AAR Racing Eagles come together for a reunion. This many Eagles together at one time has never happened! People came from all over the world to see this gathering of iconic cars.
Dan Gurney's 1967 F1 All American Racers Gurney Weslake 12 cylinder Eagle, #36, even came from the Revs Institute in Naples Florida. This is THE car that won the 1967 F1 race in Spa, Belgium. It is also possibly the most beautiful race car ever made.  The All American made by Dan Gurney and his AAR crew is still the only American made car and driver to win an F1 race. I saw people with tears in their eyes looking at this beautiful piece of history. It is that special of a car and probably my favorite along with Jim Clark's Indy 500 winning Lotus Indy Car.
Most of the Eagles did not run on track.  They were only on display.  It was beautiful to see. Even one of Dan Gurney's IMSA Toyota cars was there. Thanks to Justin Gurney for bringing it along with a few other cars.
Sunday morning, we gridded all the Eagles together and did a photograph from a lift about 30 feet up. Turned out to be a very cool photo and hopefully a poster at the Road America Paddock shop soon.
The weekend also had a bunch of other vintage races running and that will be my next blog. This blog is just to enjoy the Eagles.
As we did the grid photograph someone said that an actual bald eagle was flying overhead!!  Could it have been Dan checking on us?  How cool is that!
Enjoy the Eagles and their beauty.
Thanks,
Rich Zimmermann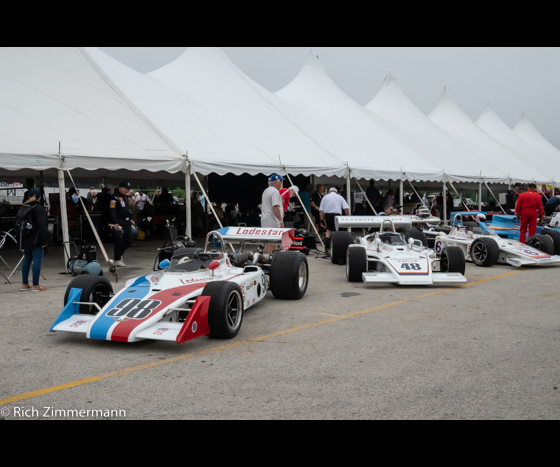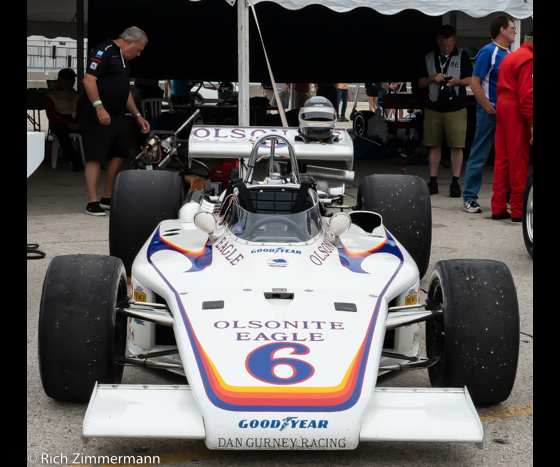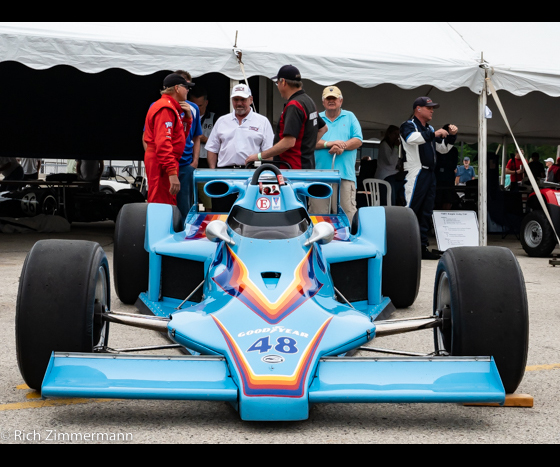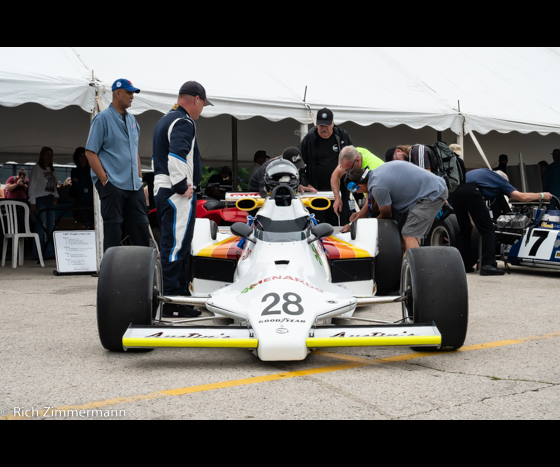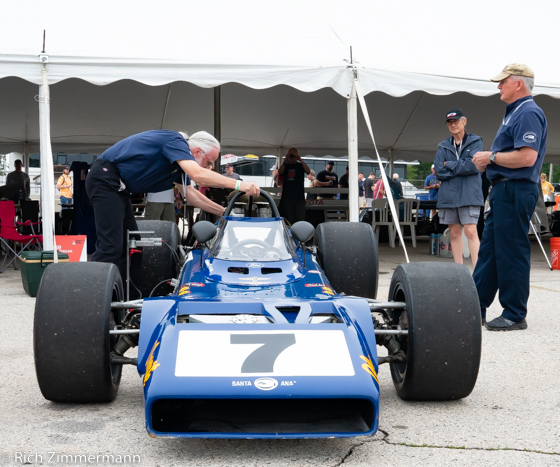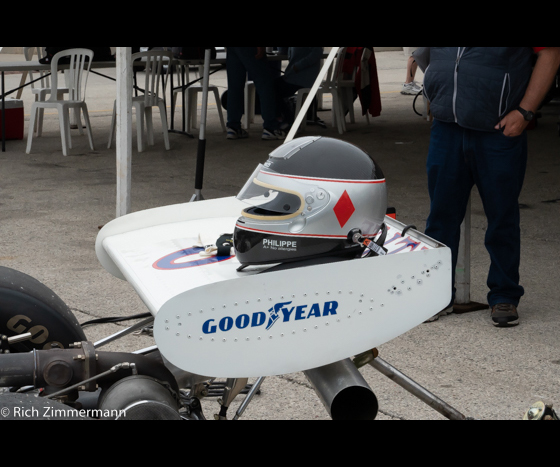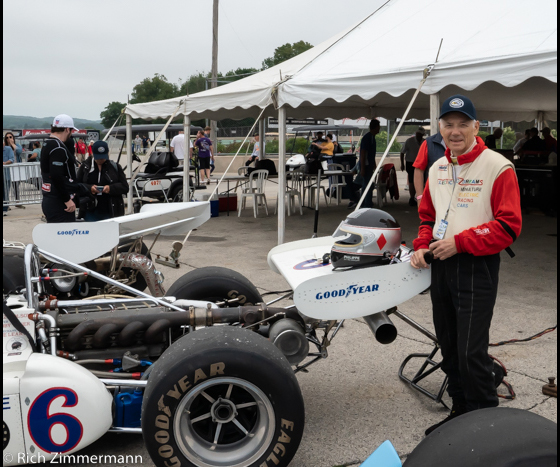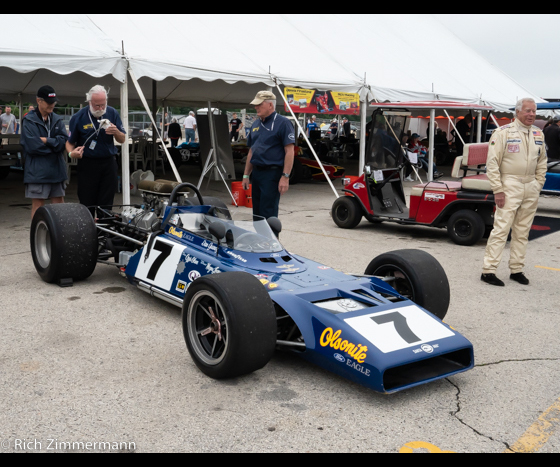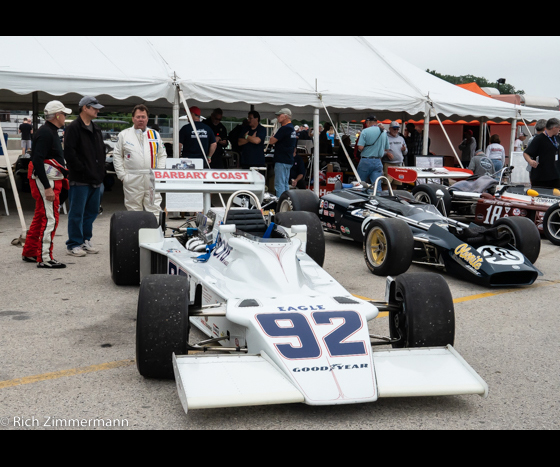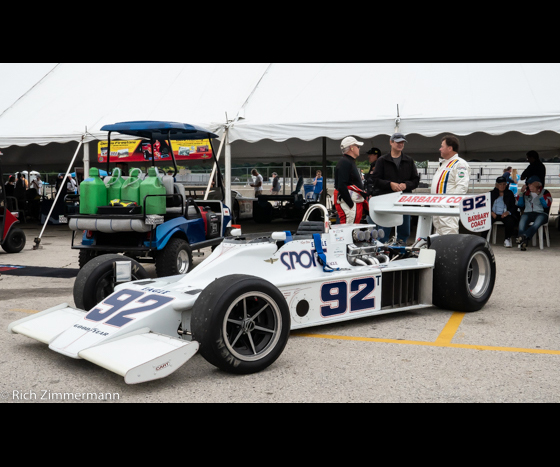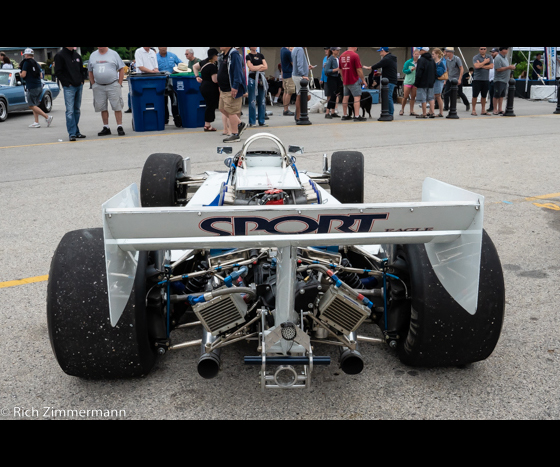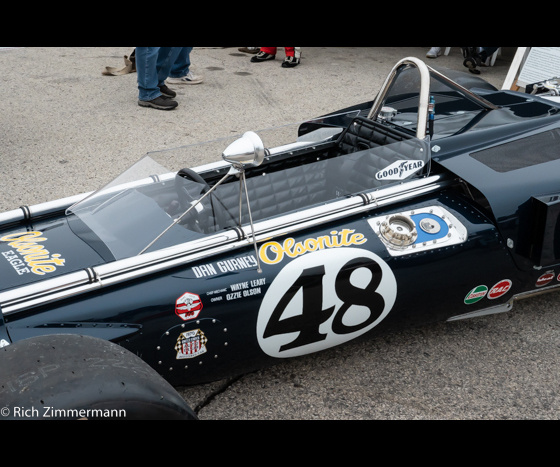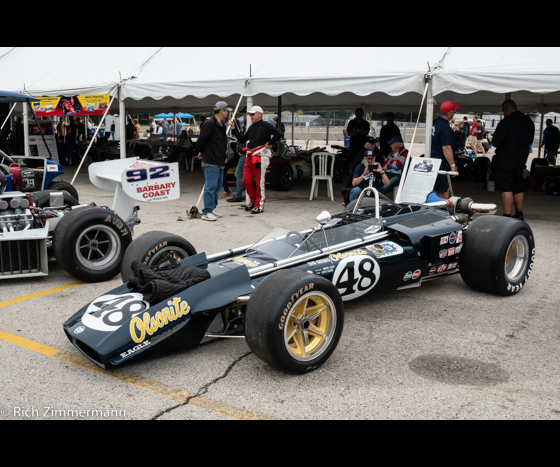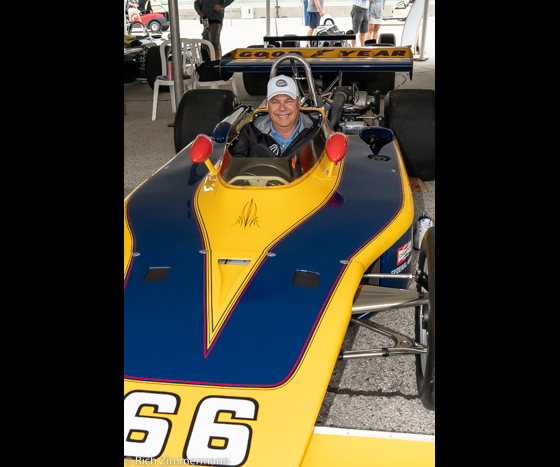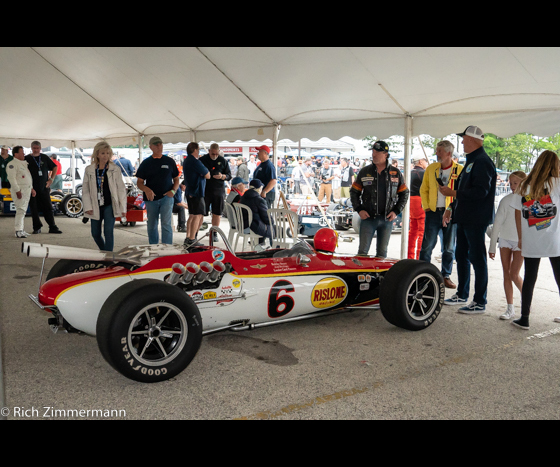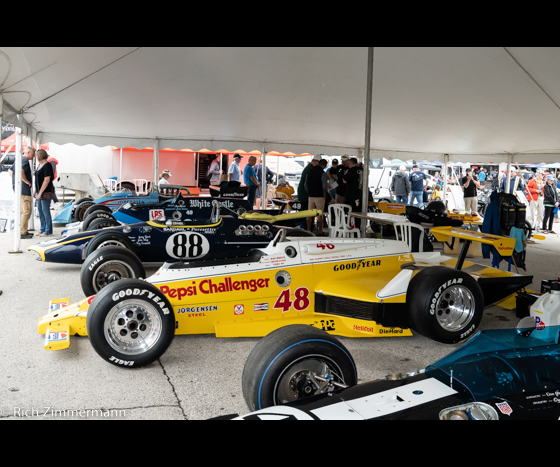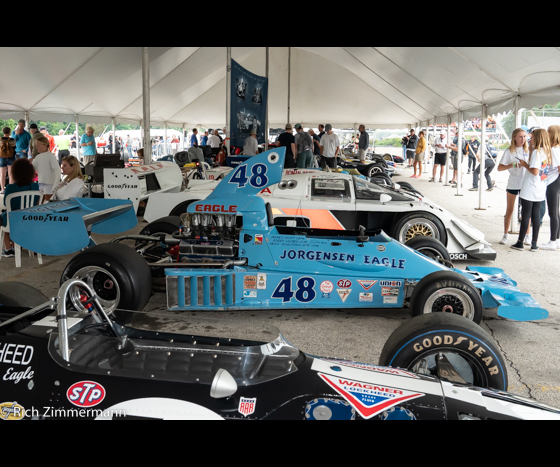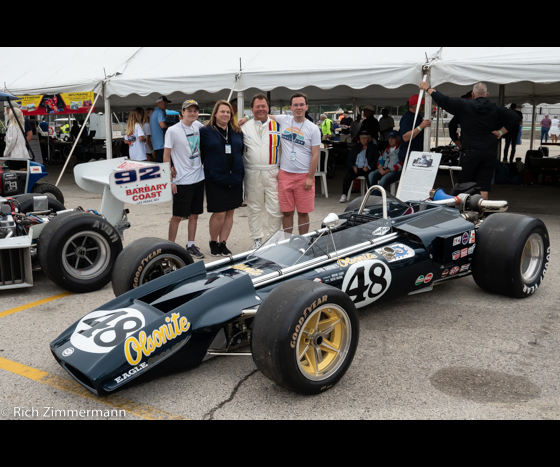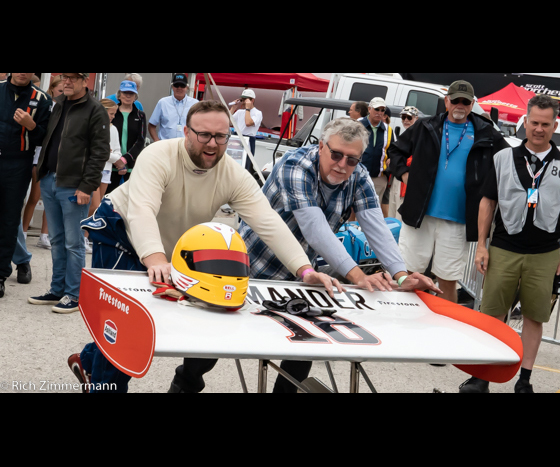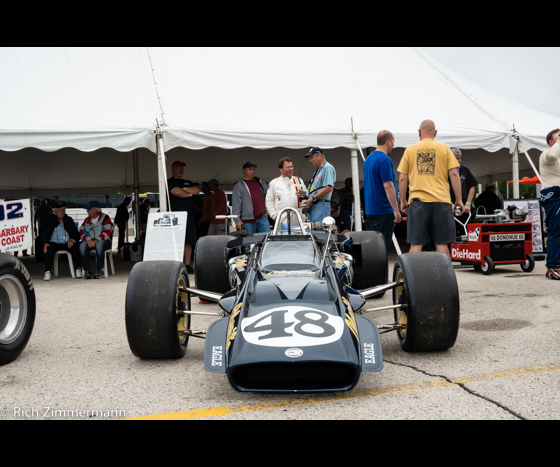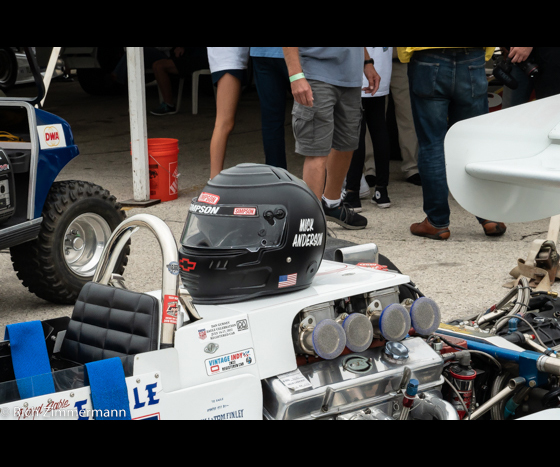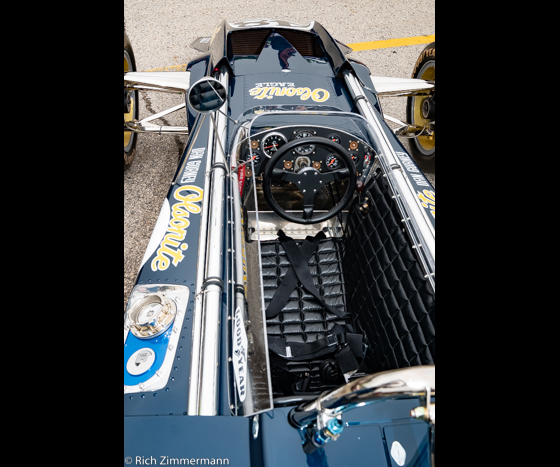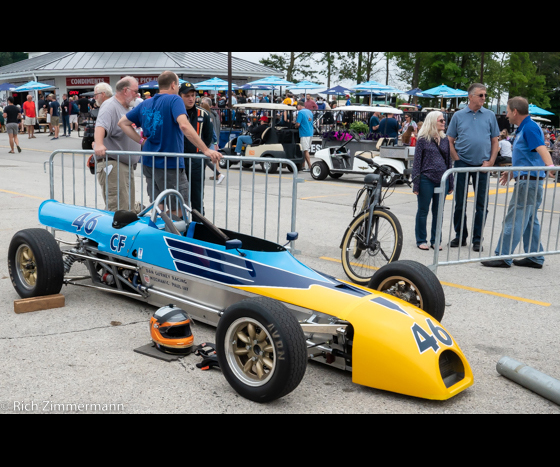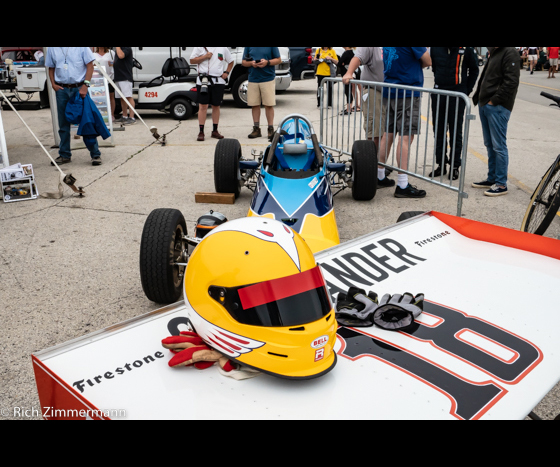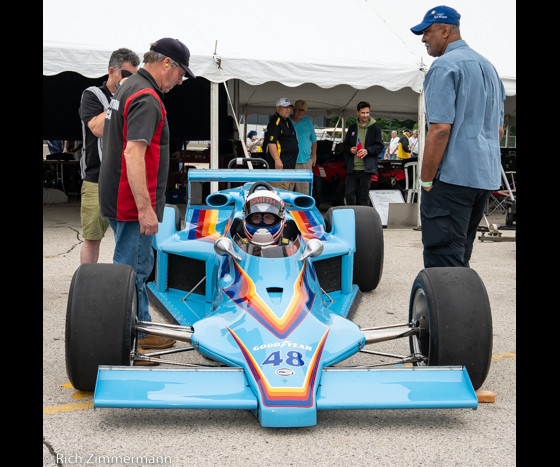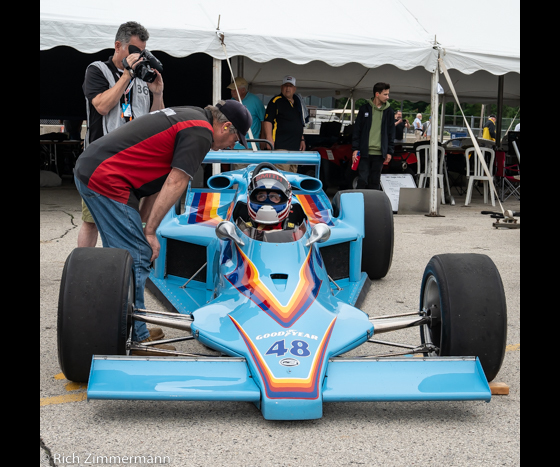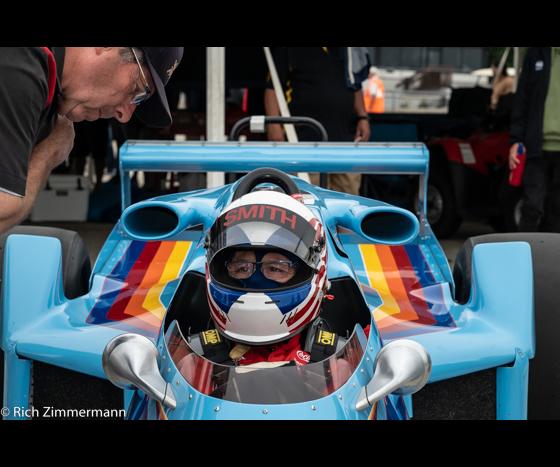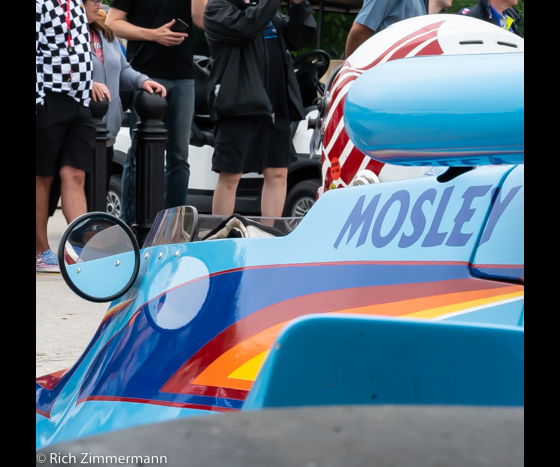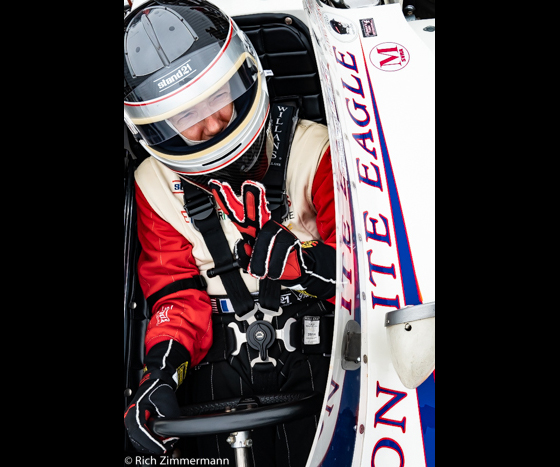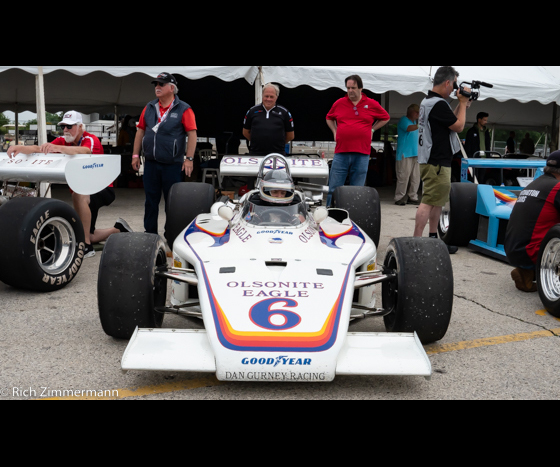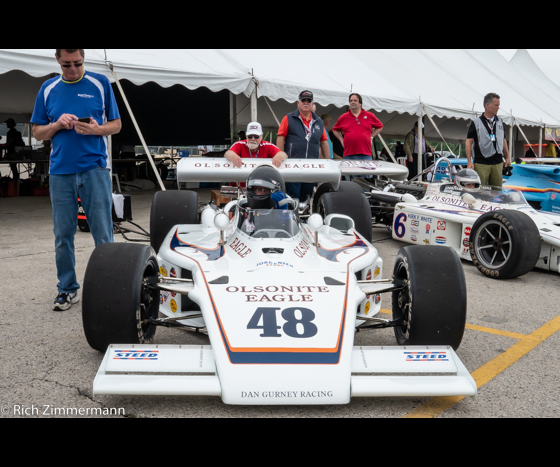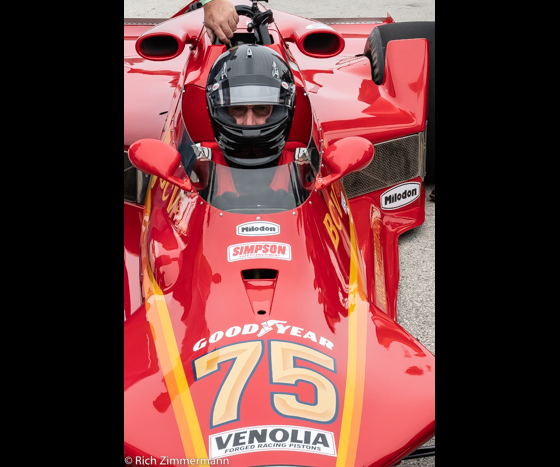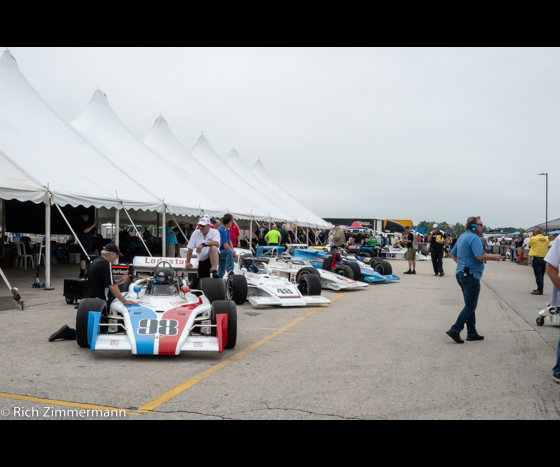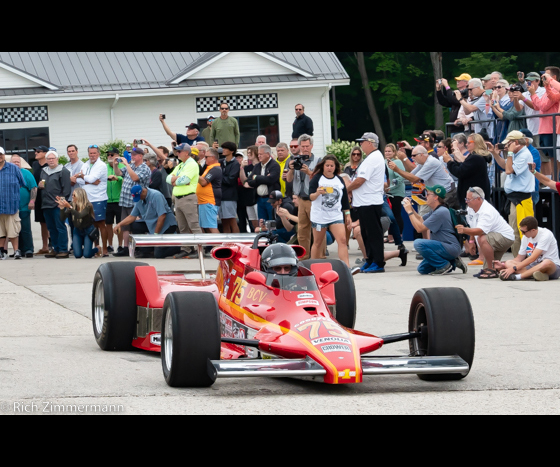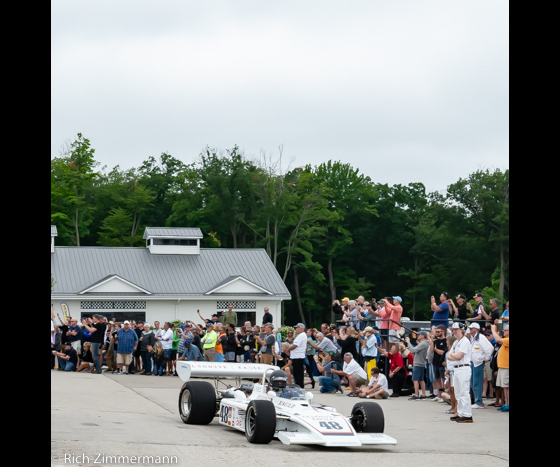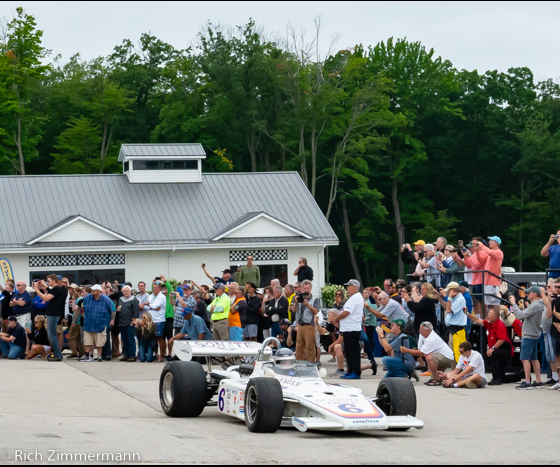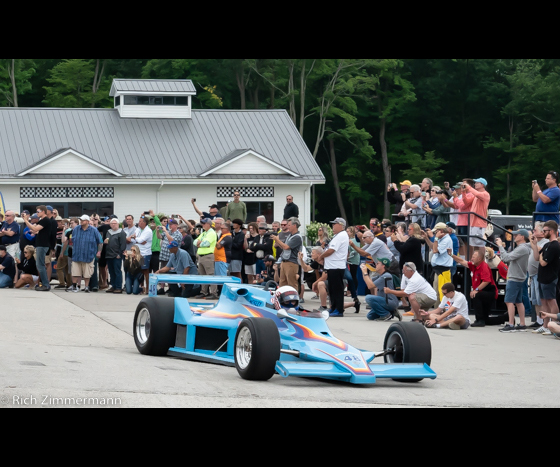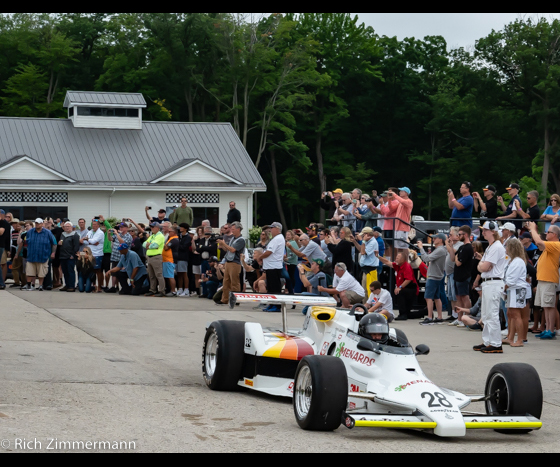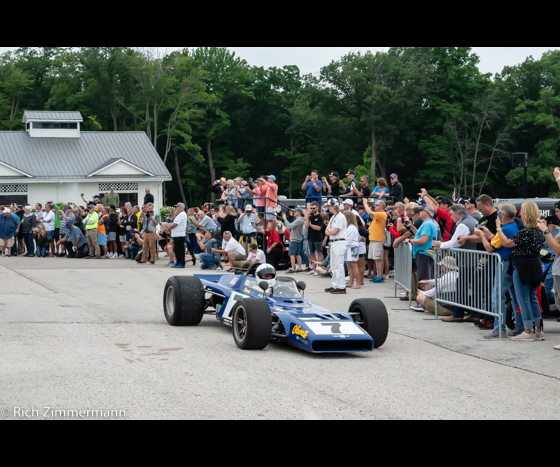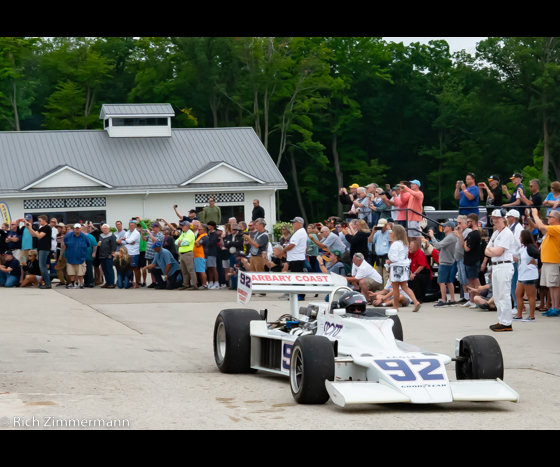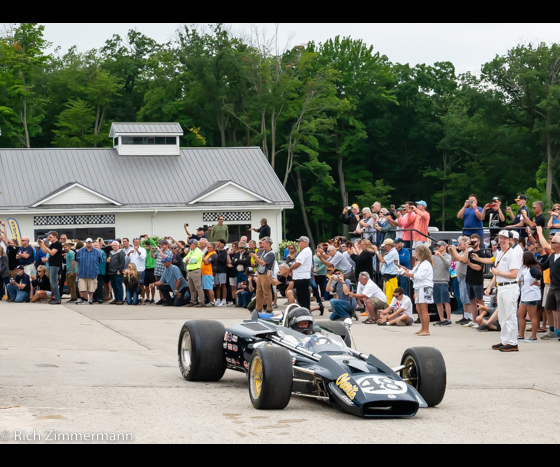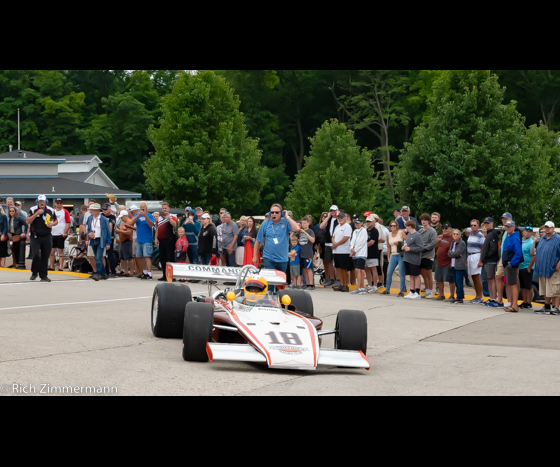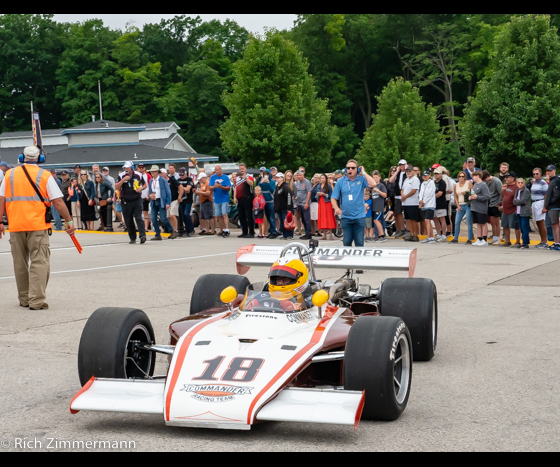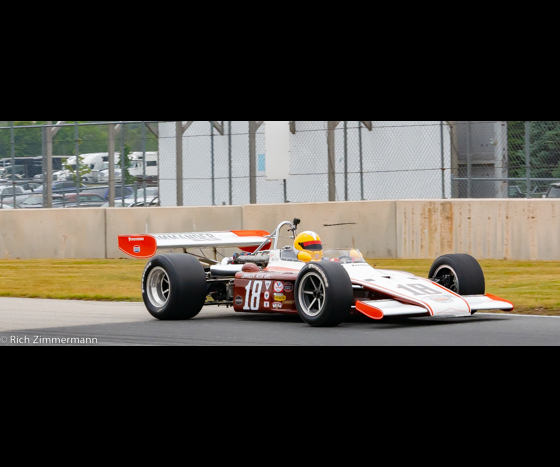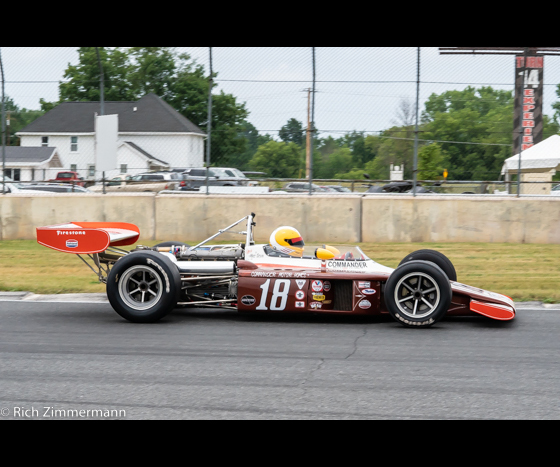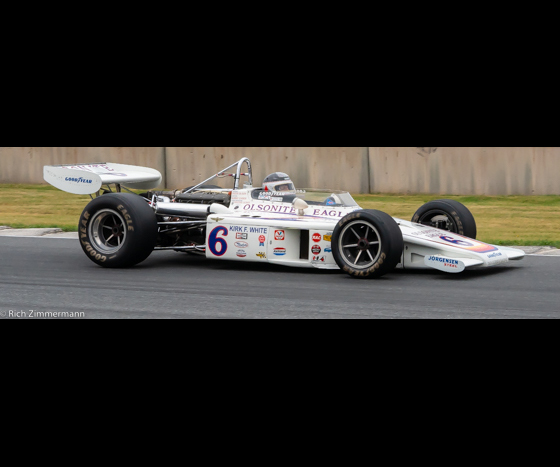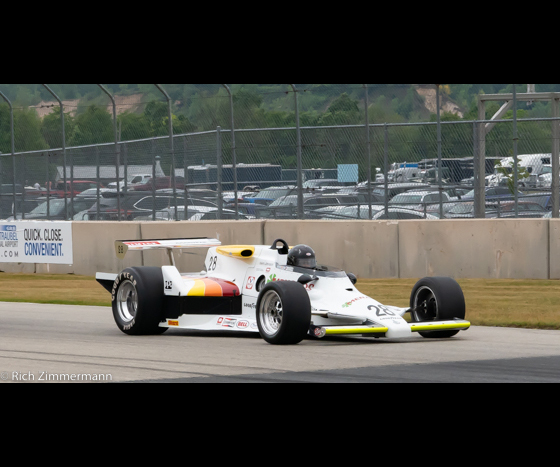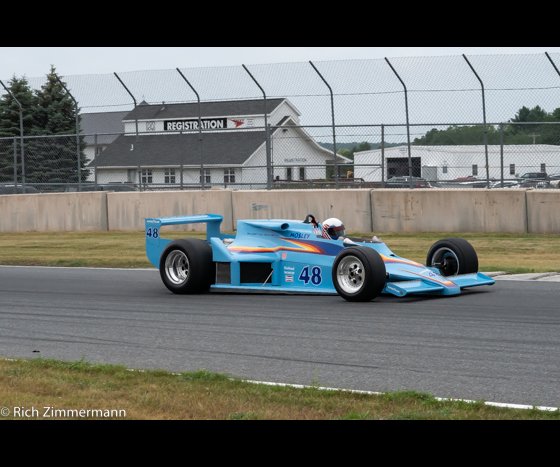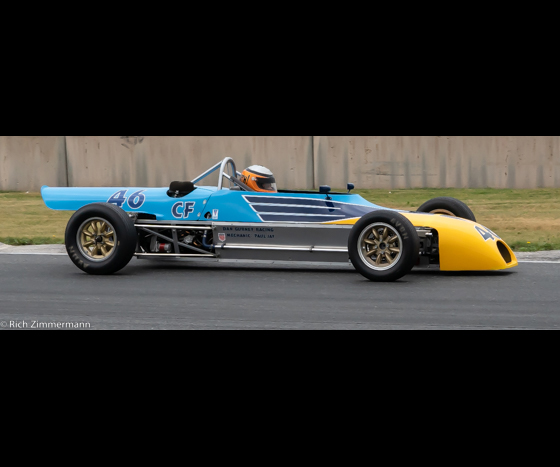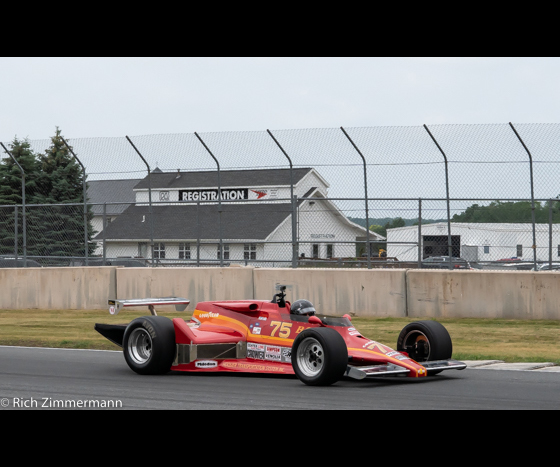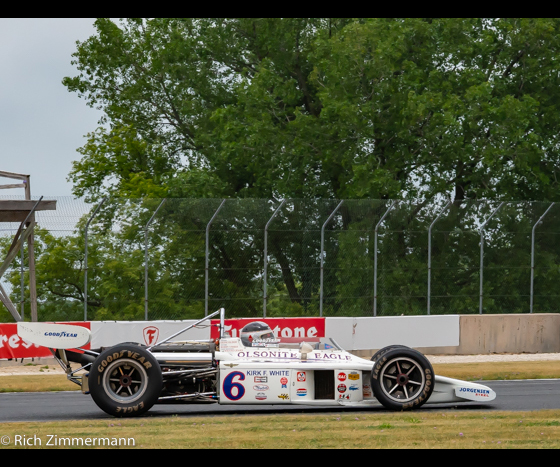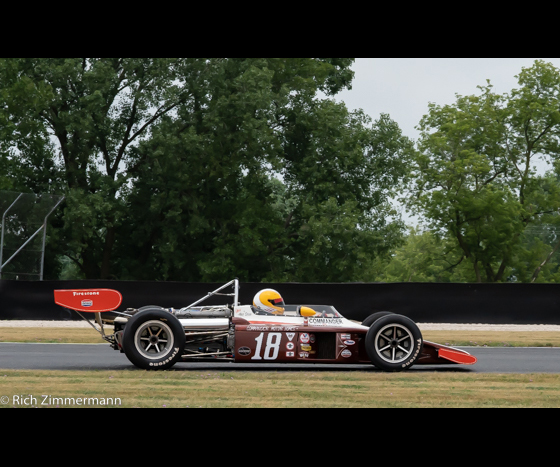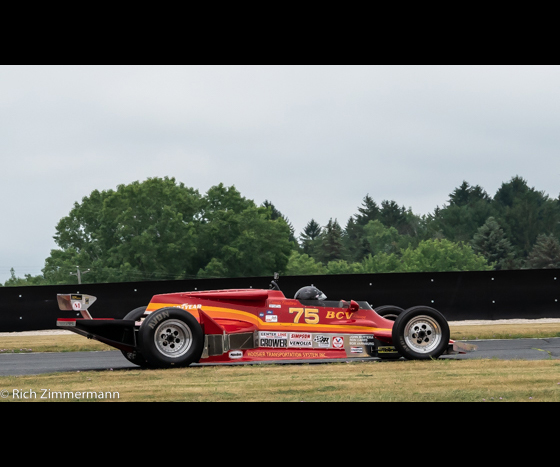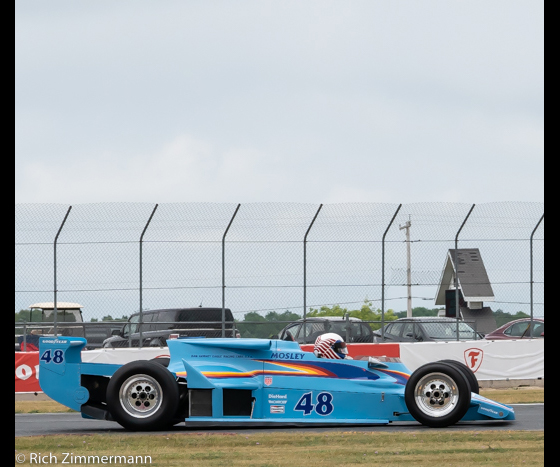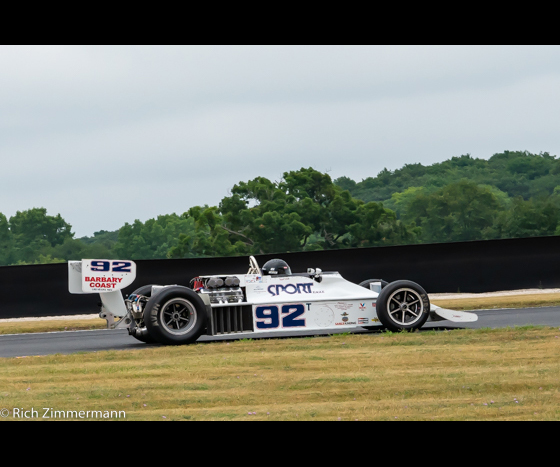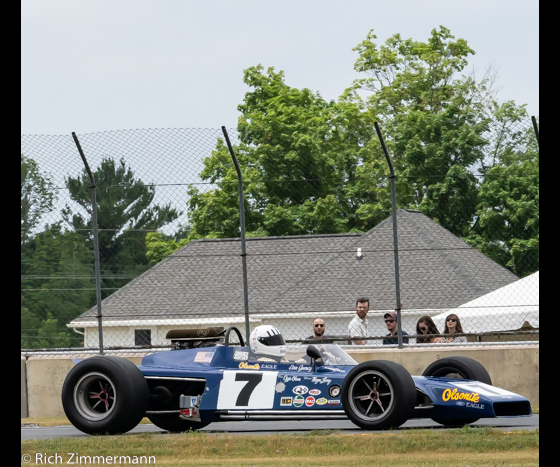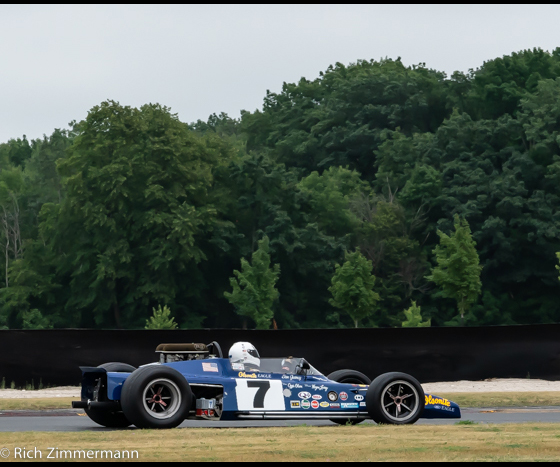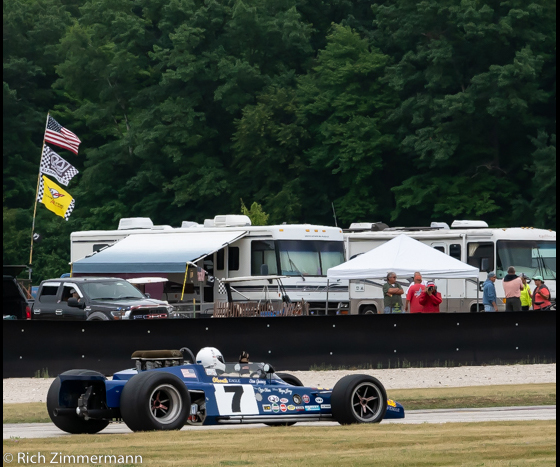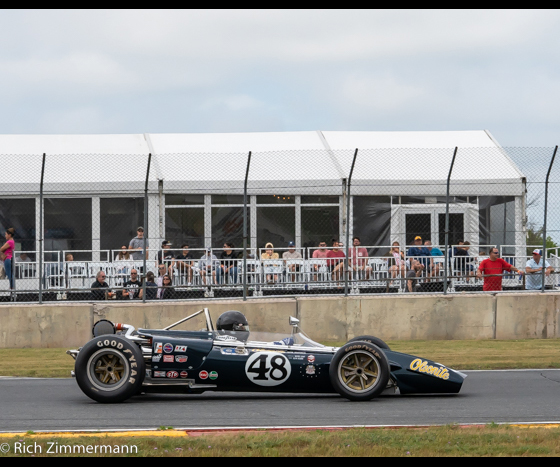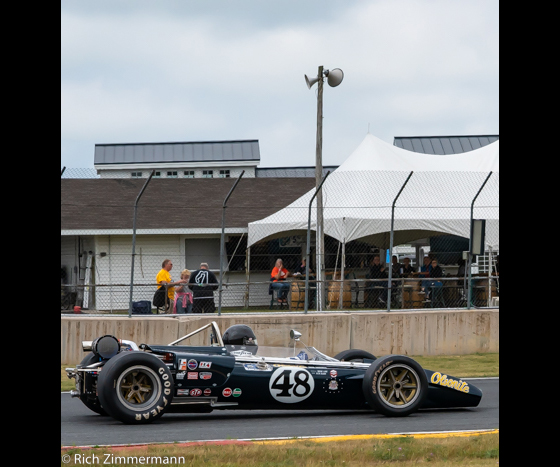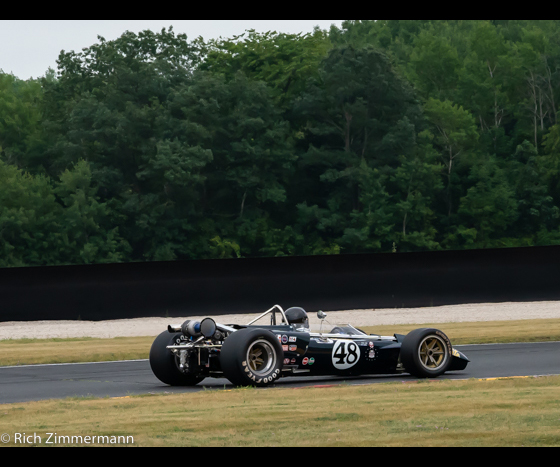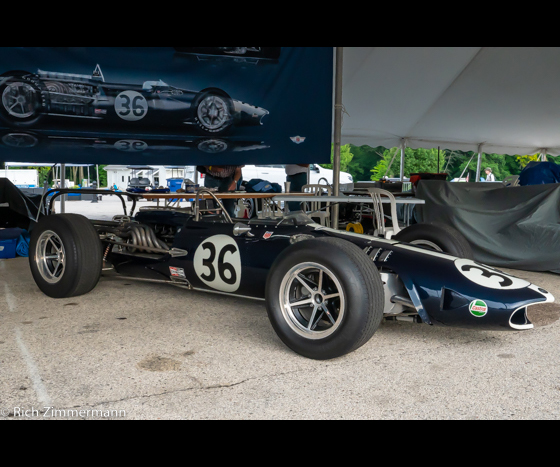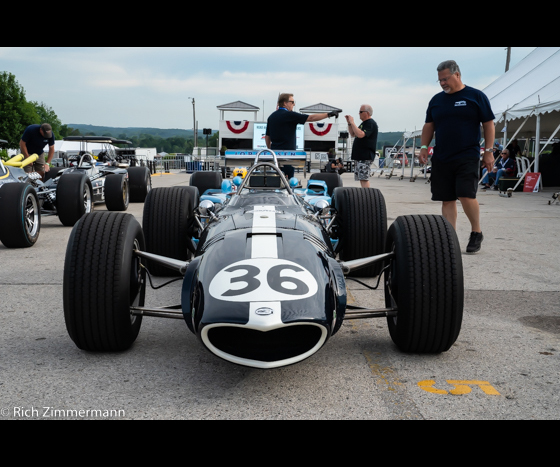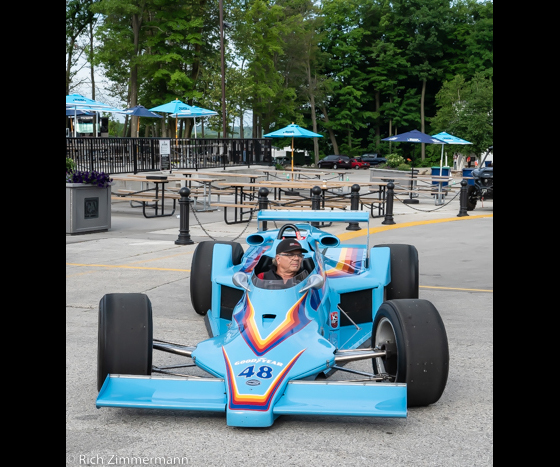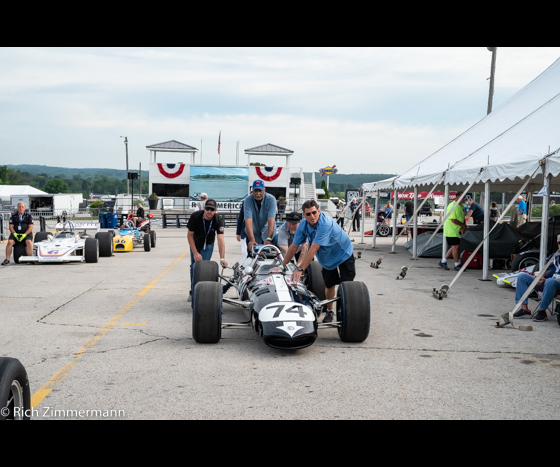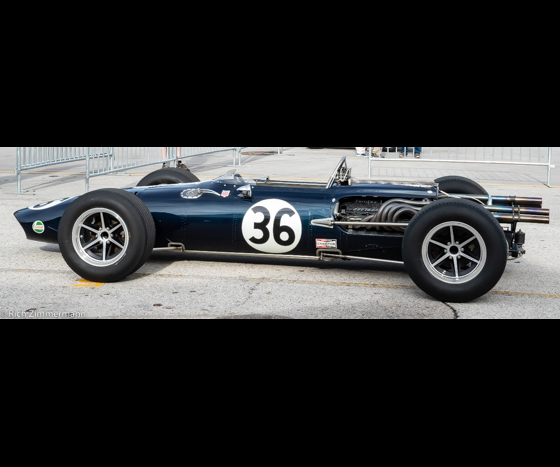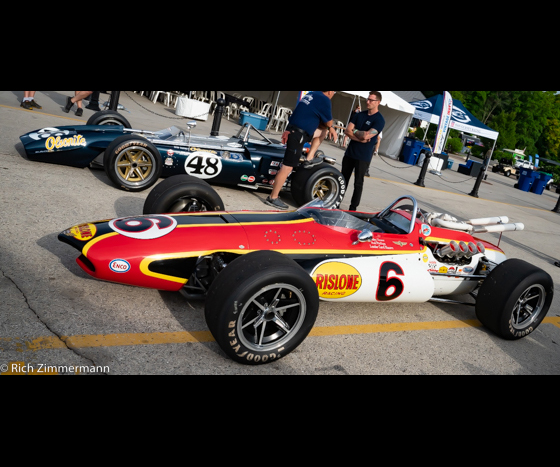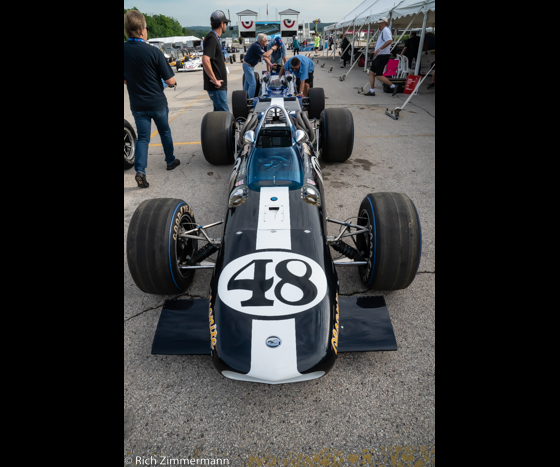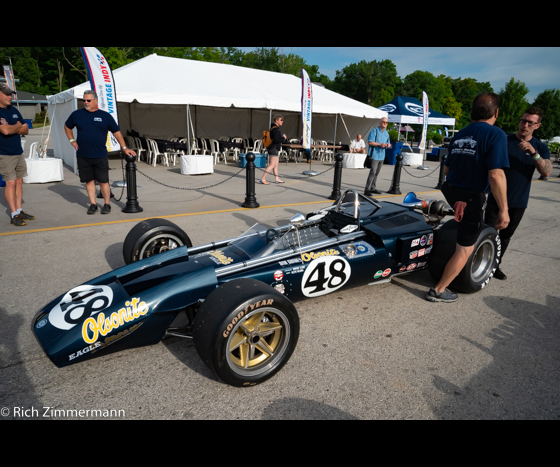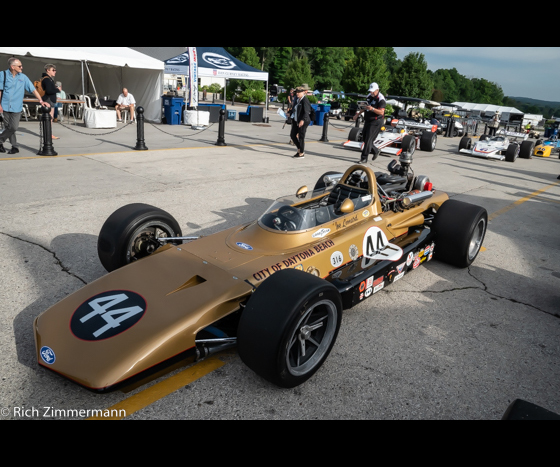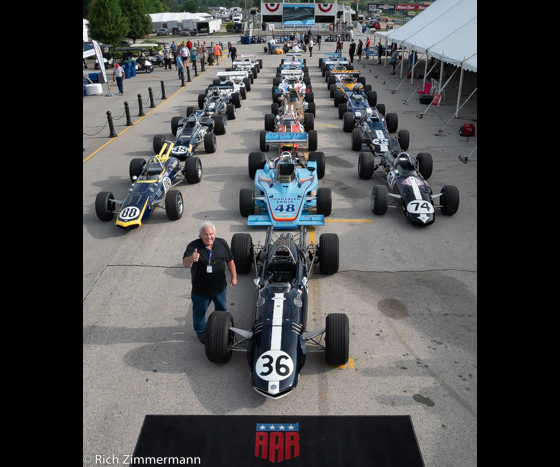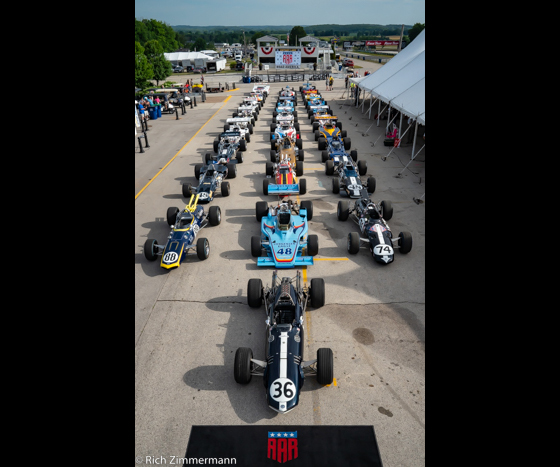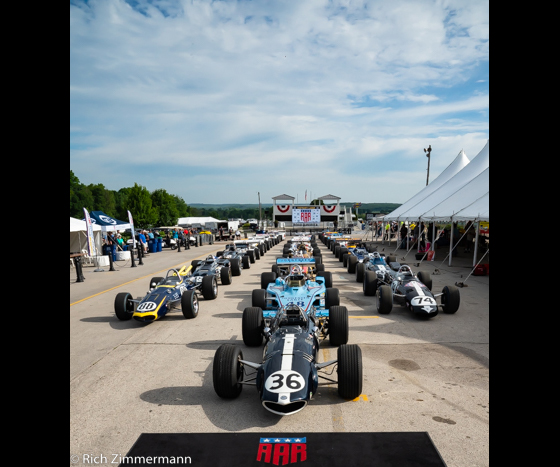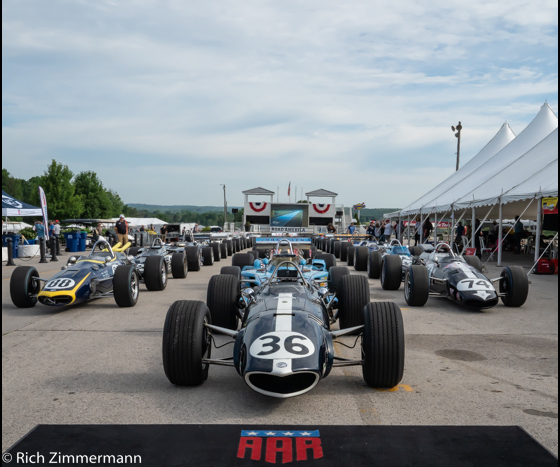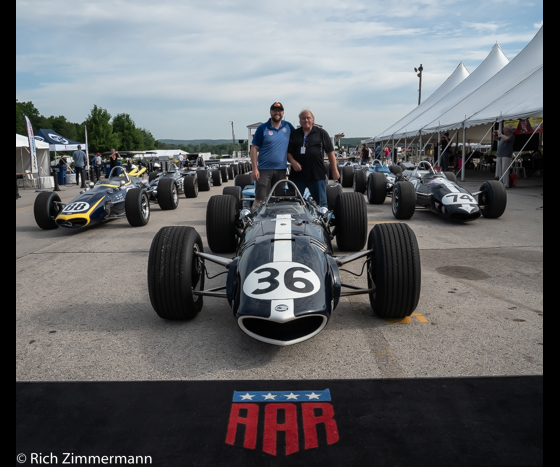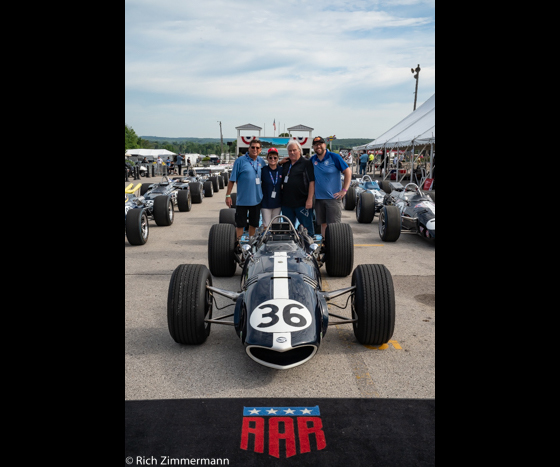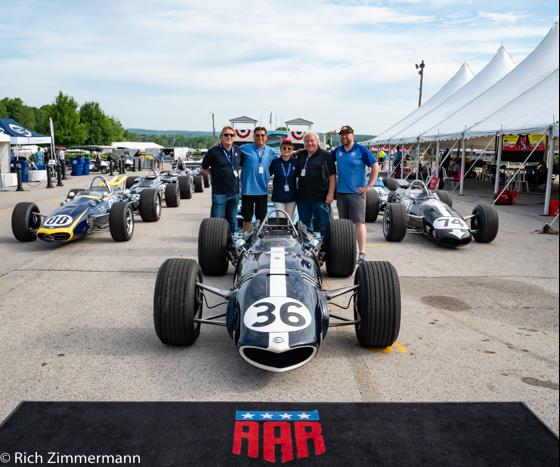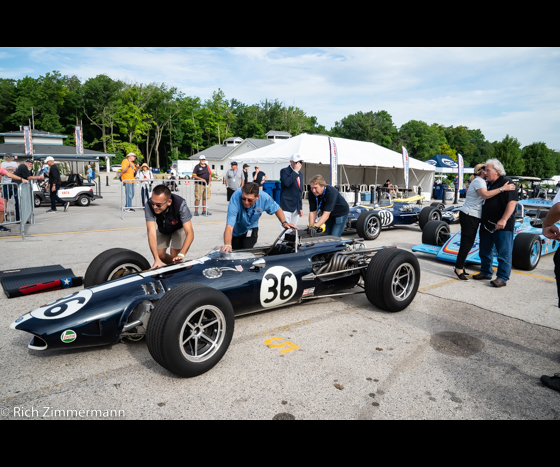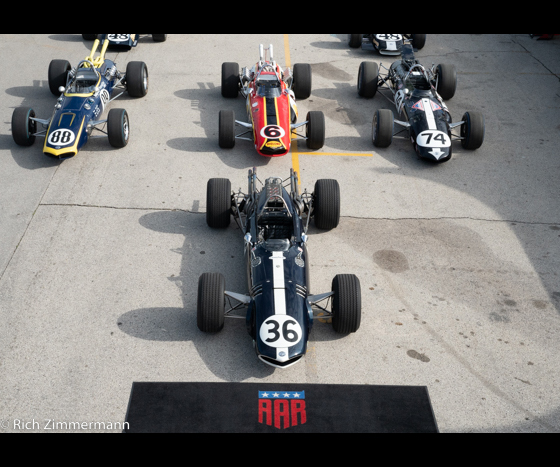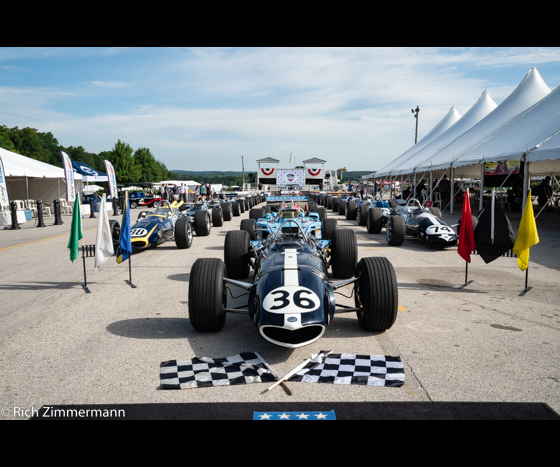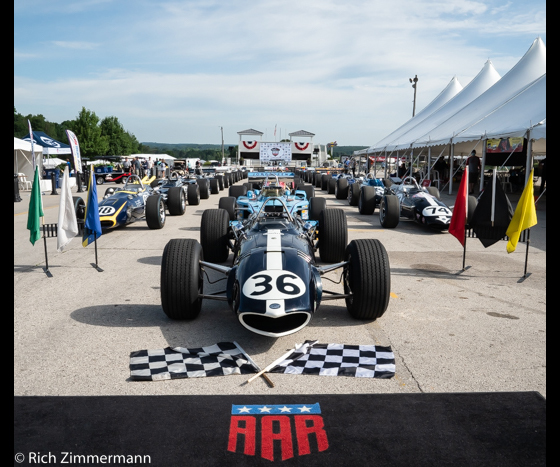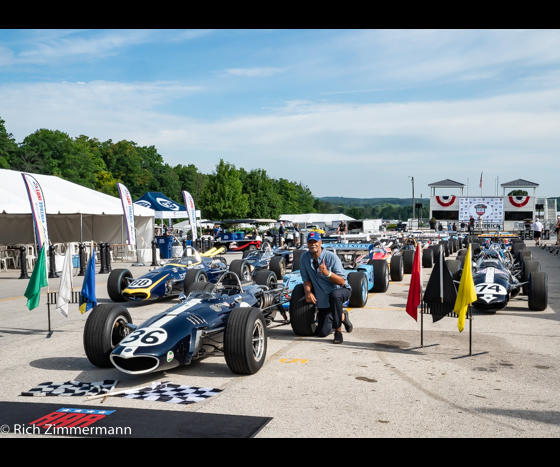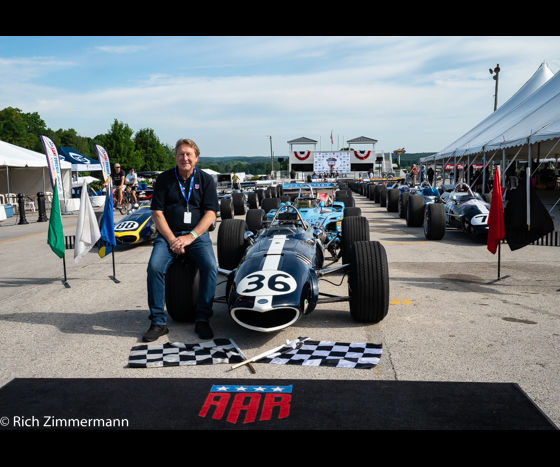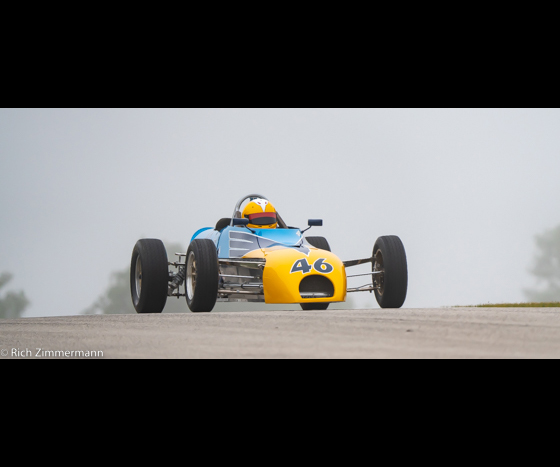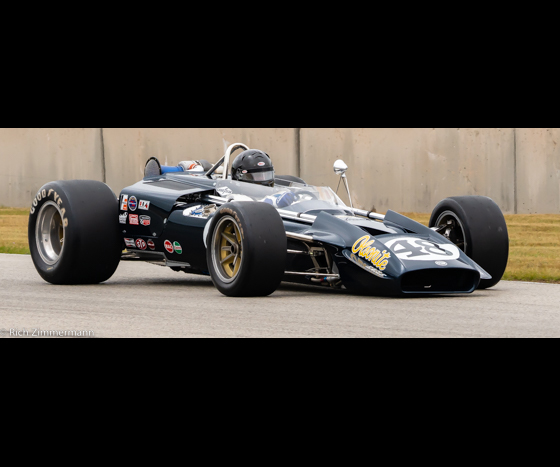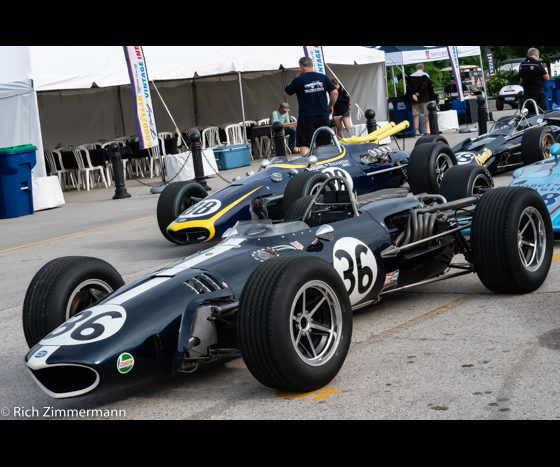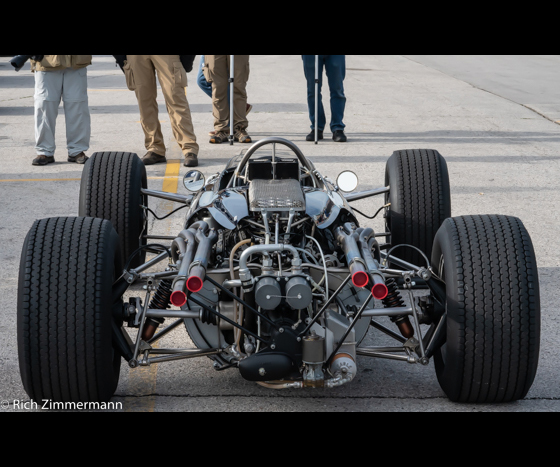 Related items