January 18, 2016
On October 13, 1974 my world changed. It changed once again when I woke up this past Monday morning and learned that David Bowie died on Sunday January 10.
The best concert that I have ever seen was that day in 1974. I have seen a lot of shows since then but that concert still tops the list.  I also saw a rehearsal that day and it was equally amazing.  David's demands of quality were legendary and it was so obvious.
My rock'n roll calendar this year features David on the January page because of his birthday and it's become a nice tribute to him.
David Bowie has been featured on my website before, and one of my photos of him is also my personal favorite photo of my collection. It's the first photo you see here. My photo of Linda Ronstadt and Ramblin Jack Elliott seen also on my website here, is number two. (Sometimes, it's number one!)
There will never be another David Bowie of course.  He really was unique. His performances, his costumes, his makeup and his music will never be close to duplicated. He definitely had his own style.
I watched, and you should too, the Dick Cavett show from on November 2, 1974.  David Bowie does two songs and is interviewed.  It is amazing to watch him here after he had just been in Milwaukee a few weeks earlier for the concert shown here.
I have my favorite photos of him on my website, but here are some other photos that didn't make the first showing.  You could say that these photos are the B sides. They are good but some are not perfect which is why I didn't put them up before.
My favorite radio station, WMSE, at wmse.org, featured David's music all week long.  The "Rock Ride" at 3pm on Monday, January 11th, is worth listening to from their archives.  It is one of Tom Crawford's best shows ever and a great tribute to David Bowie. Three hours of David Bowie is good any time, but it really is good!
Enjoy a tribute look at David Bowie in 1974. Miss you David.
Thanks,
Rich Zimmermann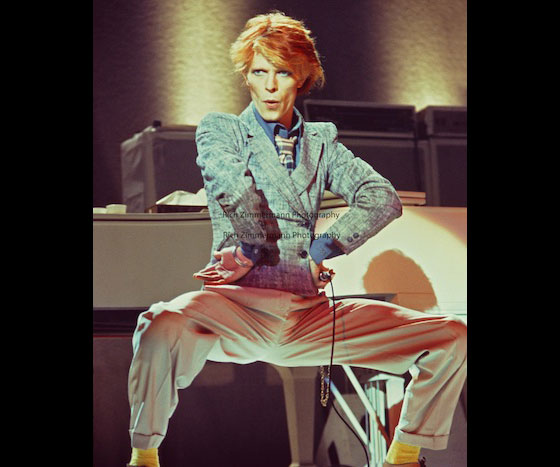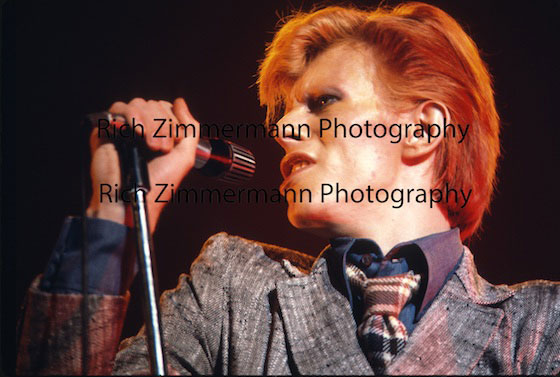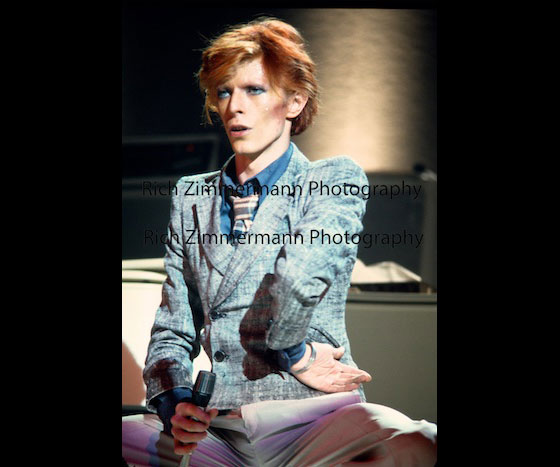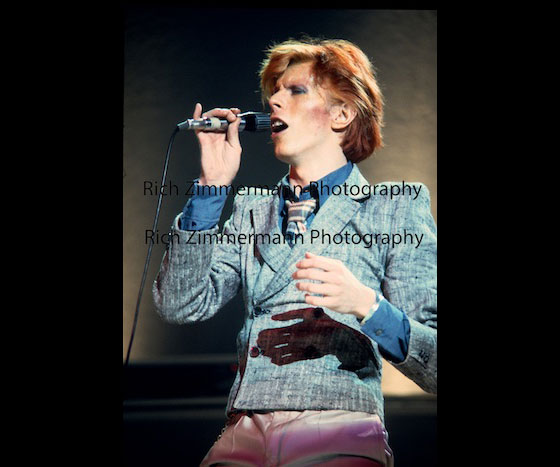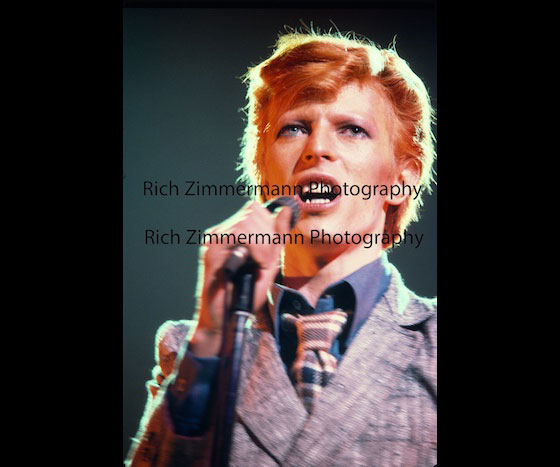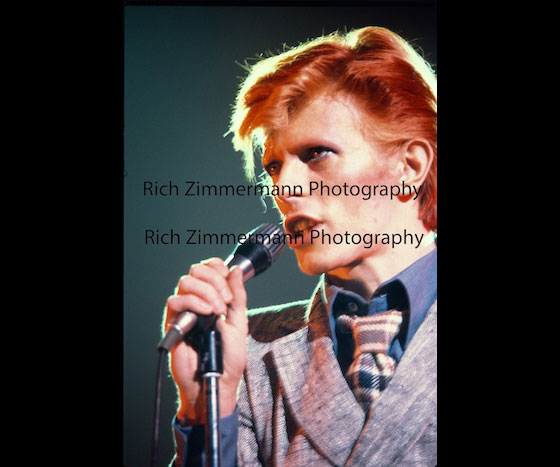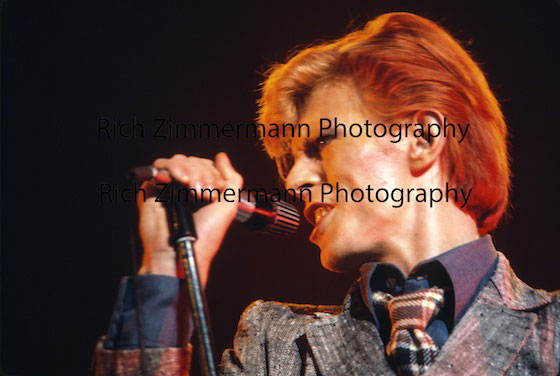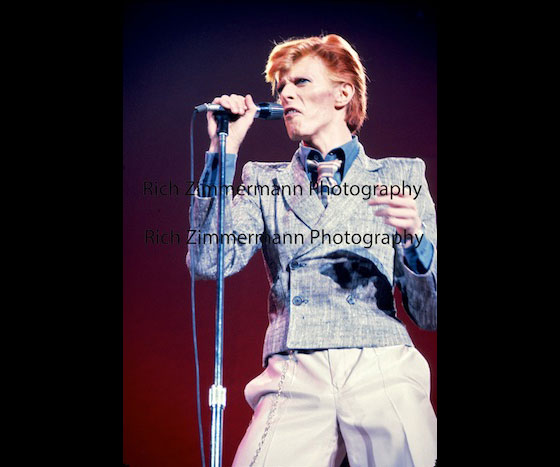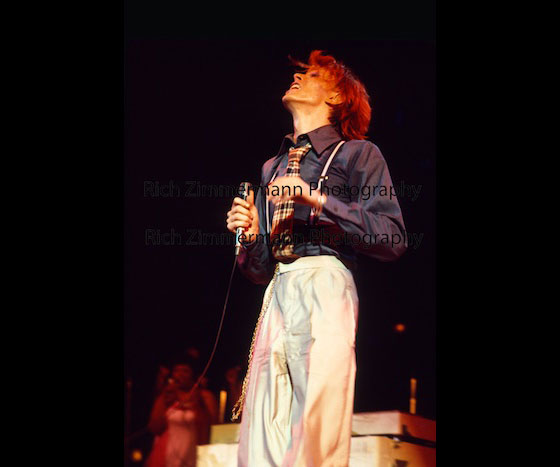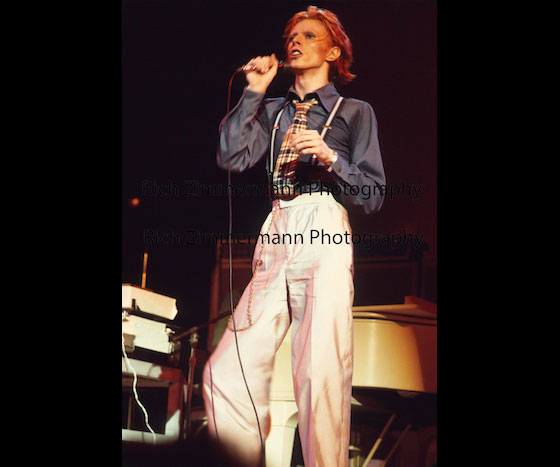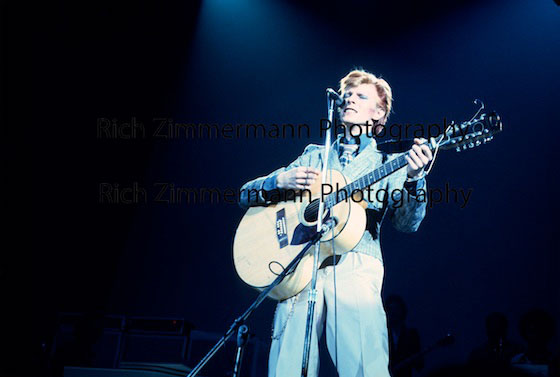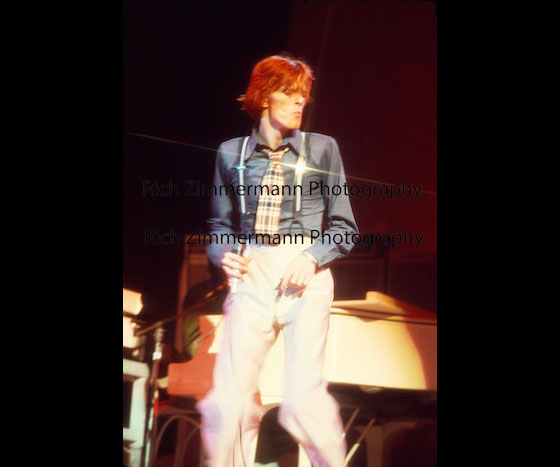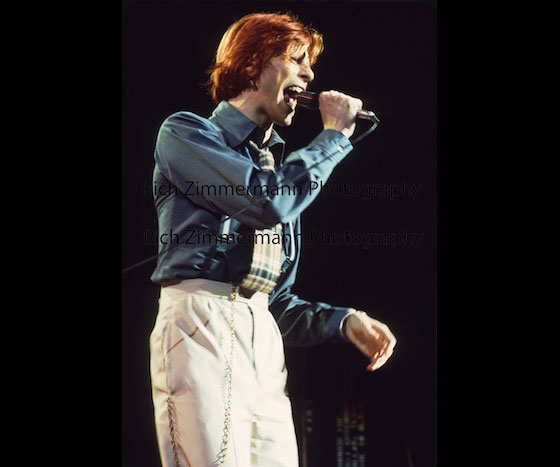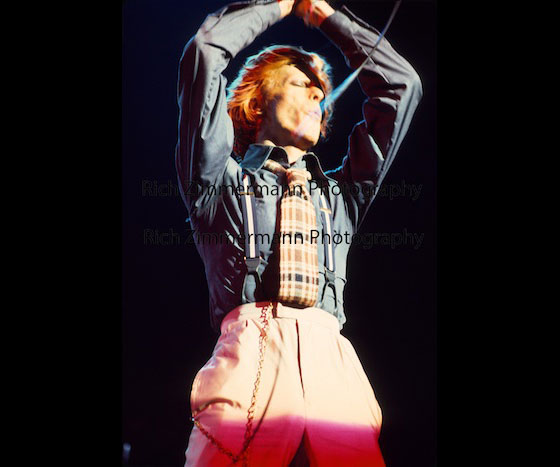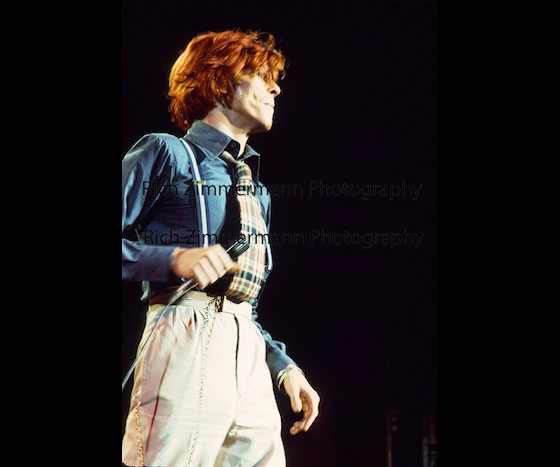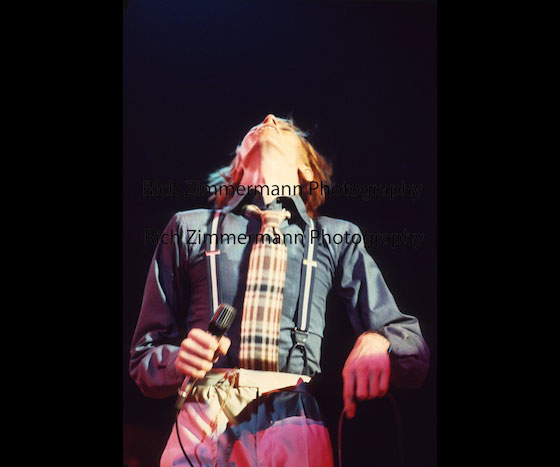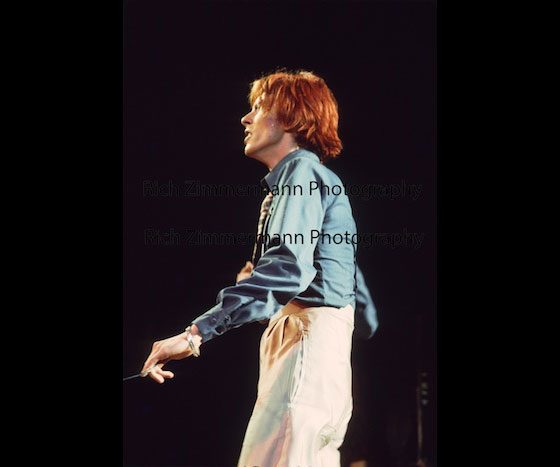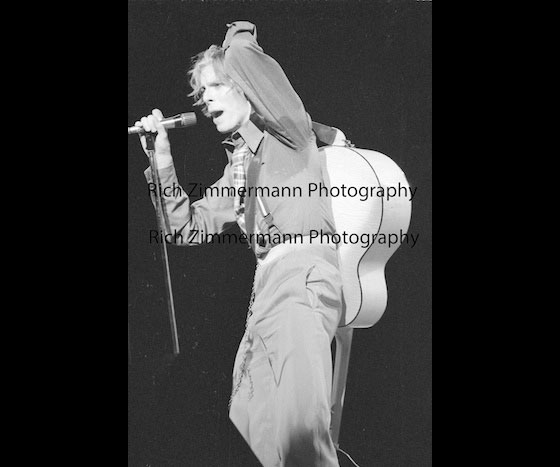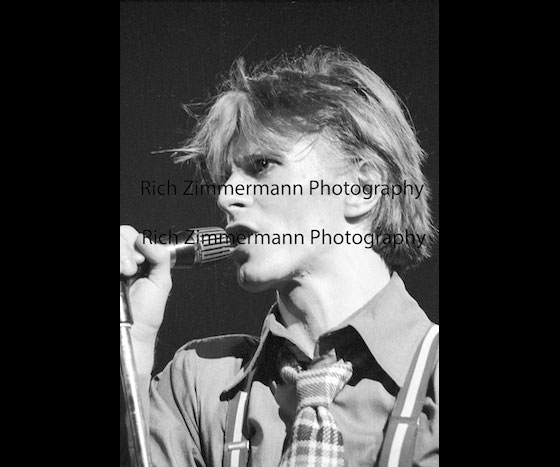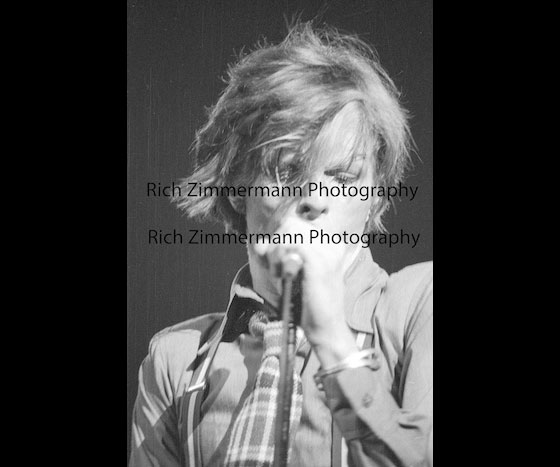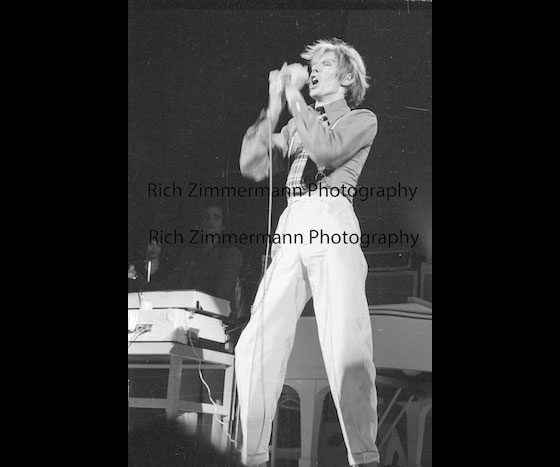 Related items