May 3, 2021
It is the month of May and that means it's Indy Car time and the Indy 500 is coming up on May 30th!
Time to practice for the greatest spectacle in racing as they say. Most of the month is dedicated to practice and setup of the cars.
Indy Car has had two races so far and it's been interesting with both races. The young drivers are moving up and really stepping it up. Colton Herta won the St. Petersburg race and Scott Dixon, the old master, won the first race in Texas. Pato O'Ward won the second race!
Felix Rosenqvist, Pato O'Ward, Colton Herta and more are very aggressive and ready to pounce for a victory. Veteran driver Scott Dixon will be trying for another Indy 500 win and moving for his seventh championship as well.
Here we look back at Road America last year where it was a great battle between Felix and Pato lap after lap. During the final ten laps they were a few feet apart from each other with Felix taking the win!
Get ready for some action with the Indy 500 and for Road America Indy Car June 17th through June 20th! The Vintage Indy Car series will be joining the Indy Cars at Road America again which is very cool to see and to hear those old cars.
Very sad to learn we lost Uncle Bobby Unser last night... One of the greatest old school Indy Car drivers around and all around nice guy. RIP Uncle Bobby...
Enjoy a nice month!
Thanks,
Rich Zimmermann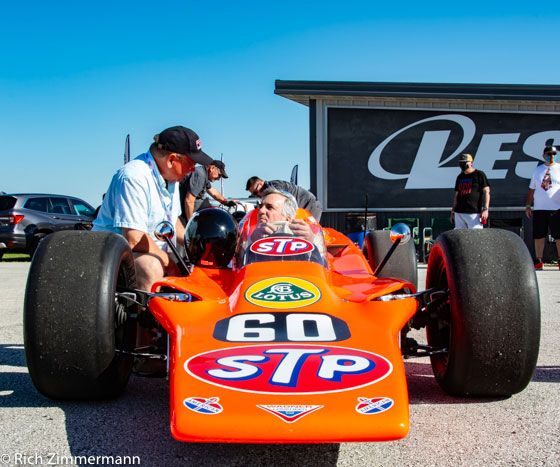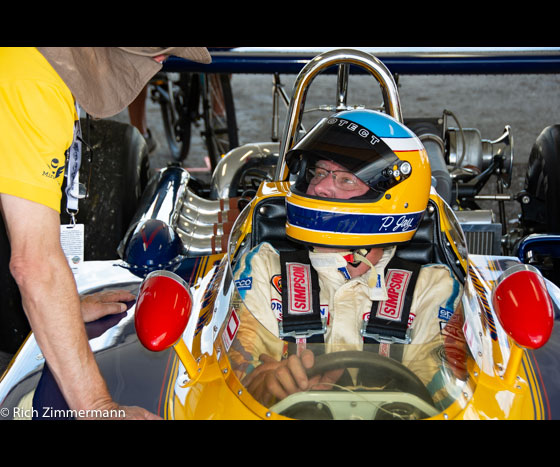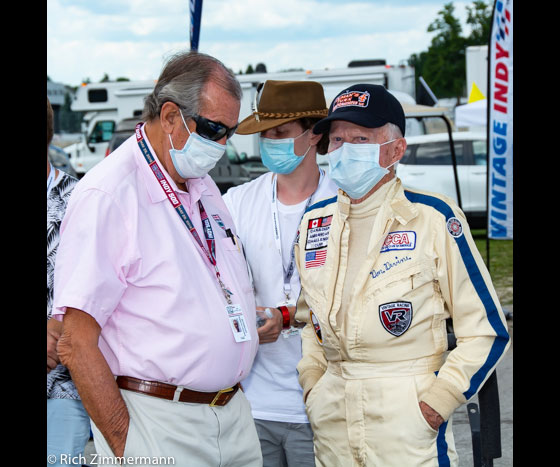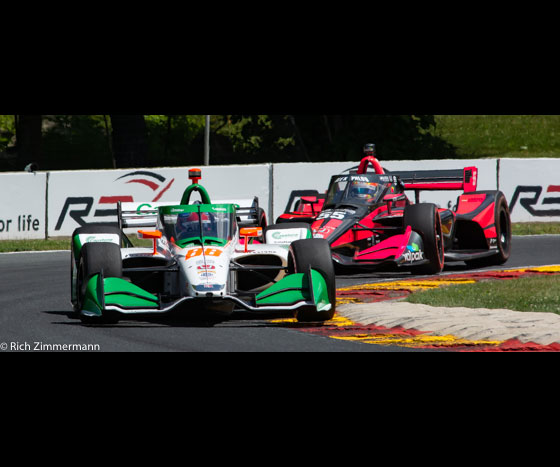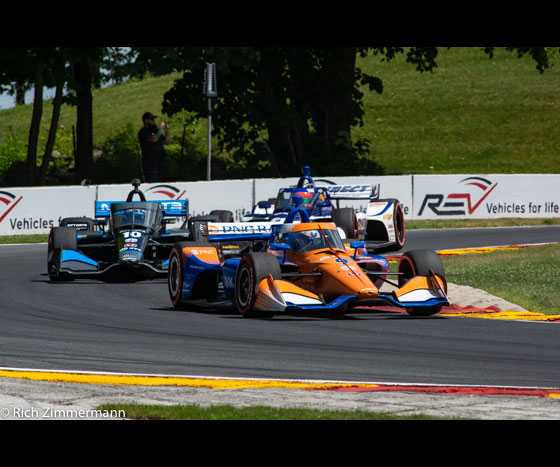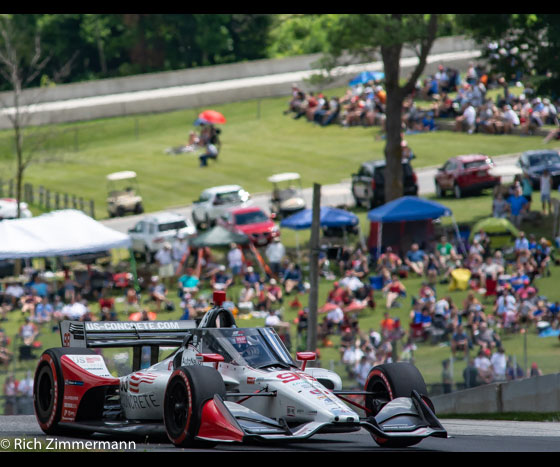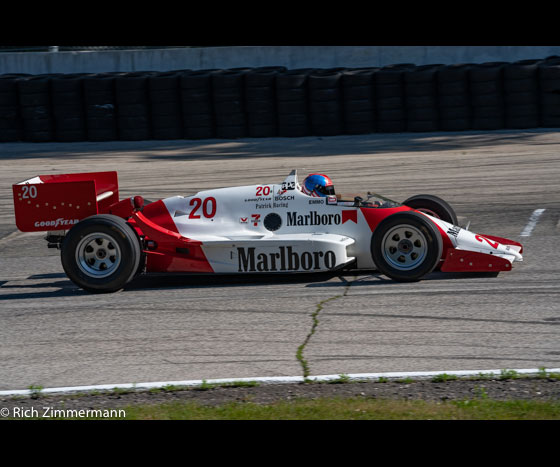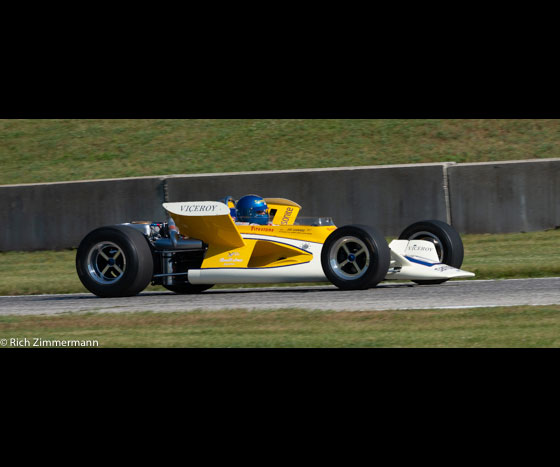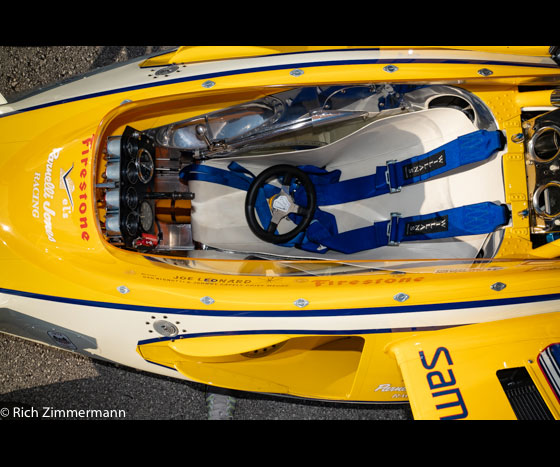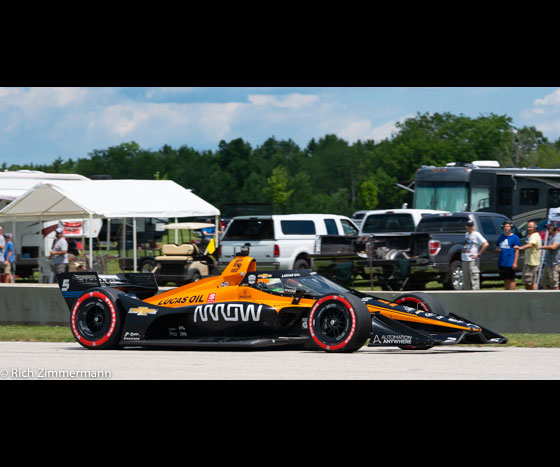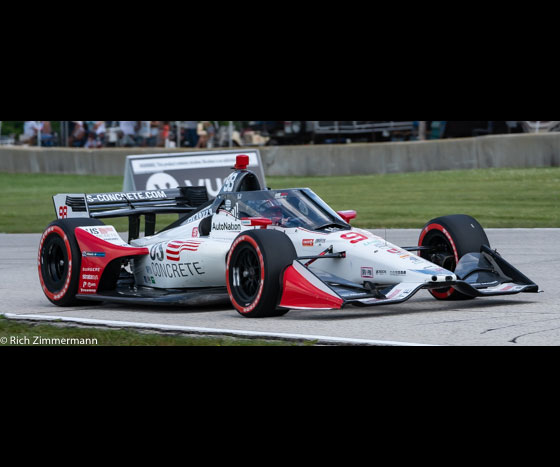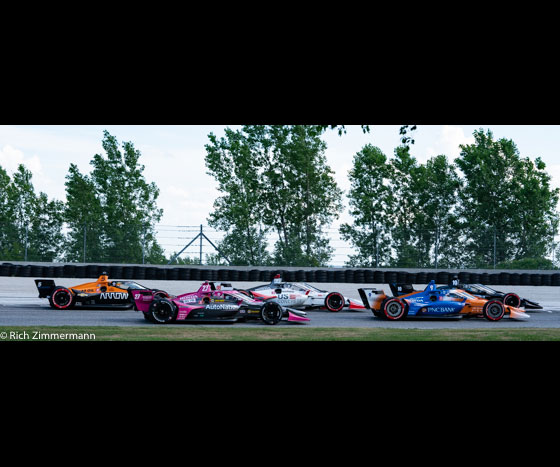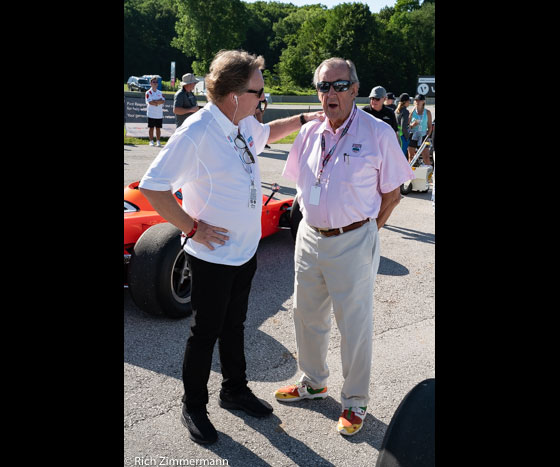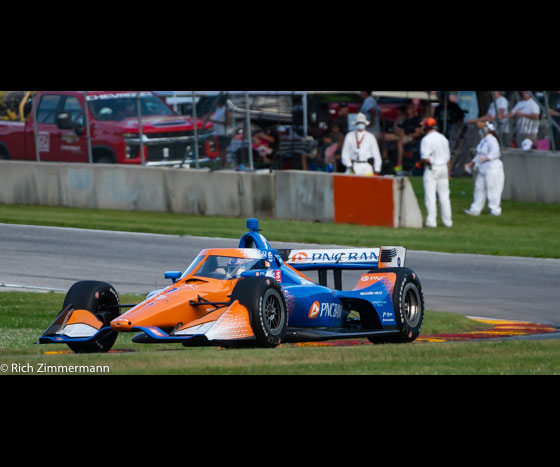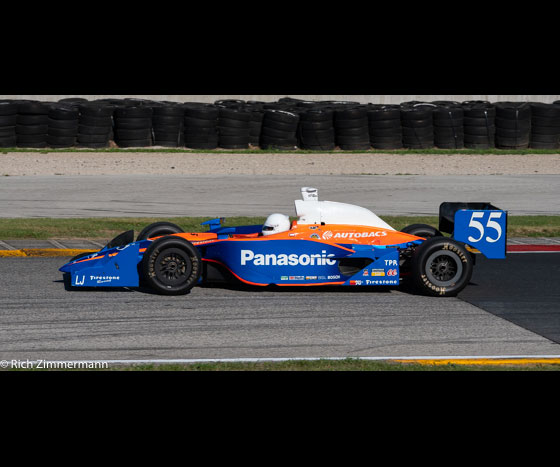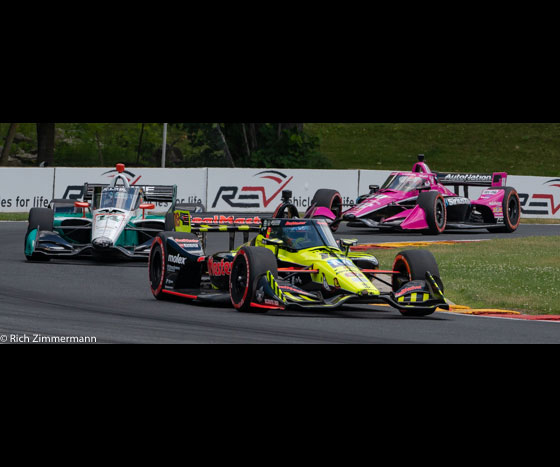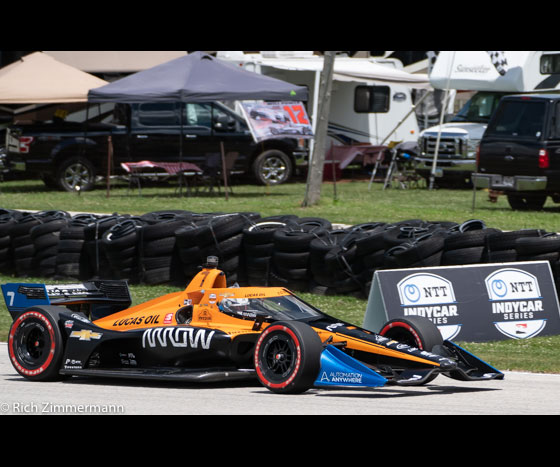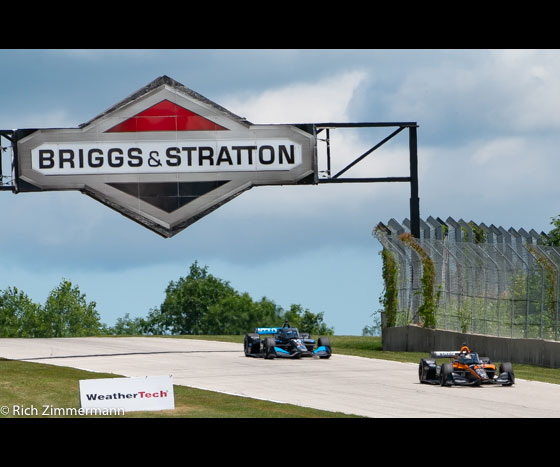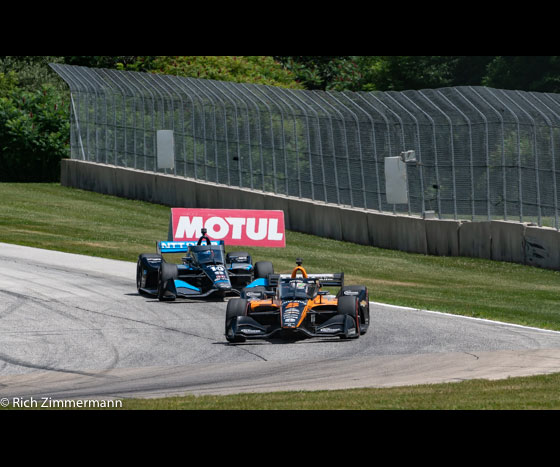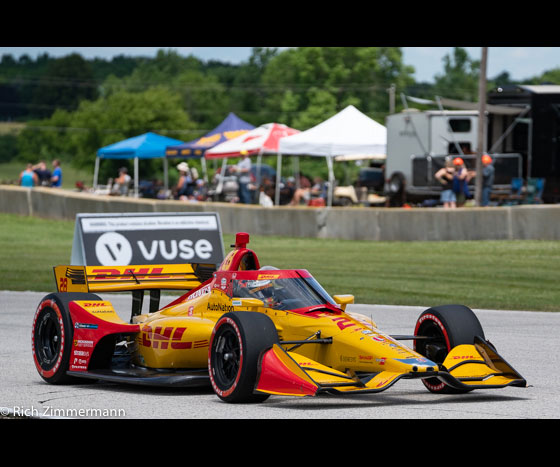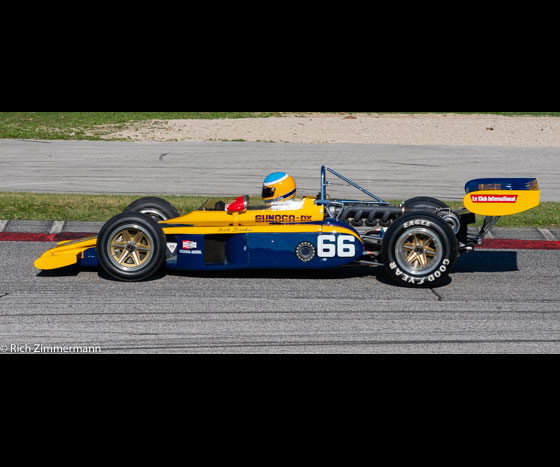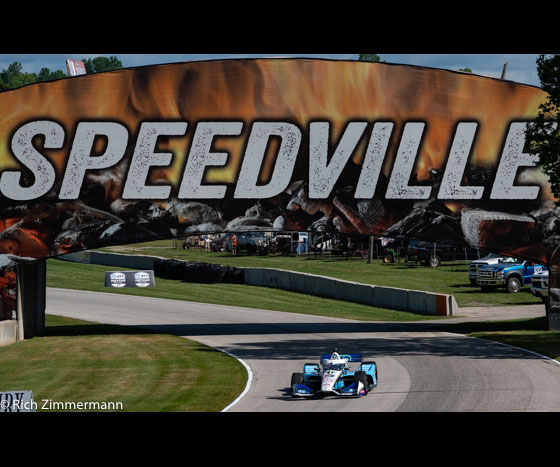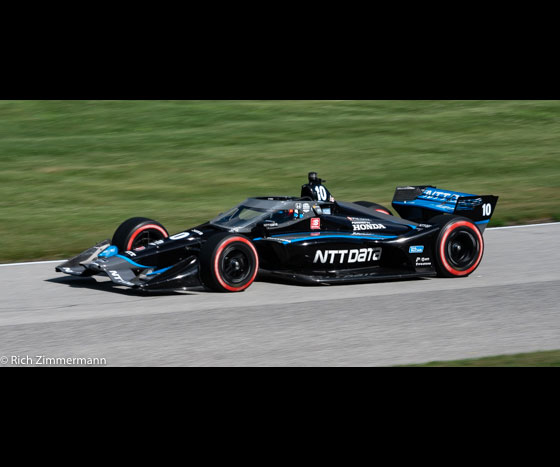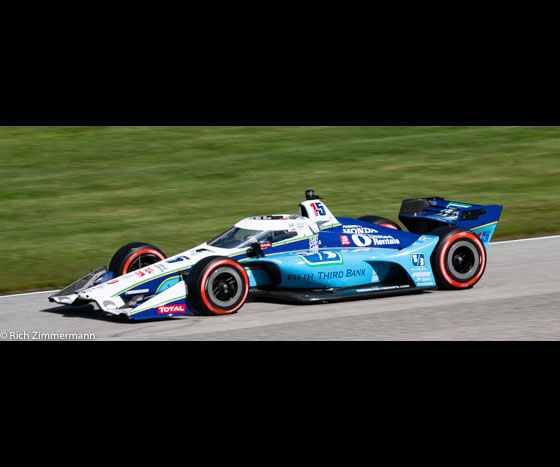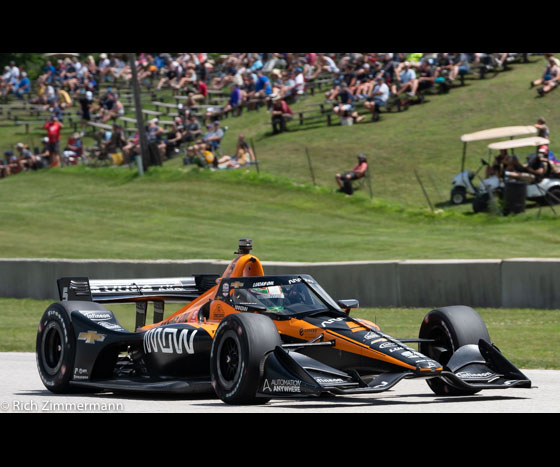 September 28, 2020
I always thought that the first race I photographed at Road America was in 1973. After doing some digging in the files for something from 1972, I found some black and white negatives of the 1972 Can-Am race at Road America on August 27, 1972!  That was three days before my eighteenth birthday!
It's interesting to look at what Road America looked like in 1972!! It was quite different but the pavement is in the same place. Road America is a beautiful race course with a rich history.
About a month ago, I was with George Follmer at Road America for the Shadow Racing car 50th reunion. Wish I had known that I had these photos to show to George!  I will be sending him a few copies this week of this race he won for Penske Racing in a Porsche 917/10 TC.
The George Follmer car is the #6 car.  The #22 car of Francois Cevert finished second. The #59 car of Peter Gregg finished third.
David Hobbs raced the #1 car but did not finish. Others that didn't finish were Peter Revson in the #4, Denny Hulme in the #5, Carlos Pace in the #101 Shadow and Jackie Oliver in the #102 Shadow.
The McLaren cars had been dominating the Can-Am series but Porsche and Audi were starting to make a nice move in winning with their beautiful cars.
Enjoy a look at Road America and the men in 1972!
Thanks,
Rich Zimmermann