November 4, 2020
I'm writing this blog on Halloween, October 31st because it's the 20 year anniversary of the passing of Greg Moore. Can not believe it's been 20 years already that he's gone.
Greg would have won many more races, championships, a couple Indy 500's and may have moved on to Formula 1 and NASCAR racing. He was thinking about F1 and had a meeting with Mercedes.
The "Merry Pranksters" of CART racing consisted of Dario Franchitti, Tony Kanaan, Max Papis and Greg Moore. They played a lot of tricks and pranks on each other all the time.
I got to know Greg a little bit during 1998 and 1999 at the Milwaukee Mile because I was photographing him one day with a fishing shirt on. We talked about fishing a bunch and I learned that he loved to fish too.
We had a plan of trying to go Musky fishing together on the Thursday before the 2000 year Milwaukee Mile CART race weekend. Never got to happen unfortunately. Always thought that would have been tough to get him on the water knowing how busy these drivers are but he was serious.
Someday I hope to fish with him upstairs.  Miss you Greg Moore a lot.
Enjoy some of my photos from 1996 through 1999 at the Milwaukee Mile and Road America here in Wisconsin. Always loved Greg's helmet design, his red gloves and the beautiful livery of the Players car.
Thanks,
Rich Zimmermann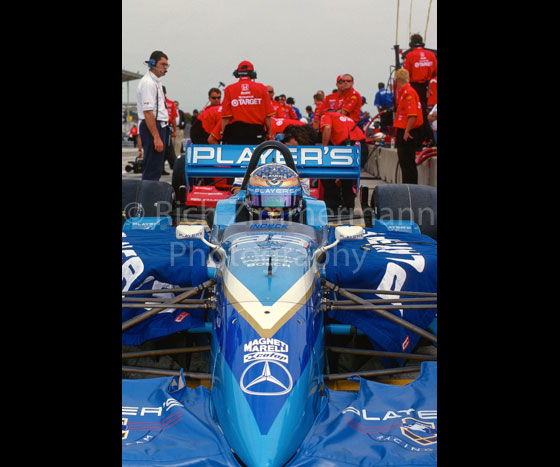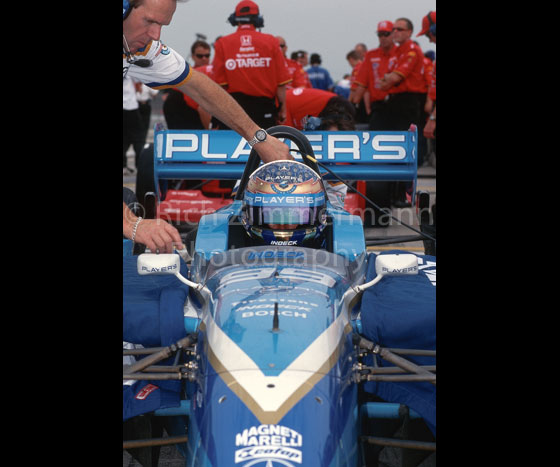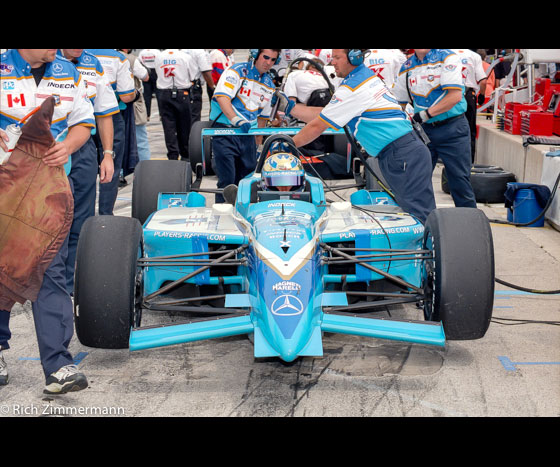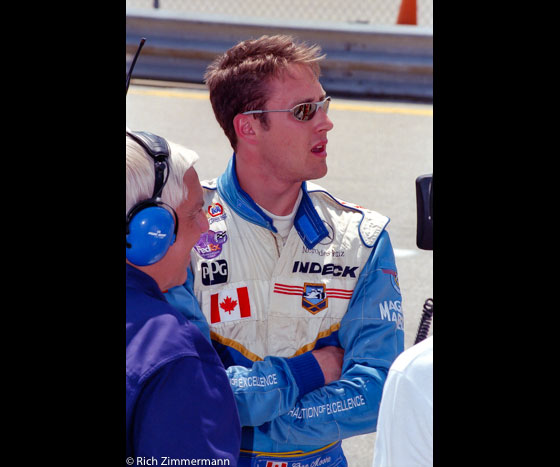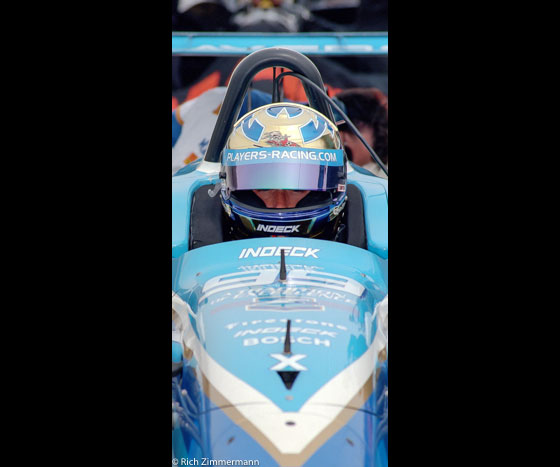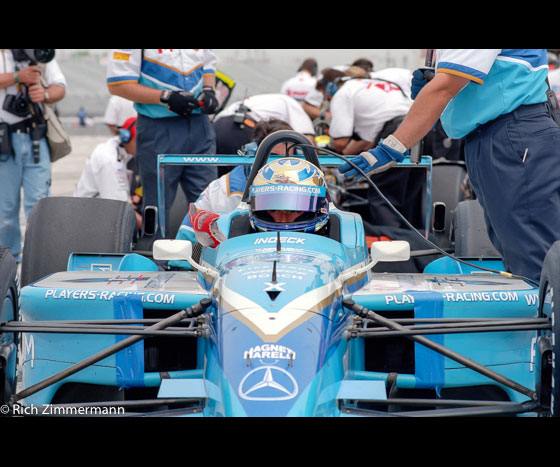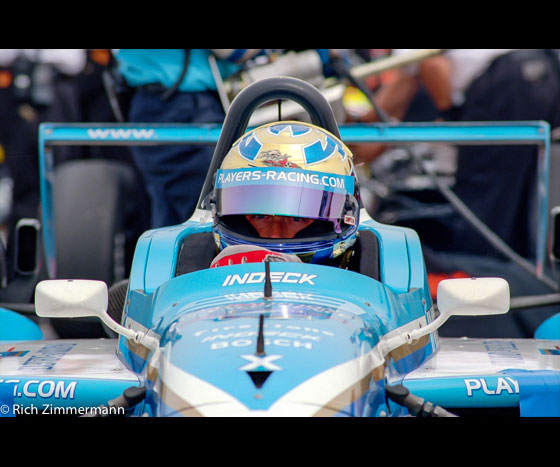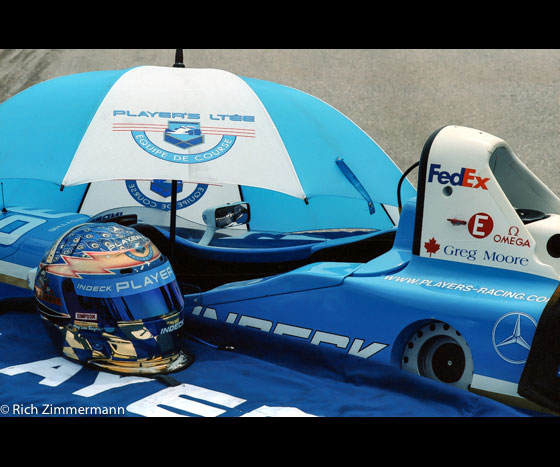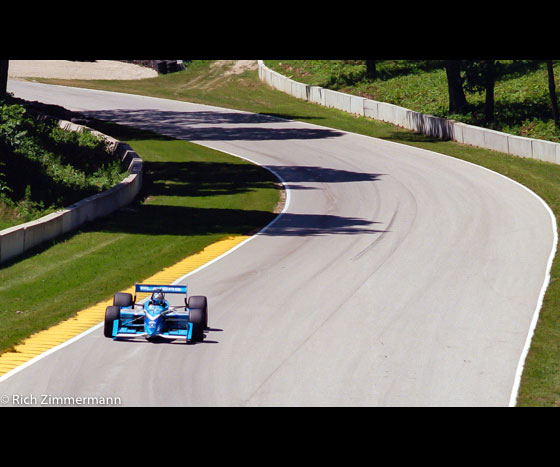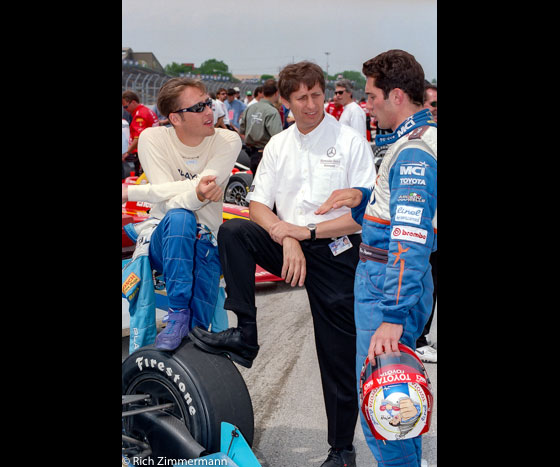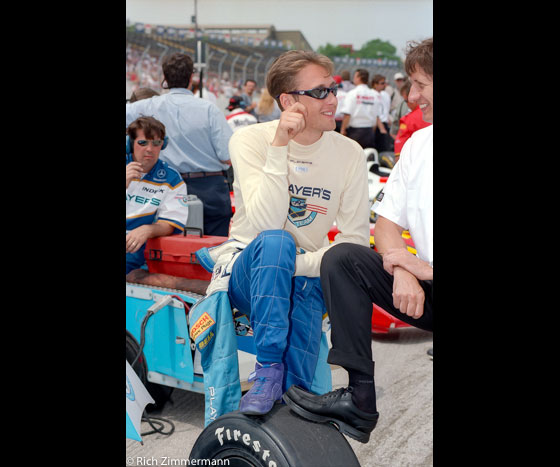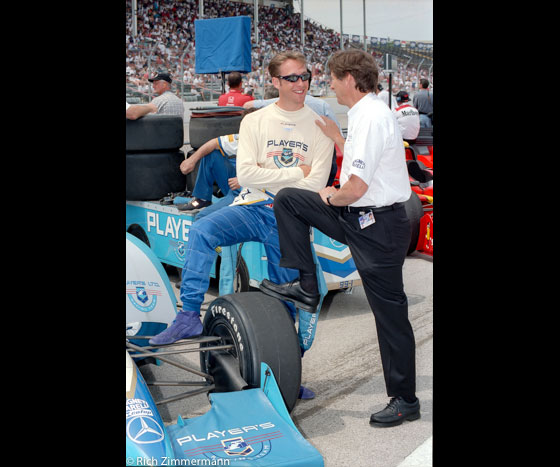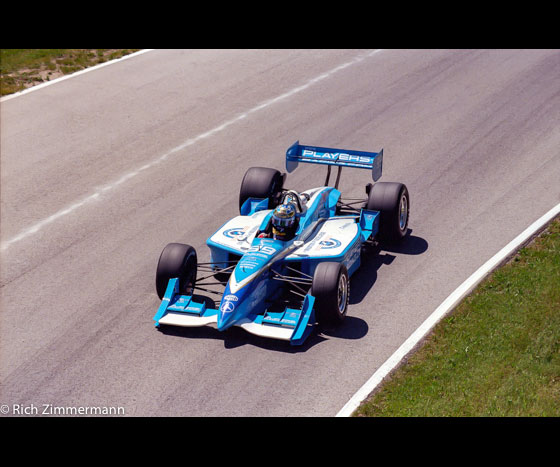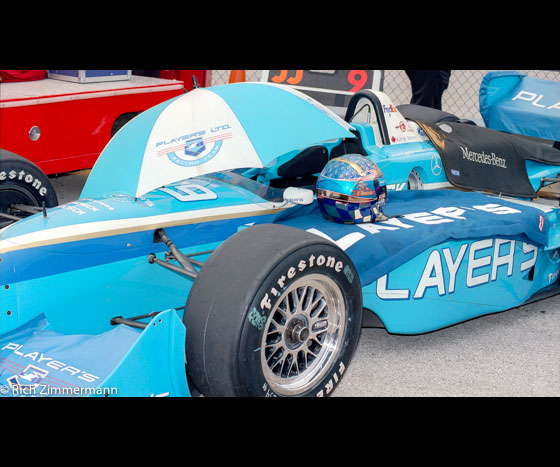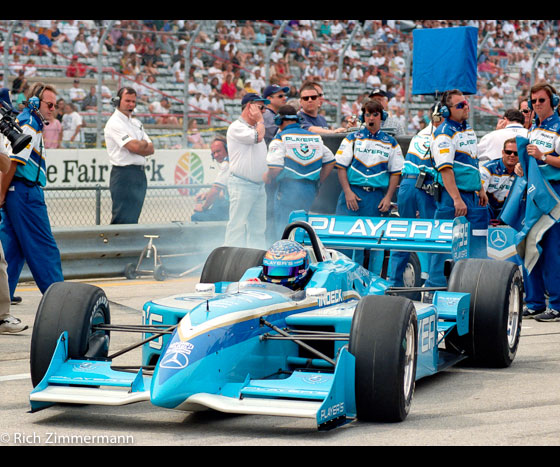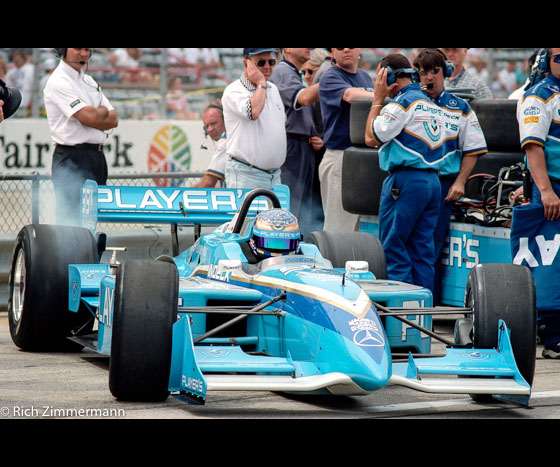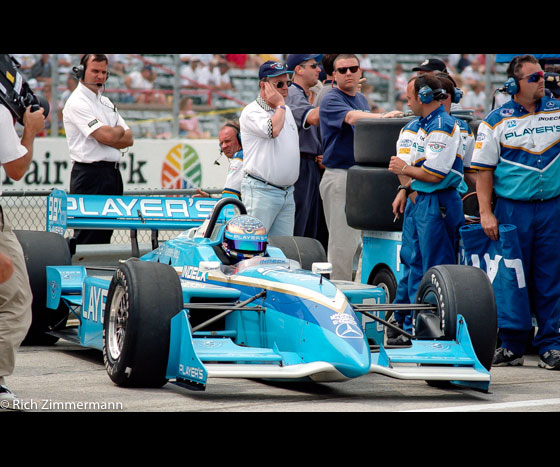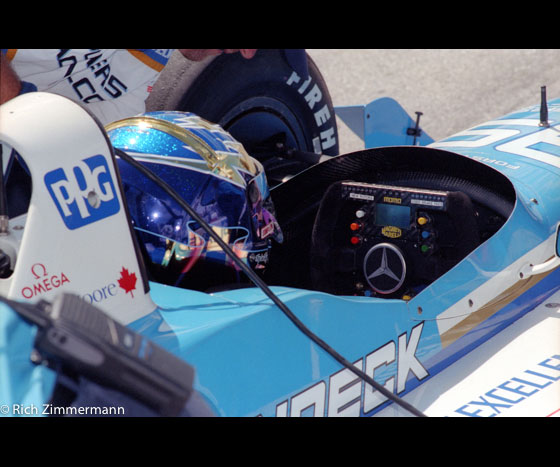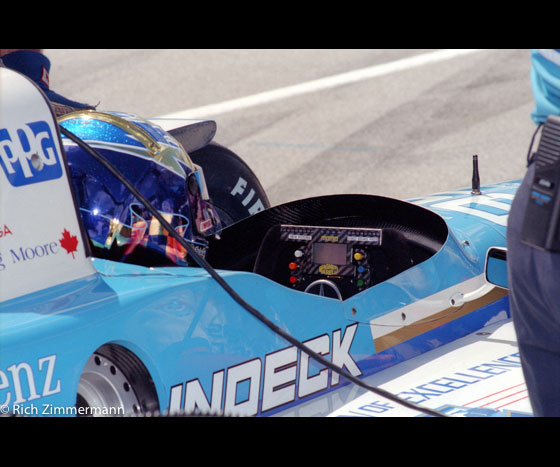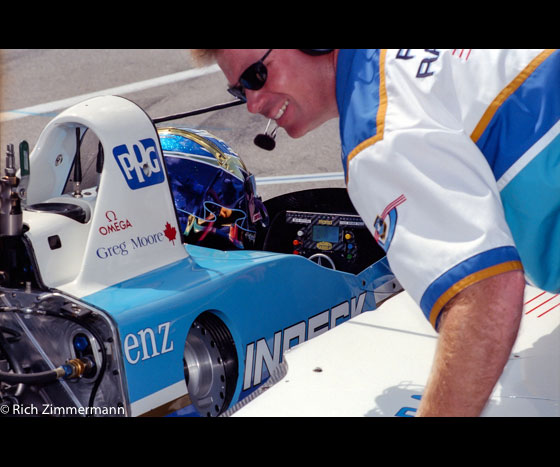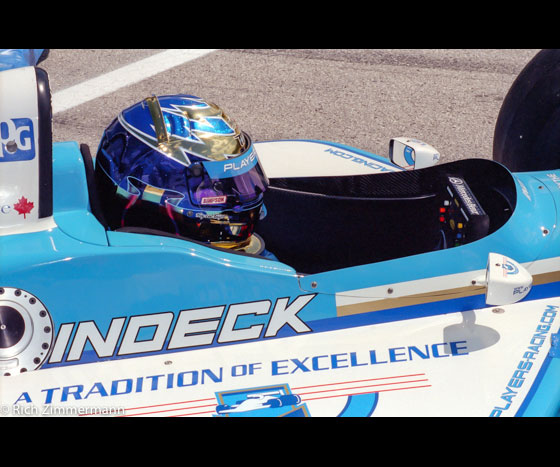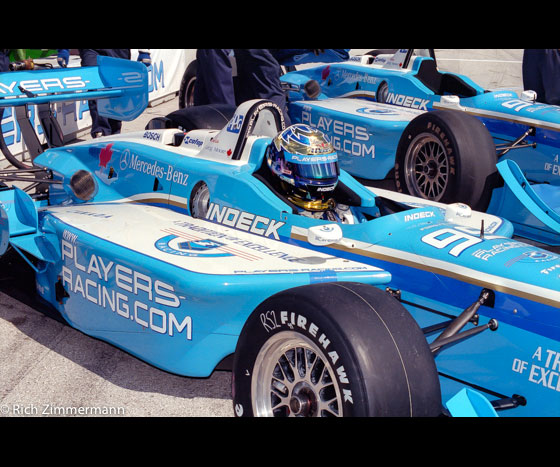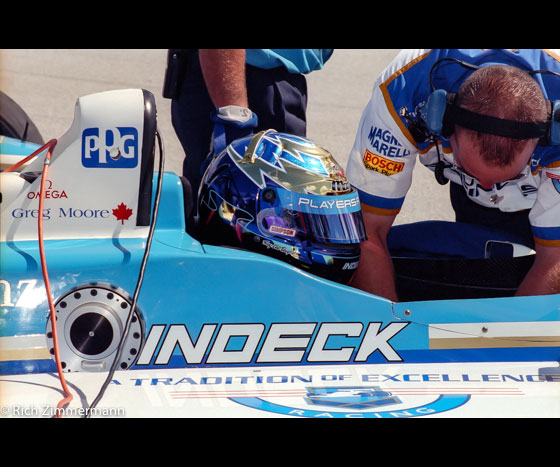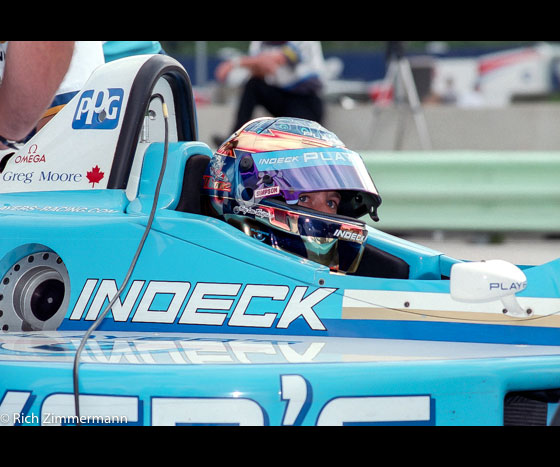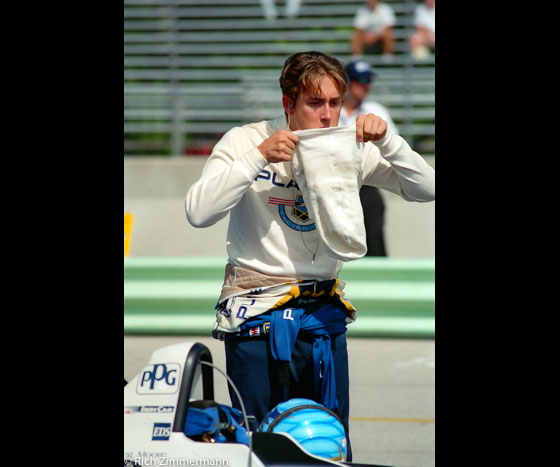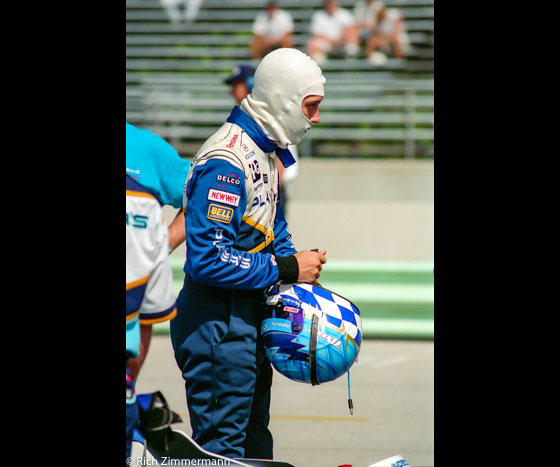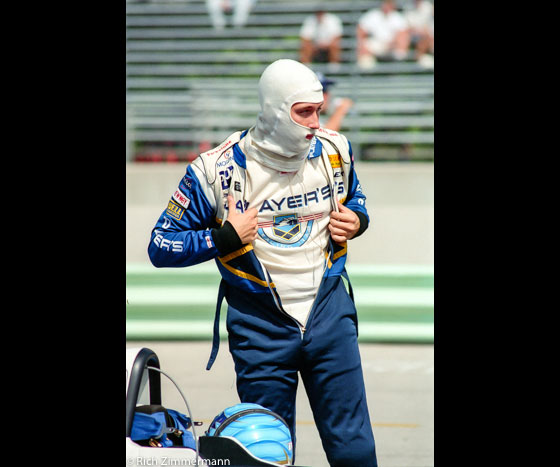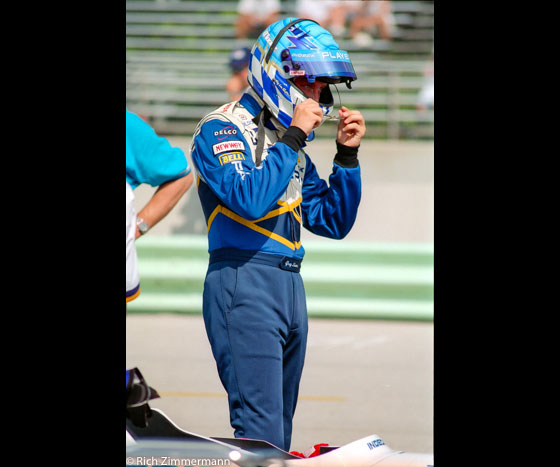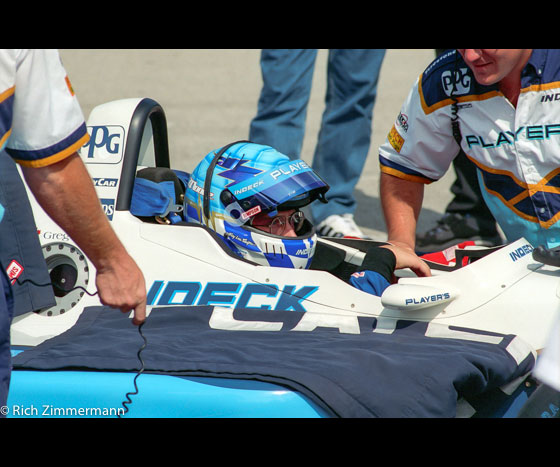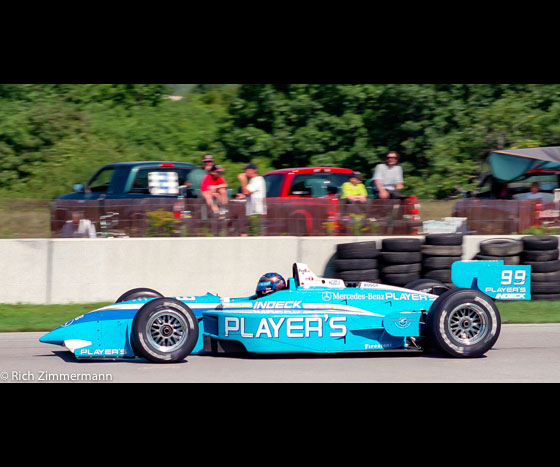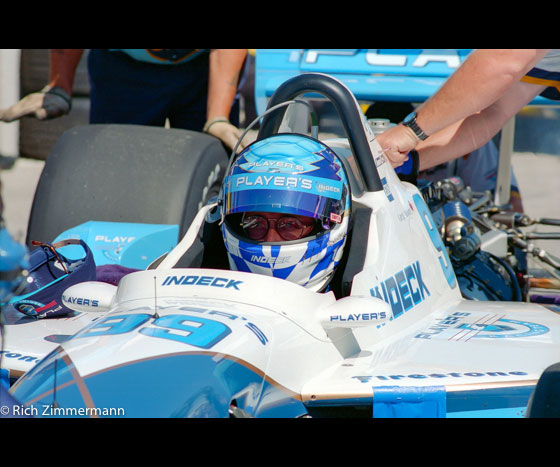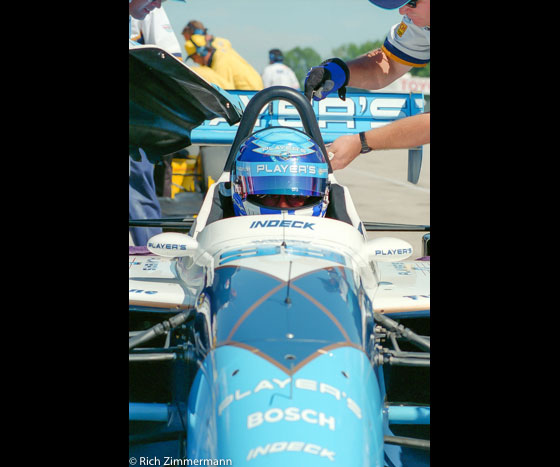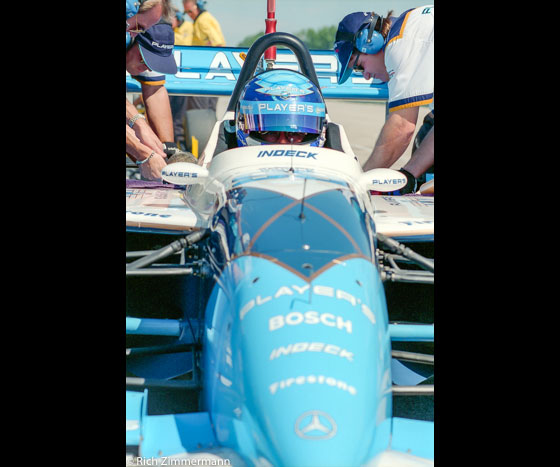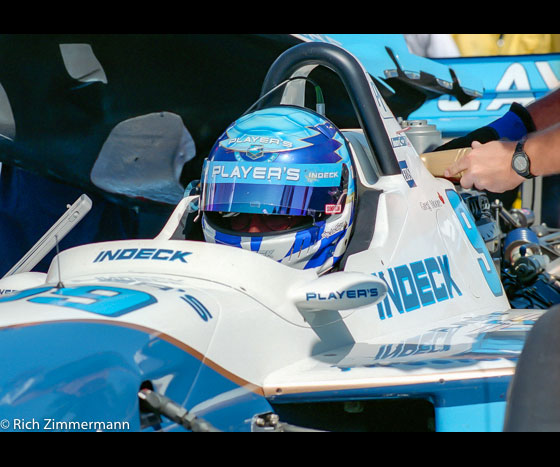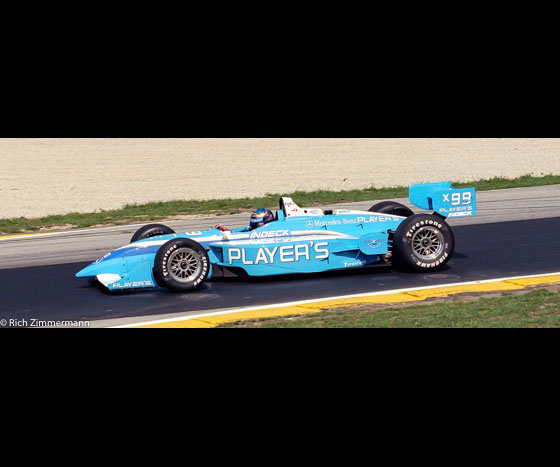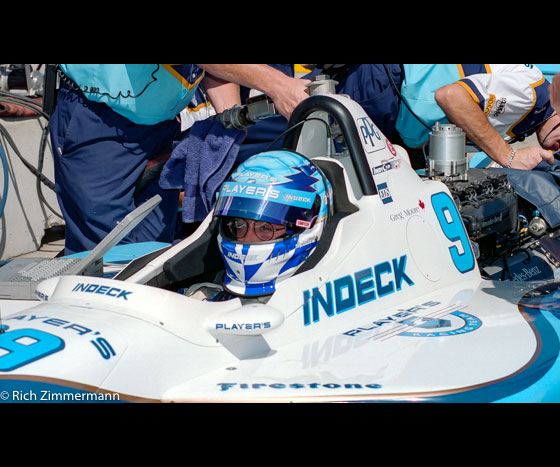 March 18, 2012
In 1998 at the Milwaukee Mile I had the pleasure of chatting with Greg Moore who was one of the nicest racers I have ever known. He was always very calm it seemed when he was going to his Indy Car office. He was one of those guys that went into his car and just did it. Greg made it look very easy to go so fast and he was always very fast. At the time, I was a bass tournament fisherman and an Indy Car photographer. I don't remember exactly what shirt I was wearing that day pictured here, which was a Friday practice, but as I was talking with Greg on pit lane he noticed my fishing shirt. We got to talking about fishing and found out that he loved to fish too! I told him that I lived on Pewaukee Lake which was 25 minutes from the Milwaukee Mile and it was full of bass and muskies and he said he would love to fish it sometime with me in the future.
In October of 1999 we lost Greg Moore in a race in California. In 2000 he was to be driving for Team Penske which was the seat to have at the time. Team Penske instead of Greg, hired Helio Castroneves which is another whole story of another favorite race car driver. As we are about to start a new Indy Car and fishing season Greg has been on my mind. I don't know if he would like the new Indy Car we are about to see but I think he would. It's a whole new safer car and if it is faster than the old one I really think he would like it!
Greg and I still have a date to go fishing someday upstairs. We miss you Greg. Tell me what you think on my Facebook or Twitter page.
Thanks,
Rich Zimmermann