June 3, 2019
Finally it feels like summer today!! We have had crazy weather everywhere around the U.S. it seems. I will mow the grass for the third time this week and try to get our rain soaked grass back to normal and pretty.
Also, it seems like summer because we have some great Indy Car racing going on. The Indy 500 this year was one of the best in a long time other than all the commercials that is. I watched the whole race and most of the F1 Monaco race. Indy was by far much better racing!
The Indy Car guys had a good Race 1 in Belle Isle Saturday and the Sunday race 2 I'm about to watch. I think we have some of the best Indy Car racing going on in a long time. The crowd counts are up and television viewing is also up.
Nascar, that other series, is going further down every race with fewer fans and a bad show. They just don't get it on how to do a race weekend! It confuses me trying to follow it!
In a few weeks we have Indy Car coming back to Road America where last year we broke crowd records and it was an awesome weekend of racing.
Come on up and have a brat and a beer and watch the guys race at the best race track in the world!! That's my opinion but a lot of racers agree and compare it to Spa in Europe.
Here is a little look at last year's race as we get the cameras ready for Road America!!
Thanks,
Rich Zimmermann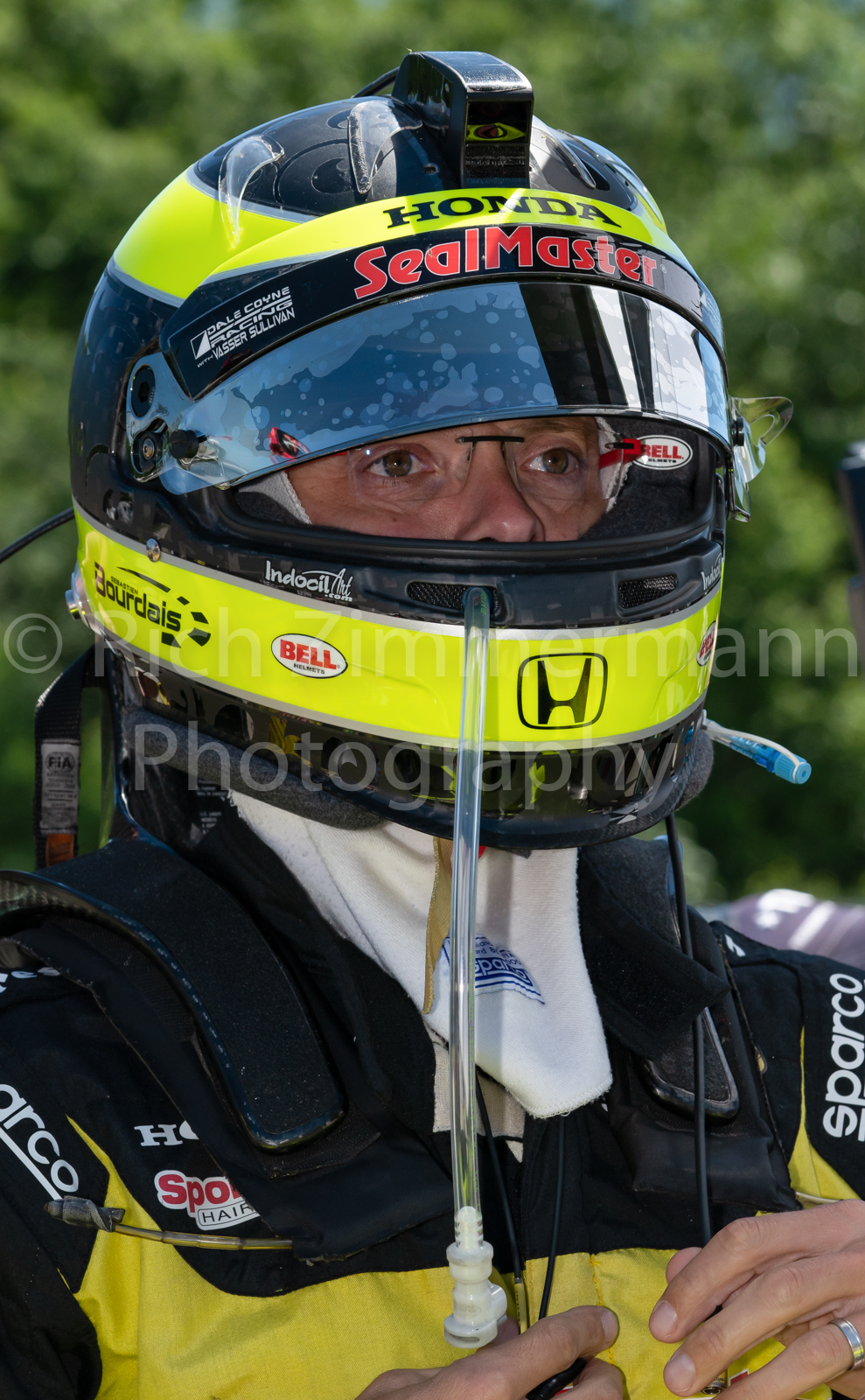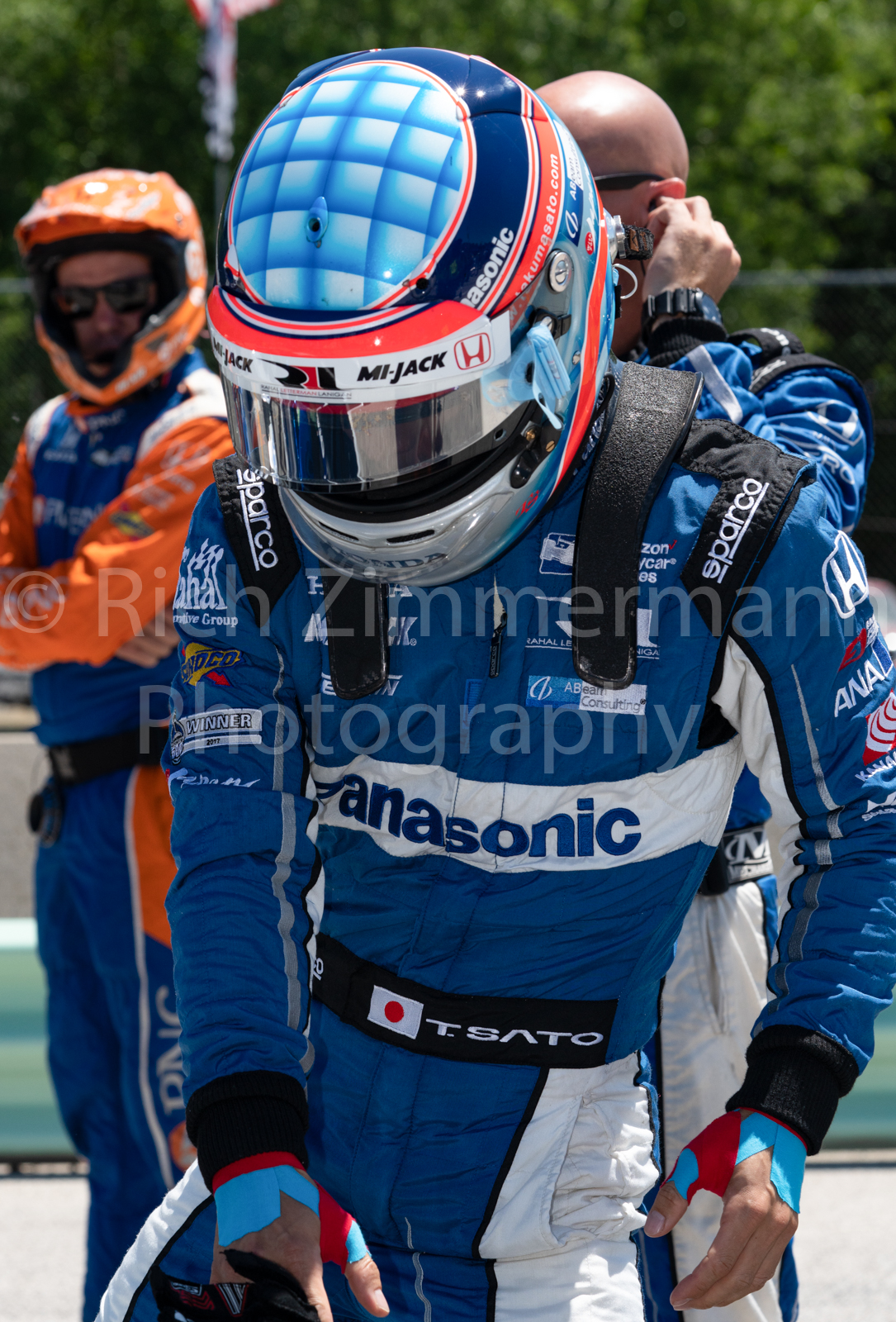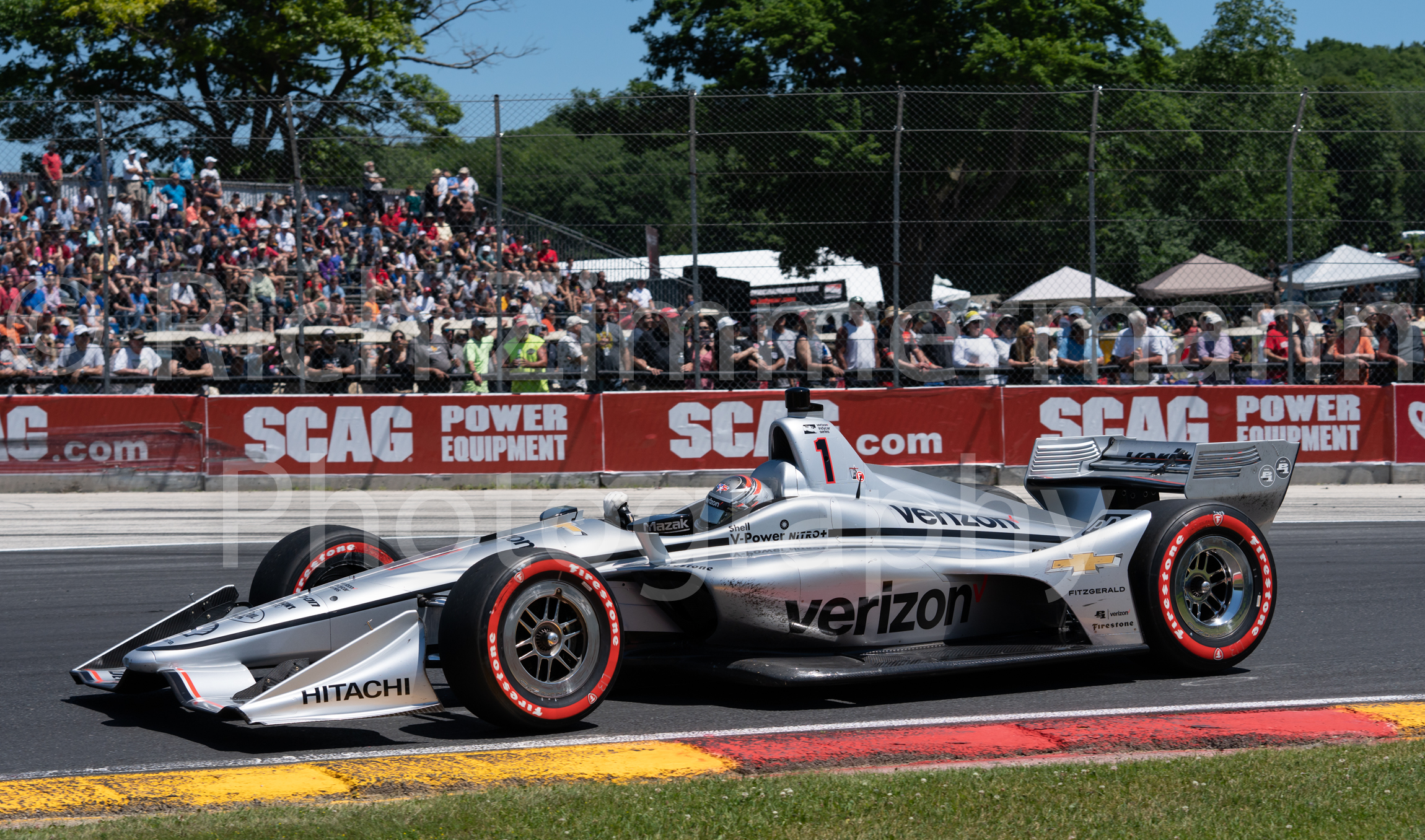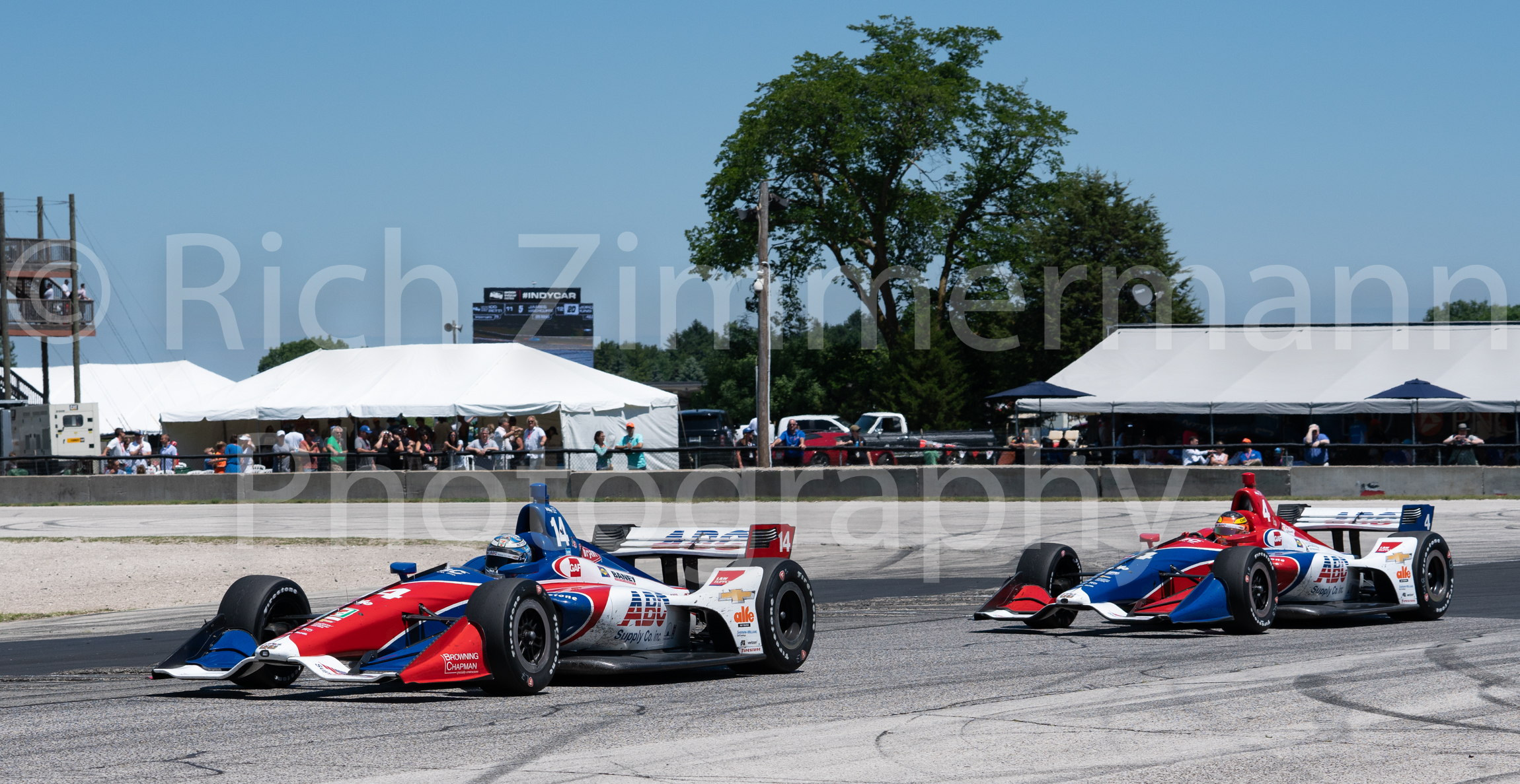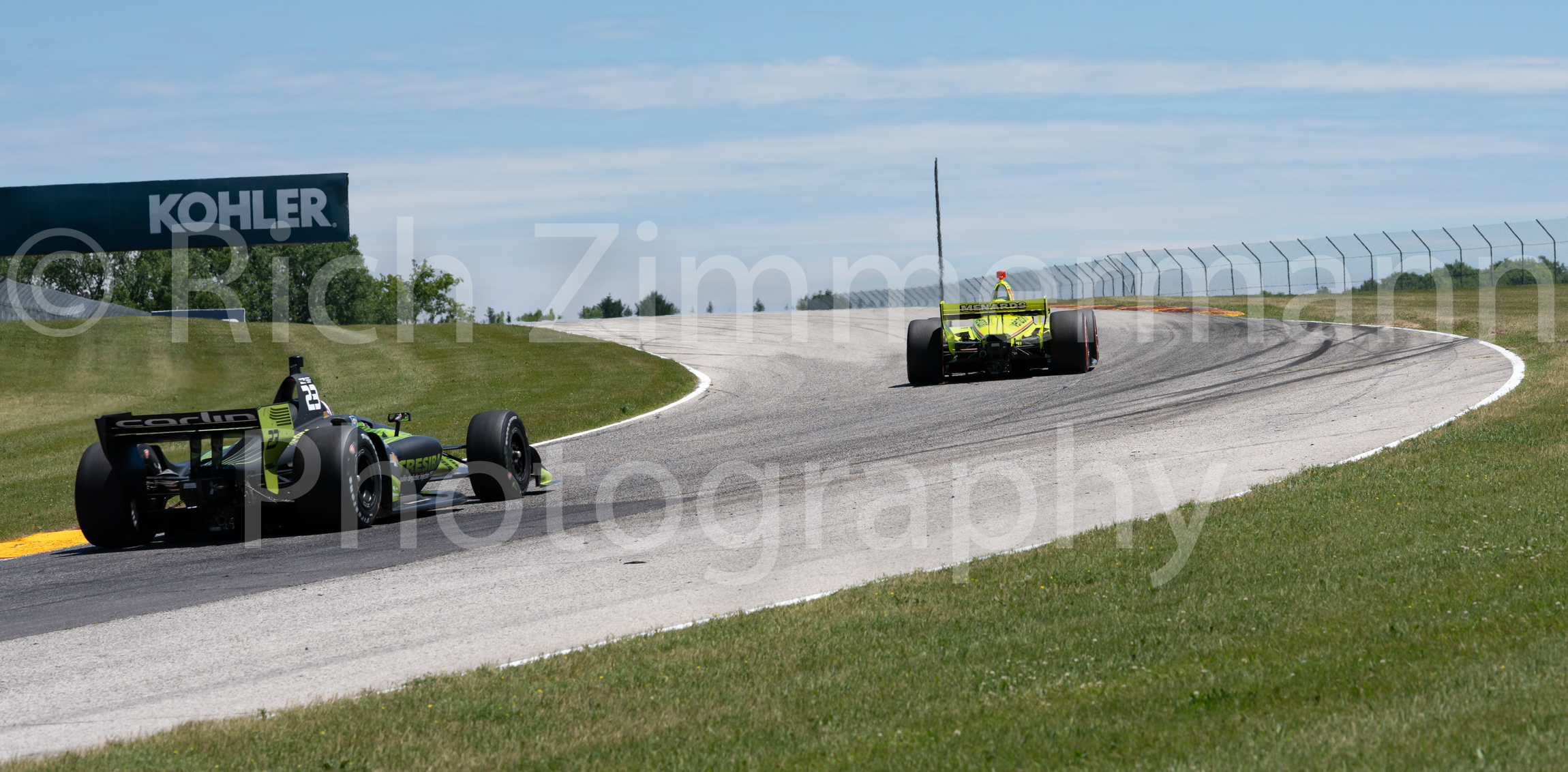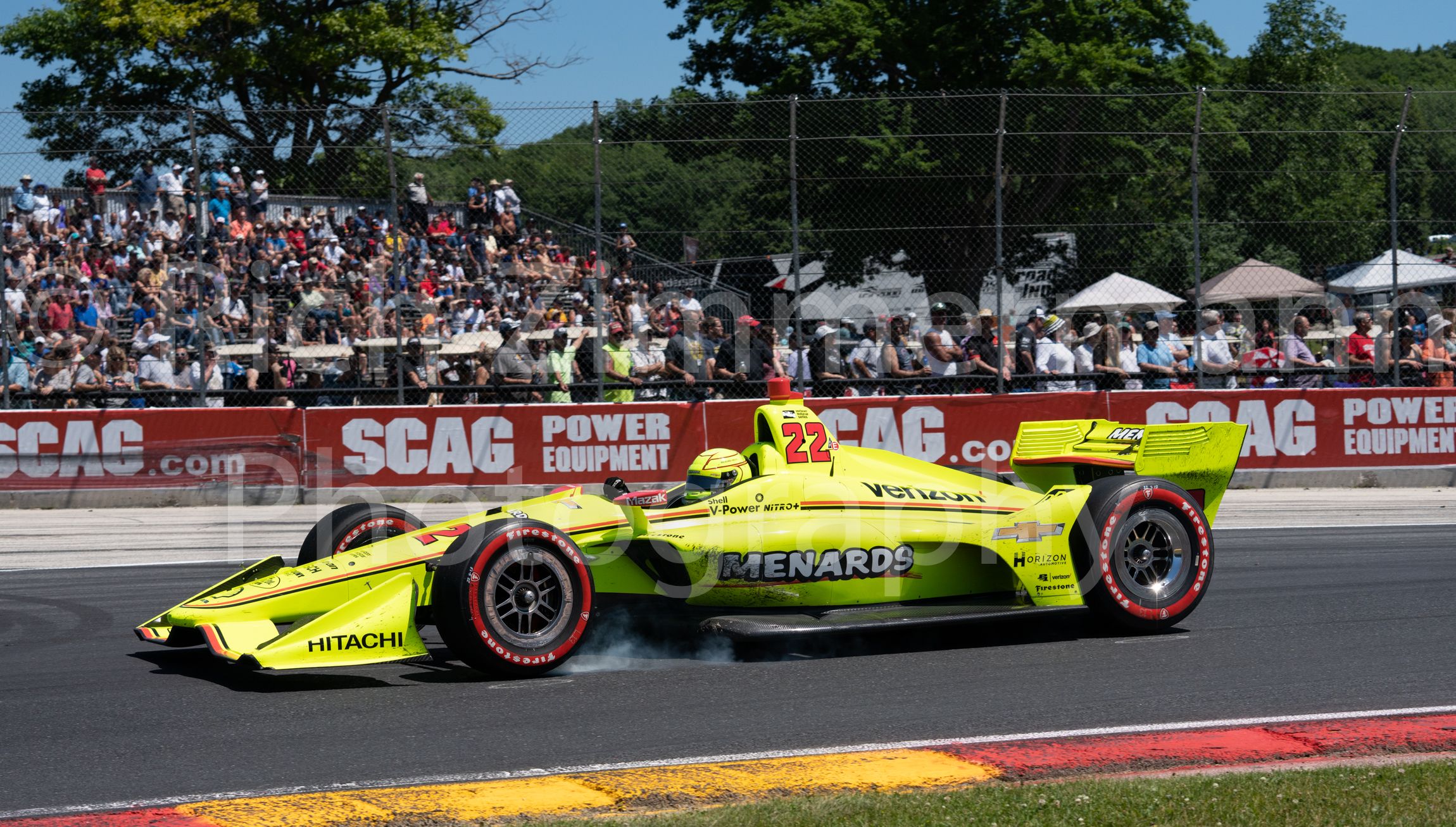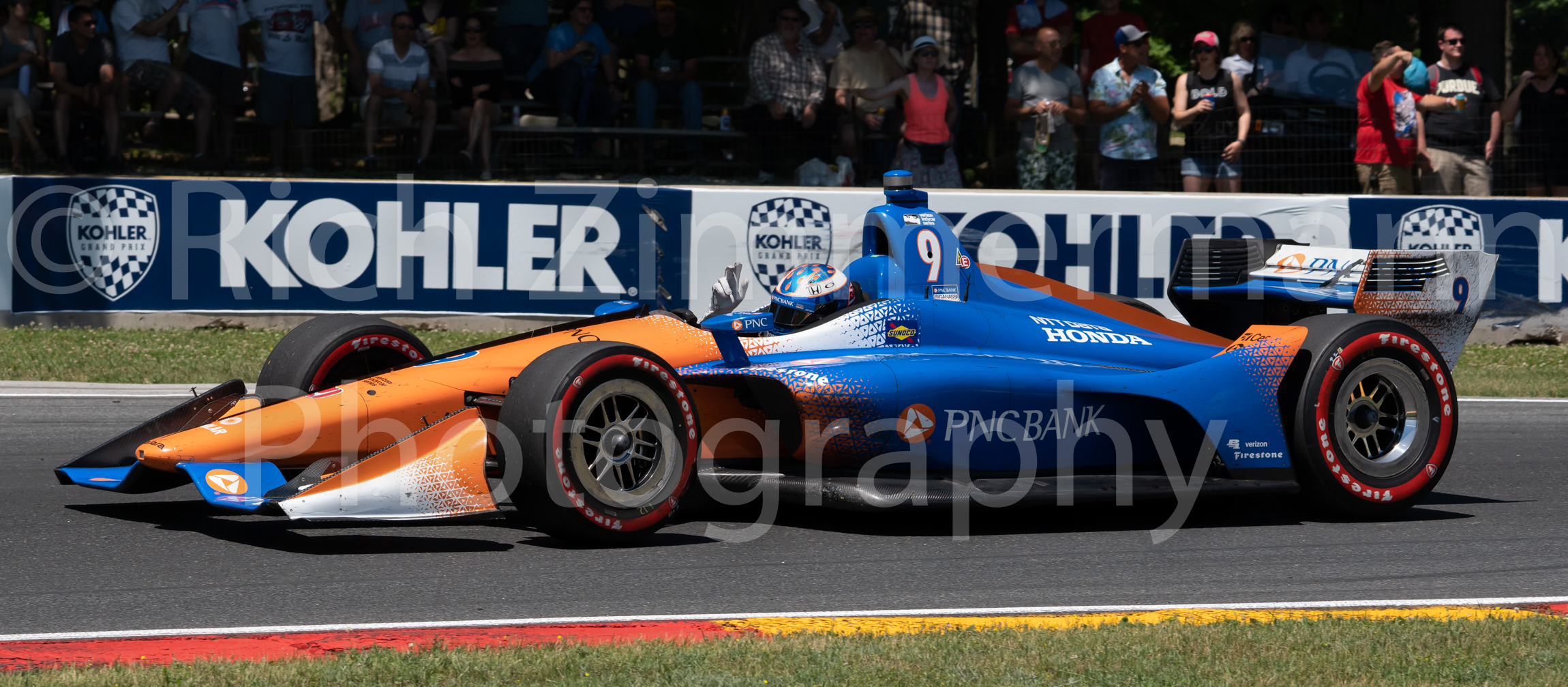 July 18, 2016
Finally catching up with editing the photographs that I took on Saturday of the Indy car weekend at Road America! On that Saturday I only took 739 photos, so there are just a few to edit.
I don't want you all to see the bad stuff, and yes I shoot bad ones. So I go through every shot and check them out and get rid of the bad ones.
What you see here are just a few that I like and find interesting.
Marco Andretti's shoes are interesting in that you will see his initials sewn into them.
Helio, Graham Rahal and a few guys bouncing over the bumps in Canada Corner is something to witness, not just to see, but to hear their cars going over the bumps, because they come into the corner a little too fast. It's something! It also must hurt the bum bouncing on them like that! They are just inches off the ground and there is not much padding for the driver in his seat.
I have also included a couple photos of Zak Veach and James French from the Indy Lights cars that raced that weekend too. Zak has won just about everything this year and was on the pole. James French is our local boy from Sheboygan who usually races in an IMSA car but did the Indy Lights as a substitute driver for the weekend.  It was a different environment for him. He is young and going to be good. Wish our local boy all the best in the future!
Enjoy a look from the roof of the media center by the start/finish line. It's a very cool view and you can see into the cars a bit.
Have a good week and please join me on Facebook if you haven't for more fun photos!
Thanks,
Rich Zimmermann