October 29, 2018
After many hours of work and after making many decisions, the 2019 Rich Zimmermann Photography calendar is done and ready to ship!!
It is a fun but tough project for me.  I feature the musician of the month on his birth month. It's not as easy as it sounds because I don't duplicate artists. Also, I have so many photos of each musician from which to choose.
The cover artist is the attached photo of Metallica at the opening of their 2019 U.S. tour in Madison, Wisconsin a few months ago.
That is all you get to see! Inside, the calendar photos go from Jeff Beck in 1972 to Metallica this year.
The calendar is printed by Shutterfly so all photos are on thick board that you could frame at the end of the year. Shutterfly does a wonderful job and they donate a lot of money to charitable causes.
Forty dollars includes shipping anywhere in the U.S. and they are available now! Just email me at This email address is being protected from spambots. You need JavaScript enabled to view it. and I'll send you one or twenty!
Thanks,
Rich Zimmermann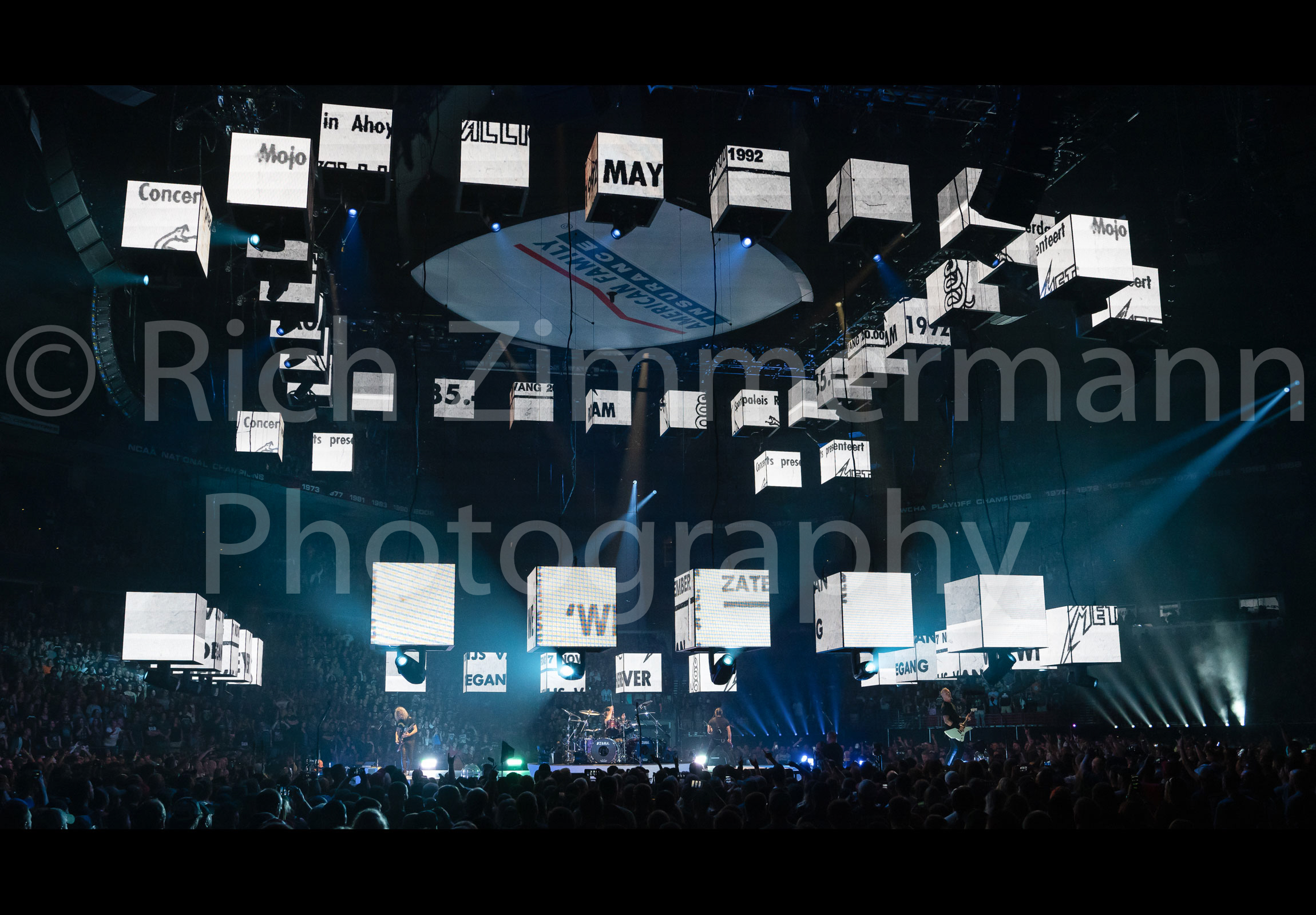 Related items