November 14, 2016
In a continuation of my past couple of blogs, I'm focusing on May 24th and 25th of 1993. These were two testing days at the Milwaukee Mile for CART drivers.
Way back when in the old Indy car days, the guys would practice and test at the Milwaukee Mile in between the Indy 500 and the Milwaukee race that was traditionally the weekend after the Indy 500. Not anymore, but back then and for many years it was tradition to come up and test at Milwaukee. The guys couldn't practice at Indy and they were looking for something to do! You could say that they were a little itchy for some driving or practice!
Paul Tracy is pictured here with Rick Mears coaching him along with Teddy Mayer who both were Team Penske engineer wizards! Teddy Mayer worked at McLaren F1 with the legendary Bruce McLaren and many others.
The biggest thing I remember of this test session was Paul telling Rick Mears that "wait until Nigel Mansell gets here and feels the bump in turn one"! There used to be a big bump in turn one that caught everyone by surprise. The track has been repaved since then of course.
Paul Tracy was in his first full season of Indy cars in 1993 and was Rick Mears' replacement driver. He scored five victories and finished third in points. He also led the most laps, named most improved driver by his peers and won from pole position twice.
Enjoy a look at 24 year old Paul Tracy at Milwaukee.
Thanks,
Rich Zimmermann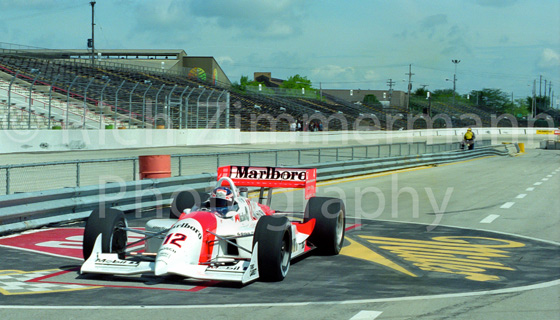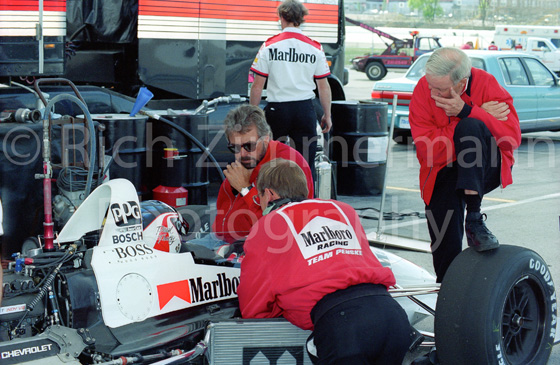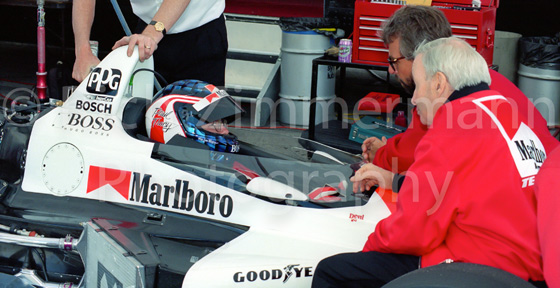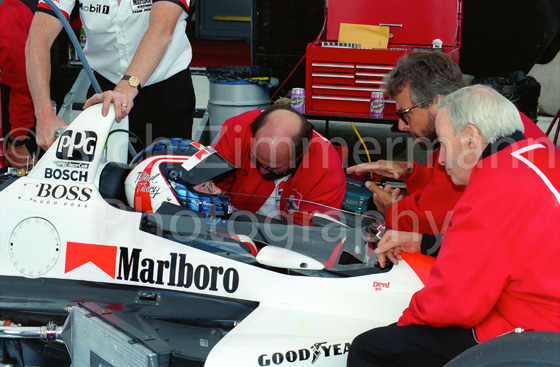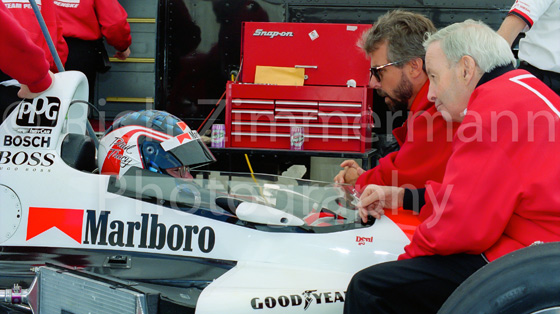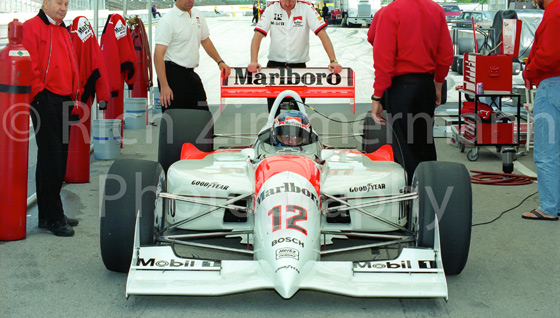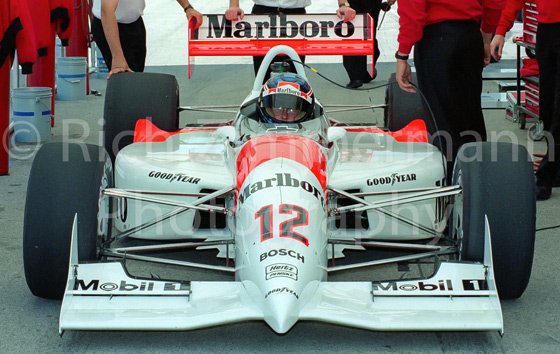 Related items