June 17, 2013
By now, all the race cars have been packed into their trucks and are headed back home. Milwaukee IndyFest 2013 is over and it was a good one!
Ryan Hunter Reay won the race for the second year in a row and Helio Castroneves had a great race finishing second. Helio had a good idea. They substituted Wisconsin State Fair cream puffs for the traditional podium champagne!
Marco Andretti, won the pole position and had a few problems during the race. In the end it was Ryan's day.
Graham and Bobby Rahal looked frustrated and couldn't find any speed.
Sage Karam, won the Indy Lights race and was fast all weekend.
Alex Tagliani spun his car right in front of me in turn 4 during the race!
Oriol Servia and JR Hildebrand were looking for Indy Car rides walking around pit lane.
Tony Kanaan, our Indy 500 winner, was very busy with the media and fans. He had a pretty good race.
It was good to see Sebastian Bourdais back in an Indy car. It was the prettiest car on track but full of problems!
Some of the race's highlights are shown in the attached photos.
Have a good week and if you would like a copy of any photo please contact us.
Thanks,
Rich Zimmermann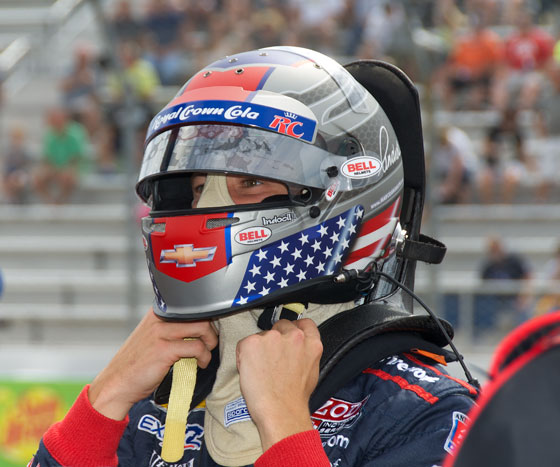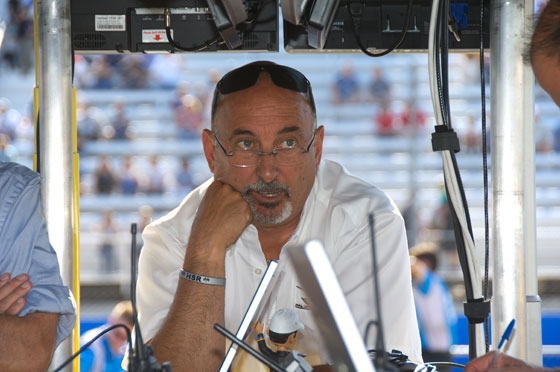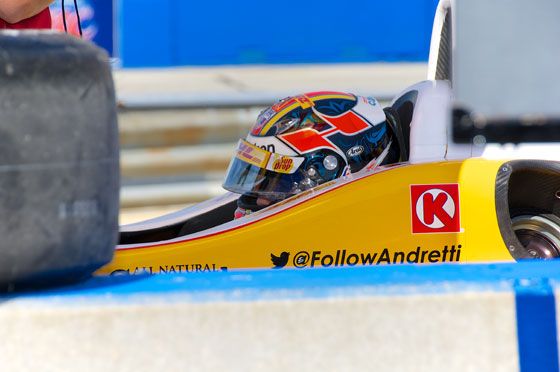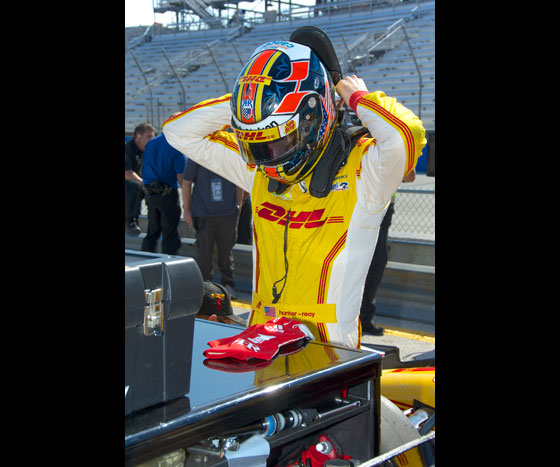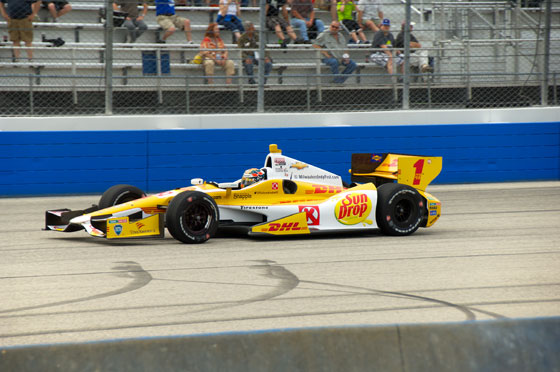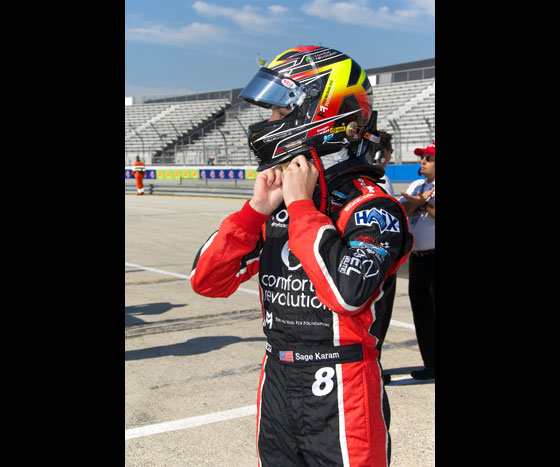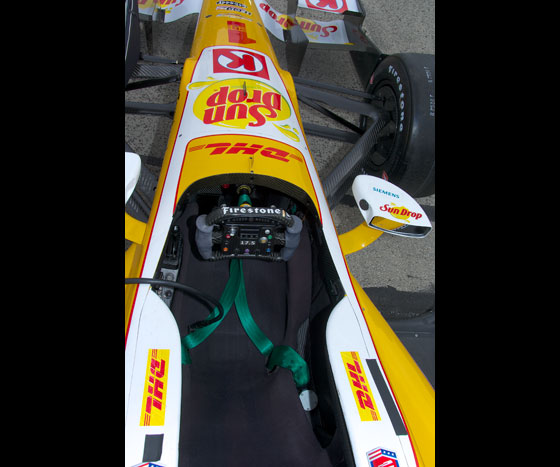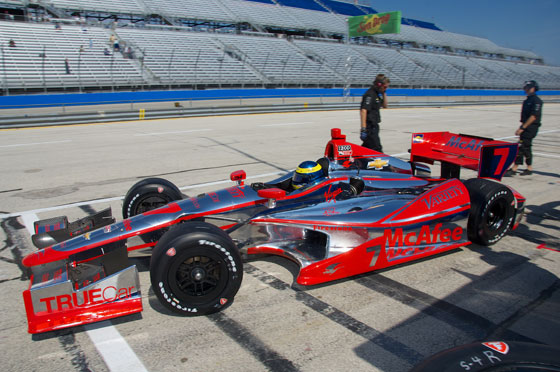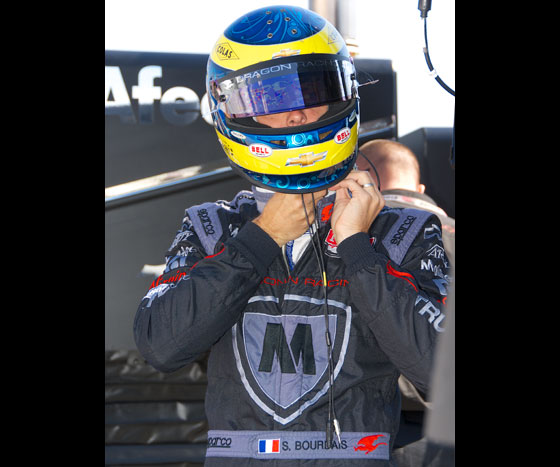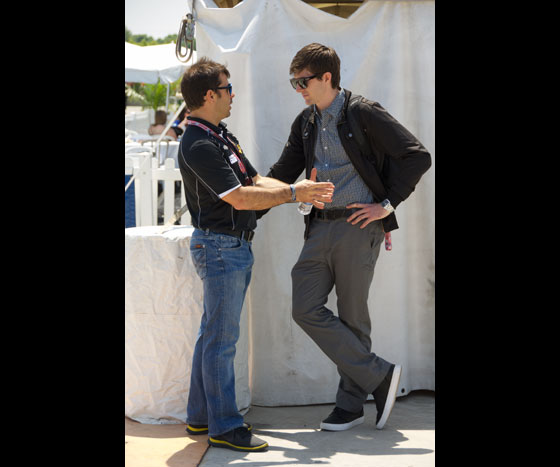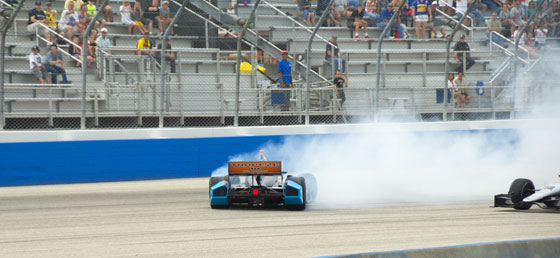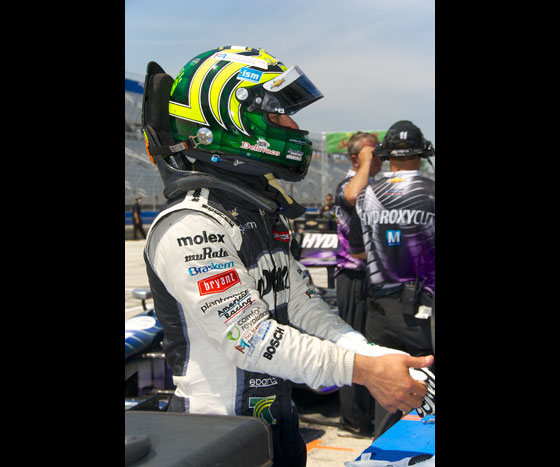 June 10, 2013
This coming weekend Milwaukee's IndyFest is going to happen!
This past weekend the Indy cars were in Texas and Helio Castroneves won the race and did his usual fence climbing after he won!
I am hoping Helio wins Milwaukee and the championship!
He's fun to watch and follow because he has sooo much energy.
His good friend Tony Kanaan won the Indy 500 and now Helio is on his way to hopefully winning the IRL championship.
Attached are photos of Helio's first year in an Indy car at the Milwaukee Mile in 1999. He won the pole position that weekend with a new track record. Also attached are some pictures from last year's race at Milwaukee IndyFest.
Enjoy and come join us this coming weekend for some Indy car fun!
Thanks,
Rich Zimmermann