January 11, 2021
Happy New Year everyone and let's hope it's a better year for all of us!
Today, we take a look back at June 8,1975 for The Eagles show at Milwaukee County Stadium when they played with the Rolling Stones and Chaka Kahn.
It was a very, very hot June day and the house was packed.
I remember that the press box where I shot these photos from was shaking so much, because of the crowd in the grandstands, that my cameras actually shook!!
These photos from June were just before the band members changed.  Bernie Leodon was about to leave and Joe Walsh was coming at the end of 1975. Timothy B. Schmit would come in a couple of years and the sound of The Eagles was complete.
Enjoy a look back to our old Milwaukee County Stadium and the Eagles.
Be safe everyone!
Thanks,
Rich Zimmermann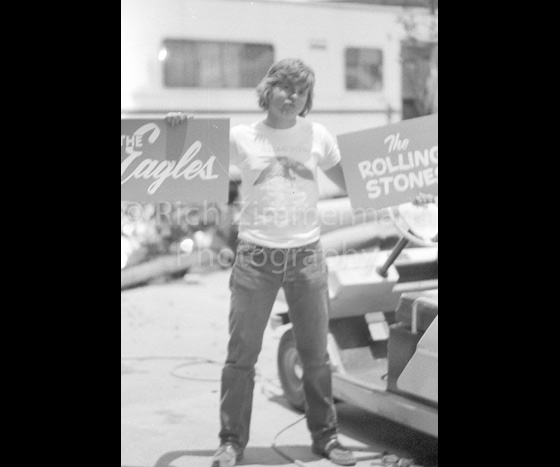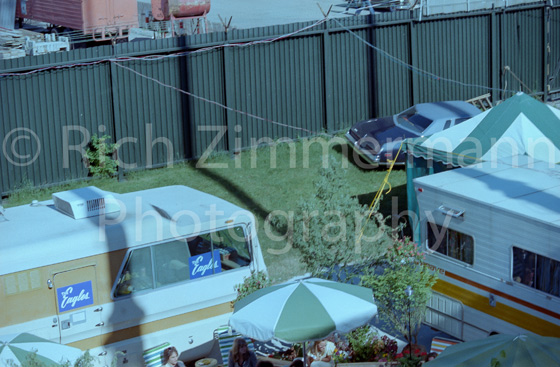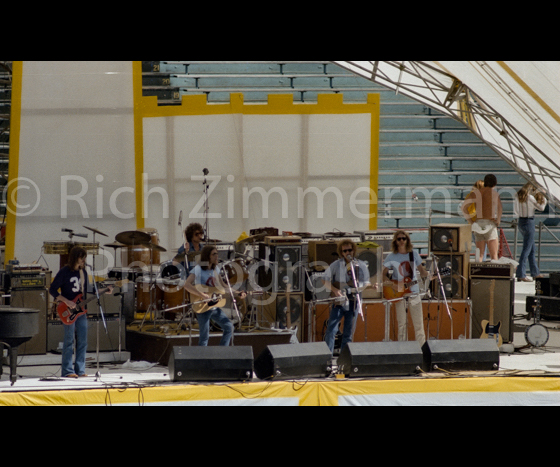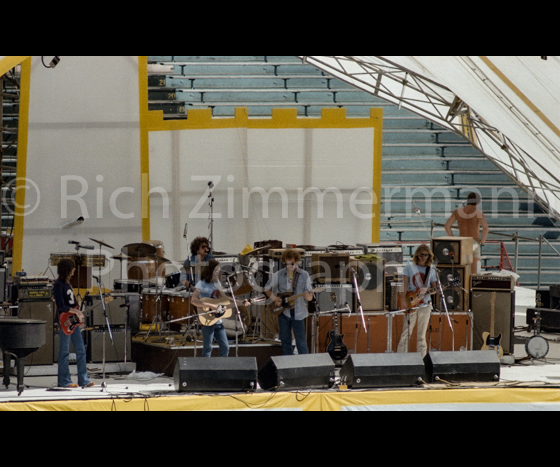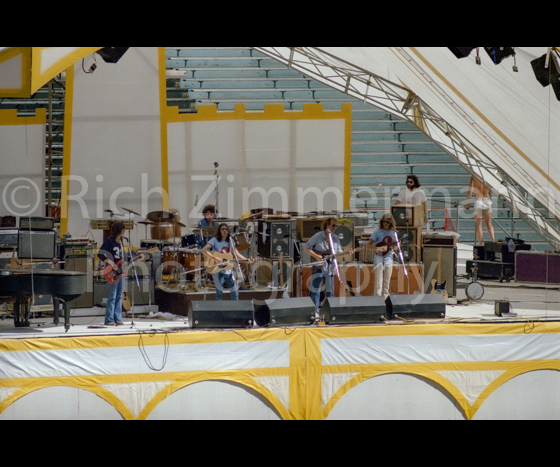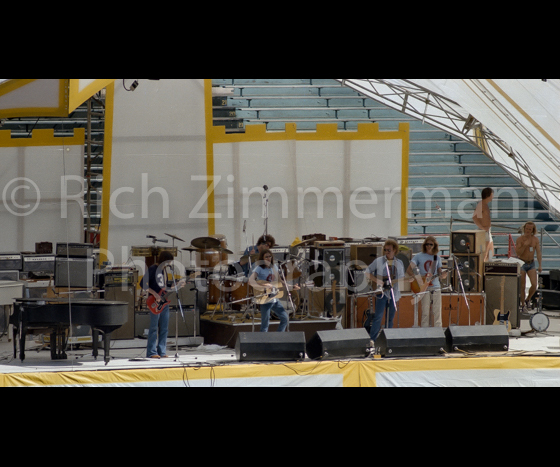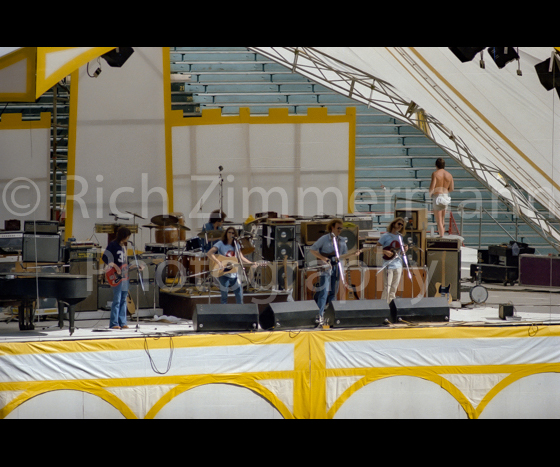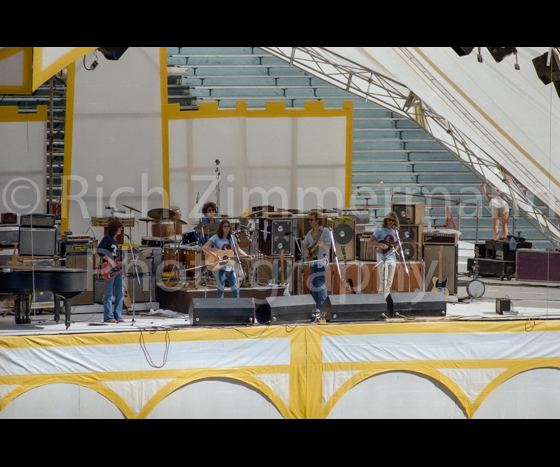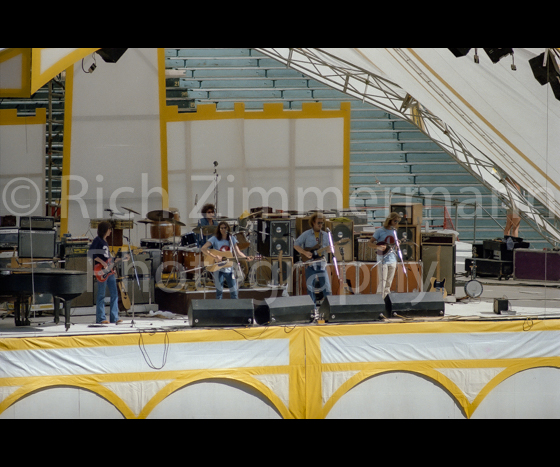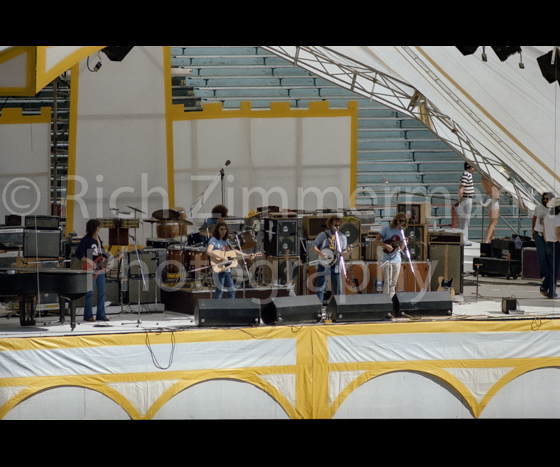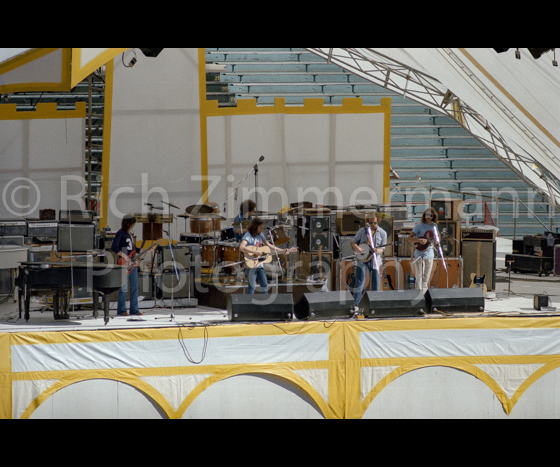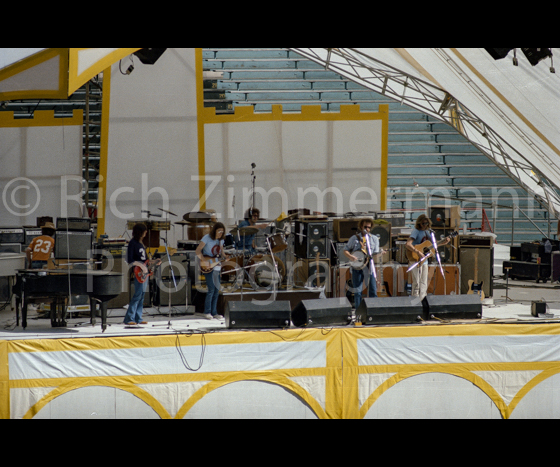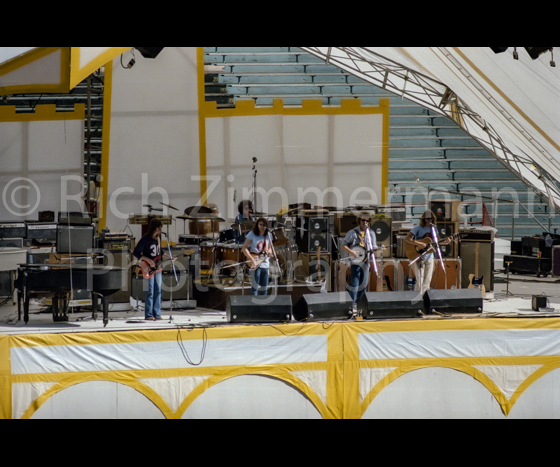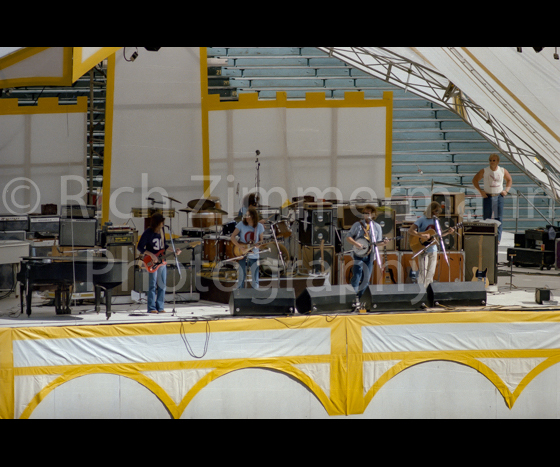 December 7, 2020
As I wrote that date, December 7th, I realize that it is the anniversary of the bombing of Pearl Harbor. Very sad day to go down in history. Many thanks to all the servicemen.
This is my last blog on Joe Walsh!! Four is enough and that's all I've got of Joe in photos. Once he joined the Eagles he and the band became very hard to photograph. Even with Vince Gill as an old friend from his Pure Prairie League days it just got really hard to get access. 
They have also become the most expensive tickets to buy for a show I hear. Great band but $1000. or more for a good seat is crazy!
This show I photographed was in Milwaukee in 1980 according to my records but that doesn't work out with the tour list! So, if anyone knows a Milwaukee date let me know please. The slides are stamped August 1980!
The band here was great with Don Henley, Joe Walsh, Timothy B. Schmit, Don Feldner and Glen Frey. Joe Walsh joined the band in late 1975 and they broke up in late 1980 a few months after this show.
Enjoy a look at the boys from my one seat way back with a long lens! Wish I had my present gear back then. Photos would be a lot better!
Thanks,
Rich Zimmermann