March 4, 2013
One could say that this week in Milwaukee is Queen week.  "One Night of Queen" with Gary Mullen and the Works is coming to The Northern Lights Theater for a couple of tribute shows on March 6 and 7.
Queen came to Milwaukee's Uptown Theater for a show on March 7, 1975.  The Uptown Theater was torn down a long time ago and is now a Milwaukee Police Station!  Too bad, because it was a beautiful old movie theater with a lot of history.  It was the theater where Bruce Springsteen played and had the famous bomb scare show that I also attended.  The Hunter-Ronson band also played a memorable show there.
The Queen show was an evening I will never forget.  The show was that good.  Freddie Mercury had so much presence on stage and you could tell that he absolutely loved what he did.
I will never forget that show for another reason too. I fell off an equipment case in the pit right in front of the stage when I was taking photos probably because they fogged the stage and I couldn't see!  I moved a little to the left to get a better shot and down I went about 4 feet!  Still got the shot.  The equipment and I were fine!
Also being circulated lately is a concert film of one of the last shows Queen did.  Called "Queen, Live in Budapest". It is from a live show on July 27, 1986.  It's getting great reviews and is a must see movie for any Queen fan.
You might enjoy going into my blog archives and looking at blogs#19 and #21.  They are both about Queen.  One features color photos and the other black and white photos.
All Queen photographs are on sale this week, just $50.00 for a limited edition 8 X 10 and 8 1/2 X 11's.
Pick a couple photos out and contact us for some nice prints for your home or office. Have a fun week of Queen memories.
Thanks,
Rich Zimmermann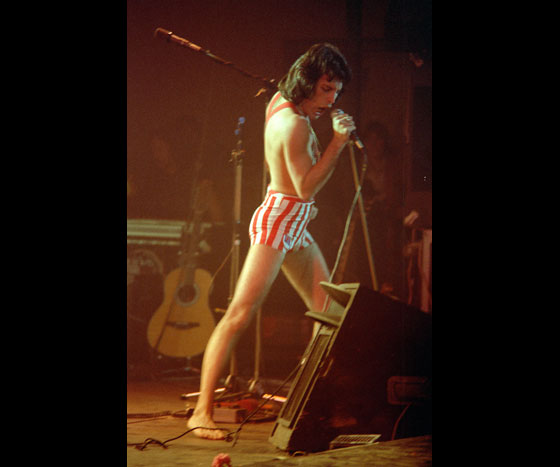 Related items