April 29, 2019
Hope everyone watched the Rock and Roll Hall of Fame ceremony last night. A few of my photos of Roxy Music were used from a 1975 show in Milwaukee! They are a great band and they have that clear electric violin! I believe it was made of fiberglass or plexiglass.
Today we look at some reworked images of mine of ELP, otherwise known as Emerson, Lake and Palmer. These photos are from a show in Chicago in 1973. I was 19 working for the Bugle American newspaper here in Milwaukee and going to college. Those were good times.
Security in the old days was something to behold but people behaved back then most of the time. Notice how the crowd is leaning on the stage! Don't see that anymore for a big act and ELP was huge then.
I couldn't get very close to the band and wandered about photographing from where I could.
The band had an orchestra with a conductor. Don't see that much.
Very interesting looking at Keith Emerson's keyboard setup. Look at the size of his HUGE synthesizer full of cables and a oscillator screen!! Crazy cool and now it's the size of my desk!
Enjoy and have a great week.
Thanks,
Rich Zimmermann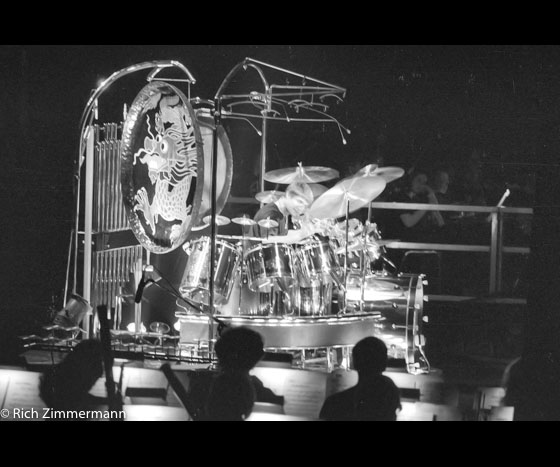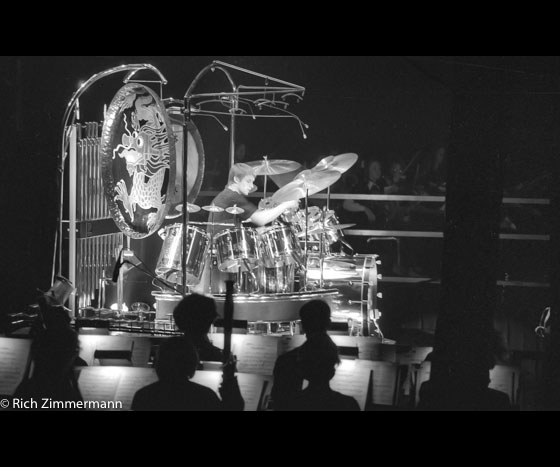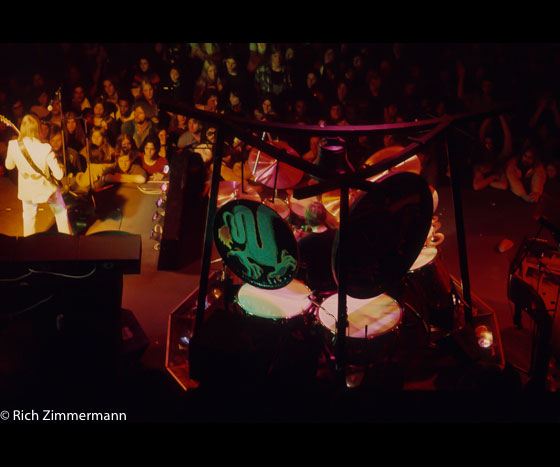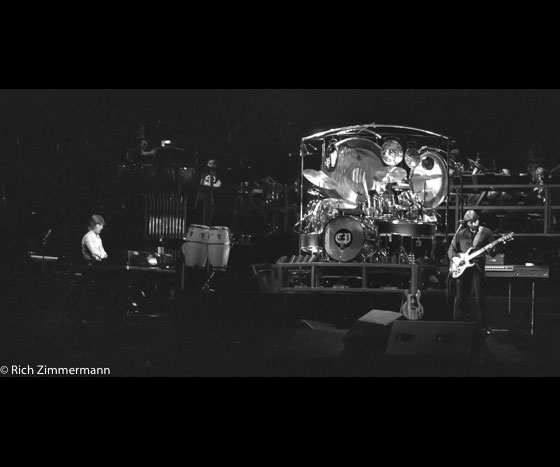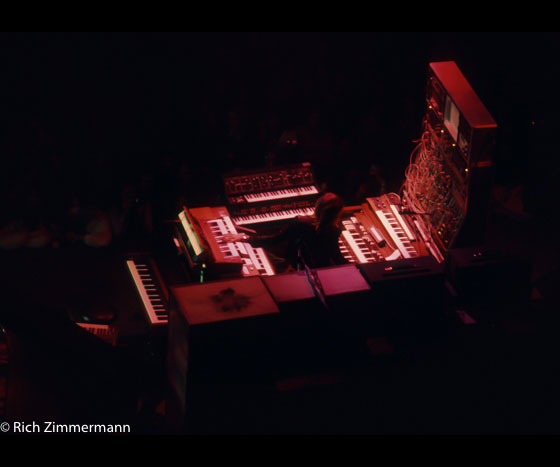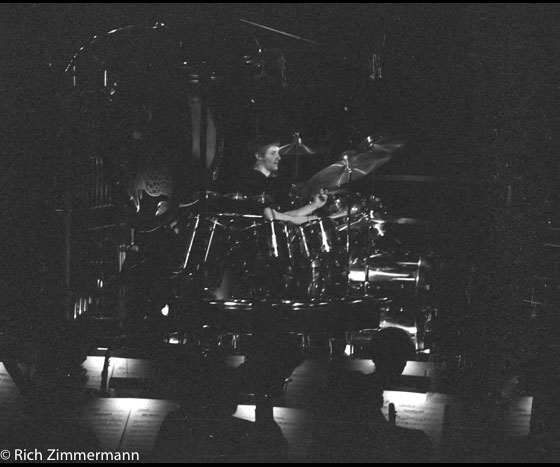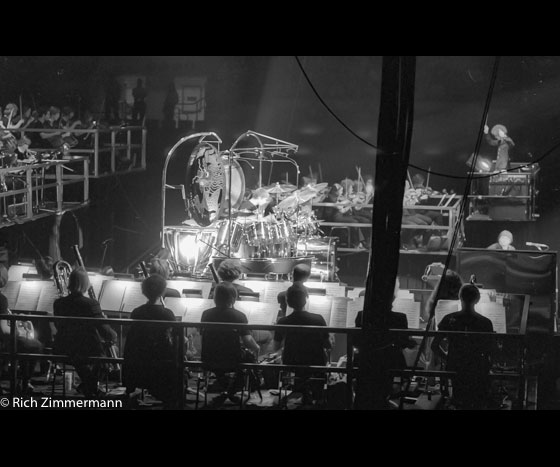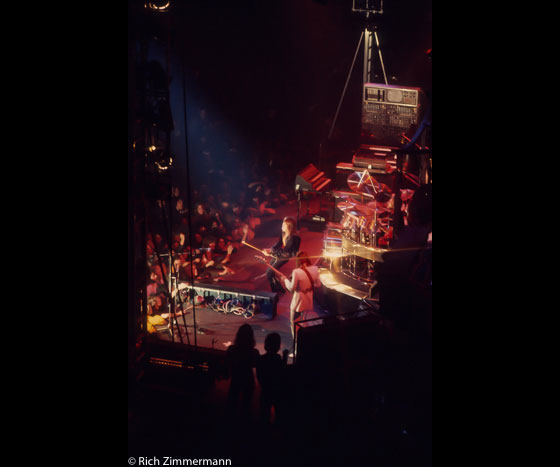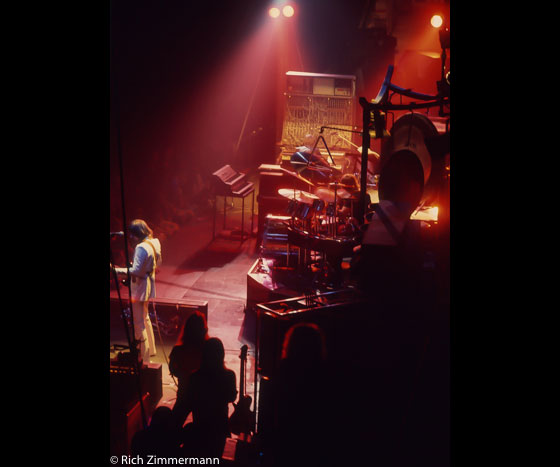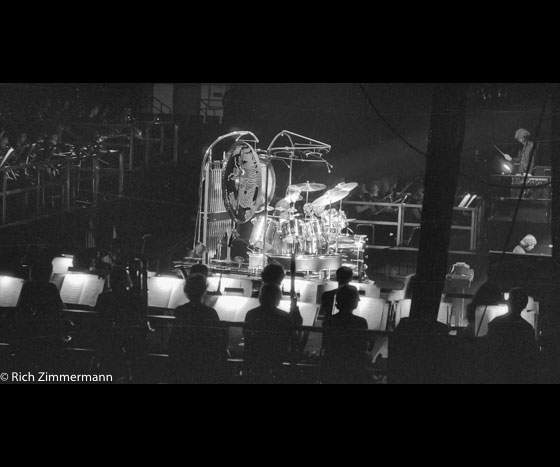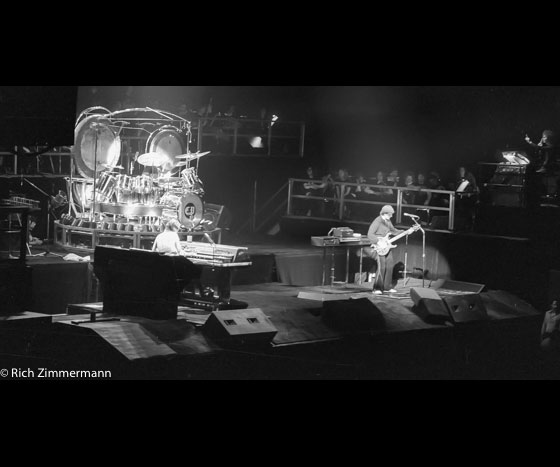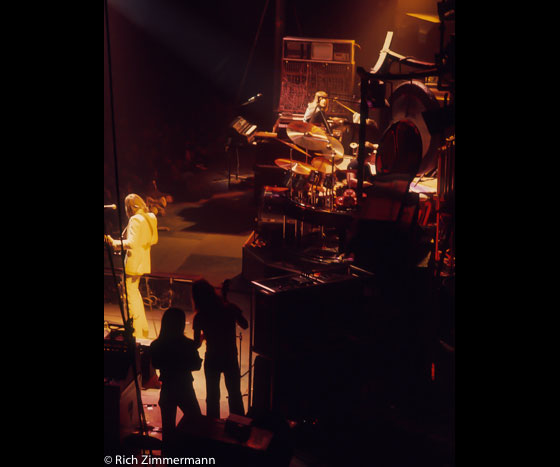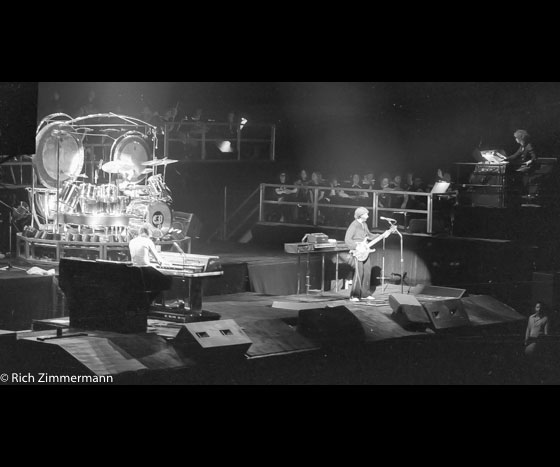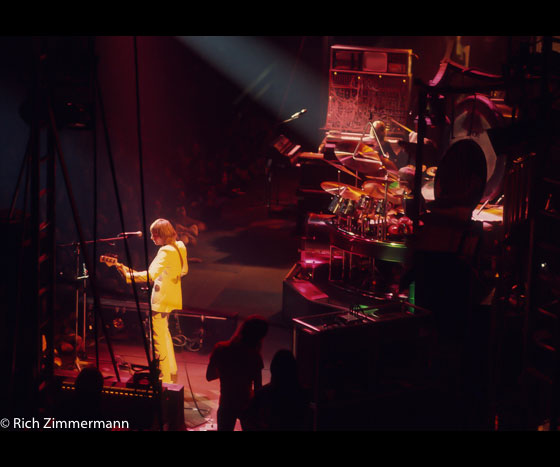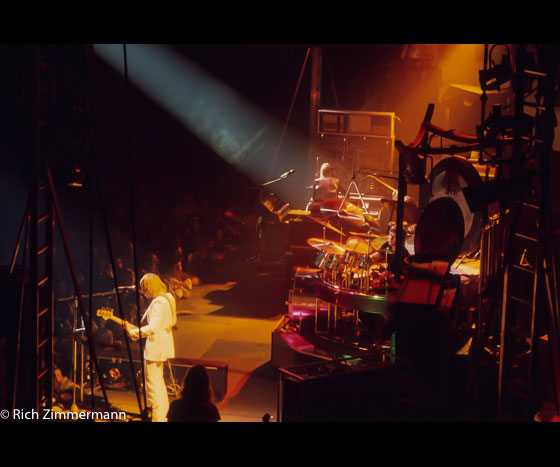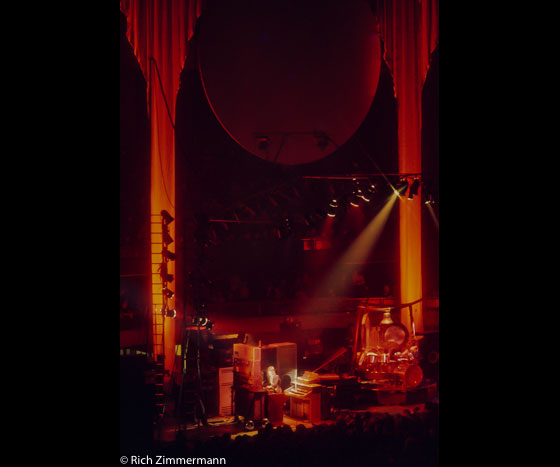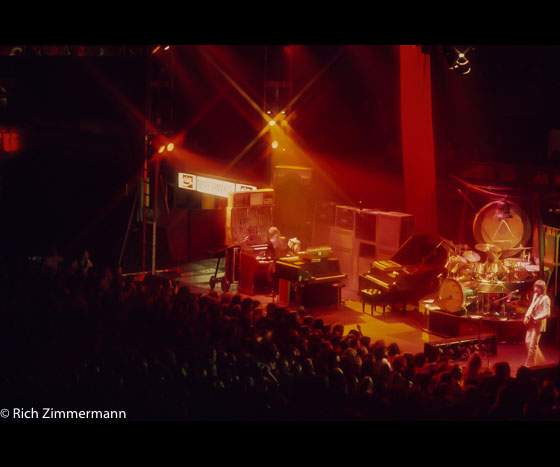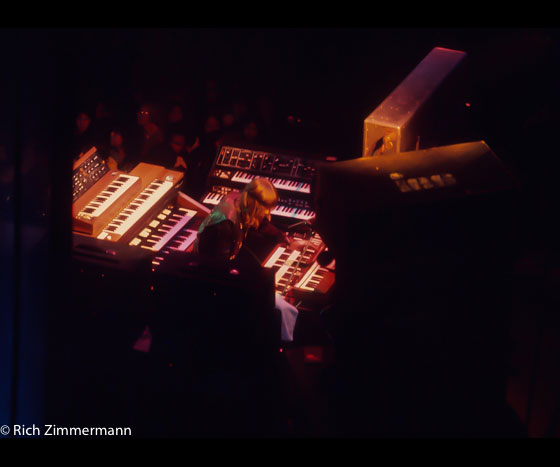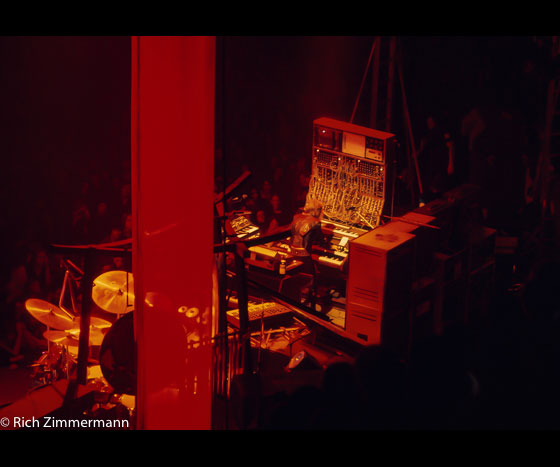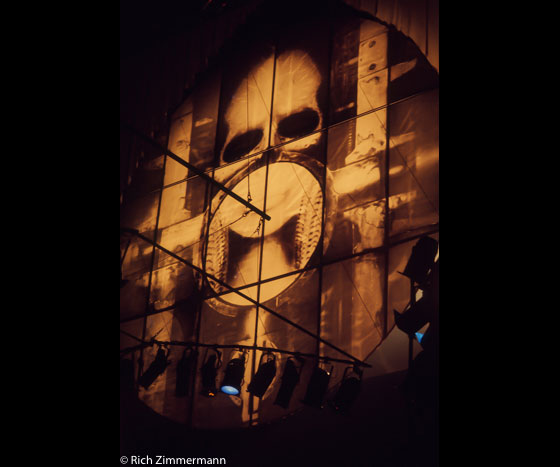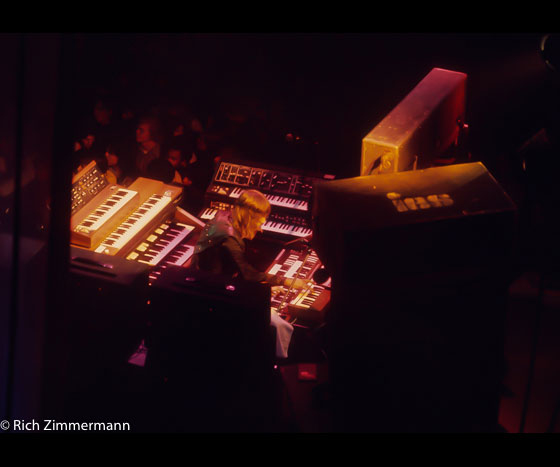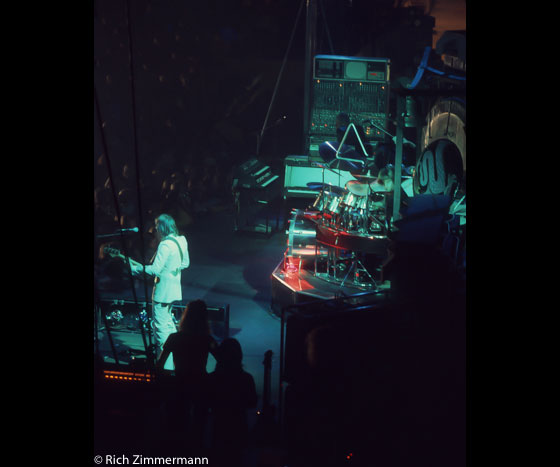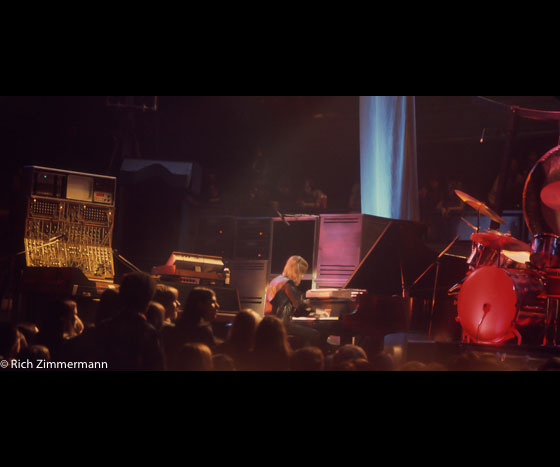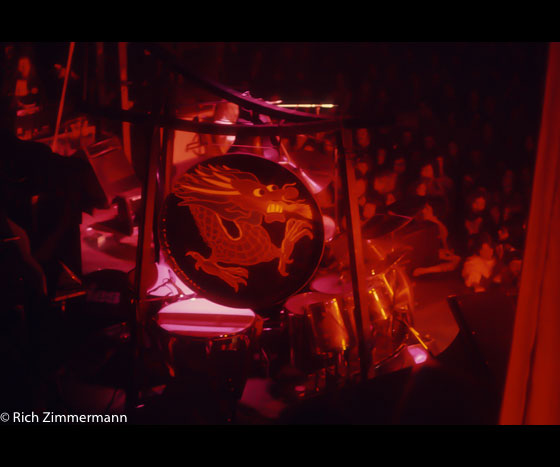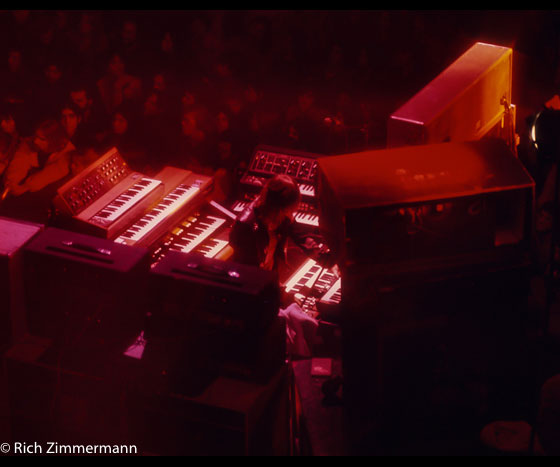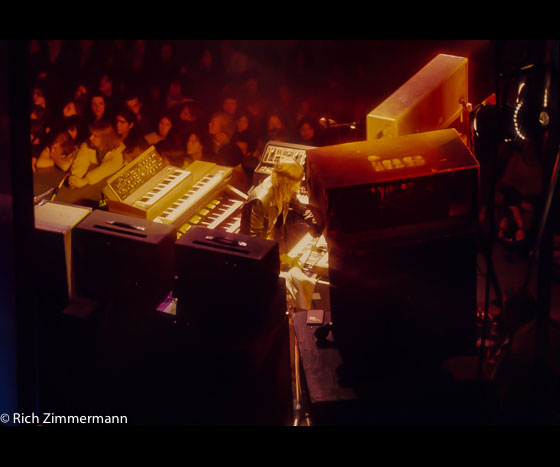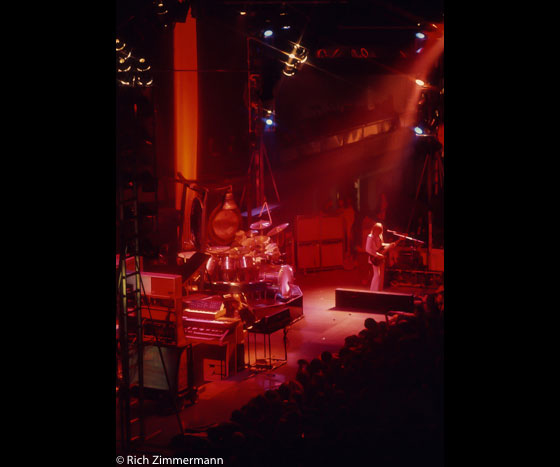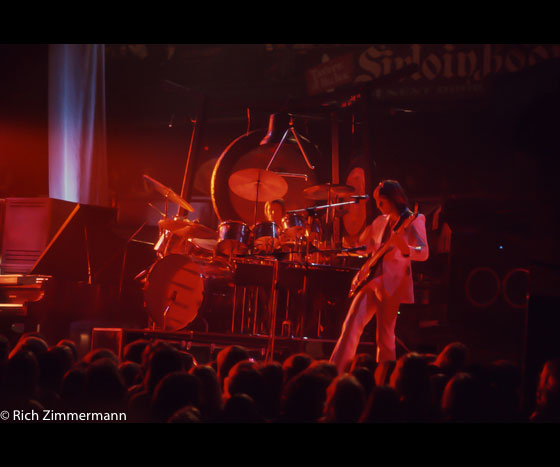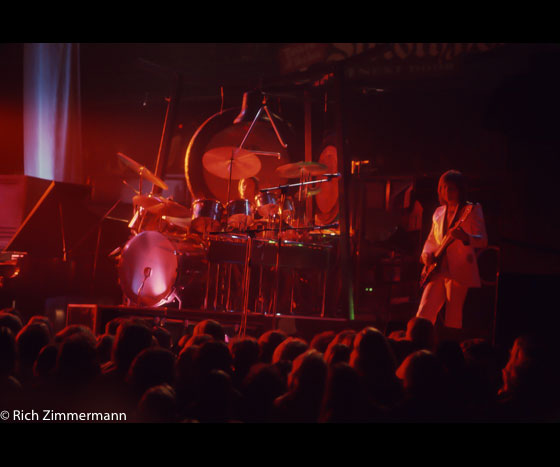 April 15, 2019
One day in August of 1974 I had the pleasure of being the only person in Milwaukee County Stadium!!
The field and stands were cleared for me to do a full set of photographs of the house empty.
These pictures were for a promoter's seating, sound board location and stage plans.
I also photographed the Milwaukee Arena, Auditorium and Performing Arts Center for the same purpose. Will share those some day soon.
A lot more work could be done to clean these up since they are so old but check them out and enjoy.
Thanks,
Rich Zimmermann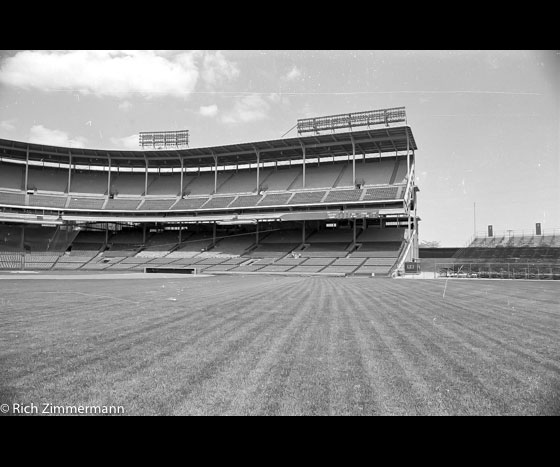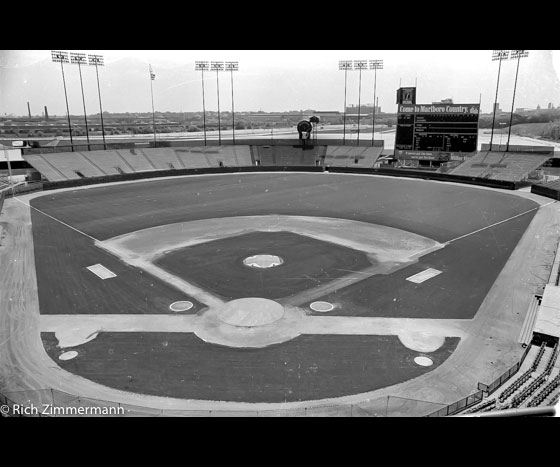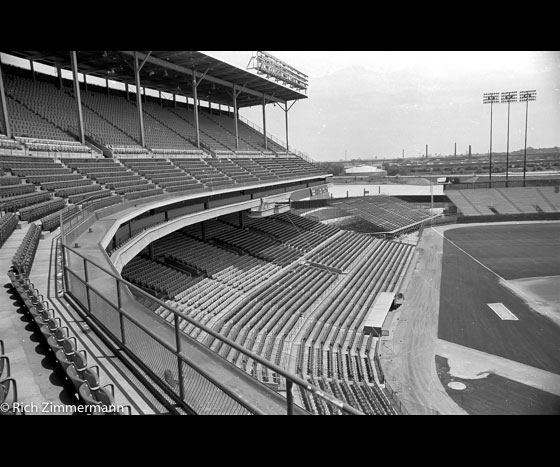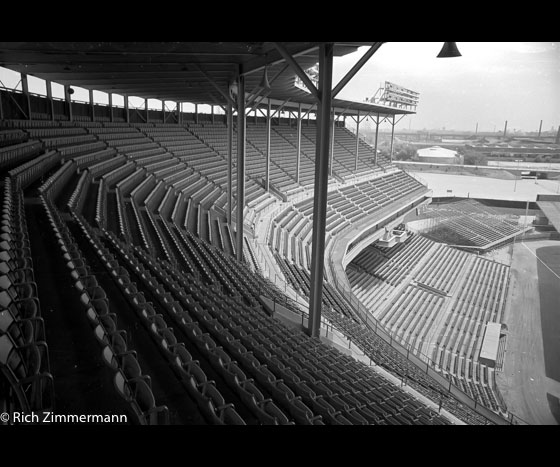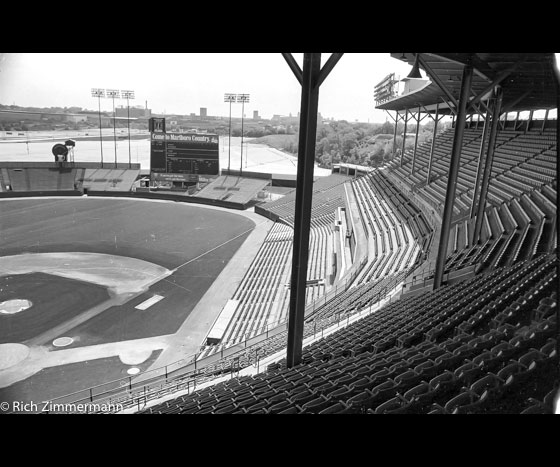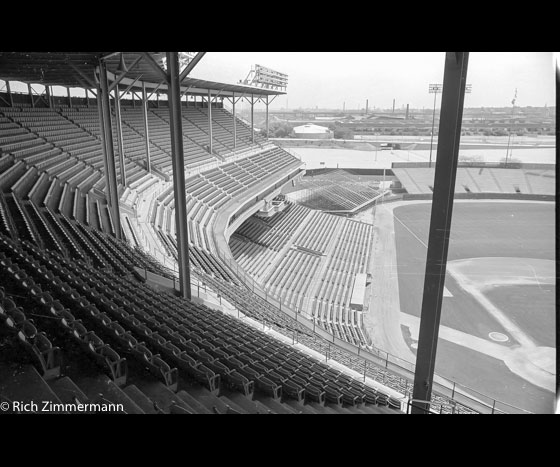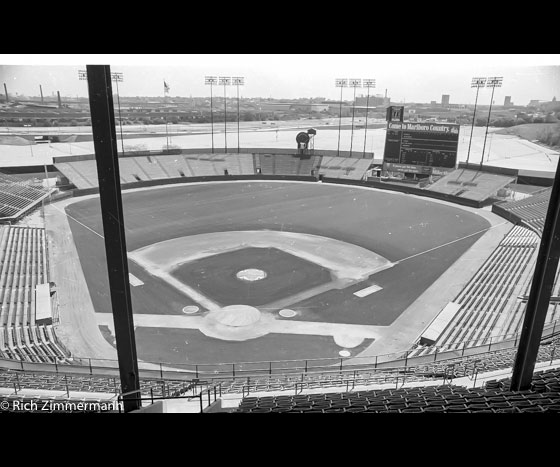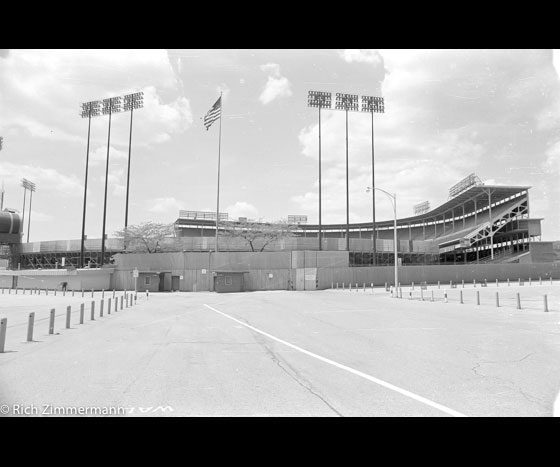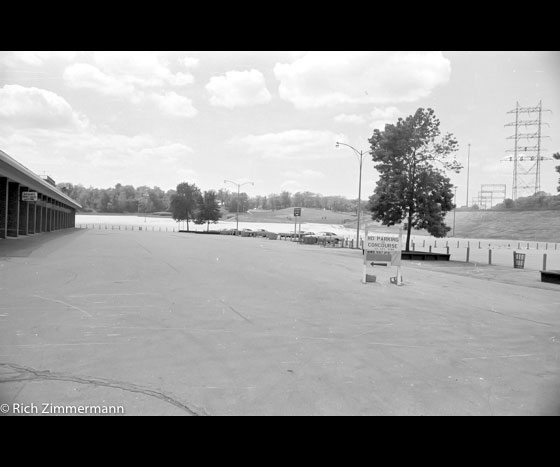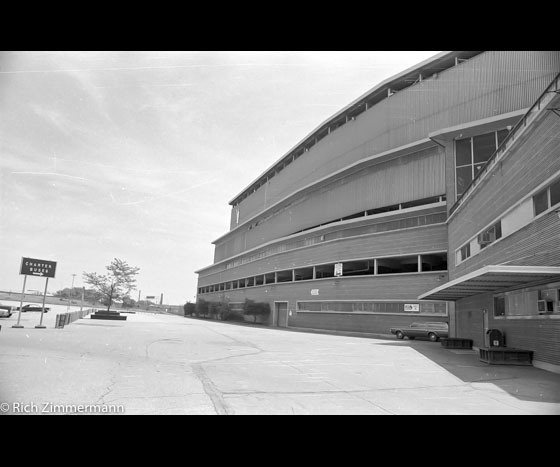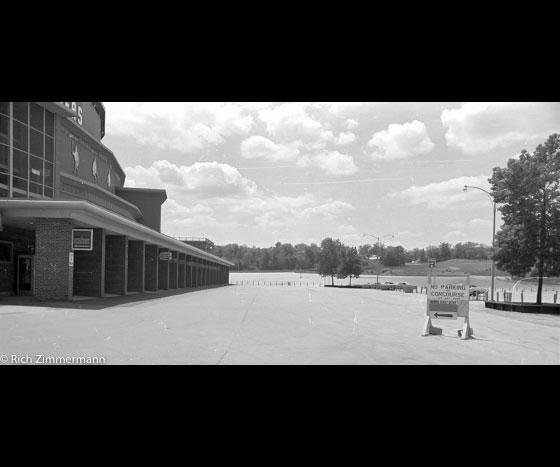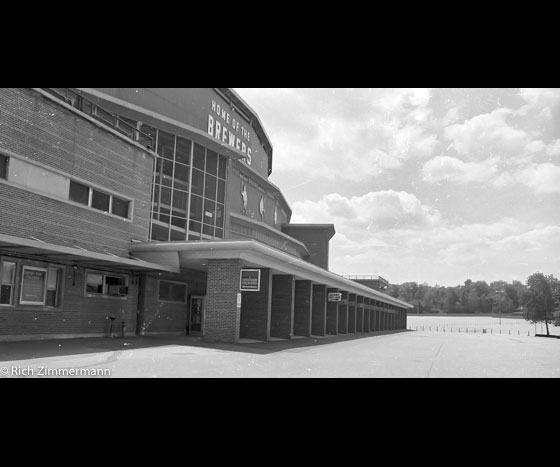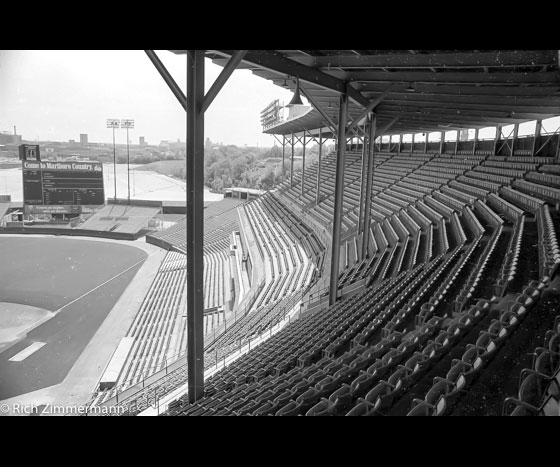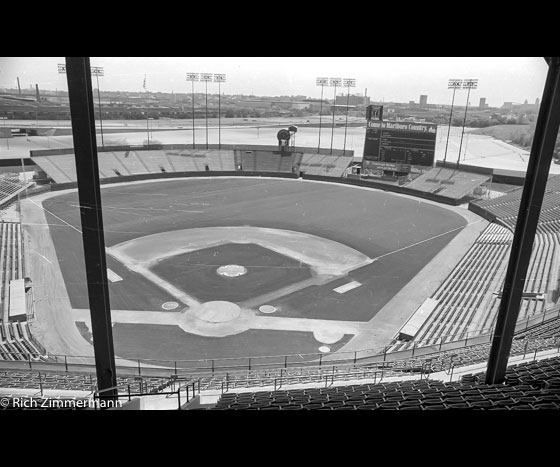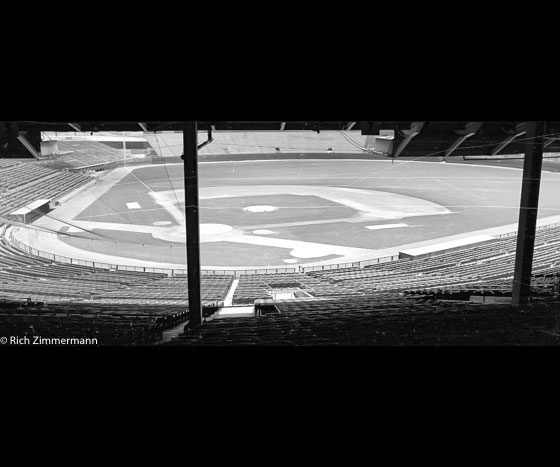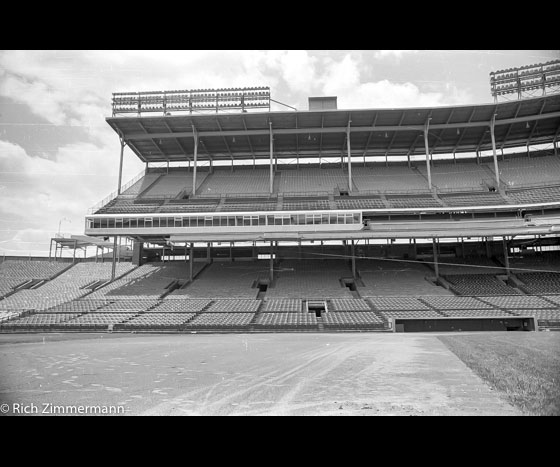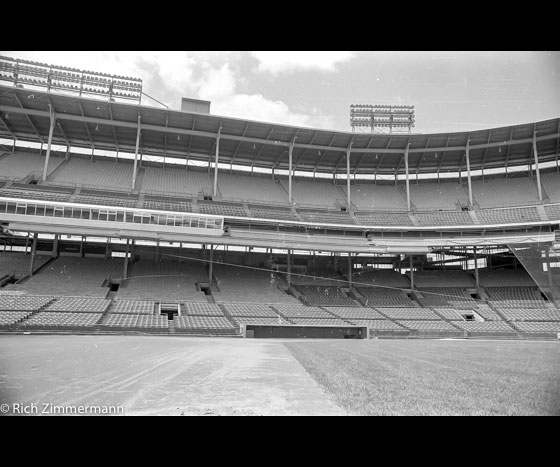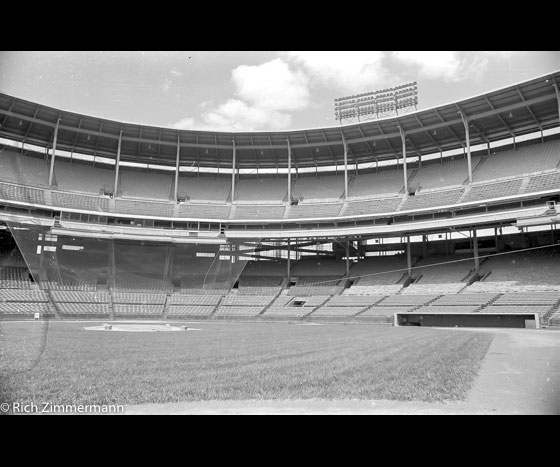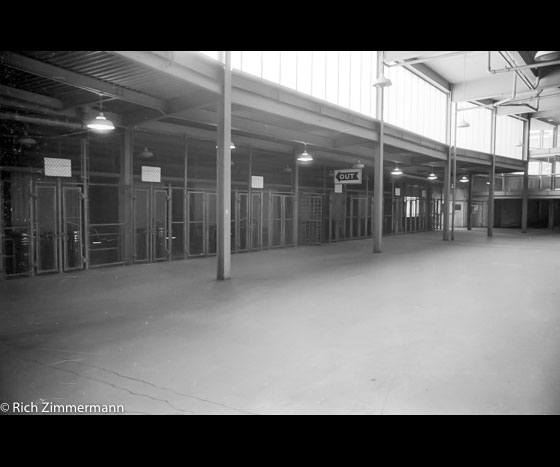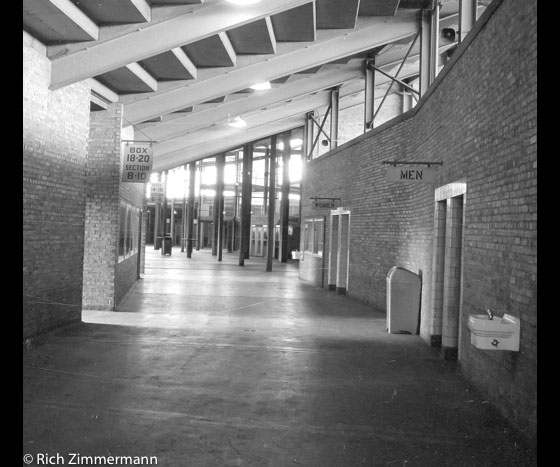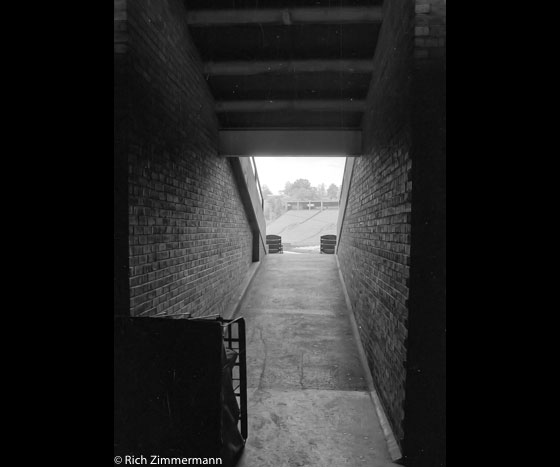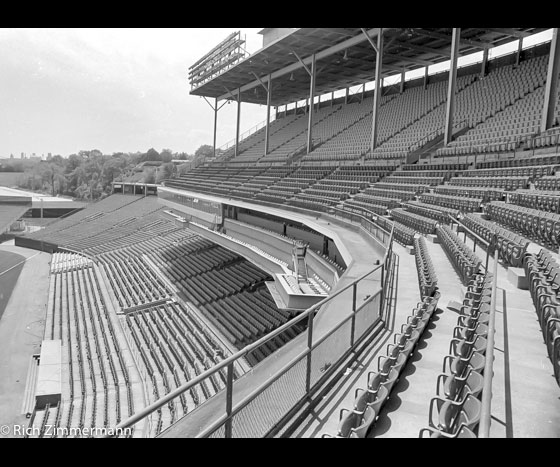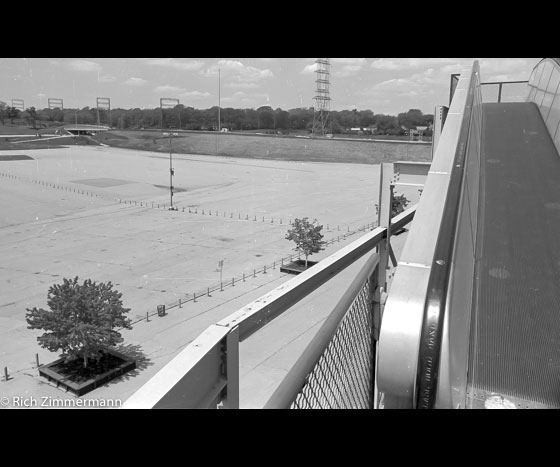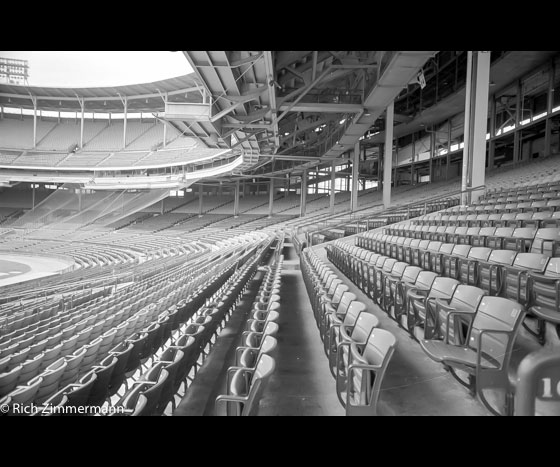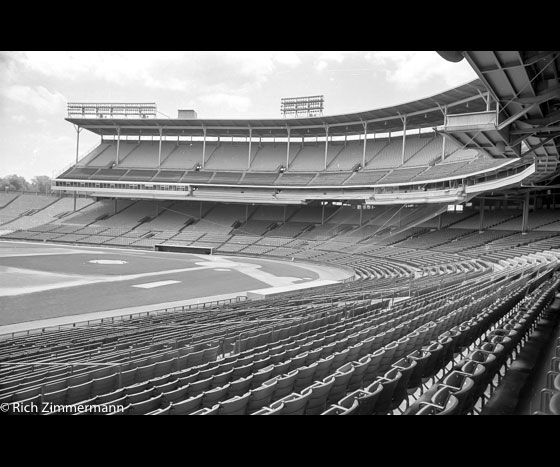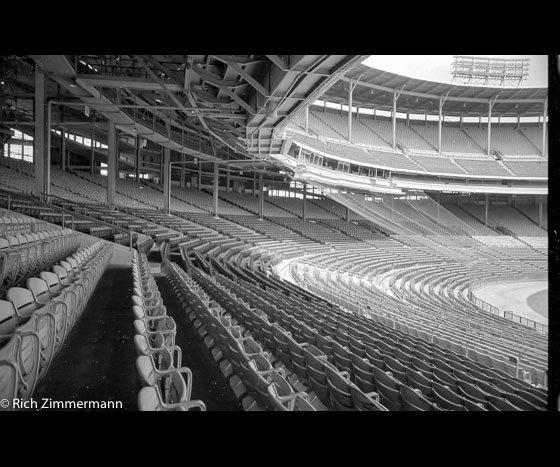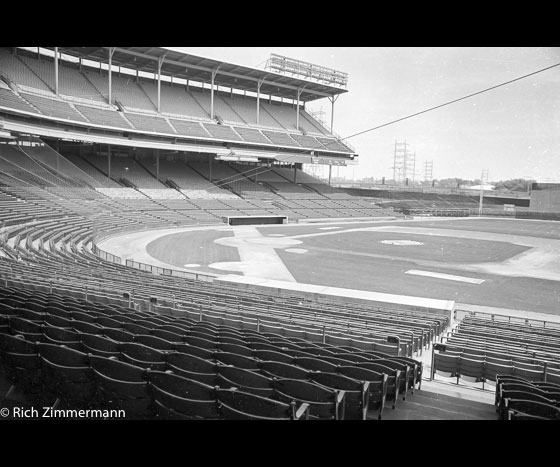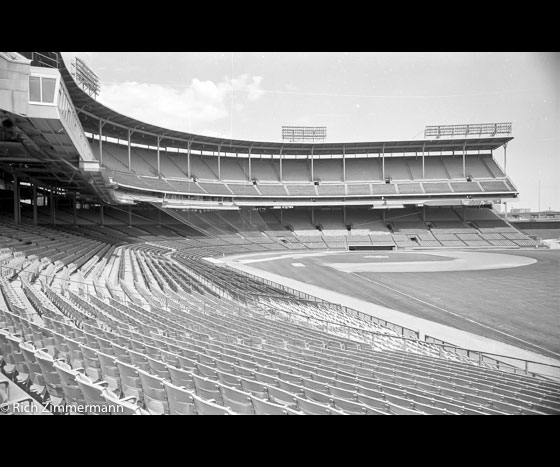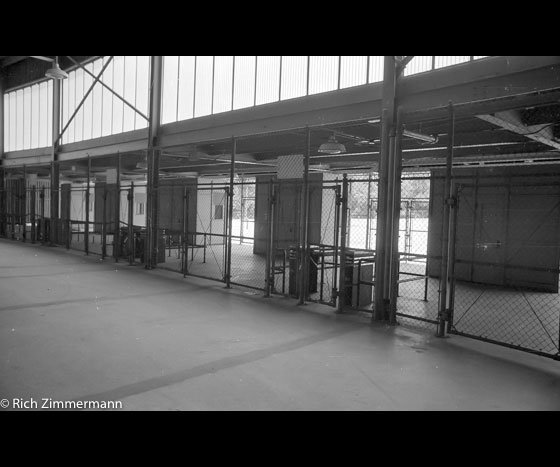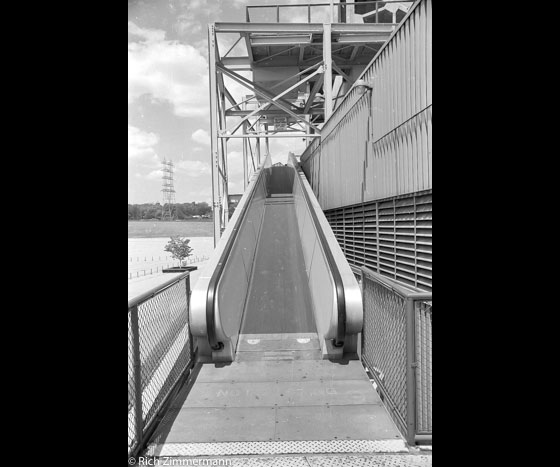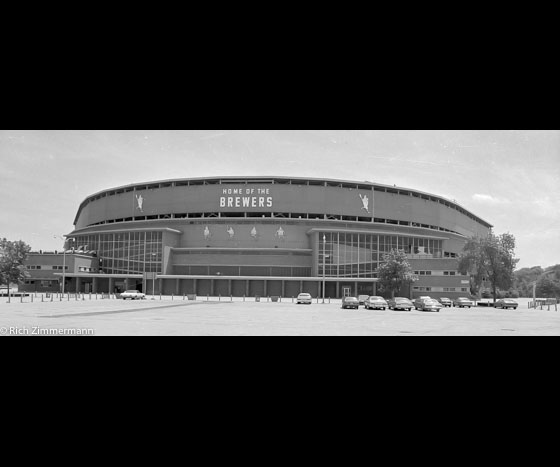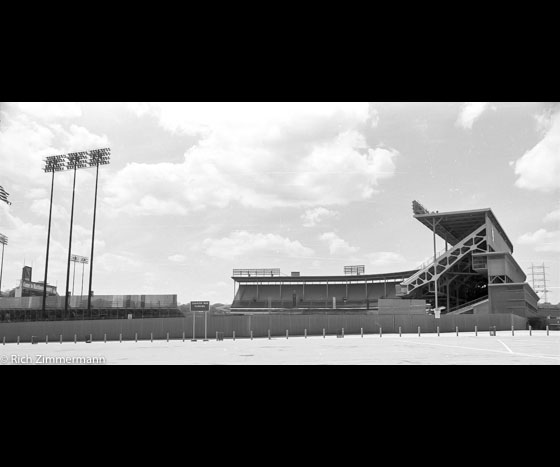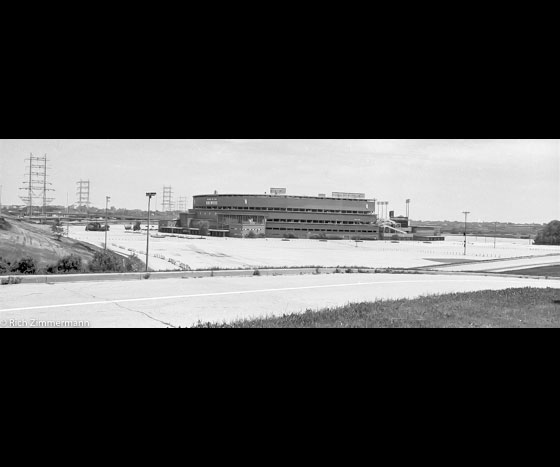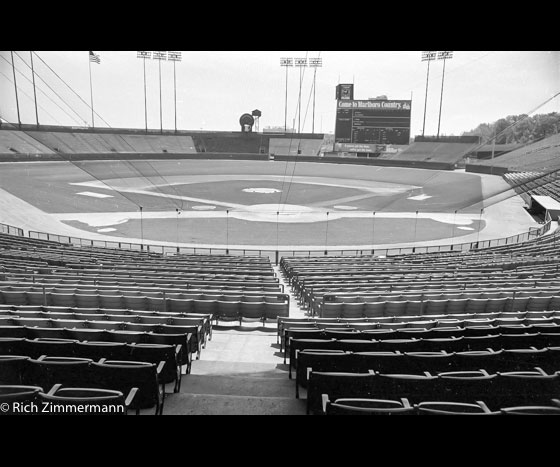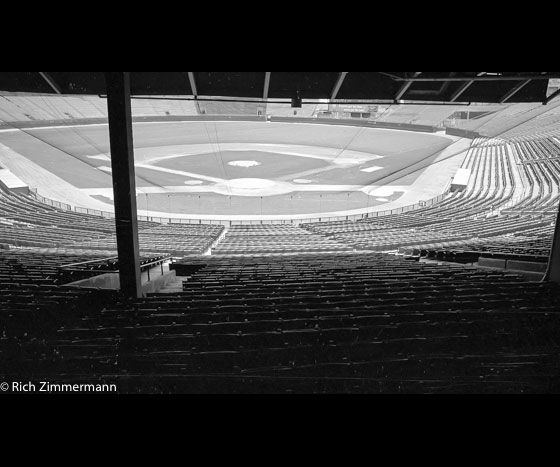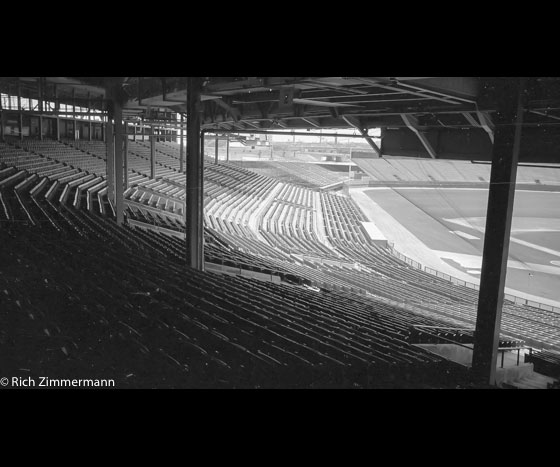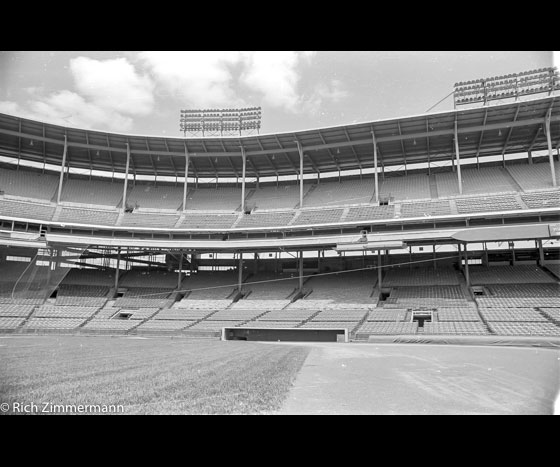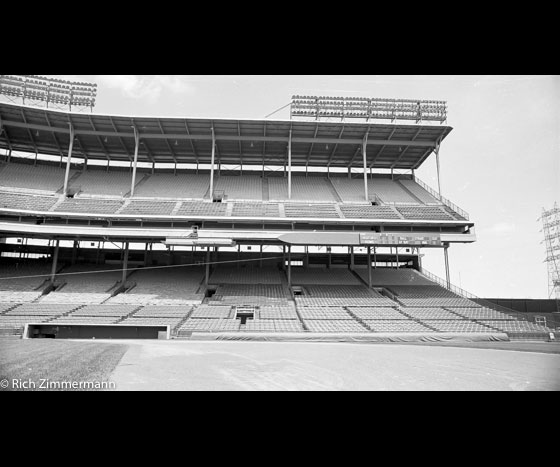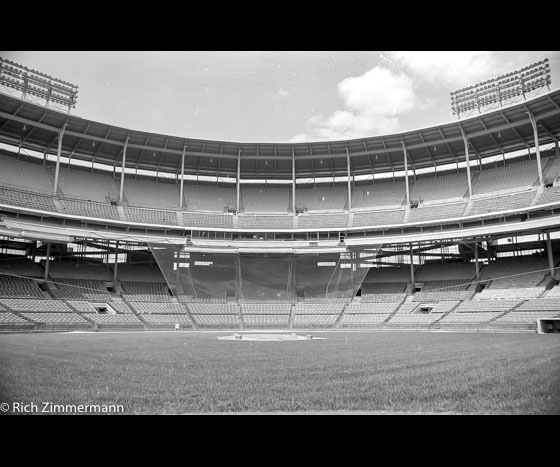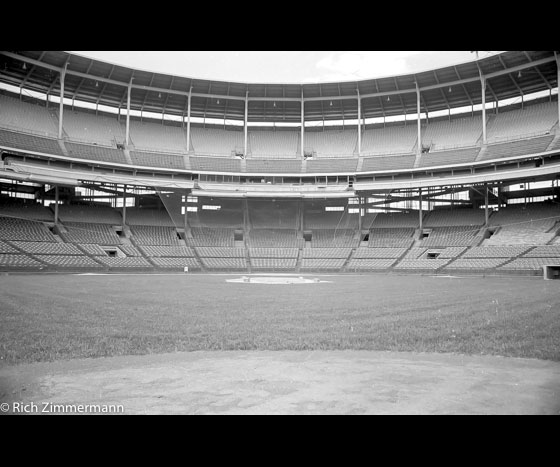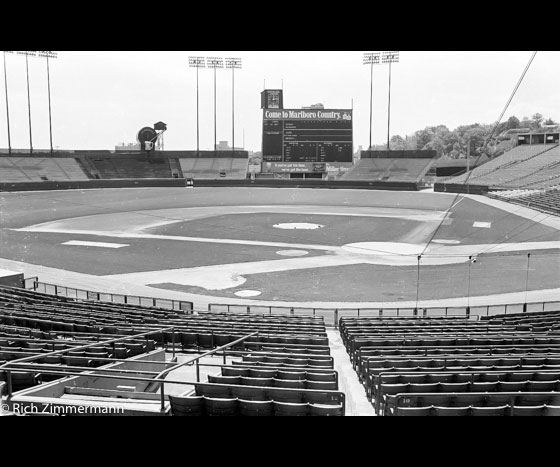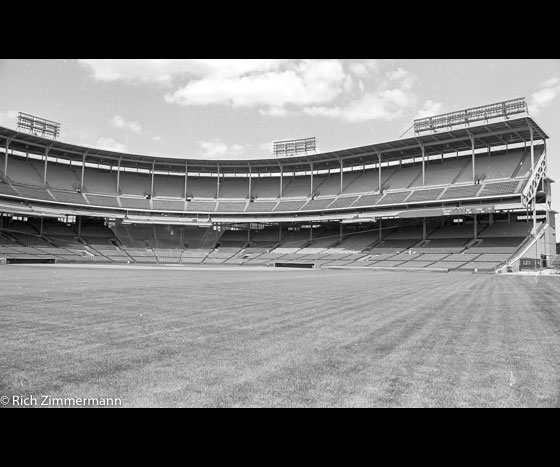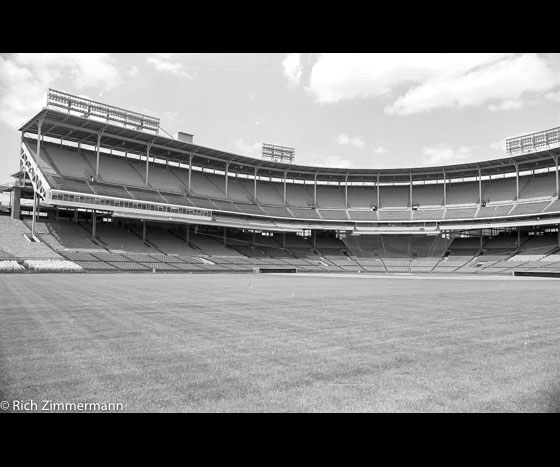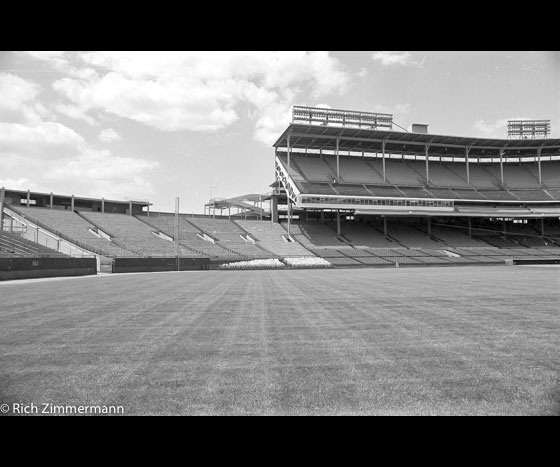 April 1, 2019
I'm a "Happy Boy"!! If you have never heard that tune, please Goggle or use You Tube to watch "Happy Boy" and The Beat Farmers. Listen to this old fun tune!! Miss you Dick Montana.
I am a happy boy because two of my photos of Roxy Music from 1975 were used in the induction ceremony for the Rock N Roll Hall of Fame last Friday night! Hopefully the photos will make it to the broadcast of the show on April 27th on HBO and you can see them. Love the clear electric violin of Eddie Jobson. Otherwise, just go to my website, Rock Category and find Roxy Music for all the photos.
Anyway, this blog is about my old friends and local band here in Milwaukee, Shortstuff. I am going to try to do some more blogs on the local bands that inspired me a lot in the 1970's. Shortstuff was one of those bands with the great Junior Brantley and Jim Liban. The lineup changed a bit through the years and this version was a favorite.
These pictures are from a show on 1-8-1972 at my high school in Whitefish Bay in the field house/gym when I was 17!
Check out the guys.
Have a great week.
Thanks,
Rich Zimmermann