February 22, 2021
This week we take a peak at Buddy Guy playing at Summerfest here in Milwaukee in 2009.
I've seen Buddy Guy play 3 times and he is classic bluesman who is so good!
He was born in 1936 and continues to play and tour.  Every January, he takes a break from touring the world and just plays at his club, Buddy Guy's Legends, in Chicago.
Buddy has influenced so many people but a couple major artists are Eric Clapton, Keith Richards and Jeff Beck.
Born in Louisiana he came up to Chicago in 1957 and tried to get his music going in the right direction, which is the blues. A lot of people didn't care for his music because it had supposedly too much of a rock influence. They would say that it was a bit too harsh.
His big voice has helped him in his solo career. Before going solo he was getting experience with Muddy Waters and the Chicago club scene.
In 1958, a guitar competition in Chicago with Otis Rush and Magic Sam gave him his first record contract for winning the competition. Buddy can play guitar with the best of them and win.
Keith Richards and the Rolling Stones love to tour with Buddy and have even come to his club in Chicago to play with him.
Jeff Beck and Buddy have become very good friends and have played together on a few Buddy Guy records.
Enjoy a look at Buddy Guy at Summerfest in 2009 when he brought a great band as usual. The other guitar player you will see is Ric "Jazz Guitar" Hall who can spin is guitar 360 degrees while playing! The only other person I've seen do that is Billy Gibbons of Z Z Top.
Thanks,
Rich Zimmermann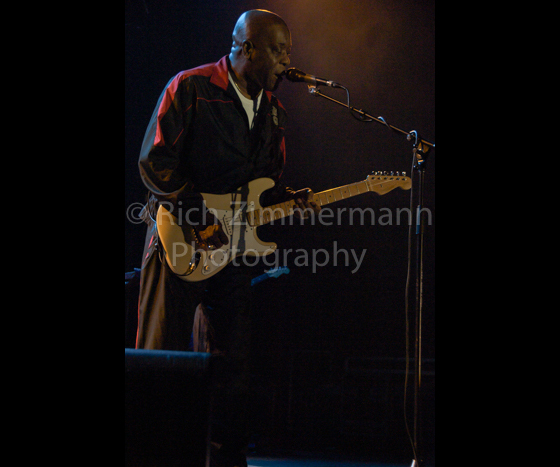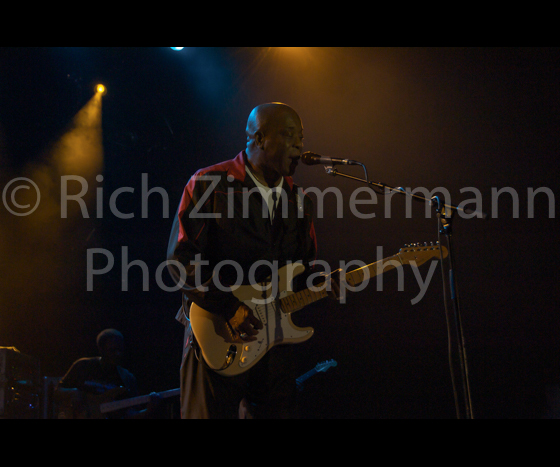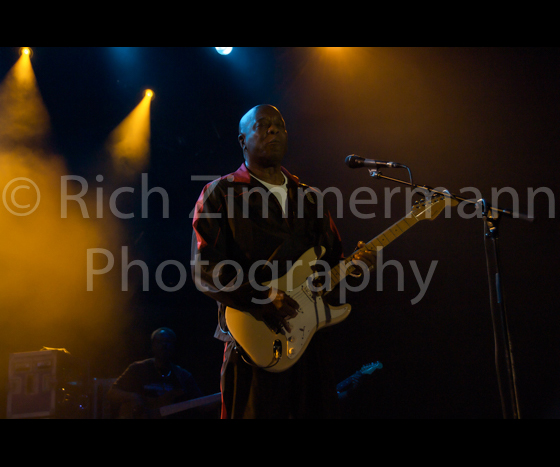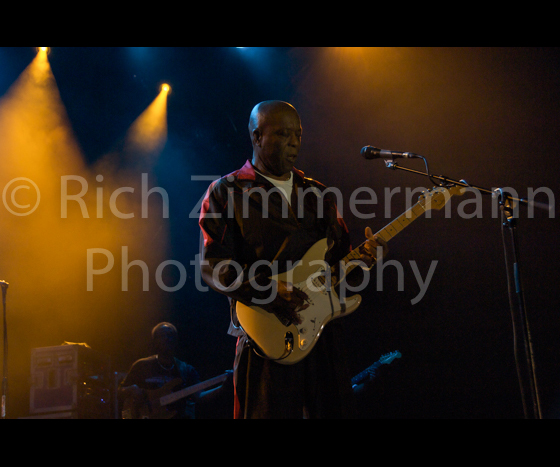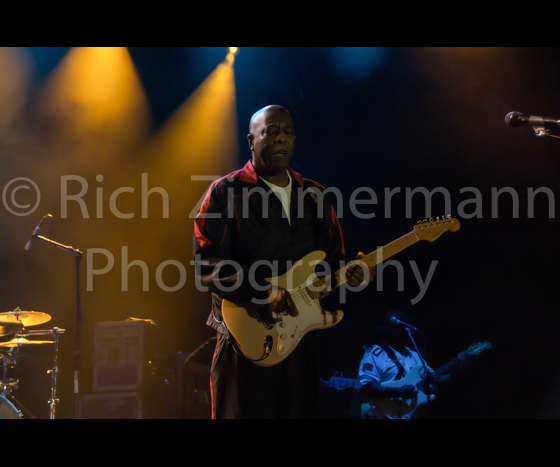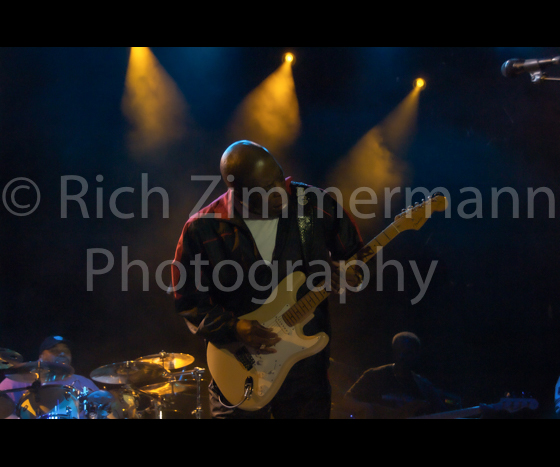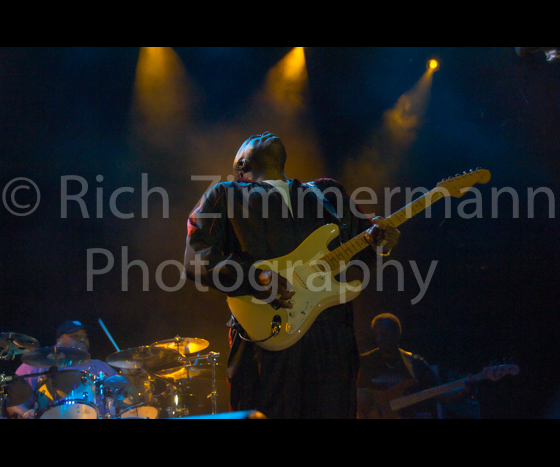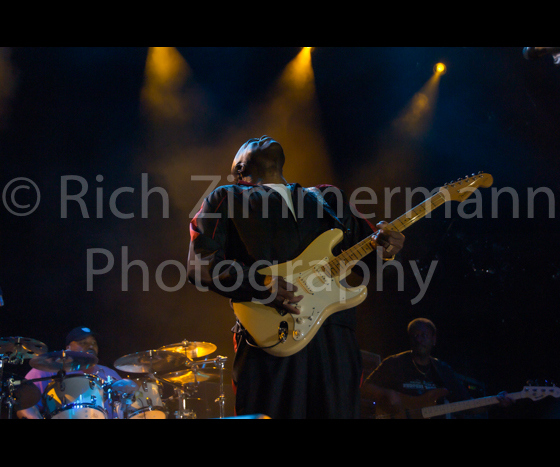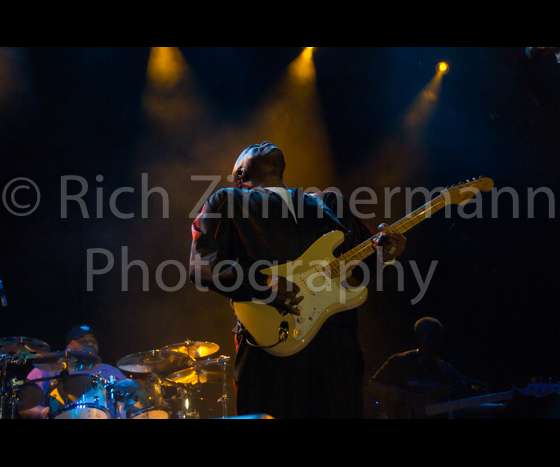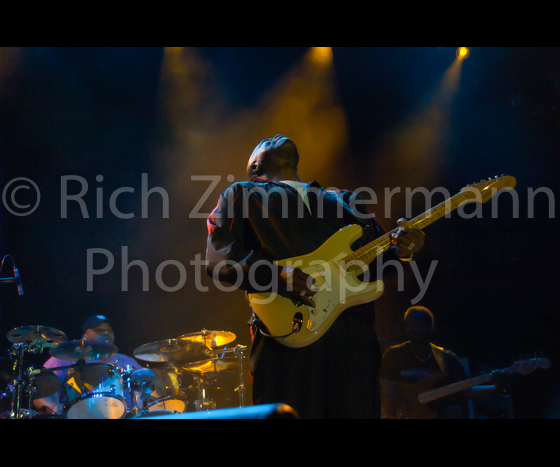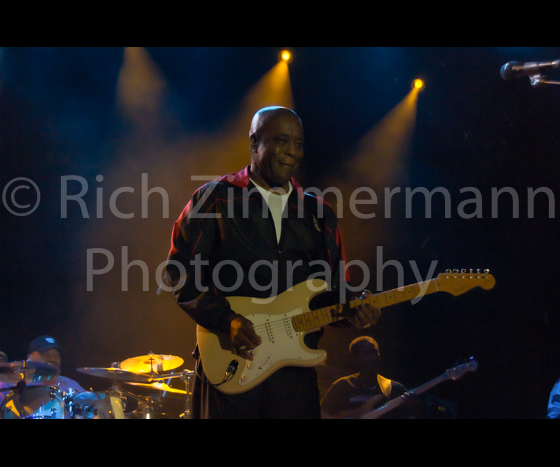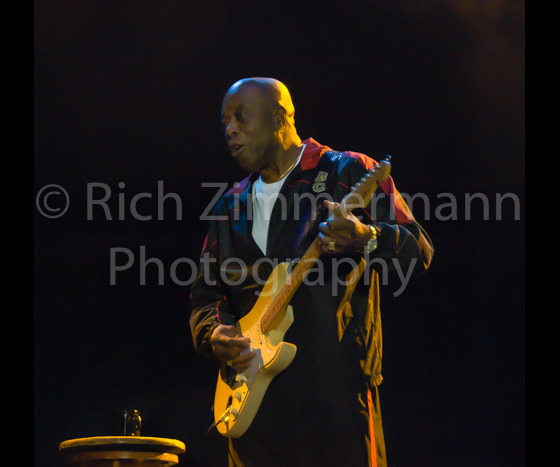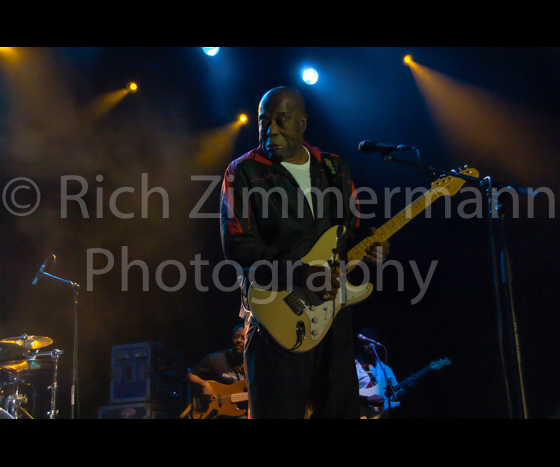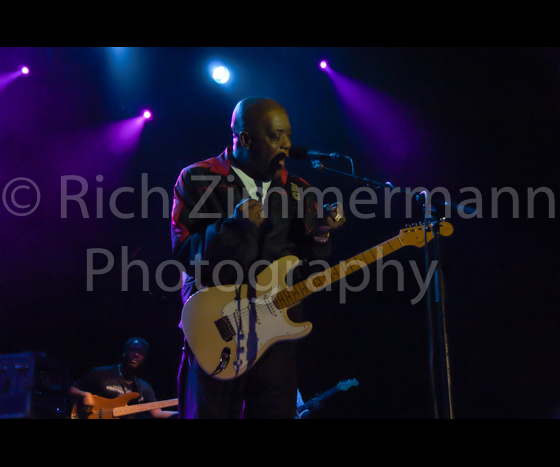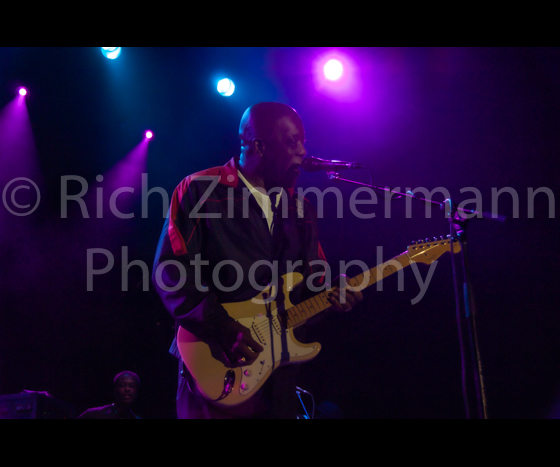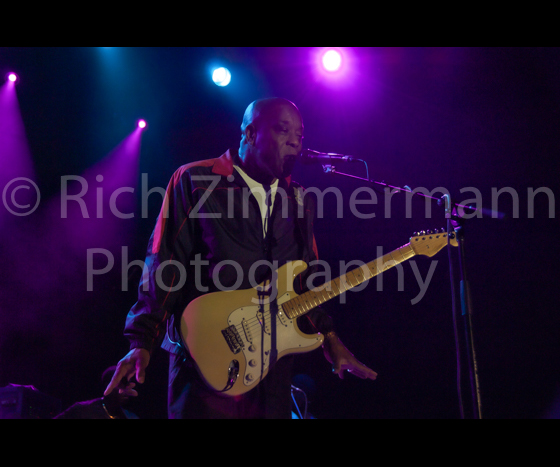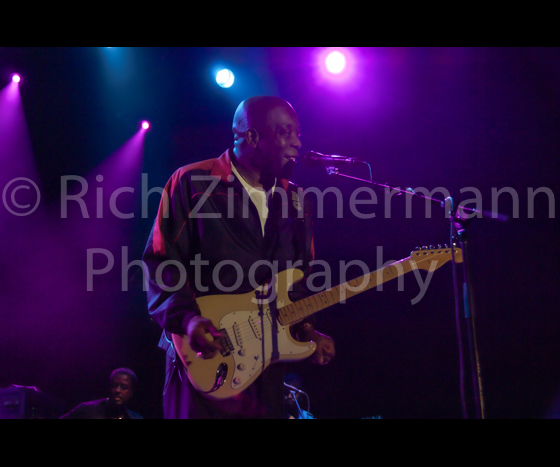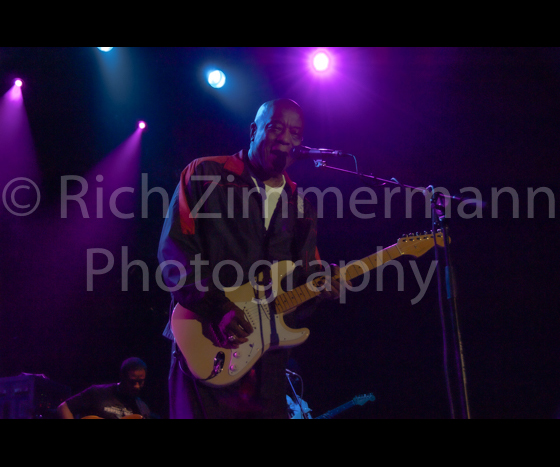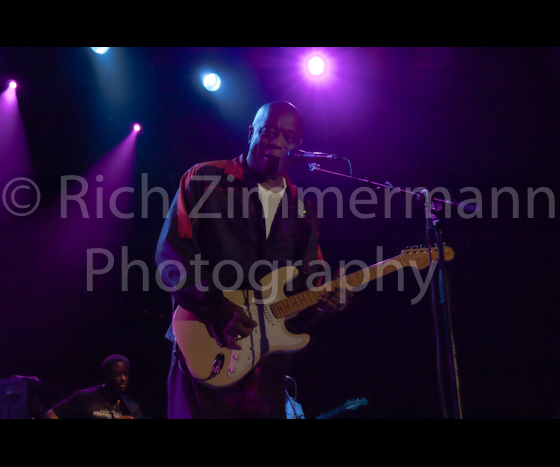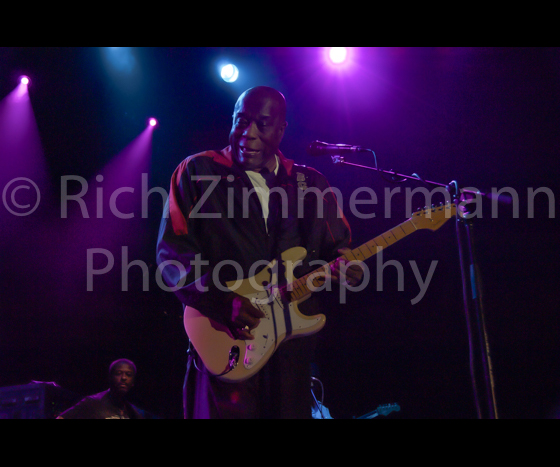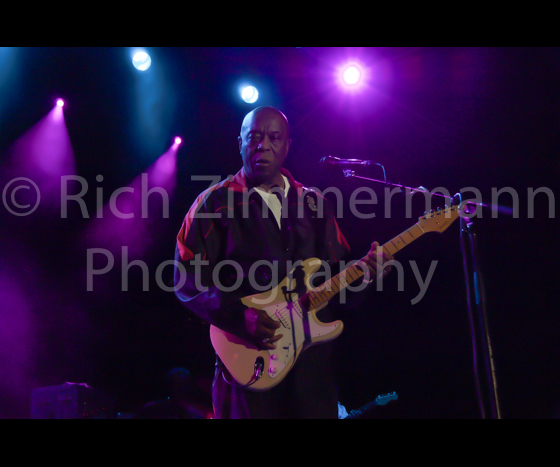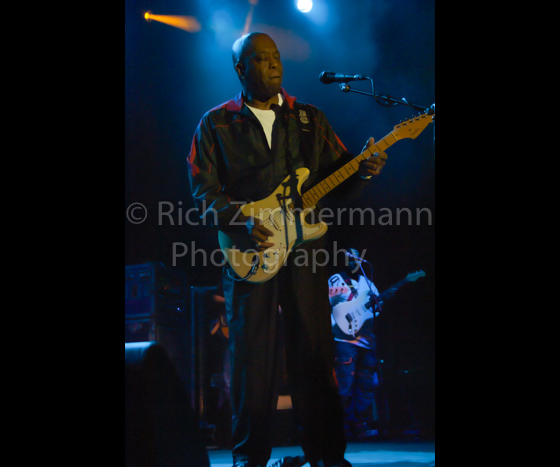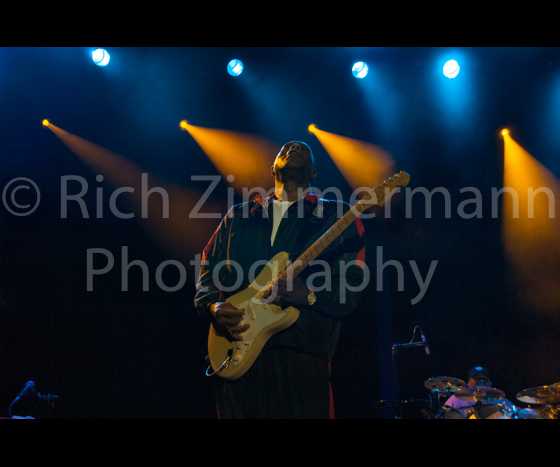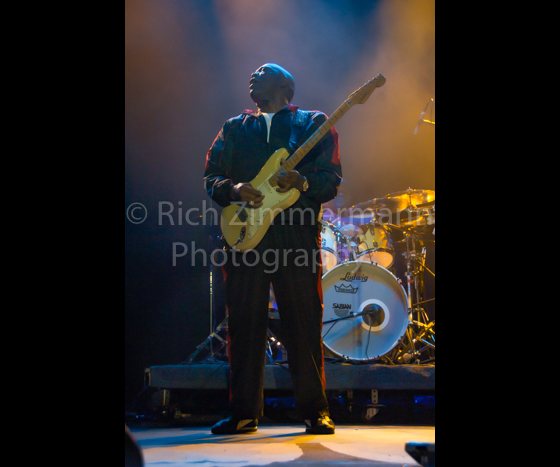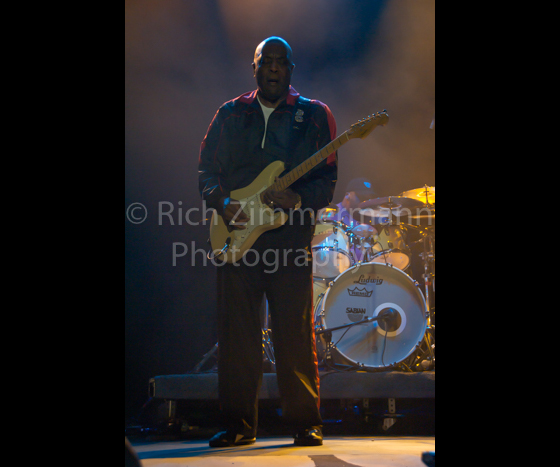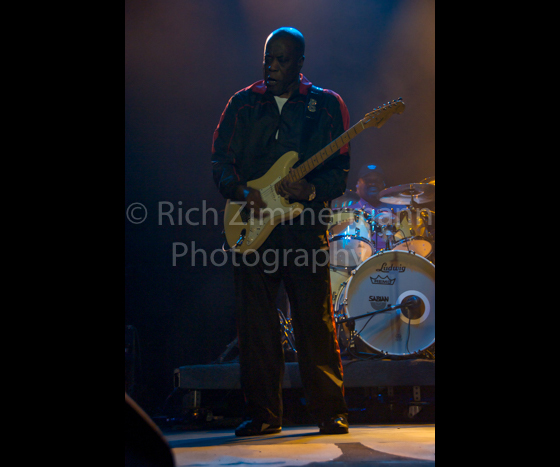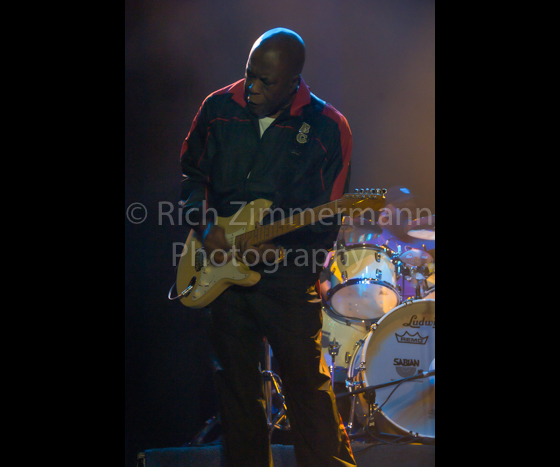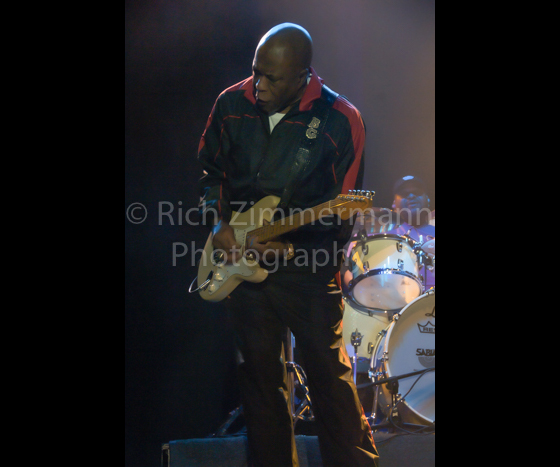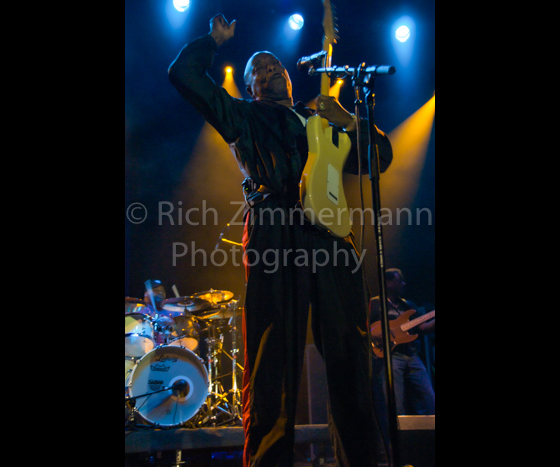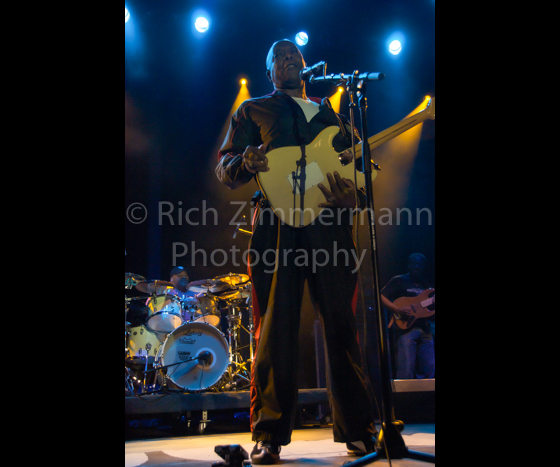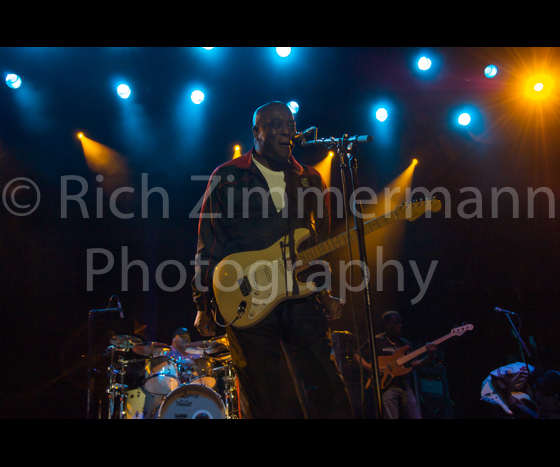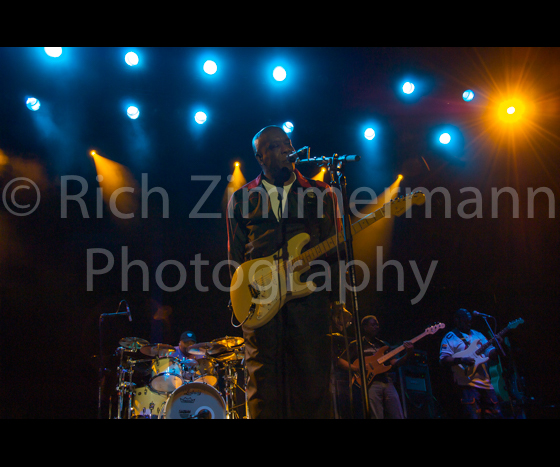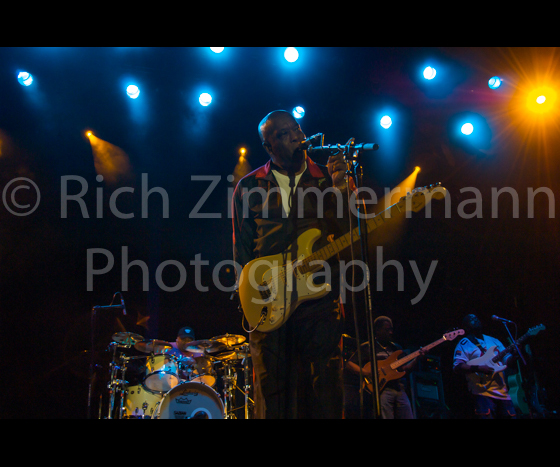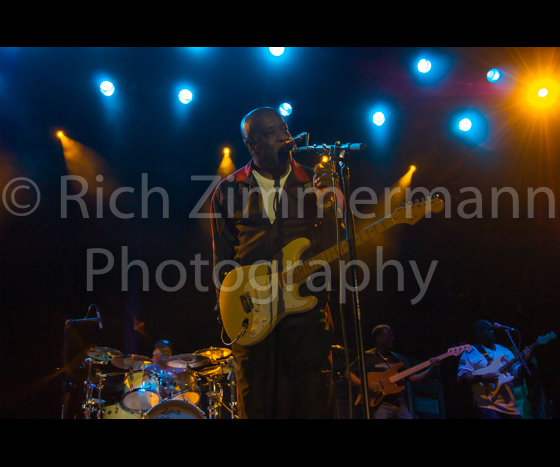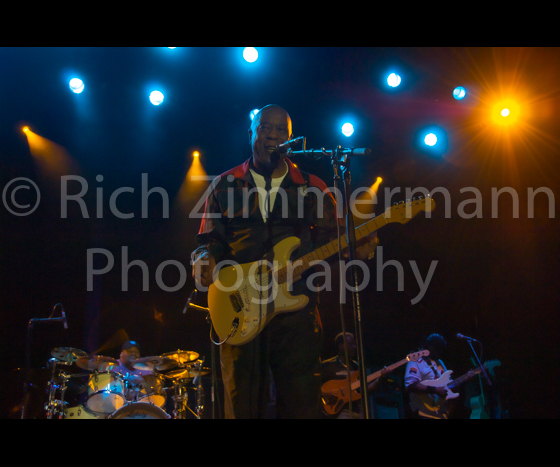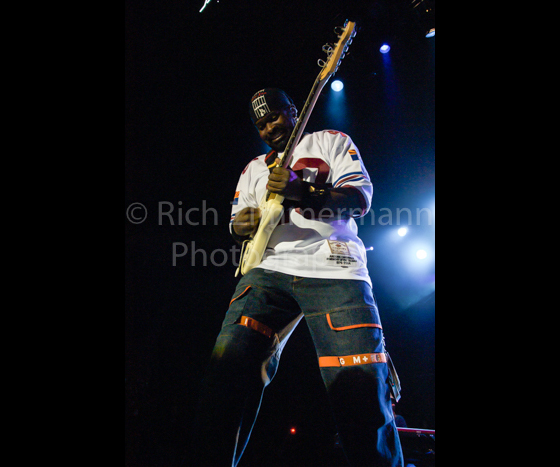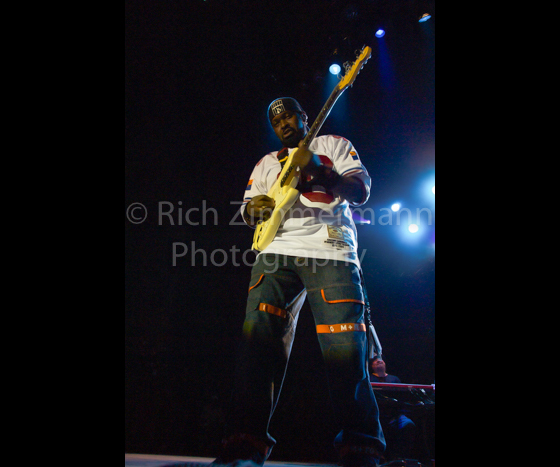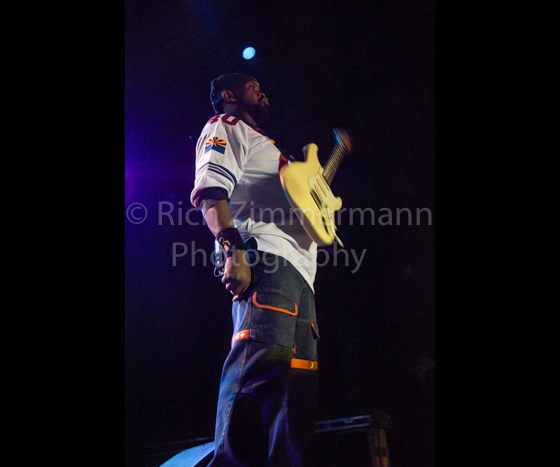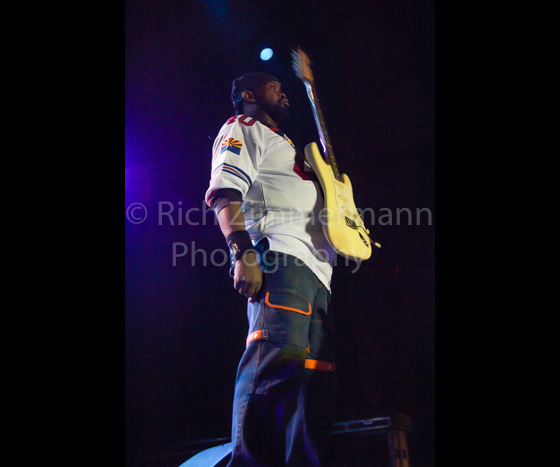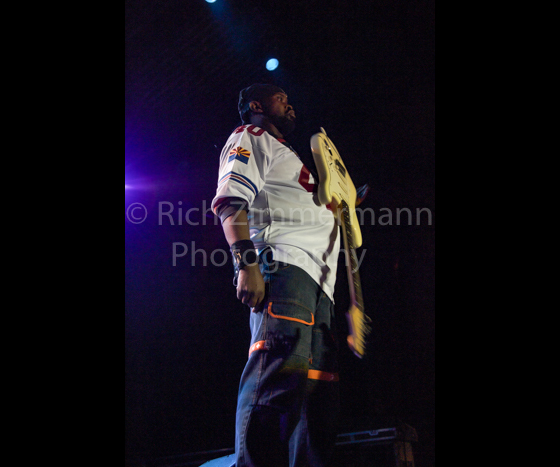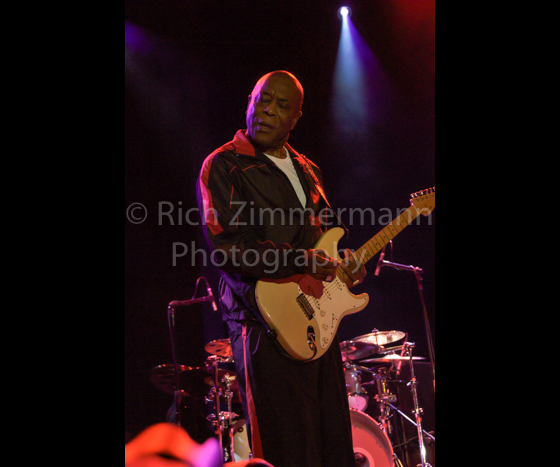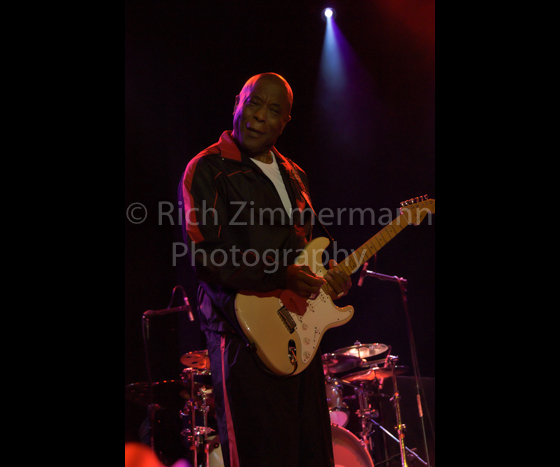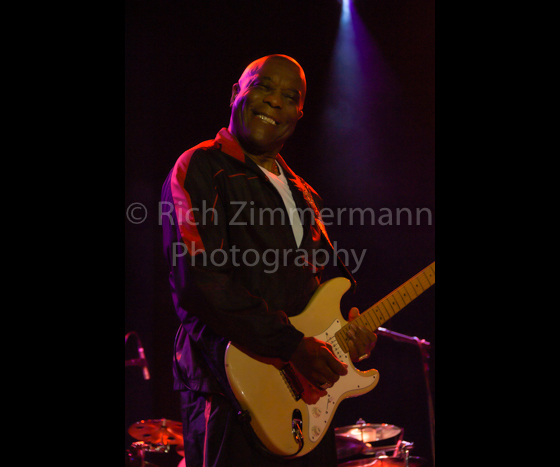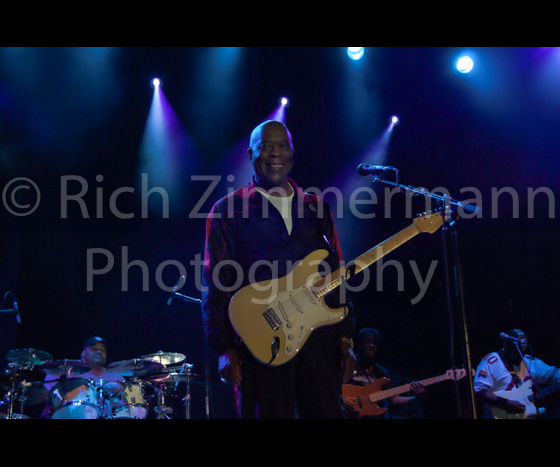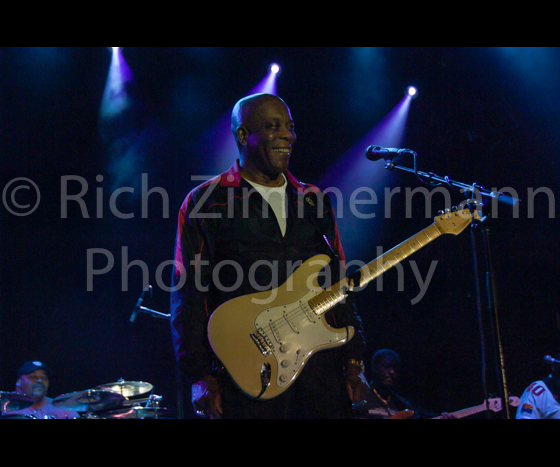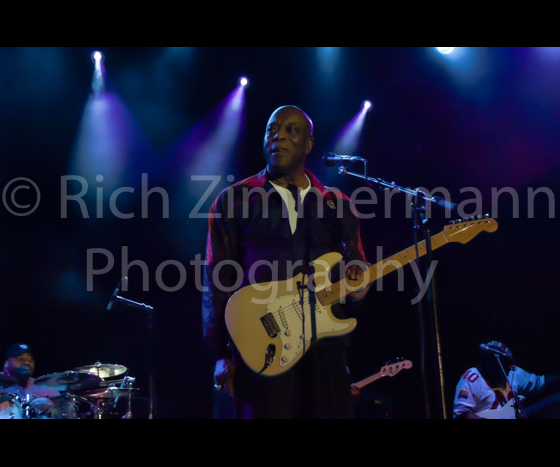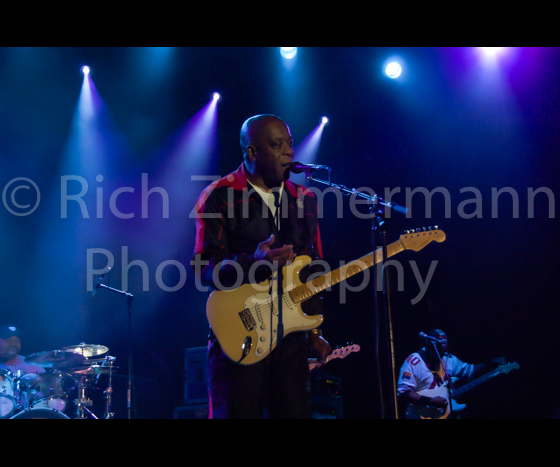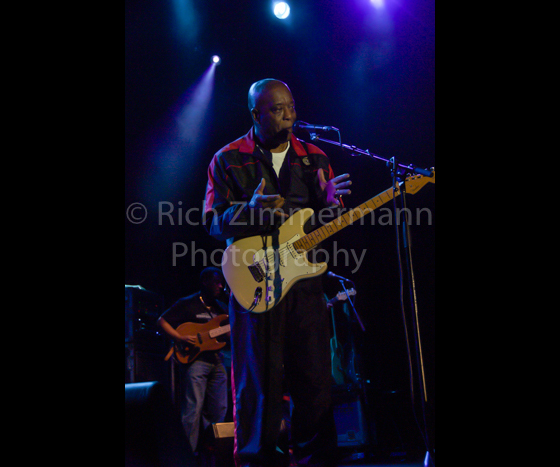 February 8, 2021
After doing last week's blog on race car driver Tiago Monteiro, I thought that maybe we should look at the whole race and the rest of the racers!
On August 3, 2003 at Road America, we got to see the race that almost didn't happen. Thanks to Mario Andretti's negotiating skills, we had a race. It almost didn't happen and without Mario's help, we would not have had that crazy race.
It was even called the Mario Andretti Grand Prix and it was a fun weekend with the exception of all the rain!
After the first lap the race was red flagged for twenty minutes. The second red flag came out for two hours and forty minutes on lap seven. After the restart the race got to lap 11 and multiple accidents happened involving Paul Tracy, Michel Jourdain Jr., Darren Manning and Roberto Moreno.
The race got going again but it was now starting to get dark. The scheduled race of 60 laps was shortened to 34 with Bruno Junqueira winning and Sebastian Bourdais coming in second. It was a great day for the Newman/Haas team and it's two drivers.
It was one of those races you just can't forget. I won't forget the race because at the second red flag crash, a little piece of Rudolfo Lavin's rear wing landed right next to me!! It is now signed and in my race room.
Enjoy some photos of the weekend and be safe.
Thanks,
Rich ZImmermann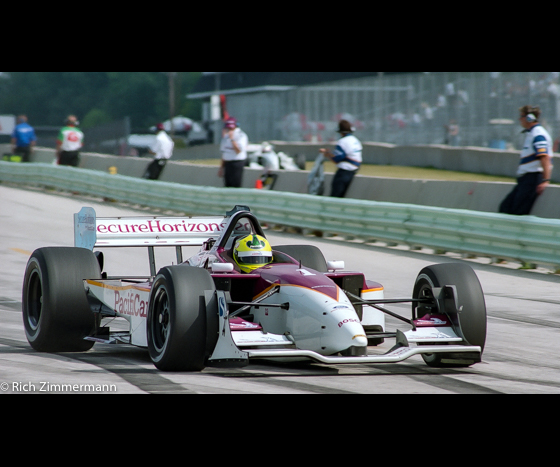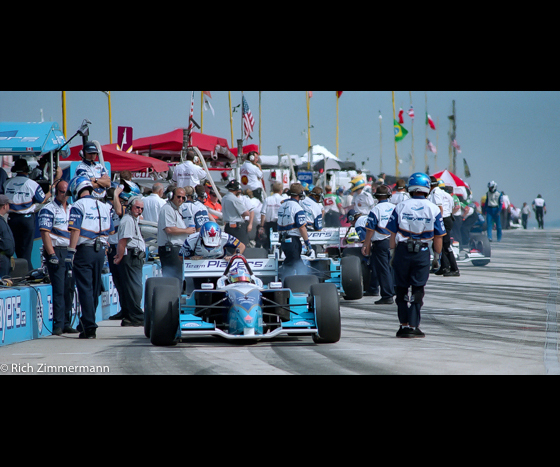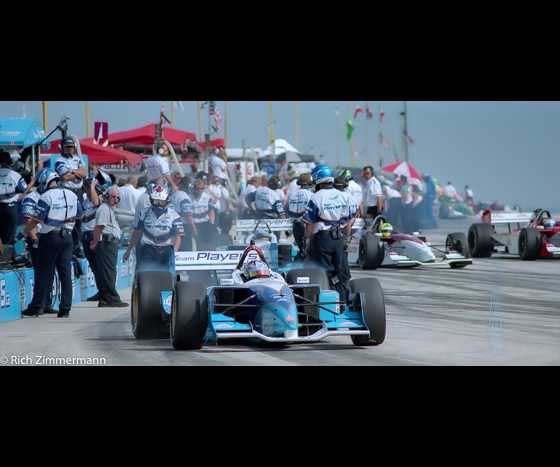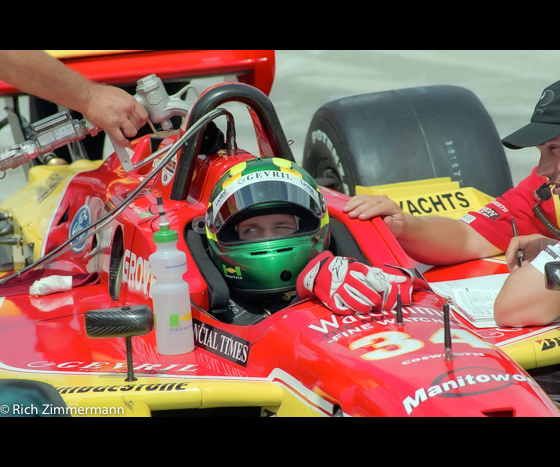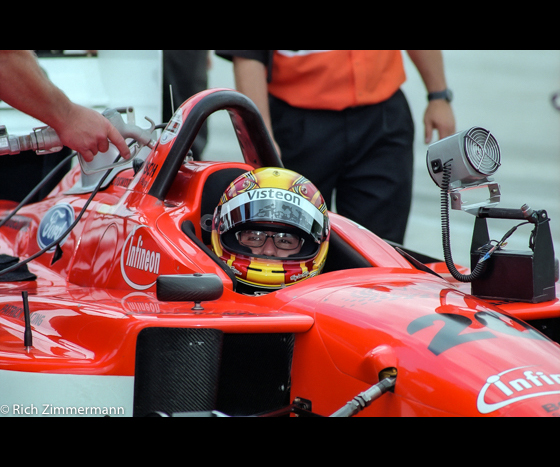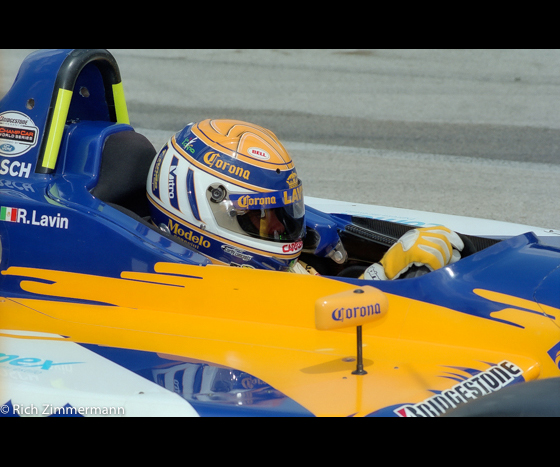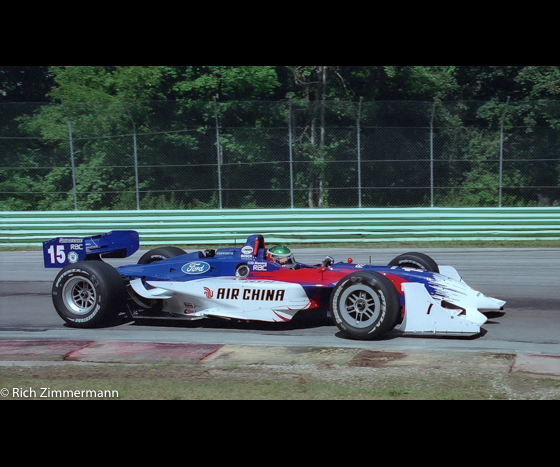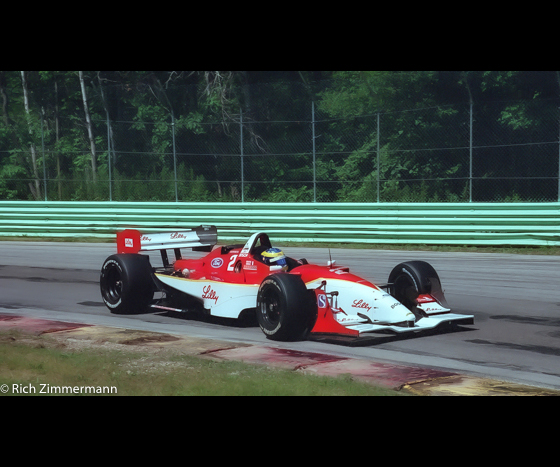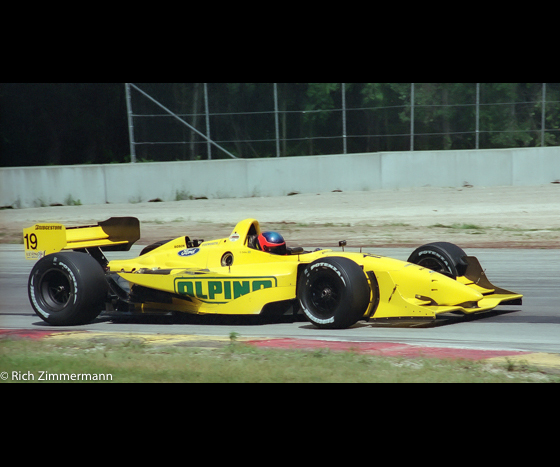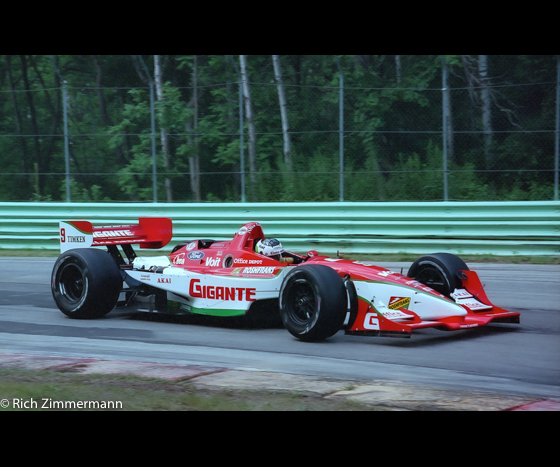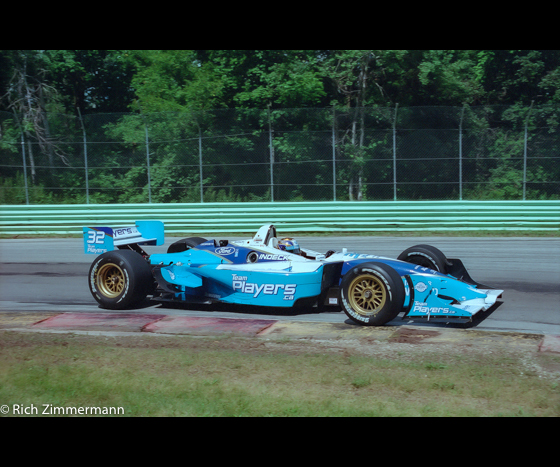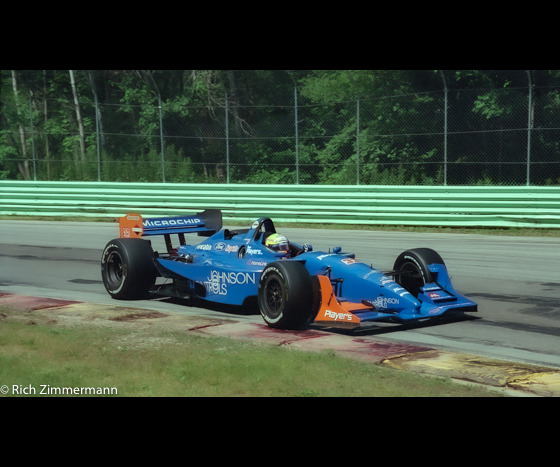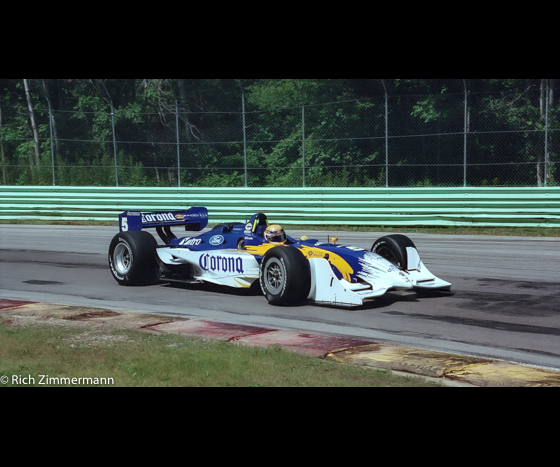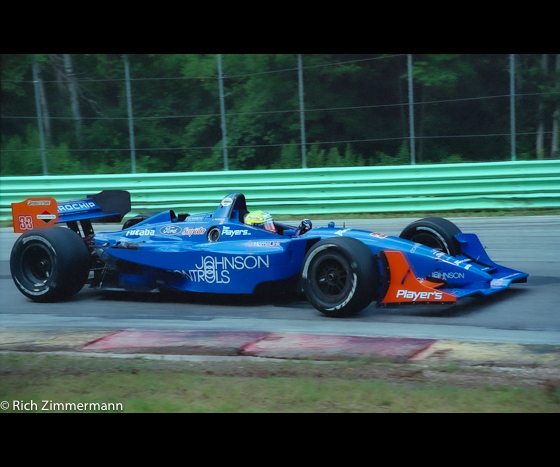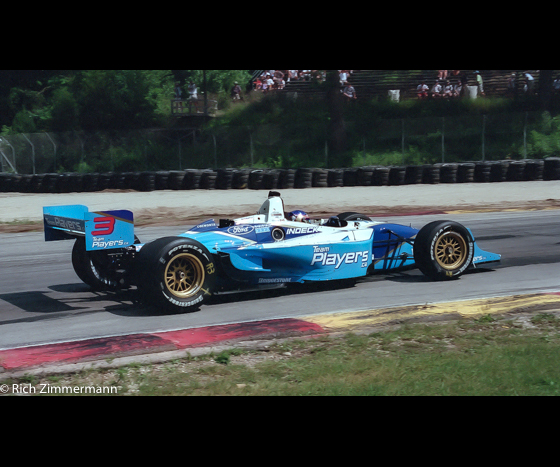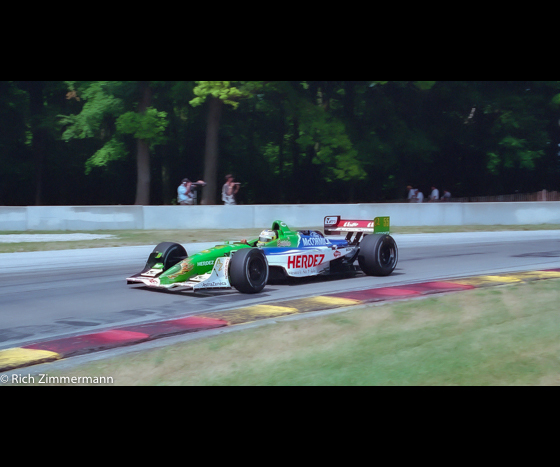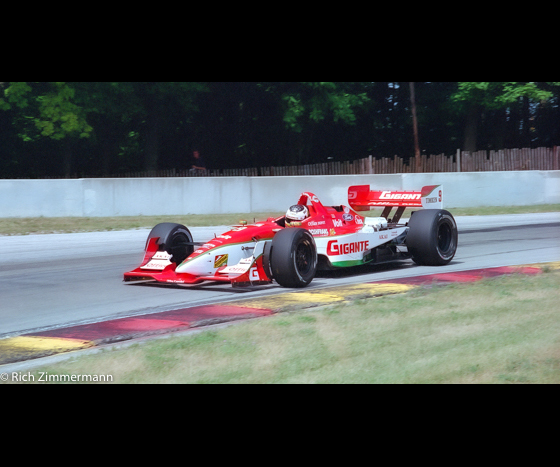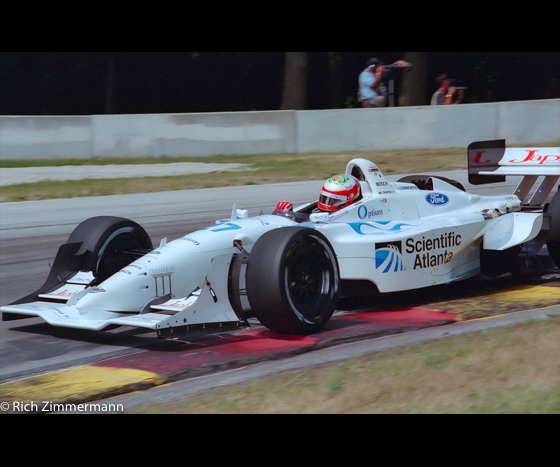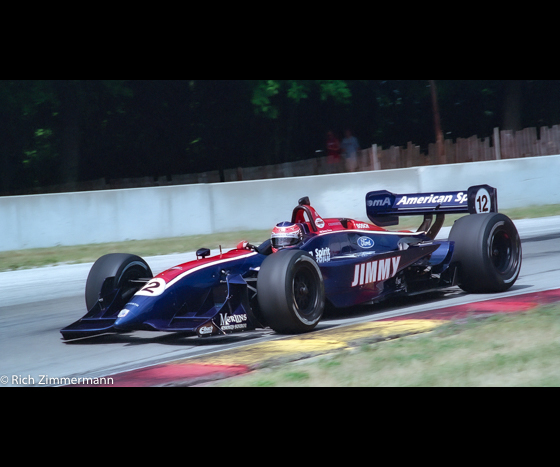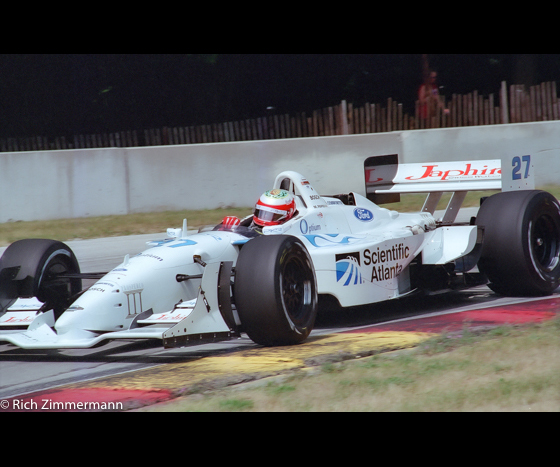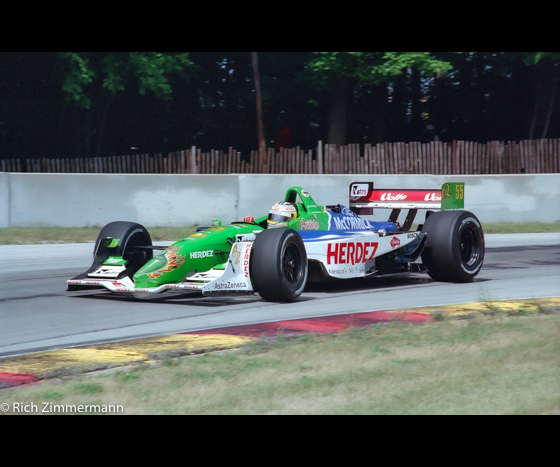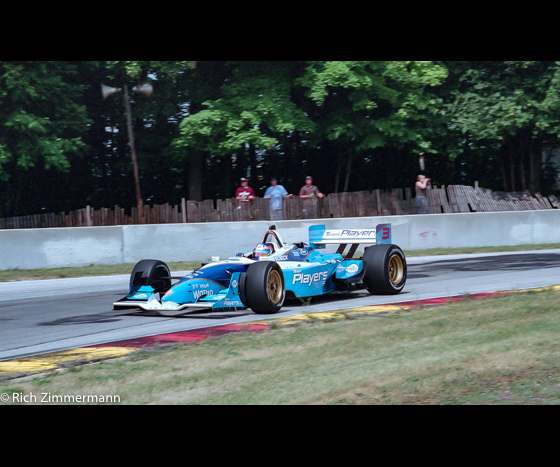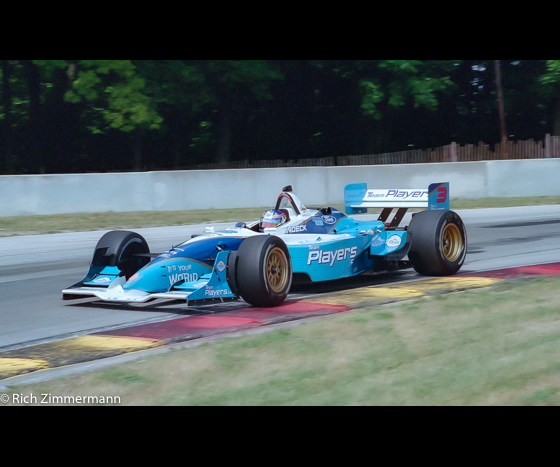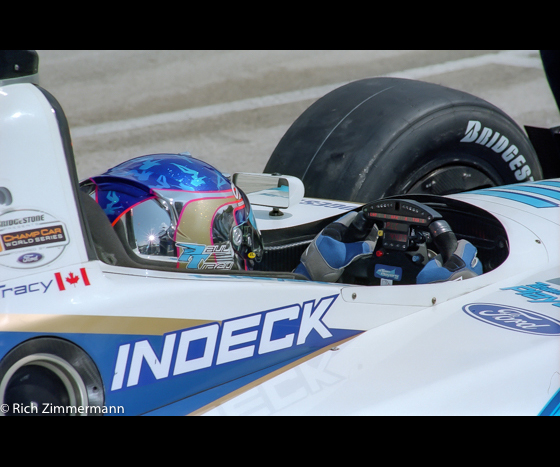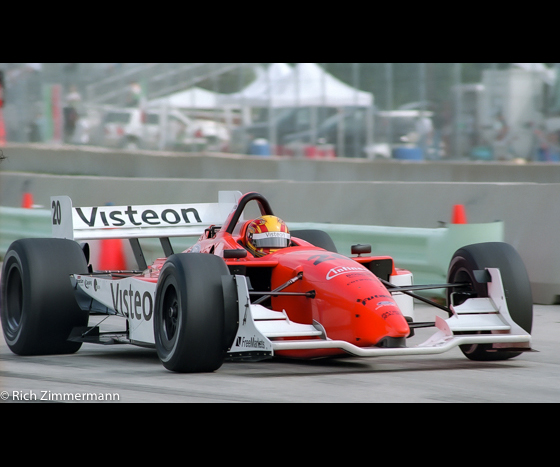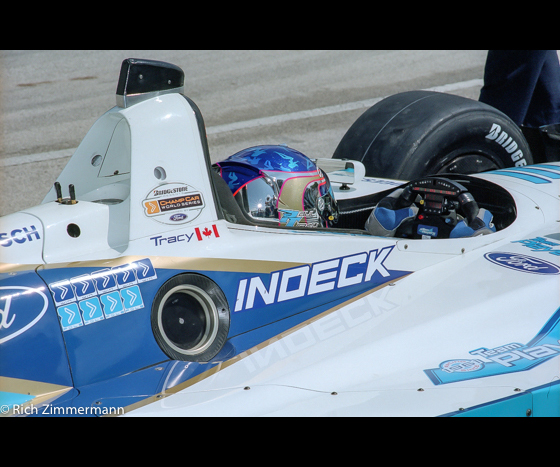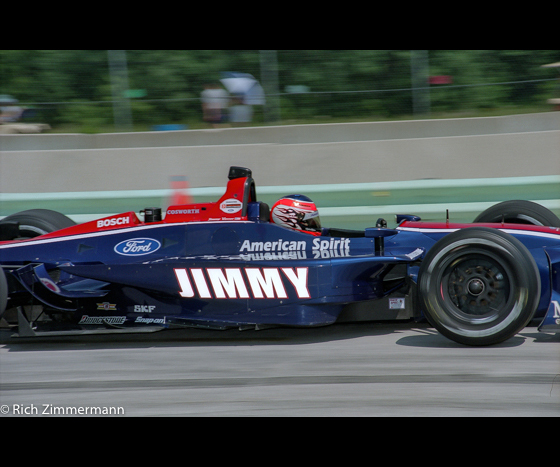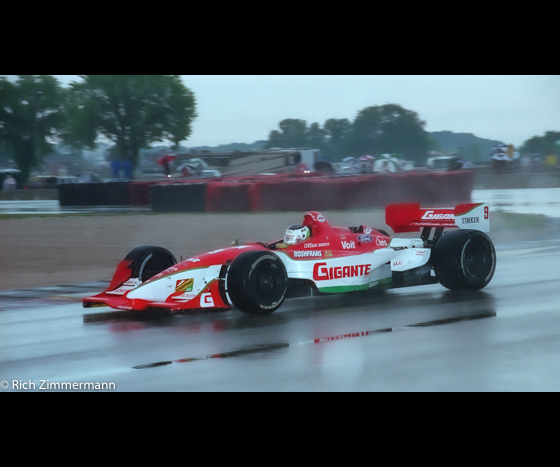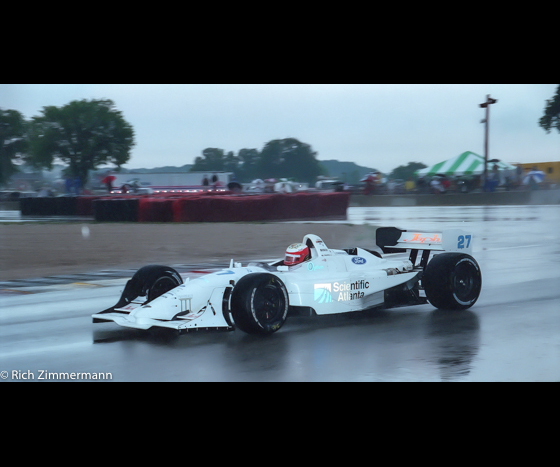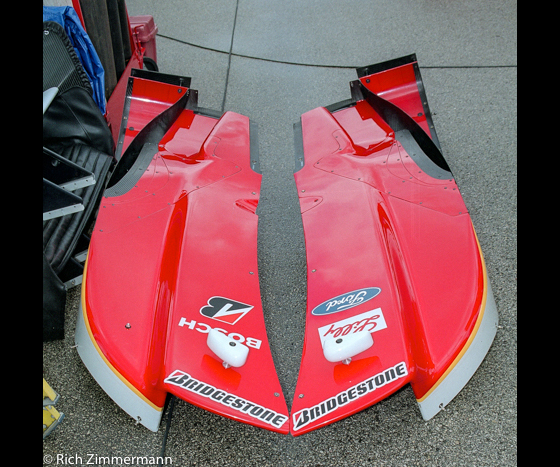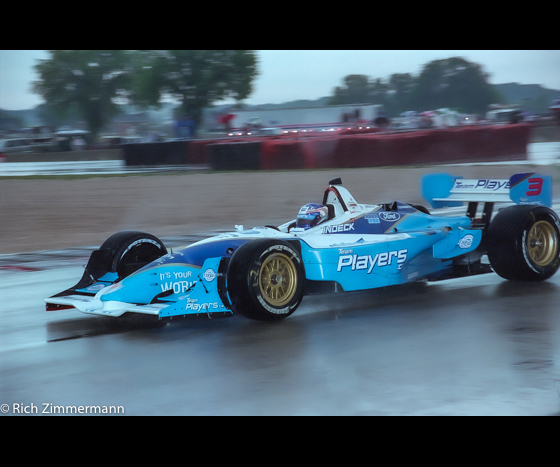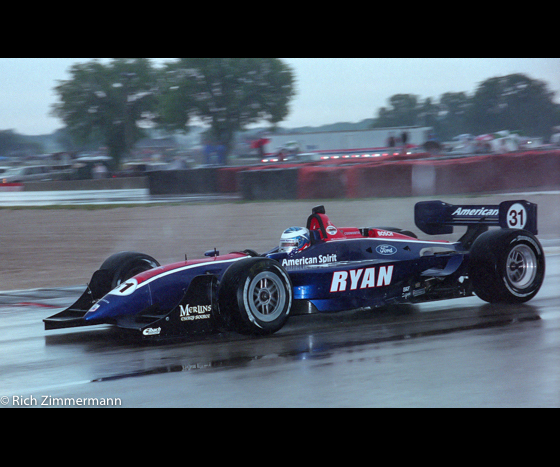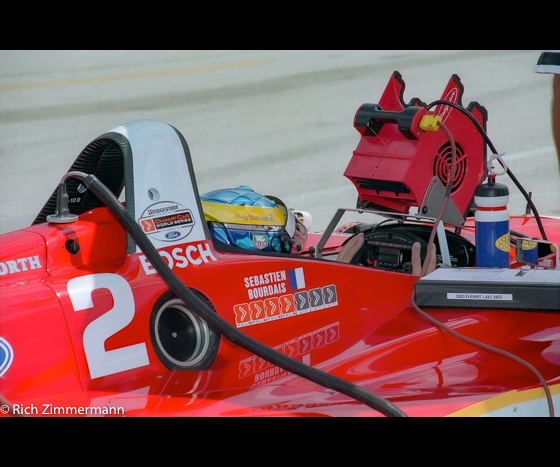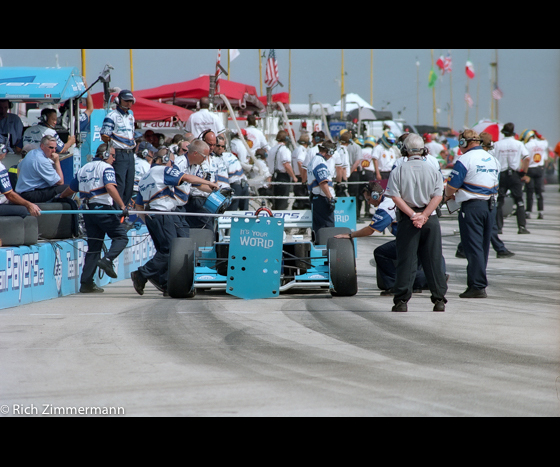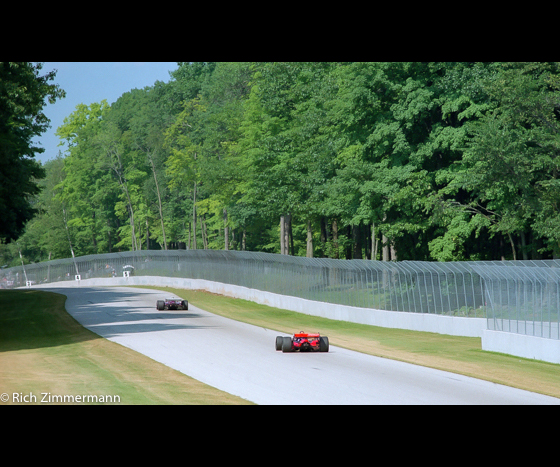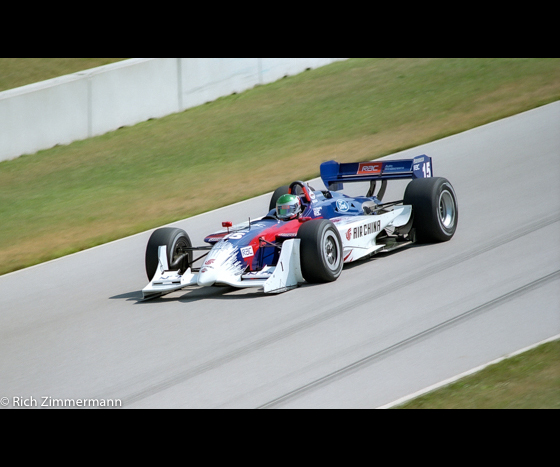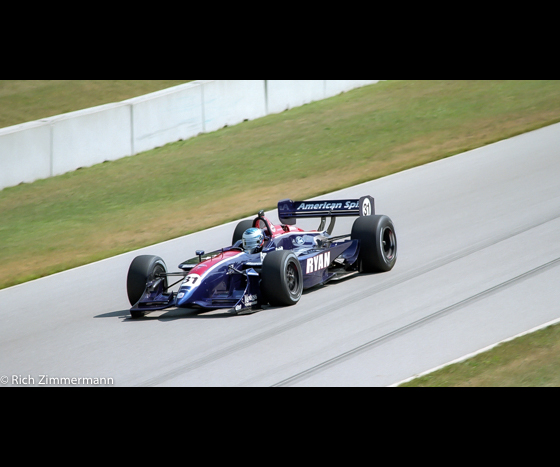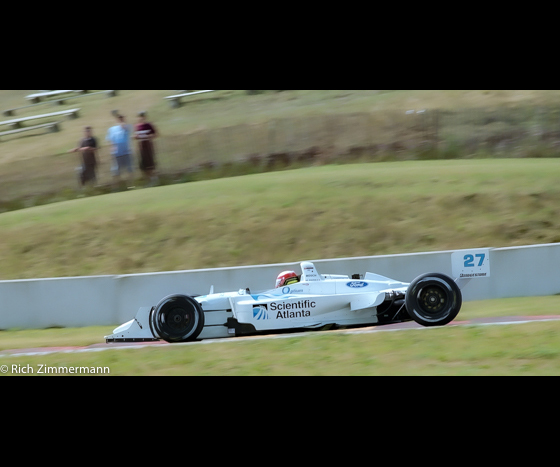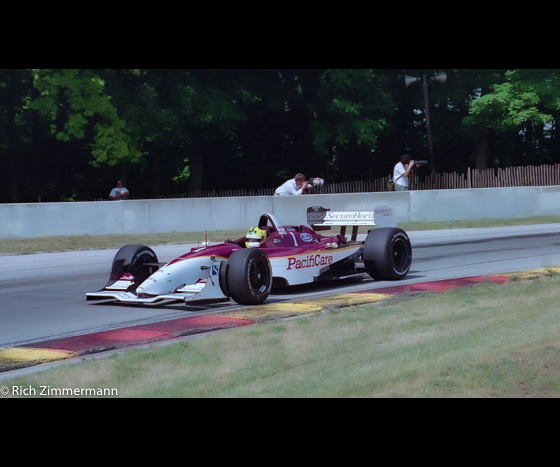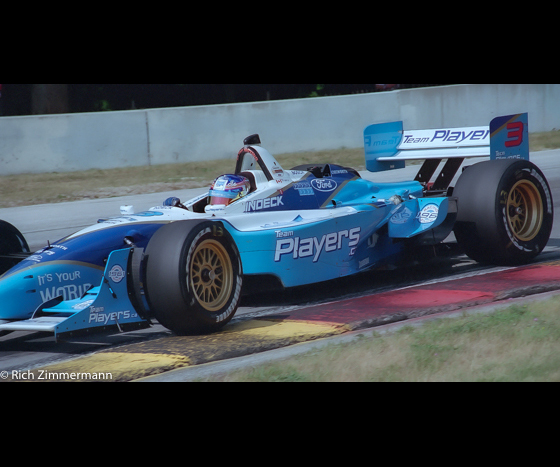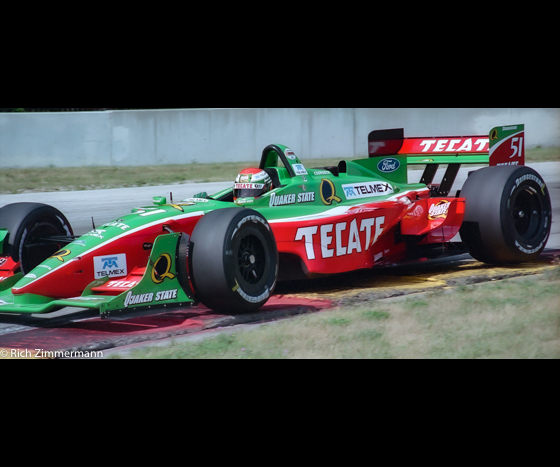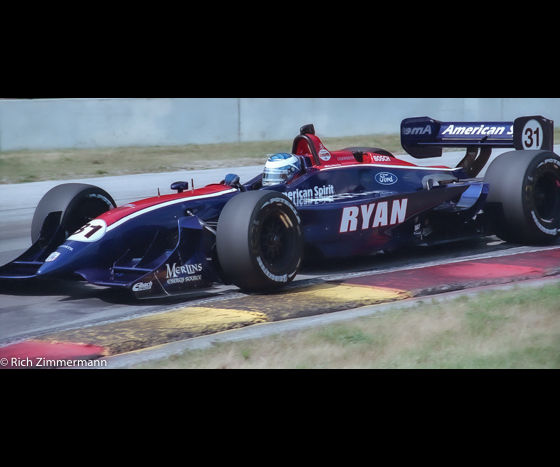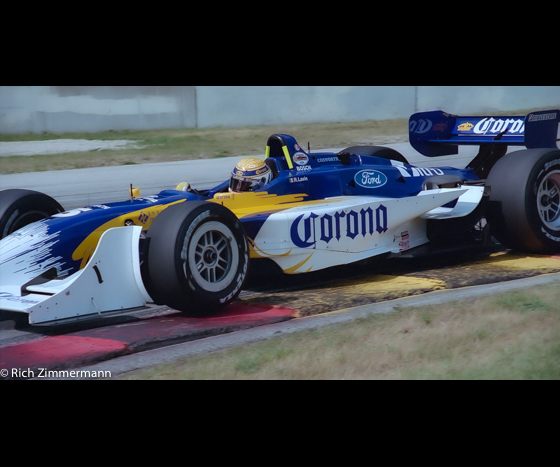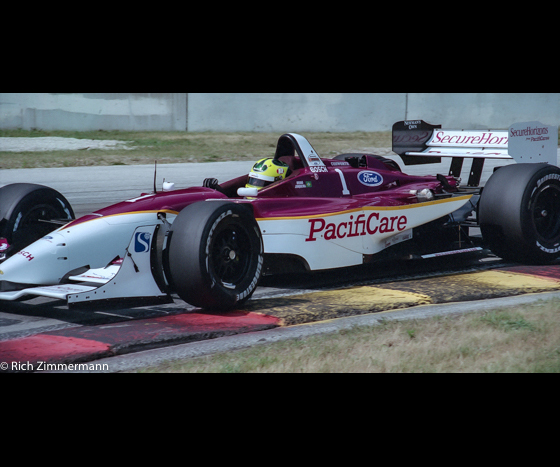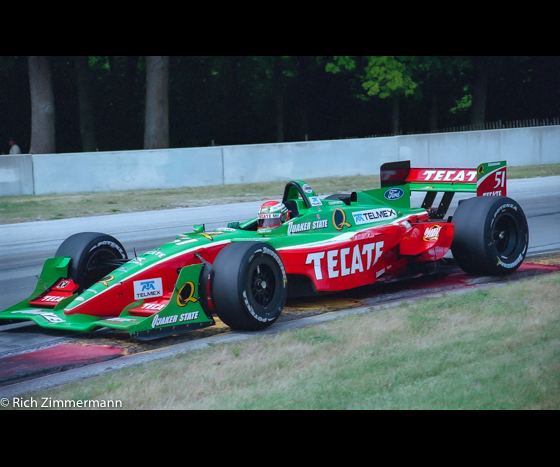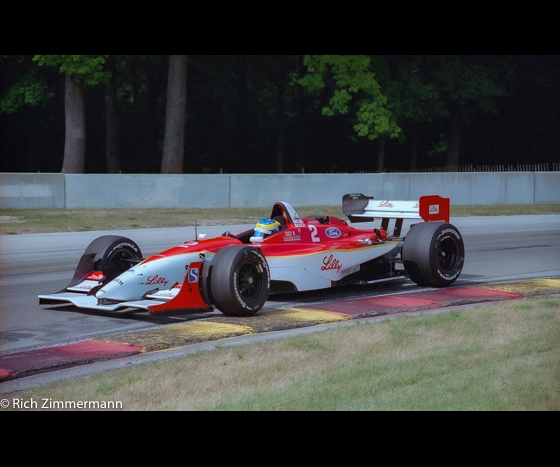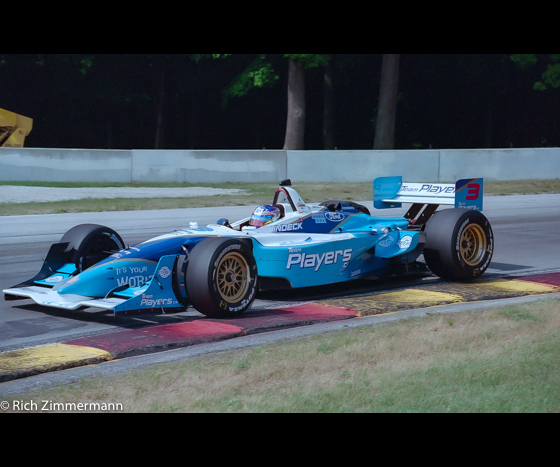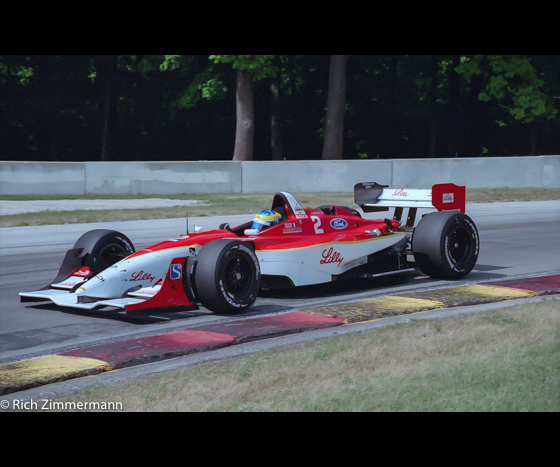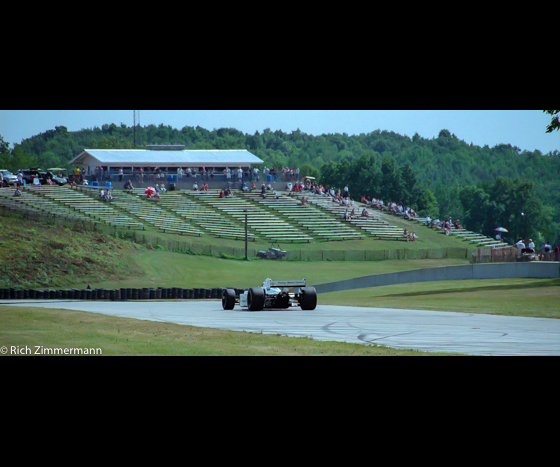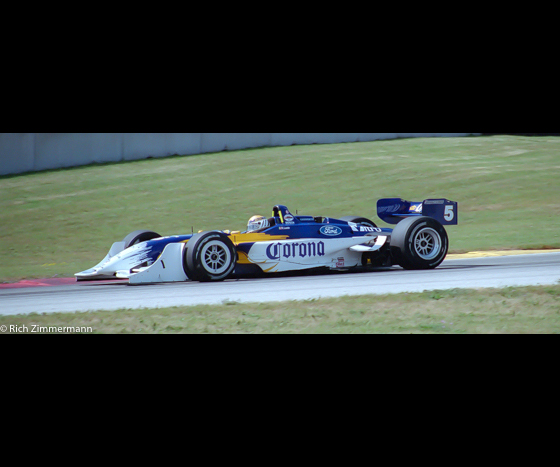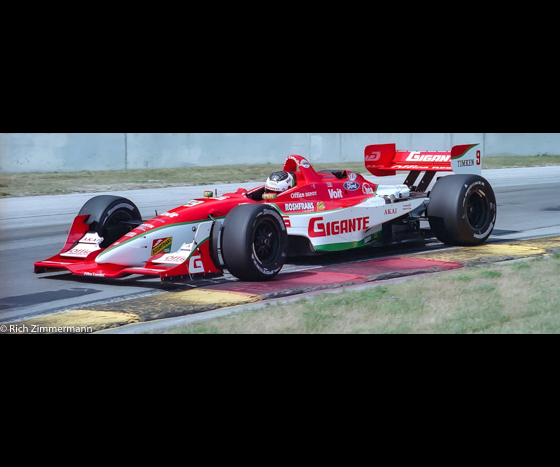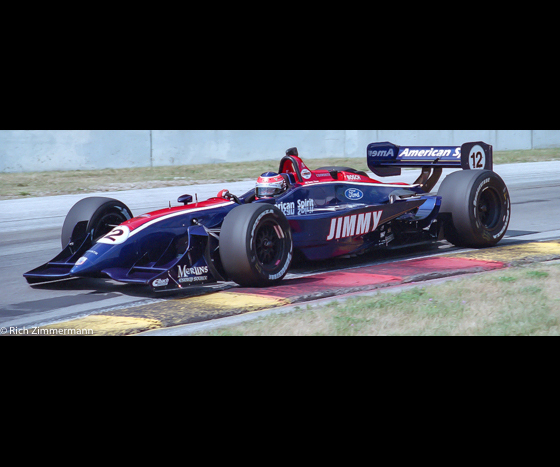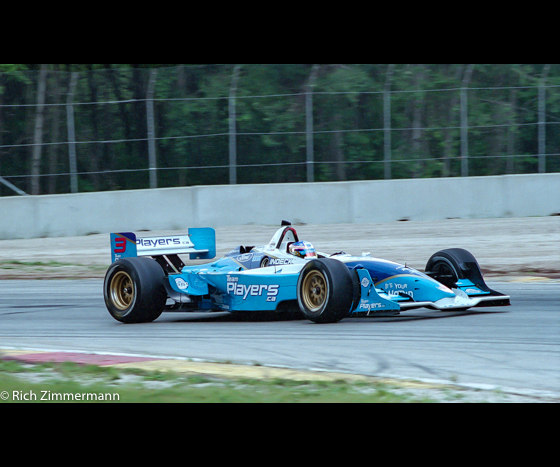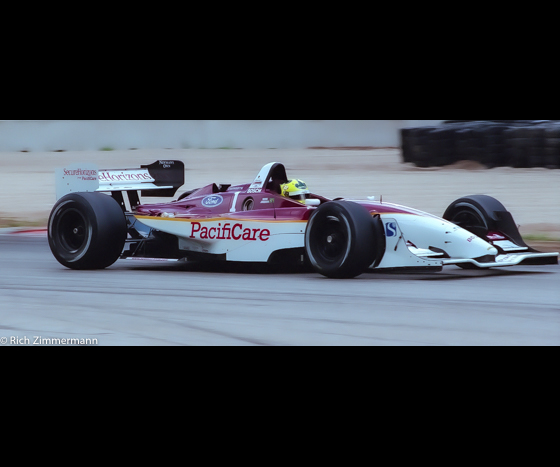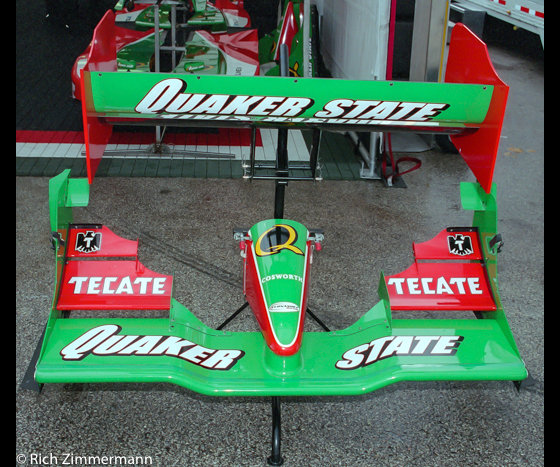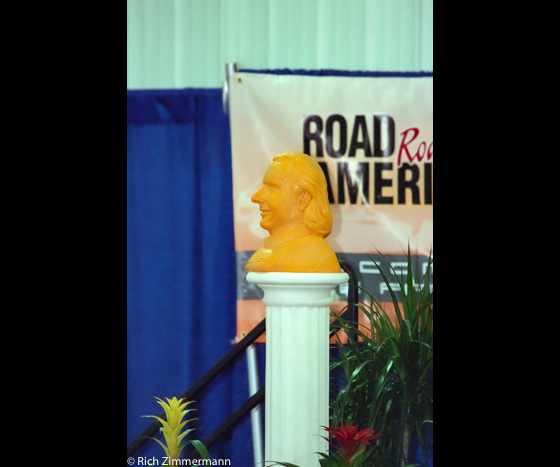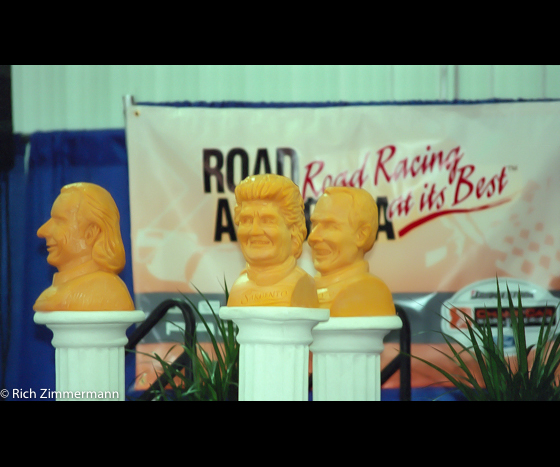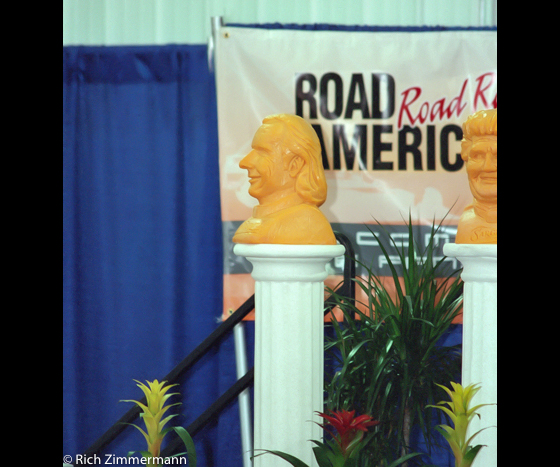 January 25, 2021
Today we look back at the first racing team I worked with in Champ Car, Fittipaldi-Dingman Racing with driver Tiago Monteiro in 2003 at the Milwaukee Mile and Road America.
These photos are from the Road America Champ Car race weekend. The race itself was red flagged twice because of rain and was shortened because of darkness.
Tiago had Emerson Fittipaldi as a coach and mentor. You can't get much better than Emerson for sure to help you out!
The team only lasted one year and James Dingman didn't really help anyone by not paying them.
Tiago would go on with his career in racing with Formula 1 in 2004, 2005 and 2006.
He still is racing in Europe in touring cars and has won the Nurburgring 24 Hour the past two years in a Honda TCR.
I love Emerson Fittipaldi's motorcycle you see here. Sargento Cheese at this 2003 race weekend made a cheese head sculpture of Emerson!! Where else but in Wisconsin can you get that?
Enjoy a look back at 2003 Road America where Tiago finished 11th after two red flags because of the rain.
Thanks,
Rich ZImmermann